Community Talks from ERPNext Conference 2017
ERPNext Conference is a yearly event where the ERPNext community members meet, discuss, and give talks on their ERPNext experience.
---
ERPNext Conference is a yearly event where the ERPNext community members across the world get together, review what we did in the last one year, and what should we do next as a community.

---
Over three days of the ERPNext Conference 2017, we had lots of extensive discussion on the future roadmap of ERPNext, and what are our responsibilities as community members. Also, we had live coding sessions showcasing how to add features in ERPNext core.
Click here
for the detailed review on ERPNext Conference, 2017.
Rushabh Mehta, ERPNext Foundation & Way Forward

ERPNext Foundation has kicked-off well with the membership drive. This has enabled ERPNext Foundation to hire four employees who are working on various projects like building test covers, adding fixes and features, contribute new domains.
ERPNext Foundation has also appointed local chapters and an organized couple of meetups. The immediate goal of the foundation is to identify leaders for various task and have the governance structure in place. Everybody invited to get enrolled for something more than membership. Driving an ERPNext as your own project.
Rushabh Mehta, Better Together, ERPNext Monolith

Why Better Together? Learning from the open source software movement and where it stands today. It helps us define the roadmap for ERPNext, making it work for everybody. Let us not fragment ourselves into apps, but stick to monolith ERPNext, a software for all your business needs.
Rushabh Mehta, ERPNext Hub, ERPNext Desktop
ERPNExt Hub, a marketplace based on the network of the ERPNext accounts. Now, ERPNext is not only a tool for managing the operation. It can be a face of your organization and generate more business for you.
The 1980s are back! ERPNext Desktop, a desktop based accounting application to small business. Don't miss this.
Community Talks
Anoop on Contributing Healthcare Module
Anoop leads an IT startup called
Earthians
. They have contributed to the Health-care domain in ERPNext. As a good community citizen, they also organized a code-sprint in their local chapter to allow other community members to collaborate. A true believer in the open source software movement and biggest contributor till date from the ERPNext community, it was great to have you, dear Anoop.
Alain Berger, ERPNext for Agriculture

Alain has implemented ERPNext to manage his farming business. He managed it all using the Manufacturing module. Kudos!
Alain has the unique combination of skills -
farming
and programming! This made him our default advisor for the upcoming ERPNext Agri domain.
A "tropical rambler" from Guatemala is how he describes himself.
Gaurav Naik, ERPNext WebHooks and More

Gaurav hails from MN Technique, Mumbai. Their major contributions include features like Goods and Services Taxation (India), with other members and WebHooks. Blend it with their participation in the community forum, it has positioned them as a favorite among the ERPNext community. The founder of MN Technique, Revant always takes initiative in organizing local meetups of the ERPNext Mumbai Chapter.




Gupteshwar Joshi, ERPPNext Integration

Gupteshwar comes from New Indictrans Technologies PL. They were the very first Service Provider of ERPNext, and gold member of the ERPNext Foundation. Gupteshwar presented on how to design a feature for a customer which could be generalized for the larger ERPNext user base.



Manish Jain, ERPNext for ReFreshed Cars

Manish Jain is a chain entrepreneur, Refreshed Cars being his latest launch. He shared his experience of integrating ERPNext with the cloud telephony system to offer better customer support. @Manish, as promised, your contribution is eagerly awaited :)



Sarita Mulye, ERPNext Schools Implementation

Shishuvan School is the very first user for the ERPNext Schools domain. Sarita Mulye, a project champion at Shishuvan shares her experience of implementing ERPNext with engaging with all the stakeholders involved (teachers, students, parents, staff etc.). Sarita also talks about a unique teaching approach practiced at Shishuvan Schools. If the education domain interest you, this one is not to be missed!



Aravind Govindaraj, ERPNext for Garments Manufacturing

Aravind shared his journey of ERPNext implementation at Pranera Services, a garment manufacturer. They started using ERPNext on the virtual machine but migrated on ERPNext cloud hosting for easy upgrades and priority support. Great decision guys ;) Benefits of ERPNext has also inspired them to become an ERPNext Service Provider.
Kanchan Chauhan, ERPNext at Eso Electronics

Kanchan represented
Eso Electronics
, Germany. They organized the
ERPNext Europe Conference, 2017
. Yah! Kanchan talks about how we (the community) should do collaborative feature development. It starts with the discussion on the forum, so that you can design and contribute features which work for all.
Eric Delisle, Extending ERPNext E-commerce Platform

Eric from DigiThinkIT demonstrated Awesome Cart, an extension of ERPNext e-commerce portal. It shows that the strength of the e-commerce portal lies in the strong backend of ERPNext. TWeb Views powered by the Frappe Framework is the cherry on the cake.



---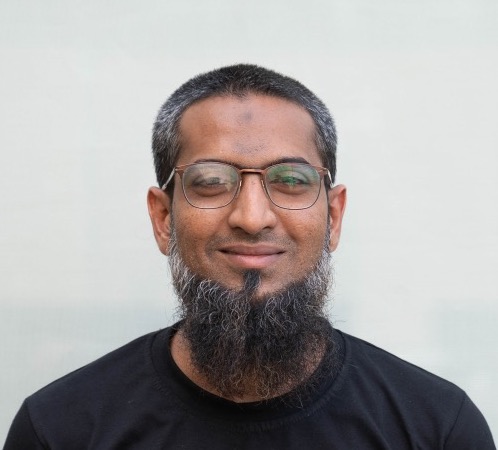 Umair is Frappe's co-founder, VP - Partnerships, and mentor for Frappe School team.