Careers at Frappe
We are a delivery focussed, down-to-earth and no-nonsense team. Join us in building world class open source products and services.
Life at Frappe
We are folks from various walks of life. Designers and developers who won't stop talking about the "cool" stuff they're building. Hustlers, consultants calm as rock spearheading growth relentlessly.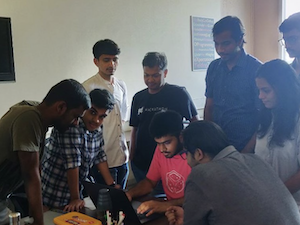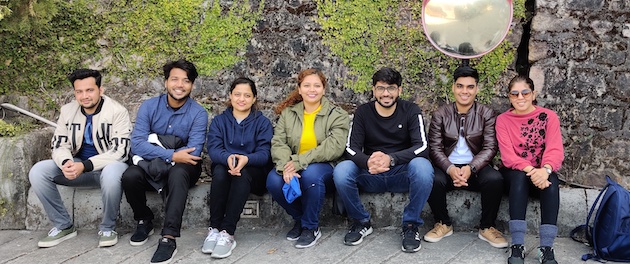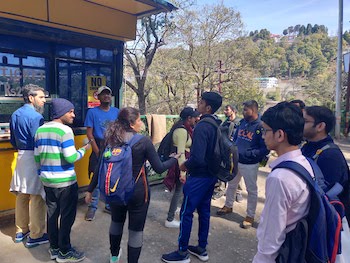 Value Creation through Excellence
We aim to be excellent, and we expect everyone in the team to drive us towards it.
Being The Best
We aspire to build the best products and deliver the best services in all the domains we operate in. This means we are constantly evaluating our processes and performance and trying to do better. At our current level we think we have a long way to go. The way to become the best is to be self-critical about the work, be a high performance company and constantly experiment with new ways of delivering value to the customer.
Self Driven Work
At Frappe, we believe in self-driven and result-oriented work. Our team has the complete freedom to choose their work goals, projects that they want to work on, and how they want to work. Instead of managing, we prefer that team members take ownership of their work / tasks and give in their 100% on completing it.
We also encourage our team members to work remotely. One of the major reasons is to save the hassle of travelling for hours. The hours saved will enable people to focus more on their work. Many new age companies are following this culture and the explosive growth of communication tools and bandwidth makes it easy for so many things to be done remotely.
High Performance
Every month we have an Open Day where each employee presents the work that was assigned, amount of work completed, their progress, the difficulties faced by them while doing a task, etc. This gathering not only gives us insights but also opportunity to ponder down and improve the quality of one's work for future. A lot of the team at Frappe is high performance, and if you are not as high performing as your colleagues, you will easily realise this.
The team at Frappe is one of the best software teams in the country and a great opportunity to learn from some of the best in the business.
Communication
We encourage our team members to write blogs and present their views on any topic of their choice. This not only cultivates a habit of writing, but also acts as a means of communication wherein you put your thoughts and ideas in front of everyone. Apart from this, we play Bombsquad every Friday after work to free ourselves from the work stress and a start to a good weekend.
Such small things constitute and lead to happy and satisfied employees. Many employees who work at Frappe say that they love the work culture we have here, and often recommend their friends to join too.
Open Source
Open source, that's the essence of Frappe and what we do here. Both the Frappe Framework and ERPNext are developed in public on GitHub. This means that the code written to develop the product is absolutely free for all. You can use this code to create your own tool. You must be thinking - Why Open Source?
We believe that open source is a great platform for budding developers to contribute to a greater cause, i.e. collaborate as a team to scrutinise the software, refactor the code, build it, develop a community where all voice out their opinions. The outcome - developing and improvising a brilliant product for future. As much as it's the author's code, it belongs to the very people using it too.
Every year we have a conference where all the members of the community be it developers, users or service providers come together to discuss the features, how to improve, discuss the future of ERPNext collectively. Apart from the conference, community interacts with each other through GitHub issues, pull requests, our forum and chat.
Purpose
We believe that in an open world, everyone wins ultimately and not just a few people who publish software and those who have resources to buy it.
Open source is also part of what we call "responsible capitalism". Instead of trying to capture all the value we create, we recognise that what we have gained is also due to the sharing done by a lot of people. In the same spirit, we believe that by sharing our source code, knowledge and time, we are creating a positive vibe that will help everyone in the world become better.
Productive, Safe and Friendly
We aim to ensure that our team members can have a meaningful, challenging and fulfilling experience.
Honesty, quality, clarity in thought and communication are our core values. We value quality of the work and believe that honesty is above everything else.
Since Frappe believes in self-driven and result oriented work, we do not measure the input of timings or the number of hours an employee has worked. No in-time, no out-time, just come, give in your 100% and complete your work. After all it's the hard work of an individual that will contribute to their growth and success. This also enables an employee to maintain his work-life balance, they can enjoy their fullest not only at work but also at home with family.
We do not cut pay when an employee takes leaves, even if the allocated leaves have been utilised, but prior intimation is required.
Frappe does not tolerate bad behaviours. The #MeToo movement has shown us that how widely prevailing bad behaviour is and why it is really important for companies to cut bad behavior. Here employees are treated with fairness and equality irrespective of the gender, caste, religion, race, etc. The company has an internal sexual harassment committee which looks after cutting down on such behaviours.
Maintaining such culture is hard and we intend to do it right.
"Working at Frappe is a constant learning experience, the fact that Frappe is driven by an open culture, I get to constantly engage in conversation about a lot of things whether it's DevOps or Marketing or even Sales. This makes Frappe unlike any other place."
Shivam Mishra