Quality and Information Security
Frappe's Quality and Information Security Systems are certified under the ISO 9001:2015 and 27001:2013 standards
Since early 2021, we at Frappe have been implementing Quality and Information Security Management Systems across all our units. Both Quality and Information Security are essential to guarantee high quality and secure services to our customers. Our systems encompass all our departments from sales to engineering to infrastructure and ensure that we monitor key parameters of quality and security regularly.
ISO 9001:2015 & 27001:2013 Certifications
Frappe has been certified by globally leading ISOQAR for its quality and information security systems.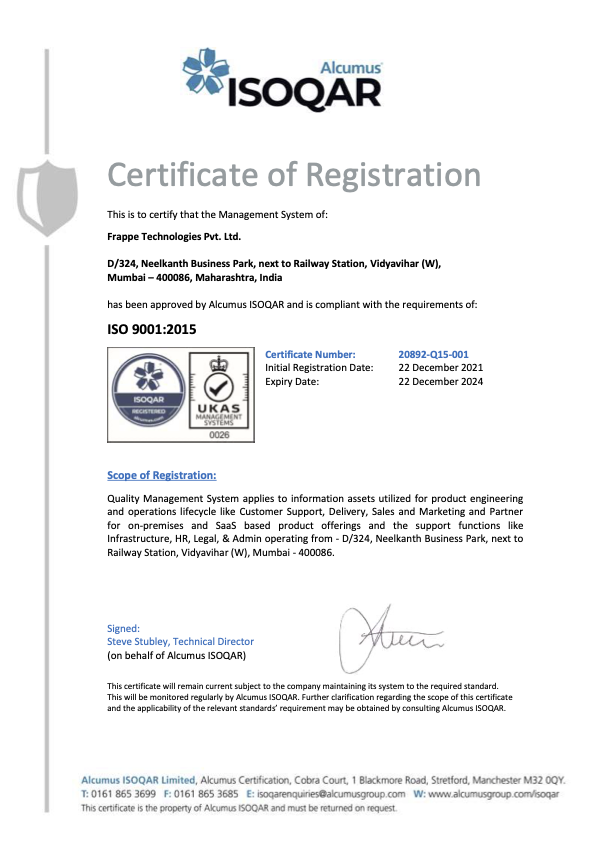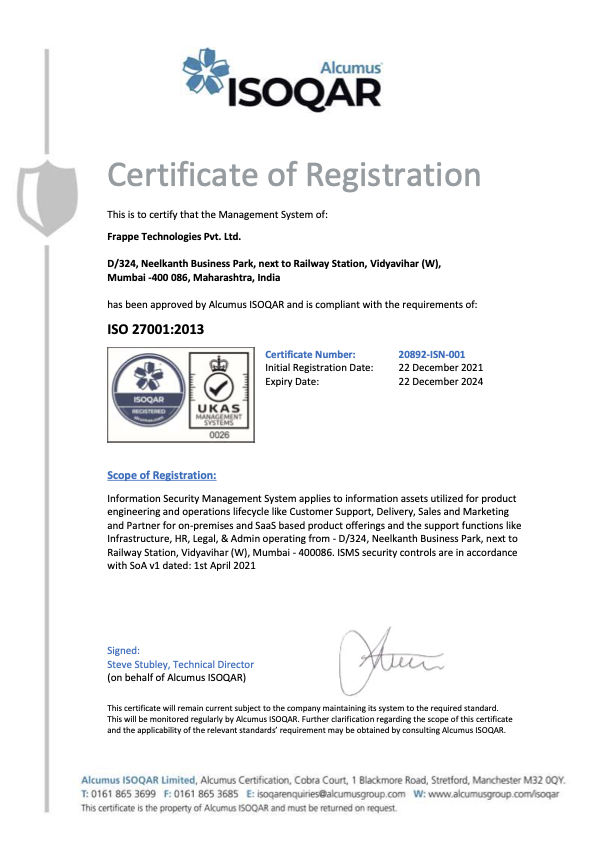 Quality Policy
We, at Frappe, strive to design and develop excellent software products and services for our customers, ensuring their long-term success, through the understanding of their needs and the needs of their customers as well by:
Achieving our commitments for quality, cost, and schedule
Driving continual improvement and innovation based upon efficient business processes, well-defined measurements, best practices, and customer surveys
Ensuring quality of and customer satisfaction
Information Security Policy
We, at Frappe, recognize the importance of Information Security and Data Privacy for our business. It is our continuous endeavour to safeguard our as well as our client's information. Organization leadership is committed to preserve the confidentiality, integrity and availability of the business information through continuous awareness and continual improvement about information security to our staff and stakeholders.