Lets Collaborate
A call to developers to collaborate rather than fragment.
---
Dear Developers, Over the last few months, there has been great engagement in the community and we are seeing many apps and extensions being built on the Frappe and ERPNext Platform. But these are still early days and I can see many more to come. For you as a developer, as you keep building your skills on the platform, I am sure you can see that this can become a great opportunity for all of us, to build something that is unique and of value. You might think that the app that you are building is your competency and your need to guard it, and this is natural. But some things work against our intuition. And open source goes much against our common understanding. Open source communities around business apps tend to follow a pattern, where the publisher and the ecosystem maintain their own apps or extensions. The apps are usually closed source. The apps may have features that are not a part of the standard product, or contain fixes for certain features, or may be API integrations to other applications. This model seems to be moderately successful for all the ecosystems out there. From the perspective of a potential user, or a potential customer, this is a nightmare. This ultimately leads to the user leaving with a bad experience of the product, the community and open source overall. Coincidentally a couple of sources told me this week that open source is bad for the consumer and got me thinking. Why are there so many flavours to linux? Why are there so many extensions on popular content management, ERP and CRM platforms? Who has the time to check, maintain quality of all these extensions? I think we must change this with the Frappe ecosystem. We would really love to collaborate with all of you to make sure that the apps you are building are of consistent quality and work well with the rest of the application. This means that we are urging you to share your designs and code. We would love to help you standardize, test and maintain all your extensions. There are a lot of benefits for you. 1. Your code will be a part of the main product, hence we will ensure compatibility to future upgrades. 1. We will review your design and code and help you set good quality standards. 1. We will publicly acknowledge you as the core developer so that you get any business out of further customization to that part of the code. 1. As more and more modules get added to the main product, this will help you win even more business from domains where you may not have ready libraries. This offer is open to all kinds of extensions, whether it is for agriculture, fleet management, school management, portals etc. and this will become a win-win-win for the entire ecosystem. 1. The customer benefits by getting a seamless experience in the community and minimal fuss in setting up operations. 1. You, the developer, benefit by more visibility, more ready apps, free app development support from us. 1. We benefit by expanding our user base for our hosting services in more domains. GitHub is a great tool to enable this collaboration and we would really love to make this a truly community based platform. We have always played fair by not making ERPNext a 2 tier application with an "Enterprise" and "Community" version. We would love to keep this that way. This is our chance to set standards for open source communities. Please share your thoughts.
---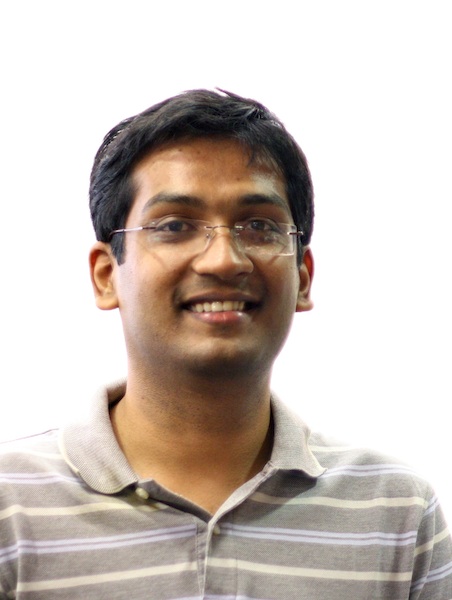 Rushabh is a software developer and founder of ERPNext. He usually writes about the startup experience, open source and the technologies he is working on.