An Open Letter to the Odoo Community
Why the Odoo Community needs to take up ERPNext
---
Hello Odoo Community,
I am writing to you on behalf of the ERPNext Community. If you have not encountered ERPNext, it is an open source ERP product written in Python just like Odoo and has been under active development since 2008. It has been built from scratch and has no relation to Odoo. There is also a strong community behind ERPNext, though much much smaller than Odoo.
The reason I am writing today is that as you make your plans for 2017, please keep ERPNext in your list of things to do.
Why does ERPNext Matter?
As you all know, Odoo is currently by far the biggest open source ERP product and community in the world today and is doing an aggressive job of growing both the product and community. ERPNext has been quietly building its own community and has been pushing the barrier in usability and quality and often ideas in Odoo are picked up from ERPNext.
We also know that given no competition, Odoo is likely to go down the closed path.
Monopolies are bad for the user and most of us have lived through the bad old days of Mircosoft. Innovation thrives when there is strong competition in the market. Whether is Android v/s iOS or Windows v/s Linux or RedHat v/s Debian. Like professional sport, healthy competition brings out the best in us.
The most recent example is GitLab v/s GitHub. For many years, the GitHub product had become stagnant and they stopped rolling out new features because it was the clear winner of the open source developer market. But as a strong competitor GitLab came into the picture, it brought out the best in GitHub, and we as users got the benefit.
We believe that ERPNext is already affecting Odoo by pushing it to build better user experience and keeping more stuff open source. Without a strong ERPNext, there will be no competition to Odoo and it will keep making more and more closed modules and stop innovating the product. By backing ERPNext, you ensure that as a community we get the best of everything.
How ERPNext is Different?
Though they might seem similar, ERPNext and Odoo has some fundamental differences:
There are no closed modules in ERPNext. ERPNext is 100% open source and will continue to be so.
Upgrades are free. You don't have to buy an enterprise license to update / upgrade your ERPNext instance for new versions that have more features, better performance and security
There are no paid apps in ERPNext. Unlike Odoo, ERPNext comes with batteries included so most of the features you need are already built into the product out of the box.
ERPNext is built by the community. ERPNext is backed by two organizations, a SAAS service run by Frappé Technologies and a Foundation (established recently) and is run with feedback and contributions from the community.
How Can You Get Started?
ERPNext is really easy to install on a VM with the bench utility and it comes with a fully multi-tenant production ready setup.
The easiest way to try is to sign up for the SAAS at erpnext.com and explore the features.
The community hangs out at the forum https://discuss.erpnext.com or on Gitter at https://gitter.im/frappe/erpnext
Do give ERPNext a spin if you already have not, we promise you that people who have tried both, usually love ERPNext!
Our fight is not versus Odoo but Microsoft, Sage and Netsuite. Having two strong products is the best way to accelerate the growth of open source. ERPNext is the only product in the open source space that can pose a serious challenge to Odoo and ensure that Odoo remains faithful to you, the community!
Lets make 2017 the year in which Open Source finally makes it big in business software, let us join hands to make this happen. If you have any questions or need help in getting started, just give a shout at https://discuss.erpnext.com and we will be happy to answer your questions!
Rushabh Mehta,
Director, ERPNext Foundation
---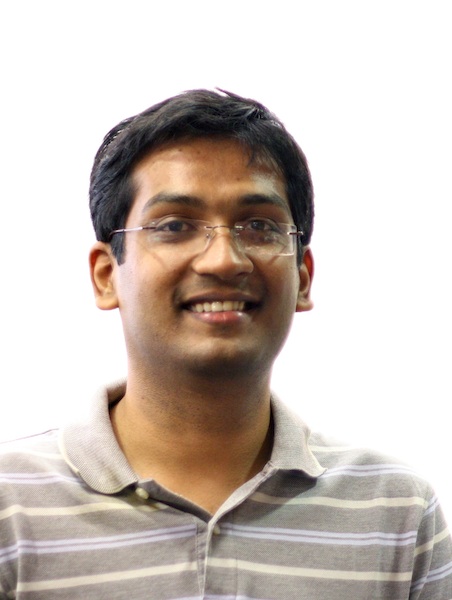 Rushabh is a software developer and founder of ERPNext. He usually writes about the startup experience, open source and the technologies he is working on.