Open Day September 2016
Learn what the Frappé team was upto in the month of September.
---
On Open Day, we share our activities of the month with each other and the community. It's when we take a step back and see where we stand. Here are the presentations for the month of September 2016.
---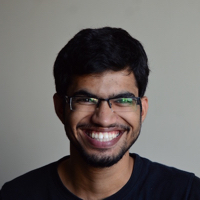 Neil is the most enthusiastic and social of all developers at Frappé. On weekends if you can't find him at music events or tech meetups, then he is with his friends at the Rotaract Club of Dombivli SunCity.