Open Day September 2012
This was a different month. Not only did we have our best ever month in terms of new customers (thanks!), but we also had a very
---
This was a different month. Not only did we have our best ever month in terms of new customers (thanks!), but we also had a very different development experience.
Going Agile
Software development falls somewhere between producing art or a team sport. Art is usually individual. The artist has a unique understanding of the world and tries to express that uniqueness via the art, whether its a book, essay, painting, song or a monument. If the artist is able to "connect" that piece with another person using some common experiences, and at the same time showing something unique, that art is appreciated.
Team efforts on the other hand require co-ordination of a number of different individuals to produce the experience. Movie making is one such effort. The director's or writer's vision is brought to life by actors and technicians each contributing in his or her own way into the product.
This month we learnt that there is something about software that makes it more like a team effort. The big release of last month was the Analytics tools. We did not specially plan for this. For the development of this module, for the first time all three of us sat at the same workstation. One of us wrote the code, while the other two either watched or planned the next move.
This is a fairly common practice in software development and comes under the broad umbrella of "Agile Development". In practice, it is really difficult to match the wavelenghts of different individuals, each with a common understanding and a unique insight to work on a problem at the same time. But this time it happened for us, and it was really great.
Other Releases:
Newsletter: You can now send a newsletter to your Leads / Contacts directly (aplology: I majorly screwed up, sending 10 emails to a lot of people.. sorry!).
Bulk Import of Journal Vouchers (see Accounts module).
UI Updates.
Cleaned up "Messages".
New Query Report Builder (no new reports yet but expect all old reports to be migrated this month!).
Whats cooking?
This month we plan to take up:
Long pending updates to HR and Production modules.
Accounts + Inventory Integration (Cost of Goods Sold).
Item Variant Generator.
New Reports.
Whats happening with the new version?
Last month we had announed that we are 100% on the new version (3) of ERPNext. But this month we stopped development on version 3. That's right.
So what happens to all the work? What about multi-lingual?
Don't worry, we will be migrating most of the new features we developed in the current version. We had to do this because we are a really small team and the product does need a lot of updates. Hence we cannot afford a lot of months without updates. In the end, the new version became a good testing groud for evaluating new ideas.
---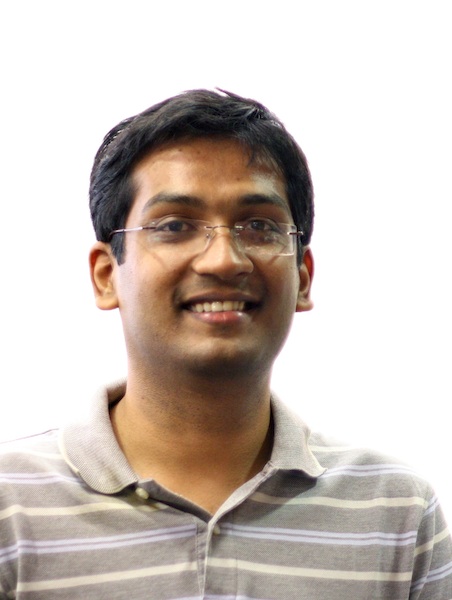 Rushabh is a software developer and founder of ERPNext. He usually writes about the startup experience, open source and the technologies he is working on.