Open Day March 2016
See what we at Frappé were upto in the month of March.
---
On Open Day, we share our activities of the month with each other and the community. It's when we take a step back and see where we stand.
To see past open days, click here.
---
Summary
We hosted Mumbai Hackathon along with DBIT! Here's a gist of the event.
Anand worked on Bench v2 and Bench Central (our new deployment platform).
Kanchan worked on Collaborative Project Management, a web facing front to the current Projects module
Nabin worked on Fixed Asset Management
Neil organised Mumbai Hackathon. He also linked Projects and Manufacturing Module
Rohit added Request for Quotation, using which companies will be able to request Quotations from Suppliers using ERPNext
Rushabh made a lot of UX improvements in ERPNext. He also wrote a chat bot at the Hackathon which is now turning into a full fledged project!
Saurabh fixed bugs in the Shopify Connector and is also working on 'Document Flow'
Shreyas is working on Bench Central alongside Anand.
Valmik organised Mumbai Hackathon alongside Neil. He also removed Fiscal Year from most documents and worked on migrating Celery to RQ
---
---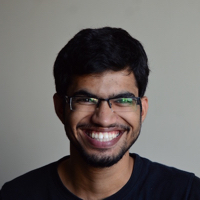 Neil is the most enthusiastic and social of all developers at Frappé. On weekends if you can't find him at music events or tech meetups, then he is with his friends at the Rotaract Club of Dombivli SunCity.