Open Day August 2018
Summary of Frappe Team Activities for the month of August 2018.
---
On Open Day, we share our activities of the month with each other and the community. It's when we take a step back and see where we stand. To see past open days, click here.
ERPNext
QuickBooks Migrator is a Work-in-Progress, and plans for adding in Tally Migrator are under consideration.
A comprehensive guide to start contributing to the ERPNext Documentation is now available on the ERPNext Wiki.
Supplier-wise Sales Analytics Report is now available.

Budget validation against existing records has now been fixed.

Users will now be able to back-flush materials from the WIP Warehouse.
v11 Updates
The update changelog has been posted on the inexhaustive v11 features and changes page.

ERPNext v11 is slowly being rolled out to public! As of now, more than 80 sites have already migrated to the latest version. To have your site updated, send a mail requesting an update to support@erpnext.com.
Marketplace has now been released! ??
Marketplace is a portal that allows you to discover, list, and sell products easily from your ERPNext site.
You can communicate with other sellers, add item reviews, save items to your personal list and much more!
Frappe
Transactions are now highly optimized! Results show a staggering 4x performance improvements during code execution.

An update notification is now shown whenever a newer version is available!
Added improvements to the WebForm.

Emails on successful completion of backups are now optional.
Frappe now supports VueJS. You can now add VueJS UI components to your Frappe app. In fact, the Marketplace is completely written in VueJS!
We now have a more flexible and powerful naming system, allowing users to completely customize the DocType naming schemes.
ESOC Updates
The final milestone for ERPNext Summer of Code 2018 is now underway!?
A lot of developmental excellence has been shown this year, especially on an email client for Frappe.js! Users will be able to try it out soon (real soon?).
Other Updates

Bench now has been updated to support pip v18.0.

I recently joined the Frappe team as a Software Developer, alongside 4 new recruits:

Software Developer

Sahil Khan
Mangesh Khairnar
Deepesh Garg

Business Analyst
Saurabh has now completed 3 years at Frappe!
Tickets for the ERPNext Conference 2018 are now available. Visit the conference webpage for more information.
Prateeksha has made a fun little pac-man game in Python and ncurses! And guess what? it's on GitHub! Be sure to check it out.
---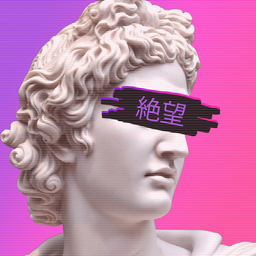 Come to darkside, we have disabled cookies.