Baptism by fire 🔥
I've had the opportunity to work with a diverse range of clients. From implementing custom solutions for small businesses to streamlining the operations of large-scale businesses. Here's my story.
---



Prologue
I still remember the day quite vividly. Encumbered by the pressure of college placements, I had been in a restive state for the better part of the last three months. Yet it had been a peaceful Saturday morning and I was on my way to college when my phone buzzed, daintily notifying me that I had been (finally) placed at a company. That company was Frappe Technologies. I spent the next 5 minutes experiencing an amalgamation of reactions from elation, contentment, euphoria, excitement, and nervousness. These emotions would be quite familiar to anyone who has had the opportunity to experience college placements, which have a tendency to induce an environment of ambiguity and anxious anticipation, where camaraderie morphs into rivalry. At that moment, I felt a deep sense of exhilaration now that I had overcome this phase.
Illustration 1: My placement email
Imitating a German locomotive, the metro arrived promptly and somewhat unceremoniously, but I decided to take a minute to process my emotions. Following a couple dozen deep sighs, I regained my composure and I got on the next train.
A few congratulatory handshakes (and more than a few cogent demands for a 'treat') later, my college day carried on as usual. I reached home with a sense of pride that evening and as expected, was greeted by a celebratory atmosphere supplemented by a leaning tower of pizza boxes. After receiving several pats on the back, I was more than ready to transition into a productive member of society and complain about taxes. Little did I know that things aren't going to go as planned. While the next few weeks were marked by the exchange of acceptance letters and joining procedures, pernicious things were brewing in a small part of Central China called Wuhan.
The Grind
The lockdown induced by the infamous Covid-19 pandemic, as it came to be later known, was detrimental to thousands of job seekers, although Frappe was markedly different. Being the first batch of pandemic hires, my peers and I were duly notified that no job offers would be reversed and that we would be onboarded remotely via video call, on the 1st of June 2020. Over the next few months, as the quarantined world grew increasingly accustomed to facemasks and Zoom, isolated remote work came somewhat naturally to pandemic hires like me.
Learning about ERPs is challenging enough, but coupled with all the things Frappe did at the time, added to the friction of onboarding. The first few months of Frappe can only be described as brutal as I was overwhelmed by the information overload I received. Yet, I decided to digest the elephant in pieces to gain an understanding of everything. My peers and I underwent baptism by fire as we were added to the ERPNext support team within the first month of our joining. While I despised the constant barrage of nagging customers, our experience of customer support was enlightening in multiple ways. We gained an incisive understanding of not only ERPNext but more importantly, we were introduced to the ever-evolving Frappe community.
At Frappe, each of us has the right to choose our work and contribute in any way we want. After spending four gruelling months on support, we were given the choice of switching to different teams. Out of the four of us that joined together, Parth decided to move into our Sales division, Palkan and I decided to work with the Onboarding / Enterprise Implementation team, and Vrinda Oza decided to remain with our Support team for a while longer.
My stint with Frappe's Implementation division lasted for the next two years, during which my job role morphed several times owing to the dynamic nature of our Services offerings. Back when I started, the team was referred to as the 'Onboarding team' and our work revolved around the process of providing the necessary knowledge and skills to new clients of ERPNext and enabling them to use the software effectively. We provided onboarding as a service bundled with our 'Cloud 2020' plan and eventually scrapped it after six months. This phase was quite insightful to me as it served as a sandbox to hone my people skills and also gave me an insight into the operational aspect of SMB businesses.
As time progressed and our service offerings grew, so did our team. In a span of four months, we remotely inducted 6-8 new people into the team. This included fresh graduates like myself and also a few industry-hardened experienced folks. And as our team grew, we started succumbing to the complexities that come with it. Standup meetings started getting increasingly inefficient and keeping everyone engaged productively became tougher, so we decided to split the team into smaller region/domain-specific sub-teams. Since I was a vocal proponent of this change, I reluctantly took up leadership of one such sub-team. We optimistically branded ourselves as the 'Dream Team' and decided to focus solely on clients pertaining to the domain of Manufacturing. As we moved toward a traditional ERP Implementation cadence, I had to wear multiple hats during my time as a team lead - that of an account manager, mentor, trainer, escalation point and even a counsellor. After my six-month incumbency as team lead, I decided to pass on the baton to other people in the team and in true Frappe fashion, we did this democratically. Ajay Jaiswal, was unanimously voted as my successor.
The ERPNext implementation phase of my career lasted for two years and 3 months and was marked by a plethora of wins and also an abundance of failures. I have been involved with 30+ ERPNext projects, including 9 full-fledged Enterprise grade projects. Anyone with first-hand knowledge of large-scale organizational projects will tell you that ERP implementation failures can be one of the costliest mistakes a company makes. According to Gartner, one of the leading technology research and consulting firms, ERP implementations' failure rates can exceed 75%. Meanwhile, global consultancy McKinsey estimates that more than 70% of all digital transformations fail. Regardless of our agility, ERPNext was no exception to this trend and few of my projects resulted in failure or cancellation. Despite the occasional setback, I was fortunate enough to revel in a fair amount of successes as well, with 13 of my projects being completed (7 Enterprise Go Lives), during my tenure, and 3 customer success stories being published. My time as an ERP Consultant was fruitful, to say the least, and I've gained so much more than I ever could have imagined - both personally and professionally. In the 2 years I spent as an ERP Consultant, I have learned more about organizations than I did in Business school (that being said, I don't advocate anyone from dropping out of education unless you really know what you are doing).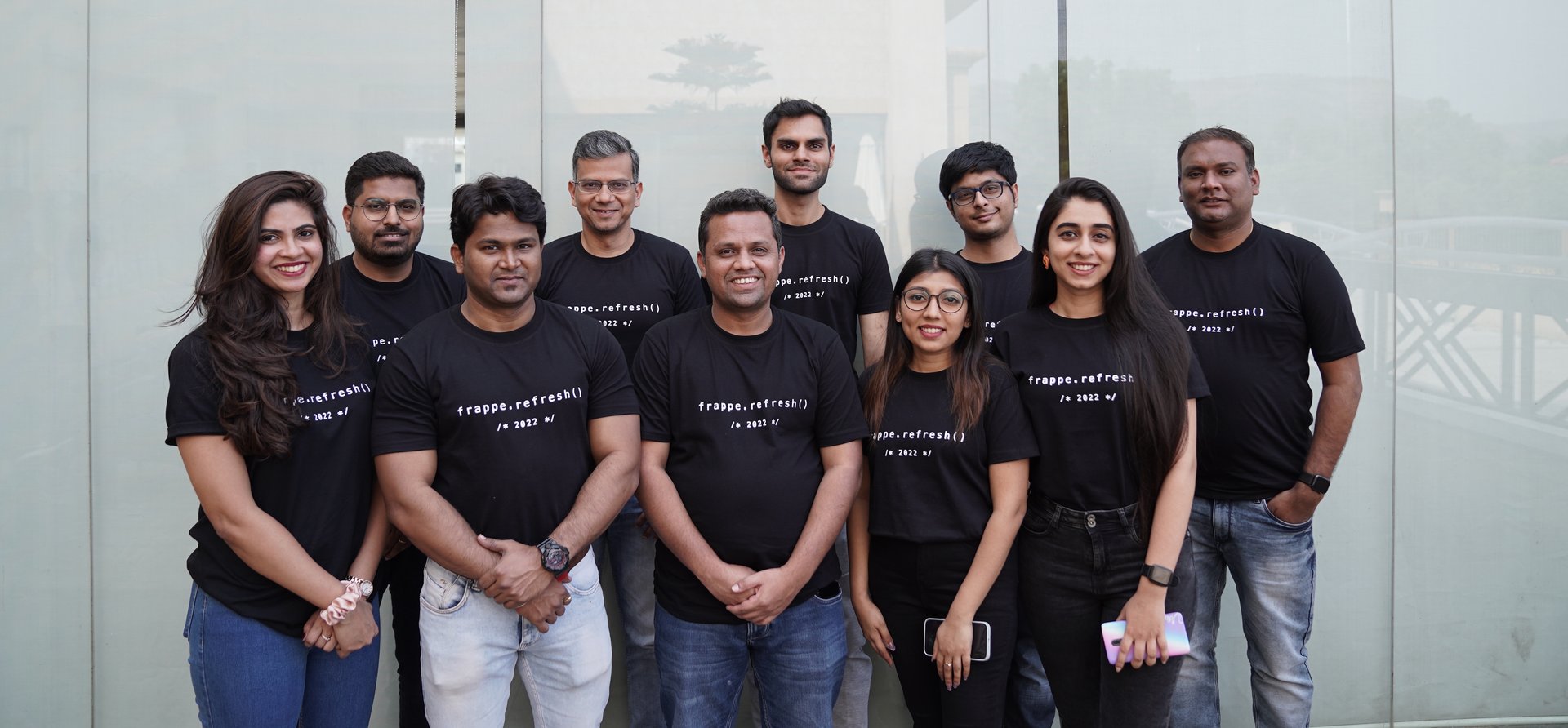 Illustration 2: Frappe's Enterprise Delivery Team
While we are on the topic of Business School, let me lead you on a tangential yet insightful topic. Out of all the things I forgot promptly after graduating, there was one concept that stuck with me these last few years - a time series graph published every year by Gartner, called the 'Hype Cycle for Emerging Technologies', which identifies 25 must-know emerging technologies that are expected to greatly impact business and society over the next 2 to 10 years. The graph attempts to place entities on an elegant curve measured against the expectations of said technology vs the maturity of each technology on a time axis. But the striking attribute of this illustration that has appealed to me on multiple occasions is the five categories that the curve is divided into, namely - 'Innovation trigger', 'Peak of Inflated Expectations', 'Trough of Disillusionment' Slope of Enlightenment' and 'Plateau of productivity'.
Illustration 3: The 2022 Gartner Hype Cycle™ for Emerging Technologies which features 25 "must-know" innovations to drive competitive differentiation and efficiency
Considering my modest experience as a Consultant at Frappe, I believe that this graph relates closely to the typical lifecycle of a lot of team members including myself. A lot of excitable young graduates like myself join Frappe and soar high early on as we are faced with burgeoning possibilities. Eventually, after 1-2 years as we reach the peak of inflated expectations, a few face burnouts and/or other stressors and tumble down the gorge, as I did, to reach a stage of disillusionment. At this stage, a few part ways from Frappe, while those to decide to endure, continue to plod up the curve to reach a phase of well-balanced enlightenment. A lot of veteran team members find solace here and remain in this stage, while a few others soldier on in their gradual ascent and reach an ultimate plateau of productivity. Also notice that the curve casually cuts off abruptly towards the end, leaving a bit of room for interpretation as well. Maybe this analogy hit right at home or maybe it was completely off-beat and irrelevant to your own journey. Regardless of where you may or may not find yourself on the curve, the graph shows a good representation of my voyage with Frappe.
Illustration 4: My position on the 'expectation vs time' curve
Epilogue
As I trudge my way up the slope of enlightenment, I am faced with the challenge of expanding my core competencies as I begin to move away from Frappe's consulting vertical and begin to play a larger operational role in the organization. As a Lead ERP Consultant at Frappe, I have had the pleasure of immersing myself in a dynamic and intellectually stimulating environment. The company's emphasis on open-source technology and its dedication to providing solutions that are both powerful and easily accessible has been a perfect match for my professional inclinations. The team with whom I have had the honour of working is a cohesive unit of highly skilled and dedicated individuals who have provided a nurturing environment for personal and professional growth. I am truly grateful for the opportunity to be a part of such an innovative and forward-thinking organization and I eagerly anticipate the opportunity to contribute in new and exciting ways, as we continue to pave the path towards the company's continued success. Until next time.
Cheers!

Illustration 5: The team after a 'Type II fun' activity at Lonavala
Meta Image Credits: Chris Lawton via Unsplash
---