Want more out of ERPNext? Well, start Today
Dominik Ottenbreit took a leap of faith when he flew down to chaotic Mumbai from Germany based on a hunch.
---
We have just had a assisted development session in Mumbai where the Frappé Team gave us a warm welcome and explained the whole framework (Bench, Frappé and ERPNext) to us step-by-step. We have met a very dedicated team that has created a simply product. As a software engineer myself I am very impressed by what has been created. The team lives Open Source software and both the Frappé framework and ERPNext are on a good path.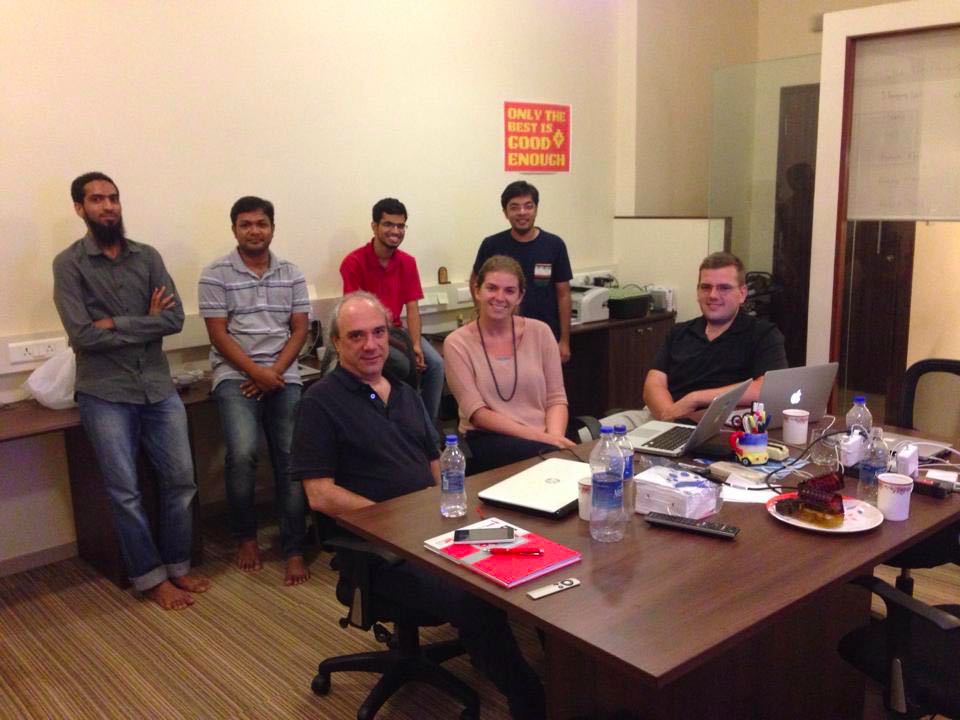 Before coming to Mumbai I saw ERPNext as free software, developed and maintained by a team of software engineers who support this company through paid subscriptions. Frappé and ERPNext is much more than that.
The future of this software shouldn't be venture funding and big corporate resource allocation of the team. Wouldn't it be great if we could continue having a sophisticated enterprise quality ERP that is easy to use and beautiful too?
Frappé is doing a great job and we should all help them. This is more than a software development team in India. This is an Open Source project with potential for a great community. I have realized during my stay that there is plenty that we can do, be it experienced programmers or users with other skills:
Sponsor a Paid Feature Implementation for something you would really love to see in ERPNext
Contribute financially to the development of ERPNext even if you host it on your servers. All within your companies means. After all, isn't it great you get so much for so little?
Talk to Frappé whether the feature you have implemented could become part of the standard software for everybody. Imagine if everybody stared contributing a bit more code. The guys are very open to this and are fast to respond.
Finally: If you are a software developer, help Frappé fix issues raised on Github that can be solved by you to help distribute work load.
---

Dominik Ottenbreit serves as the CEO and Director of Business Development at ESO Electronic Germany, an electronics manufacturing services company specialized in rapid prototyping SMT and THT assembly. Dominik earned his Bachelor of Science (BsC) in Computer Engineering at the University of Bielefeld and his Masters of Science (MsC) in Process Management at the Technical University Mittelhessen.