Right time to start using ERP
Is there any right time to start using ERP system in your organisation?
---
"ERPs are too expensive…"




"Does not have time and resources to invest in ERP…"




"Wait for better economy…"




"Employees have a lot of other works to do…"




"Users are not tech savvy…"




"We are too small for an ERP…"




"Accountant does not want to switch from existing system…"



There are too many reasons comes in mind to justify why you should not invest in an ERP right now. All reasons seem valid, and will push you towards waiting for using an ERP. But the fact is, at any point of time, there will be several such reasons to delay the decision. Then when is the right time to implement an ERP in your organisation?
The truth is, there is no such right time to start using an ERP system. There are hundreds of reasons, why using ERP right now makes more sense than waiting. The most important factor in the decision making should be its cost vs benefits. And in reality, benefits of an ERP always far outweigh its costs (including the cost of time and efforts).
Costs
"ERPs are too expensive", it's a myth now. There are many modern low cost and open source ERPs which are very much competent against the established old ERPs. And most of these ERPs are available in SAAS model, hence initial investment is also very low. In terms of implementation time and resources, some of these modern ERPs are also very user-friendly. And it takes very less time to kick start the ERP in your organisation, mostly within a few days / weeks. Nowadays, most of the users are used to the internet (facebook and email), due to the availability of low-cost smartphones. And modern ERPs have very much similar kind of user experience which reduces training and adaptability time drastically.
An accounting system is a must have for any business. Many times, they also use several other systems like Spreadsheets, CRM, Mass Mailing System, CMS, Inventory Manage System and Payroll etc to manage their daily operations. Accumulated cost of all those software becomes far more than a single ERP system. And still, they need to do manual work in spreadsheets to get consolidated data. An ERP system gives you all the facilities under one roof, hence switching to an ERP should be an obvious choice.
Benefits
There are thousands of benefits of using an ERP system, but here are few of them.
First thing first, we all know that nothing is precious than time. And an ERP system saves a lot of time helping to take important decisions in time, manage your business data in one place, in an efficient and transparent way.
2. Manage sales effectively
Sales is the key of any businesses. A good ERP system helps you to manage your leads and opportunities in an organised way. You can manage all the communications in one place and in time, track all the quotations sent to them, which leads to better conversion.
Best customer service is another thing which always play a vital role in your success. Whether it is customer acquisition, after-sales service, in-time delivery or AMC renewal, an ERP gives you the power to better communicate by notifying you in time.
Collecting payments in time is very much important, as it directly affects the cash flow of your business. Any good ERP comes with a strong accounting backbone, which helps you to manage your invoicing, payments, tax filing etc very efficiently. It also gives you the freedom to check all the important accounting reports anytime, without depending on an accountant.
One of the most important benefits of an ERP, you can access all MIS and trends reports anytime. It provides you all the important information like most profitable items, top customers, inventory position, average delivery time, the expenses and incomes, production lineup and productivity of your employees. The ability to access these reports helps you to make the better decisions without any delay, which leads to huge financial benefits in the long term. Without an ERP, getting all those data from different sources becomes a cumbersome process and time consuming.
If you deal with inventory/stock, it is very important to know the stock positions at any point of time. It helps to plan the manufacturing, purchasing and delivery scheduling at the right time.
7. Adopting best industry practices
An ERP system forces you to adopt the best practices of the industry, which gives you huge benefits over the long terms.
Most of the above benefits are applicable to any kind of businesses and surely outweigh the costs of an ERP system. If you are a small business owner and thinking that you do not have that much data/information to use an ERP. You must remember, a small business must be faster and sharper than the competition. You need to do smart work than hard work and need to change your business strategy more often depending on your situation. And an ERP system helps you to take the decisions in the right time.
To conclude I would say, the cost of waiting time is much more than initial costs of an ERP. You should start using an ERP as soon as possible. If you don't have the budget, use one user free account of ERPNext, but using an ERP is a must in the modern era. Start the process of selecting an ERP right now, but don't get into analysis paralysis mode . Here are some of the criteria you should consider while selecting any ERP, SAAS vs on-premise, open source vs proprietary, simplicity, mobile friendly, customisation and future updates.
---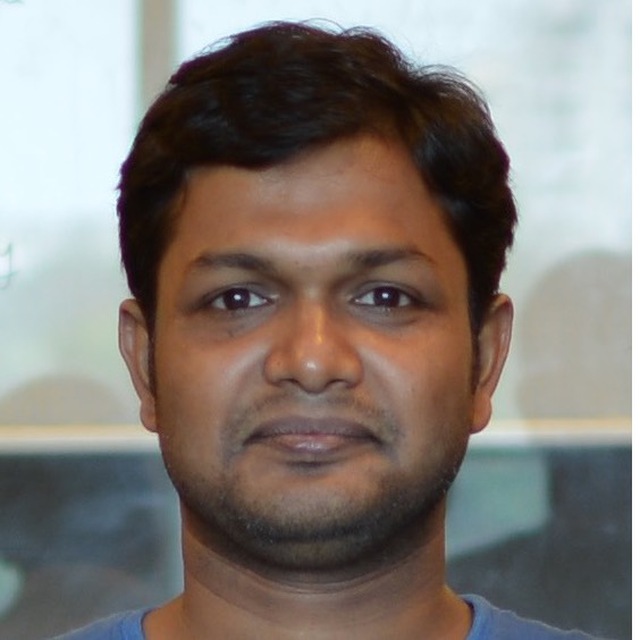 Nabin is a Software Developer at ERPNext and specializes in Accounting and Inventory.