ERPNext in 2016
A review of 2015 and what's in store for ERPNext in 2016
---
2015 was a fantastic year for ERPNext.
There were 2 major version upgrades, 5 (new UI) and 6 (real-time) and a whole lot of new features. There were great talks and conversations at the conference, and the community involvement just keeps getting higher every day. The ERPNext repo on GitHub hit a 1000 stars, we have more than 40 help videos on YouTube, an all-new user manual, (and one in German too), 10-part developer training videos, and the community contributed translations have made ERPNext useful in many languages.
In ERPNext, we added multi-currency accounting, support for drop-shipping, tax rules and a document management system. Official mobile apps for Android and iOS are now live and used by over a thousand users. We have started building connectors, starting with Shopify and the community has already started pitching in with many more. And to top it all, we have a one-user Free plan that lets new businesses try and use ERPNext with minimum risk.
With so much already happening in 2015, we can't wait to see where the momentum will take us! Here is a quick preview of what is coming:
ERPNext Foundation: As we had announced in the conference we have already started the process of establishing the ERPNext foundation and it is exciting to see the community get involved too. Since we ourselves are primarily focussed on the cloud, the Foundation will take up the cause of the self hosting and service provider community. We are hoping that the Foundation will drive community engagement, build and maintain third party connectors and build enterprise-friendly features.
ERPNext for Schools: The ERPNext for schools project has been in the making for the past 4-5 months and we hope this will be released soon and be available alongside ERPNext on the cloud. Education institutes around the world lack a friendly and open source product and we hope to fill this niche quickly.
Portals: ERPNext today does a decent job of managing workflows "within" the organization, and the next logical goal is to build more tools for customers and suppliers to interact with the organization. This includes a tool for collaborating on projects for service companies, supplier portals and customer service portals that will come out of the box.
Bench Plus: Another new product that has been in the works is a tool to manage multiple ERPNext sites and servers. This will be based on our own experience of running the erpnext.com cloud for more than 5 years now over multiple servers, running thousands of accounts. In the new blueprint, we have decided to make it multi-server and offer it as a cloud platform too.
Community Contributions: We are just beginning to see the community contributing back to the product. Some of the features you can see are the Cash Flow Report, IMAP integration, enhancements to reports and many more. I think the community has come to realize that ERPNext is an open source project in a truer spirit than you-know-whoooo and sees the value in having their contributions integrated in the product.
Better tools for Service Providers: Our basic community portal is already a hit and service providers keep telling us that they get tens of leads every month through it. In 2016 we will deepen the portal experience, by having users ask for help from directly within their ERPNext account and pushing for even more visibility and integration through the ERPNext Foundation.
ERPNext users have consistently told us that they love the product and we love to keep hearing this! Clearly there are many more things to be done and if you consider life cycles of ERP products, we have just gotten started. ERPNext is a community product (the source is with you!) and if you have a way to contribute please do.
Together, we will make 2016 even more awesome!
best,
Rushabh Mehta
On behalf of the whole team at Mumbai
---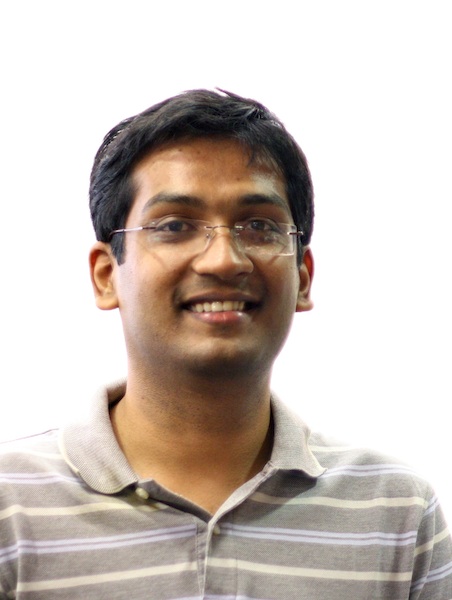 Rushabh is a software developer and founder of ERPNext. He usually writes about the startup experience, open source and the technologies he is working on.