Why Pay for Support Subscription?
One of the most common objections potential customers have is that they don't want to pay per user, but only for services. Our view on why this is not ideal for anyone.
---
First, let's get the difference between the Free and Paid part of ERPNext Services clarified. ERPNext, the software, is Free. It is Free Software in the context that you are allowed to use, study, modify, and redistribute the software as you like it. Frappe Tech is an entity that provides support and hosting for ERPNext and is one of several in the market that provides these services.
The most common question we face as Frappe Tech is.
"We love ERPNext, and we would love to have some help in customizing and configuring ERPNext. We are happy to pay you for your hours of implementation help and any incidents. Can you help us?".
While this sounds a fair question, our experience tells us that it is not ideal for you, the customer, or us the service provider. Here is why.

Best in Class Technical Support
ERPNext has hundreds of features to help manage almost everything in your organization. From presales and managing customer relationships via the CRM (Customer Relationship Management) module to billing and taxation, ERPNext sits at the heart of our organization. For such a critical piece of software, it is important that you have the best engineers available for support when you need them.
Frappe engineers will be available to help you fix any problems you find in your infrastructure, whether it is an incident, a slowing of performance, or a potential bug that needs to be urgently fixed. This will ensure that you will save on hiring your own engineers to manage and maintain the ERPNext installation.
If you do the math, the saving of engineering talent, not to mention the cost of hiring, training, motivating, and managing engineers, alone will save you not only headaches but also lead to a much simpler management system.
In case your organization is stuck in an incident. You need to find the responsible people who have the knowledge to fix your problem. Frappe manages more than a thousand instances of ERPNext and has the best experience and know how to fix almost any bug, incident or performance issue that can occur in ERPNext.
Short Version: It is cheaper to let Frappe manage your ERPNext instance than to hire, train, motivate engineers in house.
Best in Class Consulting
Along with the best engineers, Frappe also has a team of best in class ERP consultants who have experience in working with hundreds of companies. ERP systems are vast, complex and ever changing. Our consultants have a deep understanding of both business processes and ERPNext features and will offer you the best, cleanest and fastest mapping to your business problem.
We have very often seen that in the absence of quality consulting, companies engage freelancers into very expensive customizations that are not only suboptimal and badly designed but also guaranteed to break in future versions. ERPNext is built on Frappe Framework, which is a very powerful low-code framework that can easily help you build custom applications right inside your ERPNext instance without writing any code.
Working with Frappe Consultants will save you money many times over in terms of time and cost of configuring ERPNext on a regular basis. As your business grows, and as ERPNext itself upgrades, our consultants will continue to help you configure and adapt your installation to your growing needs.
Short Version: ERPNext is big and complex. Good consultants can save you significant time (years) by helping you navigate and apply the right configurations.
Affordable Pricing
Finally, compared to equivalent products, Frappe services come at half the cost of what you would pay for other products. At $25-$50 per user per month, this typically comes to a very small fraction of your overall expense and gives you a hassle-free experience of using ERPNext.
At Frappe, we don't believe in taking a large upfront fee for implementing, because we are here for the long run. We want to help businesses like yours to build stronger and stable teams and we want to be there to help you reach that goal. This is what we actually charge for.
Short Version: We are in this with you as partners to help you make your company run better. Our subscription fee is a small price to pay for the kind of value we add to your productivity, growth, and peace of mind.
---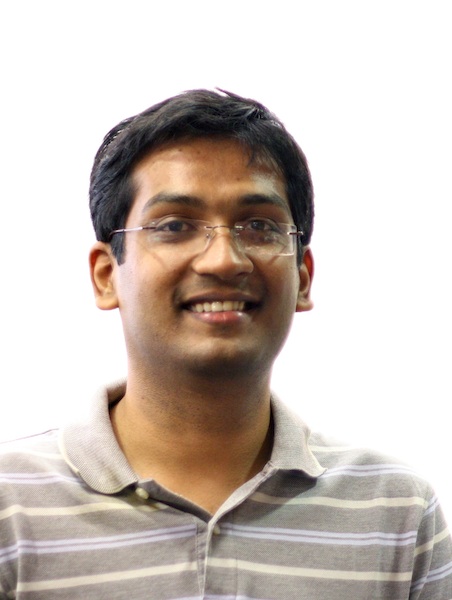 Rushabh is a software developer and founder of ERPNext. He usually writes about the startup experience, open source and the technologies he is working on.