Most Liked Features in ERPNext
Learning of user behavior based on support issues
---
Following are some of the queries received from the prospects evaluating ERPNext.
Where is a dashboard in ERPNext? Why is it not on the homepage? Can ERPNext be integrated with our attendance software? Is it multi-lingual and localized?
However, once they start implementing ERPNext, we observe a drastic shift in terms of features they show interest in. Following are some of the features (apart from business transactions like orders and invoices) ERPNext users like the most.
Customization
One of the core strength of ERPNext is it's customization capabilities. You can add custom document types from scratch, insert custom fields in the standard forms, custom print formats, custom workflows, custom reports and you name it. These features make the ERPNext lot more scalable for the user to map it with needs of their growing business.
However, we also observed some users customizing their ERPNext account to the extent as if they were really having fun doing it. One user added as many as 300 Custom Field in Item! So new challenge for us is to ensure the user is not lost in customization resulting in implementation delay.
It's best to start implementation with the standard features available and further enhance it using customization options.
Data Security
User's Roles and permissions customization is another area business managers are very reluctant about, sometimes more than required. But don't worry. ERPNext has all the tools available to tweak user permission as per your needs, right from document till specific fields. From Desktop icons till Reports. From Workflows till Print Formats.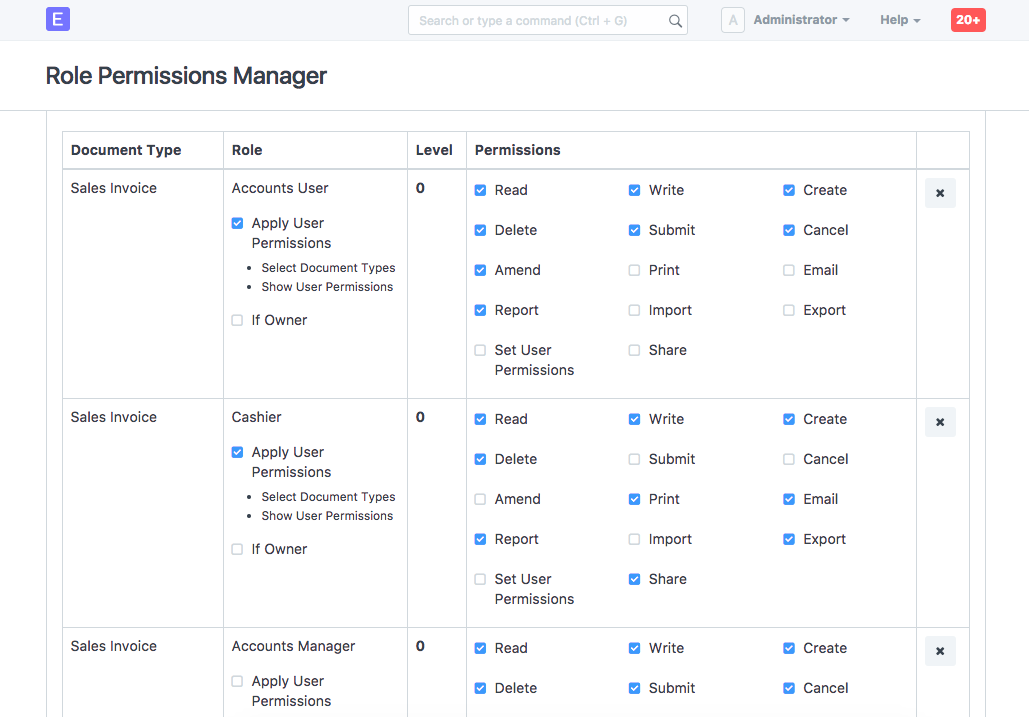 Email Alerts
Enabling communication and reminders is one of the core benefits of ERPNext. Email Alerts is one feature we found users implementing in different ways than it's intended design. One customer has about 10+ email alerts created only on Project. Also, Email Alerts helps in intimating a user on time about a task to be completed, thereby improving the overall workflow. This ultimately translated into growth in the quality standard of the company and sales (last but not the least!)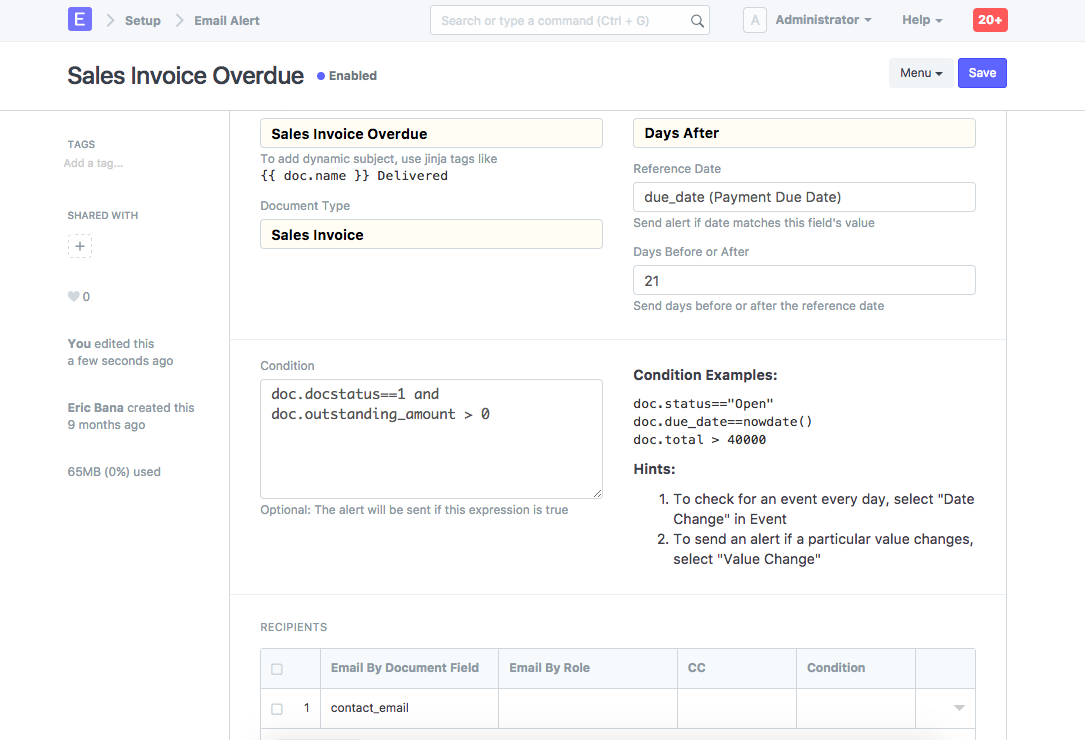 Custom Reports
"We must be creating two custom reports everyday", said Mani, from Pranera Solutions, India.
ERPNext has many standard reports to fulfill your business and statutory requirements. That's not enough? You can also create custom reports using a very simpler report builder tool in ERPNext. To learn more, check following help video.
Another an interesting observation was that users were more focus on the data in the report than the graphical presentation. The report related issues were mainly around data rendered and hardly about graphs.
Open Source
We the people love freedom, and ERPNext offers it at all the levels. You want to self-host your ERPNext account and do extensive customization, feel free to help yourself with it. The Open Source nature of ERPNext just allows you to do that.
A key factor which led to the inclusion of all the features in ERPNext is a customer centric approach. We believe in listening to ERPNext community.
To further empower the community, we have also released a non-profit called ERPNext Foundation. It is an initiative to protect the open source nature of ERPNext (because we all love it) and a forum where you as an empowered member can collaborate in defining future of ERPNext.
Update: FOSSIndia is the successor of the ERPNext foundation (founded in 2016) which had the same broad goals.
---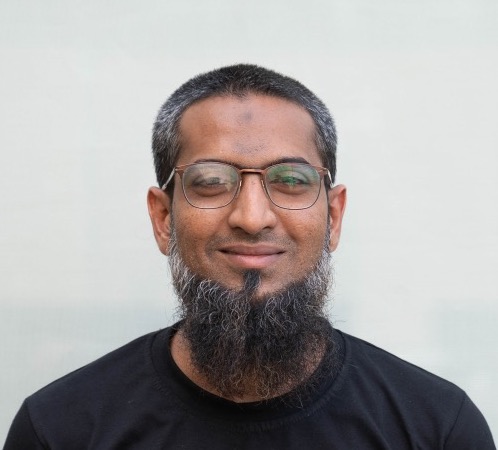 Umair is Frappe's co-founder, VP - Partnerships, and mentor for Frappe School team.