---
After redesigning Salary Structure, it was time to enhance
Process Payroll
to smoothen the whole procedure of managing Salary and Payroll. Payroll seems like a mundane task, but it is inevitable. Our Process Payroll makes it easy, few mandatory selections and you can create and submit multiple Salary Slips with one click. This makes the life of HR easy.
After the Salary Slip is submitted, comes in Accounts department who need to book the salary amount. Usually each Salary Component is booked under its own Account which is now possible in ERPNext as well. And this can also be done with one click.
Let us take a look at the whole process of Process Payroll.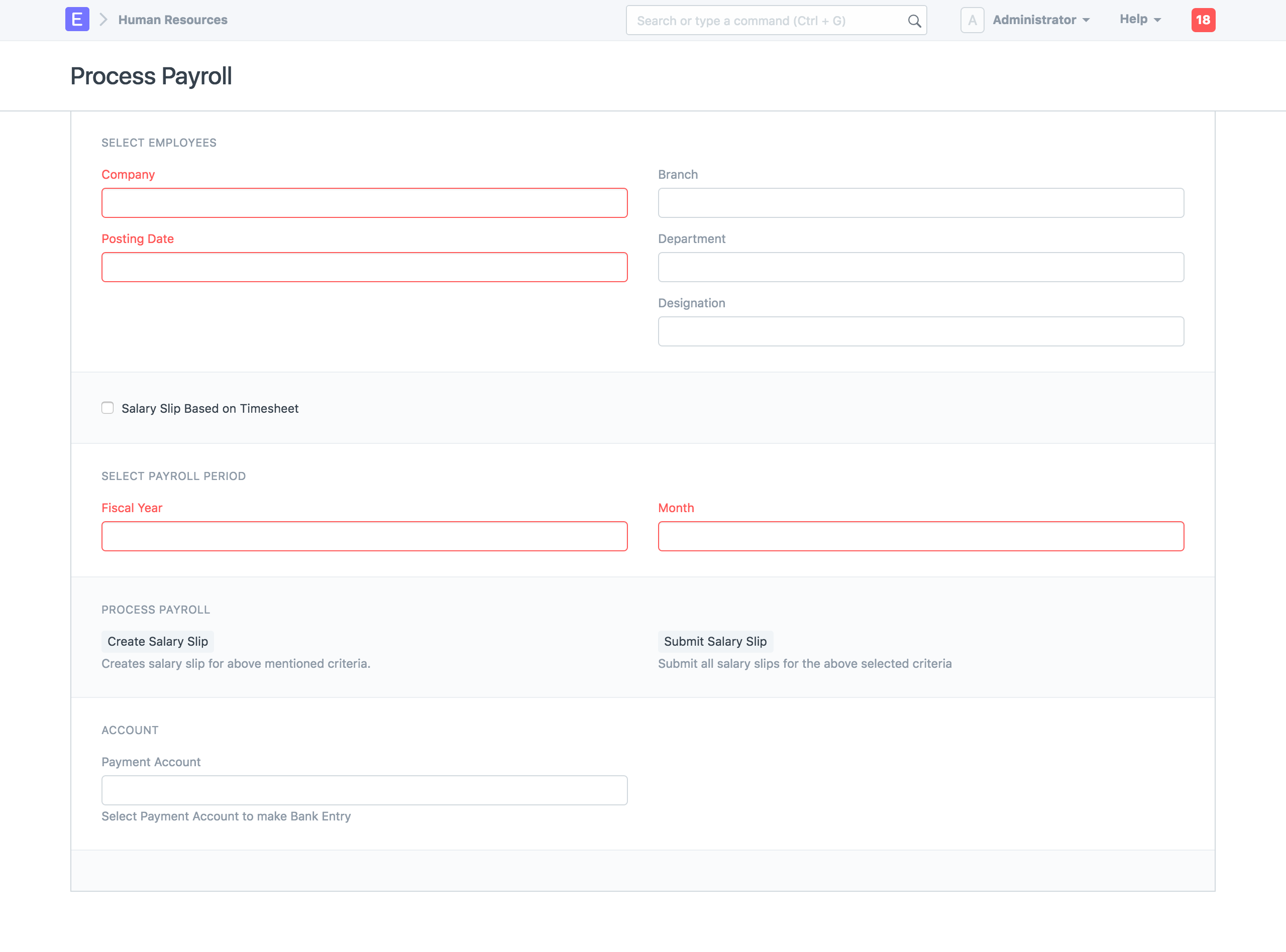 1. Select Employees
Various filters can be applied to select the set of employees for whom payroll needs to processed like Company, Branch, Designation and Department.

2. Payroll Period
Select Fiscal year and Month for which salary needs to be processed. Check Salary Slip based on Timesheet if it is timesheet based and select From and To date.

3. Create Salary Slip
Click on Create Salary Slip to generate Salary Slips, you can see in Activity Log if the Salary Slips are created or not.

4. Submit Salary Slip
Click on Submit Salary Slip to submit the salary slips generated in the previous step. Now if you have created any salary slip manually which is not submitted and satisfies the above criteria, they will be submitted too.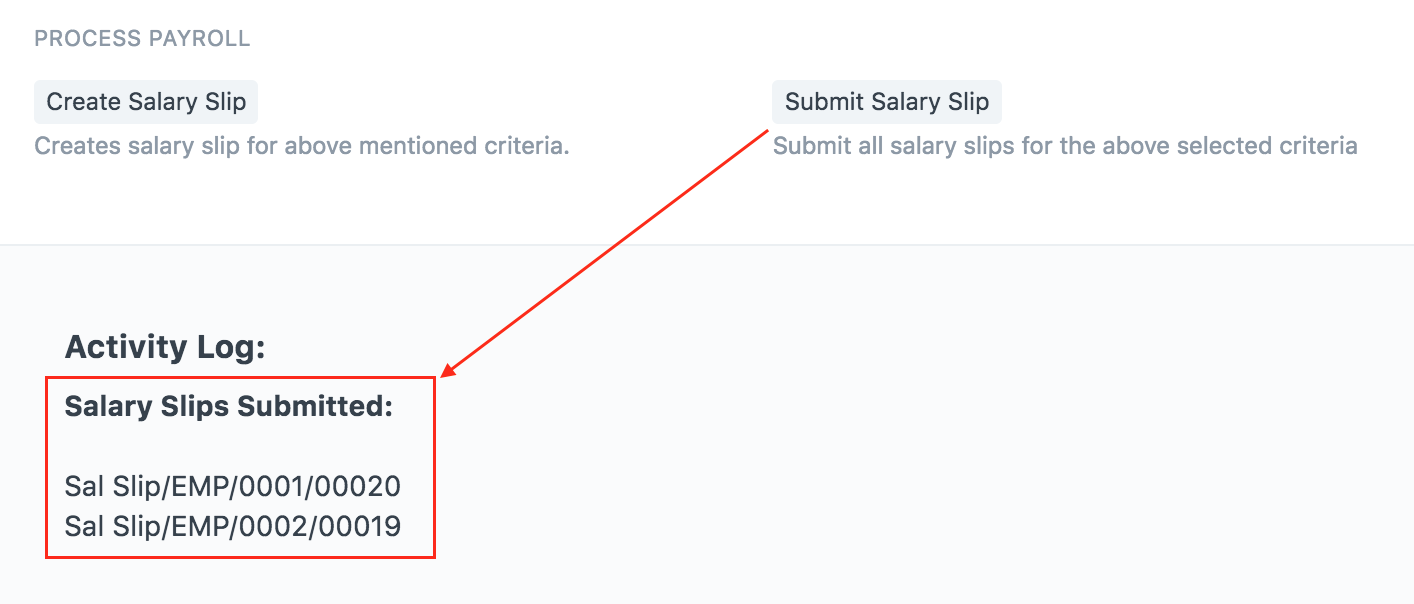 5. Make Bank Entry
Select Payment Account. To generate your salary payment voucher from Process Payroll, click on Make Bank Entry.

It will ask for Reference Number which will be Journal Entry reference number.

Now make sure that, all Salary Component have Account setup. If not, you will be prompted to do so.
A new Journal Entry with the salary component totals will be created. In the log you can see Journal Entry has been submitted.

Click on Journal Entry to see the Journal Entry.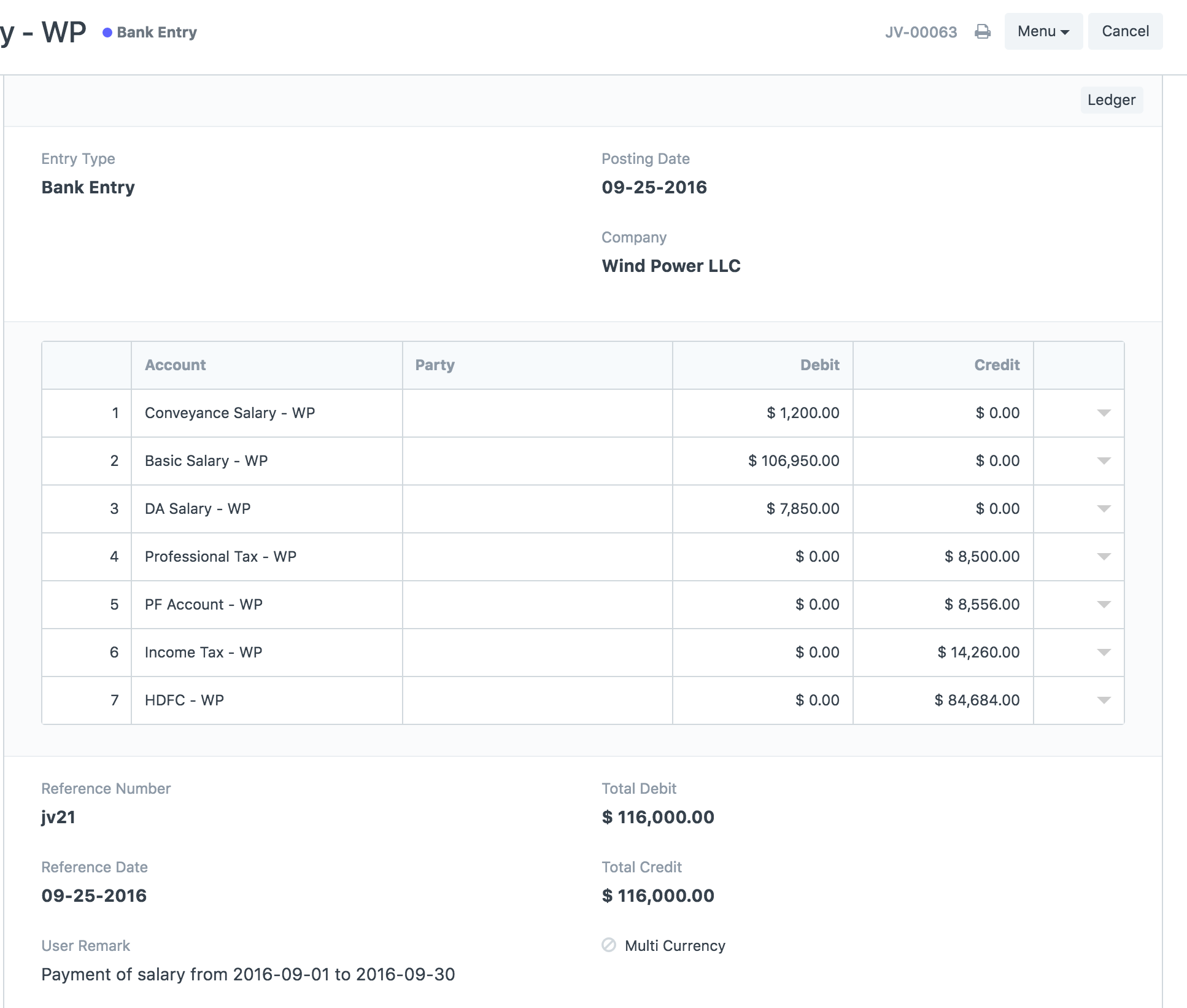 On the Salary Slip status will be updated to Paid and you can see Journal Entry on it.

Now if Journal Entry gets cancelled, the status will change back to Submitted unlinking Salary Slip to that Journal Entry.

Please try it out and give us your valuable feedback.
---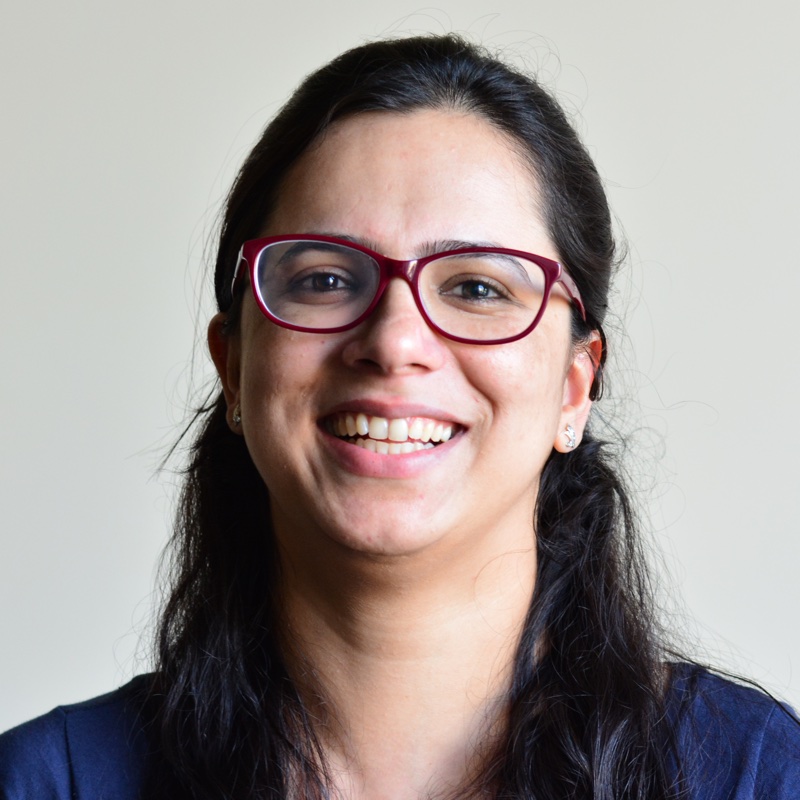 Kanchan is a full stack developer at ERPNext. When she is not busy with her one year old, she is always dreaming of the hills and apple orchards of Shimla.