How to take your company online
I realized that many businesses have difficulties, when it comes to creating an online presence. Hence, I am listing here, an overview to ta
---
A few days back, one of my friends asked me to help him figure out, how he could send emails to his customers using an address like firstname@companyname.com
Even I was not aware of how to do such a thing, when I joined this company 10 months back. Thanks to working on erpnext.com, I was able to help my friend. He was relieved to find that establishing such an email address was very easy and cheap. And he could maintain it on his own.
Further, he wanted to send a marketing email to his customers every month and ensure that it gets delivered. His eyes lit up when I told him, that he could not only track, if the email got delivered, but also track which link (if any) were clicked by the users. This statistics could help him gauge the interest of his customers and help him do better marketing.
As his interest grew, I realized that many businesses have similar desires and difficulties, when it comes to creating an online presence. Hence, I am listing here, an overview to take your company online, the way erpnext.com did (with some improvements).
1. Get a domain name
You can buy a domain name for your company like yourcompany.com or yourcompany.co.in at a domain registrar's website like http://www.namecheap.com, http://www.bigrock.com, etc. You have to pay yearly charges to maintain your domain's registration. The pricing starts at about $2 for the least popular top-level domains (TLD - eg. .co.in, .in, .info) and increases with popularity (eg. .com, .net)
2. Create a google apps account (Free - for upto 10 users)
Go to http://www.google.com/a/, click on Solutions and select Google Apps (Free) and get started.
While registering for Google Apps, you will need to specify the domain name that you own. Google will ask you to create one or more DNS resource records in your domain registrar's DNS management system.
A DNS resource record is essentially a record which tells your browser, to go to a specified server when you type www.your_company.com in the browser's address bar.
It will then try to verify if the domain is actually owned by you. Here is the help on how to get your domain be successfully verified: http://support.google.com/a/bin/answer.py?hl=en&answer=60216 The easiest option is to add a TXT record in your DNS management system.
You can find detailed help on getting started with google apps, here: http://support.google.com/a/
3. Use an email marketing tool to send newsletters
Tools like http://www.madmimi.com, http://www.mailchimp.com, etc. let you easily create beautiful newsletters to send to your customers. They provide analytics like number of opened emails, links clicked, number of bounced emails etc. Full list of features and pricing can be found on their websites. Since they are whitelisted on many popular ISP's and email providers, there is a low probability of getting your emails sent to the spam folder, unless the user explicitly marks your mail as spam (which can also be tracked).
In summary, a highly effective marketing tool. (We are thinking about implementing this feature in erpnext in the future)
4. Website
One can start with a basic website containing four pages. A home page, an about us page, a contact us page and a products page / features page.
Initially, your contact us page can mention an email address, which can be used to contact you. Now a days, people expect a clearly mentioned pricing scheme on the website, if it is possible.
You will need to build a website and buy web hosting to host this website. There are plenty of hosting providers which have competitive pricing and minimal downtime.
Content Management Systems like Wordpress and Joomla, if used to build your website, let you easily maintain your websites yourselves, if you think that your website will need frequent changes.
In erpnext, there is a website module which has been created specifically for this reason. It allows you to create your own standard website and blog without any hassles of hiring a web developer or buying any hosting space. (http://frappe.erpnext.com/#!setting-up-your-website)
5. Social Networking
Using twitter.com, you can post short news, anecdotes and links to keep your customers updated. (At least those who follow you on twitter).
However, nothing beats content. Writing blog posts which help spread knowledge and awareness or the ongoings in the company can lead to popularity among your customers. Most search engines improve your rankings based on how authentic your content is and how relevant or recent it is.
6. Web based business management
The biggest advantage of taking your company online is the accessibility and the flexibility you get in return.
Using Google Docs, you can collaborate and create documents on the go, without worrying about installing any software.
You can setup an e-commerce / webshop to make it easy for your customers to buy your products / services. It also boosts sales and lowers cost.
Web based solutions to perform accounting, manage projects, inventory, sales and purchase make it very easy to keep your data updated on a daily basis. ERPNext is one such product among many available.
You should choose a product which suits your business process as closely as possible and fits your criteria. Using the right tools is the key to informed progress and predictability.
---
These are a few things which form a base of your company's online presence. If you have done something additional, please share it in the comments section.
---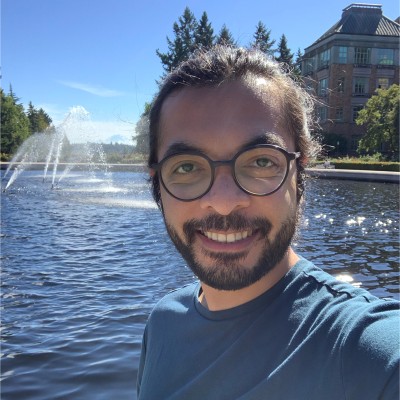 Anand is the Chief Technology Officer at ERPNext. He reads fiction, dabbles in photography and is always on the watch for the best ToDo app.