ERPNext Introduction To Tally Users
ERPNext Introduction for Tally users.
---
Let me start my blog by thanking Tally Inc. for introducing business software to Indians. We moved from paper sheets and spreadsheets to an application which could generate a financial statement and outstanding balances reports at one click.

Then why ERPNext?
Your user need not be accounting experts, which is not the case with Tally.
Accessibility via the internet.
Easy to set up and implement.
Unlimited feature upgrades.
Unlimited users at a very affordable price and lot more..
Users switching from Tally to ERPNext find ERPNext's interface very different and they may need guidance in the following areas, so that they can get used to the product.

1. Creating Ledgers:
The Ledger is called an Account in ERPNext. ERPNext uses a tool called Chart of Accounts, which has a tree structure and allows you to define groups and ledgers. With the creation of a company, the system creates four core groups, few sub-groups and ledgers under them. The four core groups are:
Application of Funds (Assets)
Source of Funds (Liabilities)
Income
Expenses




2. Updating Opening Balances in Ledger:
ERPNext follow the double entry accounting system. Hence, when updating opening balance for one accounting ledger (let's say Cash - credit account), you need to select another ledger to balance it (any debit account). You can also update the opening balance in ledgers via an import utility.
3. Making Invoices:
Since ERPNext follows the accrual system, it assumes that payment will be received/made on a future date. In case of Sales Invoice, it will Debit Customer's ledger to update receivable against Customers. Similarly, Supplier's ledger as will be Credit to update the payable towards Supplier.
Let's consider a scenario where you are making Sales Invoice for Customer. The customer purchases good worth $100. 10% is the tax applicable on it. Following will be the General Ledger Entries made when Sales Invoice is submitted:



For Purchase Invoice, suppose you are purchasing goods worth $500. 15% is tax applicable. Also, $50 is the transportation charges borne by you.
Following will be the General Ledger Entries made when submitting Purchase Invoice: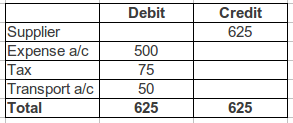 4. Making Payment Entries:
Payment entries are made using a form called Journal Voucher. You will also find a button to make Payment Entry in the Outstanding Sales and Purchase Invoices, which will fill up the Journal Voucher form.
Journal Voucher can be used for multiple purposes like booking expenses, making an adjustment and opening balance entries, contra vouchers, debit and credit notes.


---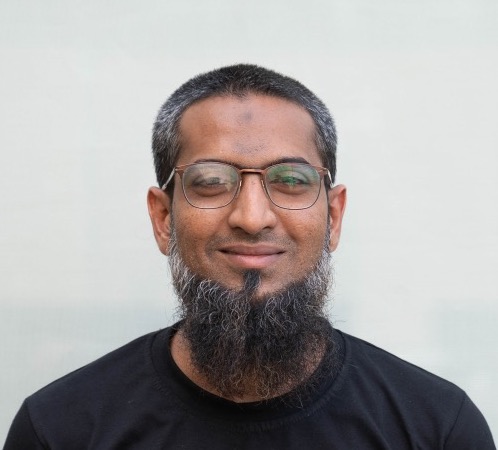 Umair is Frappe's co-founder, VP - Partnerships, and mentor for Frappe School team.