Collaborative Project Management
Introducing Collaborative Project Management feature in ERPNext website to make team-work efficient.
---
Right now the project management tool in ERPNext is only accessible to users within the company. In version 7, you will now be able to collaborate on projects via the portal. This will help you keep your customers in loop for their projects and they can log in anytime to find out updates and comment on tasks.
Lets look at a quick example to see how this will work.
Lets say you want to host a birthday party. First, you create a Project "Birthday Party Checklist" on ERPNext Desk and add some tasks. You can now add users to your project by adding them in the User table.

The "See on website" link will take you to the portal.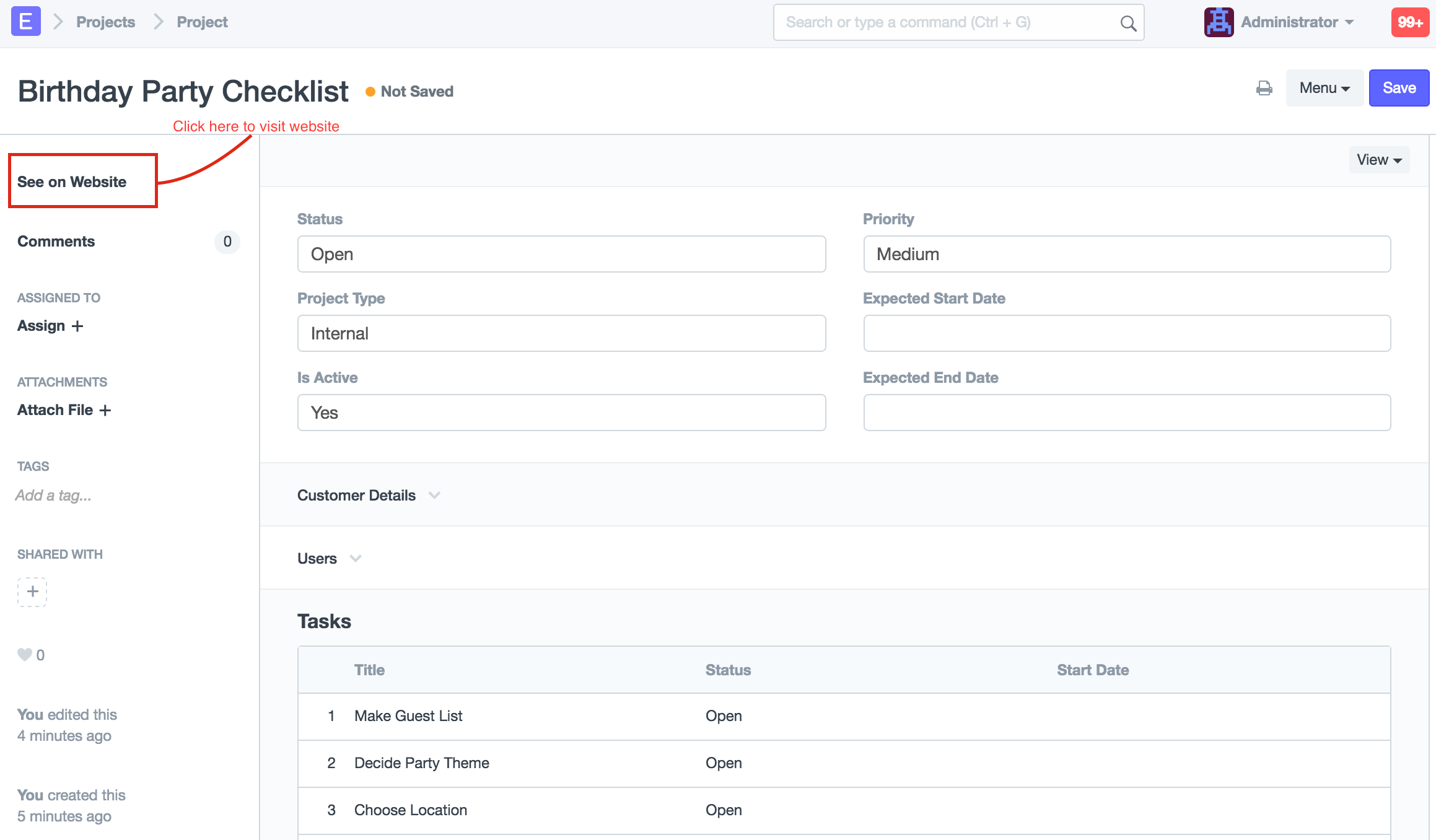 On the website, this is how project home page will look like.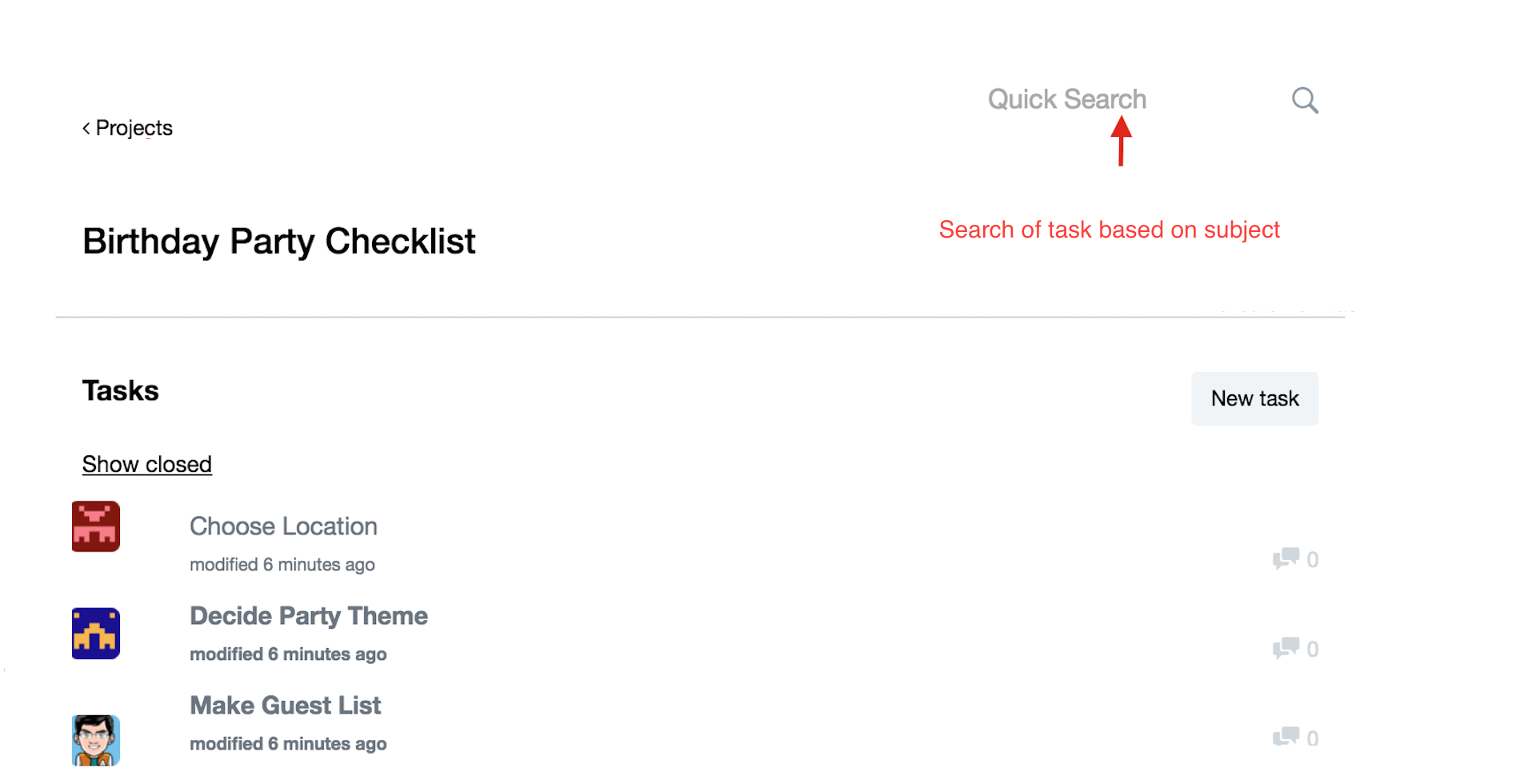 Users can click on task to get more information and add comments.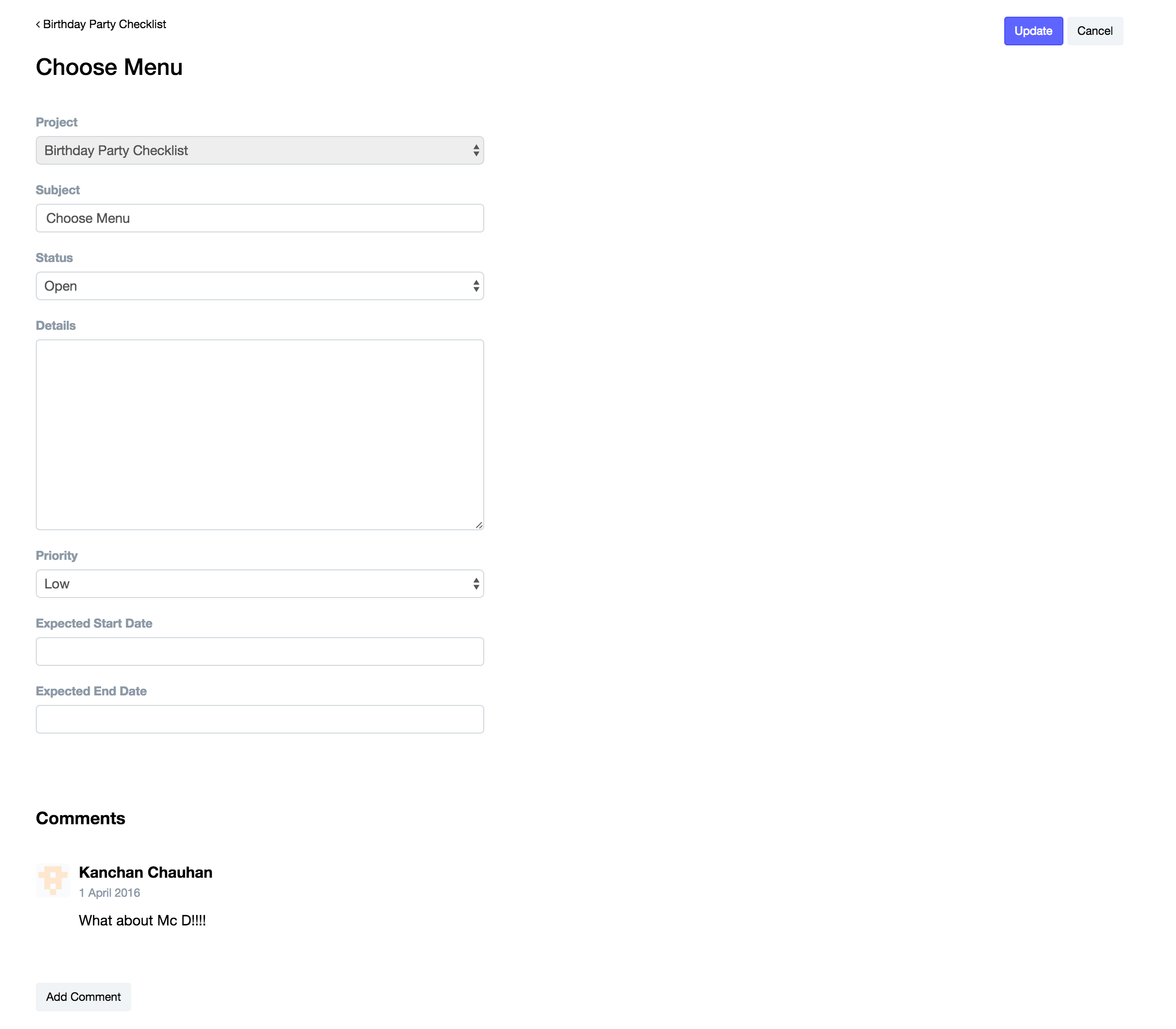 The main page will have a Time Log section where users can track how much time was spent on the project.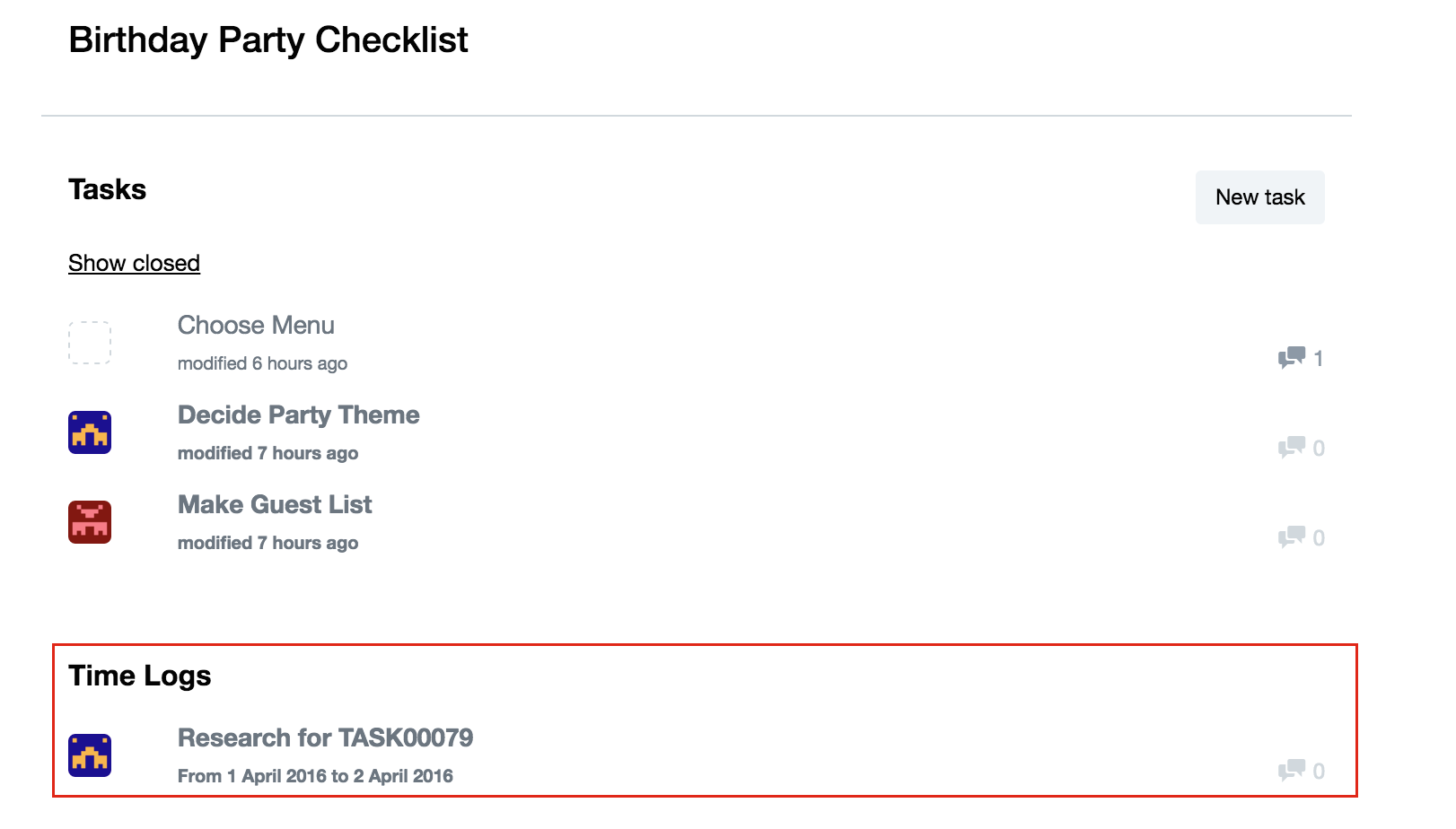 This is just the start, we will keep adding new capabilities to it and improve it. And as always your ideas and suggestions are always welcome.
---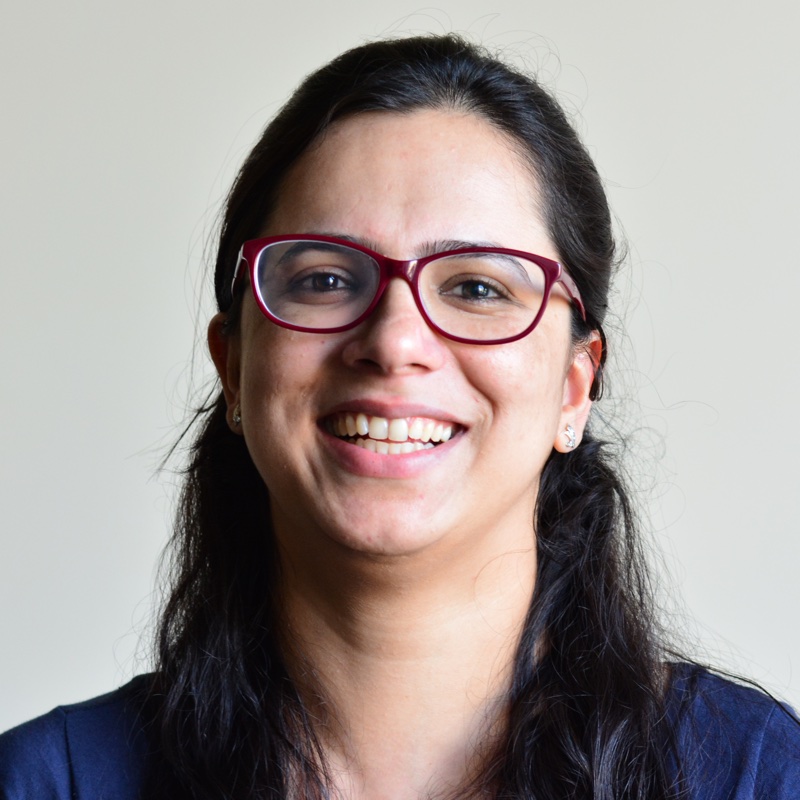 Kanchan is a full stack developer at ERPNext. When she is not busy with her one year old, she is always dreaming of the hills and apple orchards of Shimla.