Cleaning up the User Interface
Most users find ERPNext "overwhelming". A small effort to fix it.
---
Few weeks back, I had sent a mail via the system to all active and trial users about what they did
not
like about the system. Most of the new users found ERPNext
overwhelming
. They found the forms too confusing and that was a big discouragement for them going forward. This needed fixing.
Few of months ago, Apple released their newest upgrade to their popular phone operating system, iOS7 and they decided to go in for a pared down, minimalist view, with shocking colours. The upgrade came in for mixed reviews and most users were critical of the updates. My personal view was also of initial rejection. But slowly I came around, one day, I finally "got" it. The new user interface felt a lot lighter and had minimum cognitive overload.
Now, many of you would not be wrong of accusing us of falling prey to the latest design fads, but this one just felt right. So I spent a week hacking the bootstrap CSS and some layout elements. I also cleaned up some of the main forms and here are the results.
The Old Form
The old form had a bunch of problems. There was too much of "non-core" content on the page, too many toolbars, buttons, etc and the content often got buried - giving rise to the "overwhelming" feeling.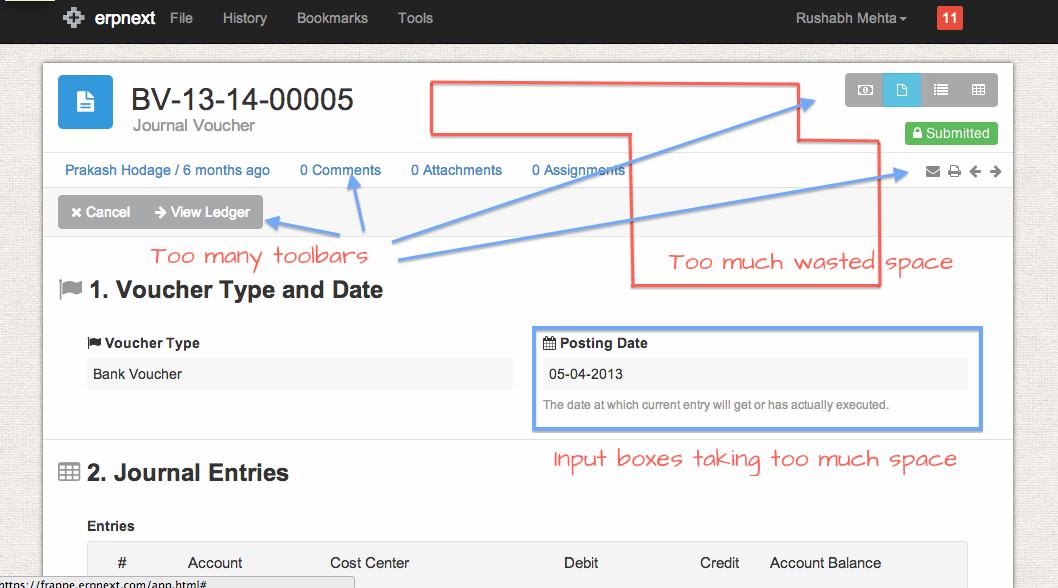 The New Form
We stripped out many elements that we thought were not necessary, arranged fields in a slightly different manner, removed bad field descriptions and here is the result.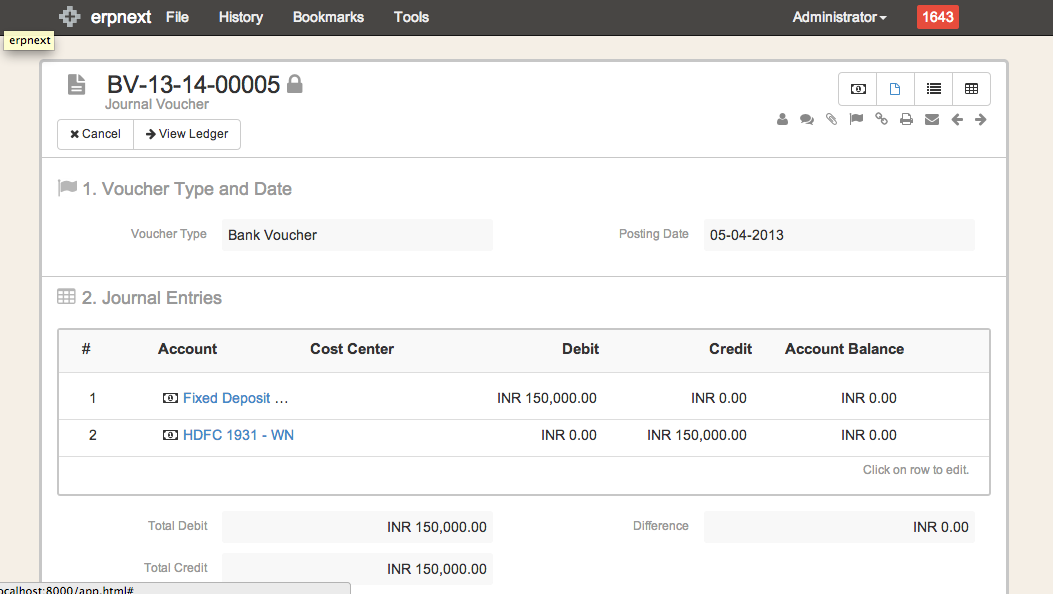 The best part is that the "core" content is now in picture. I think this should be a great update for usability - so we just went ahead and released it.
Happy to get your comments.
---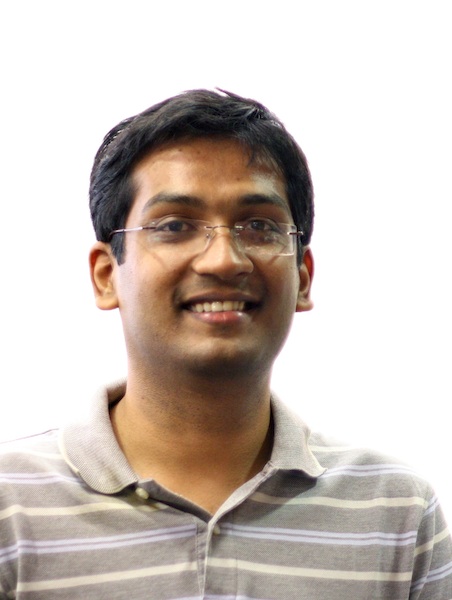 Rushabh is a software developer and founder of ERPNext. He usually writes about the startup experience, open source and the technologies he is working on.