Build a Dynamic & SEO Friendly Website from ERPNext
In the website built on top of ERPNext, you can create unlimited web pages and list items. Also you can display beautiful slideshow prese
---
In the website built on top of ERPNext, you can create unlimited web pages and list items. Also you can display beautiful slideshow presentations of your offerings. You can use it as a tool for creating a professional website and interesting experience for your visitors on web.
To check a sample website developed from ERPNext website module, click here.
You can utilize website functionality for:
Creating unlimited Web Pages.
Listing Items with image, description, selling price and stock availability detail.
Creating Slideshow presentations.
Write Blogs.
The best example to explain web pages is the ERPNext website itself. All the pages like Customers, Pricing, About Us, Contact Us are the individual Web Pages. All the web pages are of clean HTML and search engine friendly with individual titles.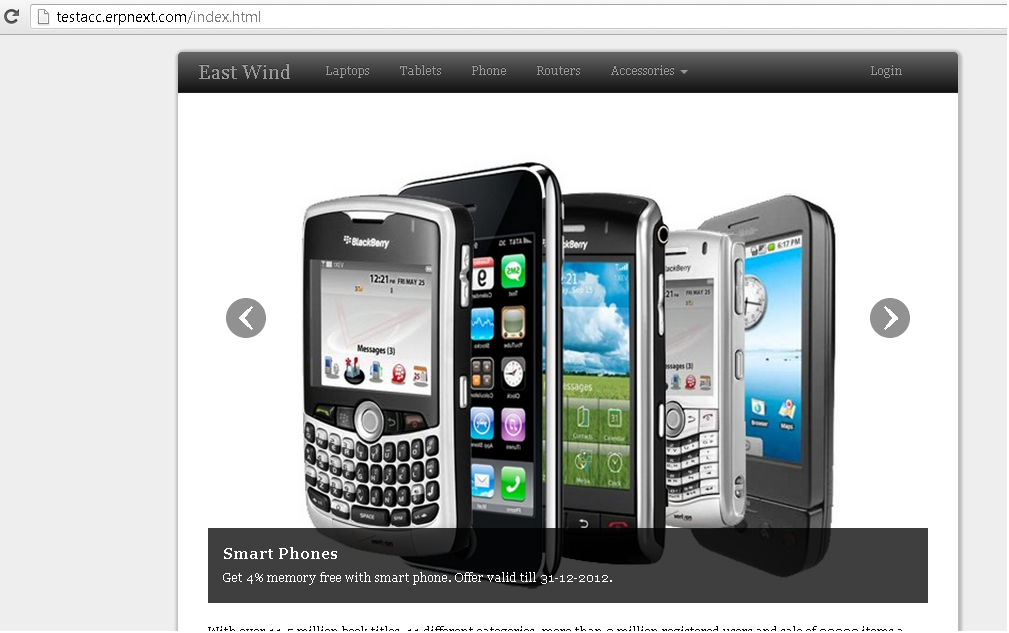 Listing Items on Website:
Listing items on ERPNext website is as easy as check marking one field. In Item master, you just need to check mark field called "Show in website". All the checked items will be pulled with Item's image, product description, price (based on pricelist selected) and stock availability detail.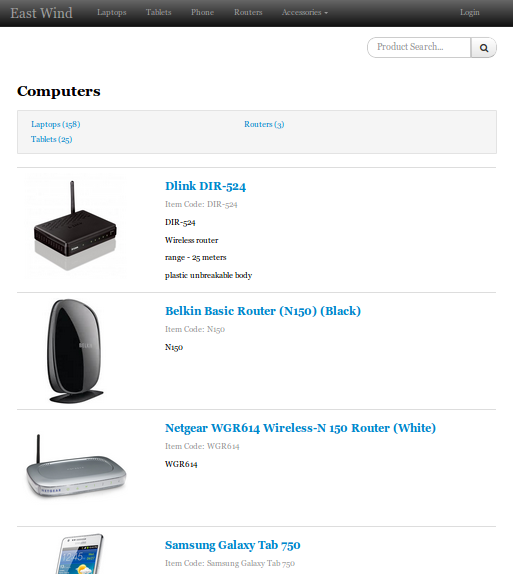 Here is how a page for an individual Item looks: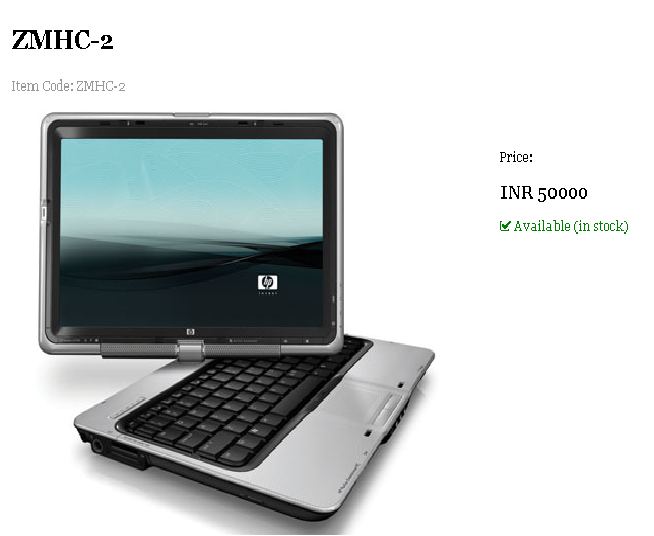 Slideshows
Creating slideshow is just about attaching the image files of slides in Slideshow master. When you create a new slideshow, first attach all the slide images as an attachment and select the same slides in the table in a preferred sequence. Select the Slideshow in web page where you want to show it.

Blogs
Just like the blog you are reading, you can have blogs written by you and your colleagues on website developed on top of ERPNext. You can use the links to your blogs to be included in newsletters for your customers and other contacts.
Moving Forward
You can expect a complete e-commerce functionality in near future. Once customerand vendors login is implemented, they will be able to place or receive an order online and check the delivery and billing status of previous orders.
In the backend of ERPNext, transactions like Sales Order, Invoice etc. will be created automatically based on transactions made by visitor on the website. When customer places an order, system will create Sales Order in your account. And if Customer also makes a Payment Entry against Order places via payment gateway, system will create Sales Invoice and Payment Entry against an order.
So, stay tuned to ERPNext and enjoy the benefits of complete website + e-commerce functionality from ERPNext application. Won't this make us a complete Business Operating System!
Please share the link if you have developed a website from ERPNext account and share how it's benefiting your business.
---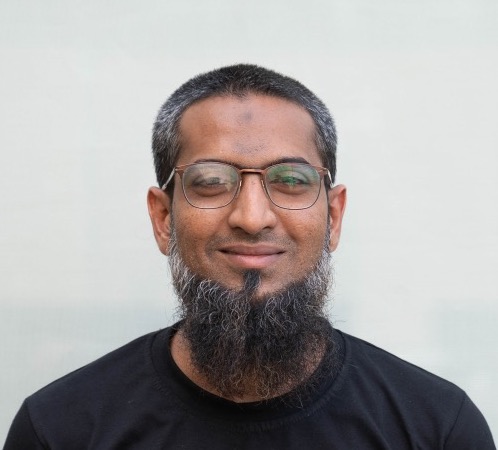 Umair is Frappe's co-founder, VP - Partnerships, and mentor for Frappe School team.