---
Gantt chart is a type of bar chart to visualize the timeline of a project. It provides an overall view of the project's execution. It makes Project Management easier. Any ERP software is incomplete without it.
ERPNext also comes with a Gantt chart for project management. It is based on
jQuery.Gantt
. But it has some drawbacks.
The tasks are not editable.

Scrolling across the timeline is not very intuitive.

You can not apply filters to the Gantt view.
Its looks doesn't complement ERPNext's design.
Here's what it looks like: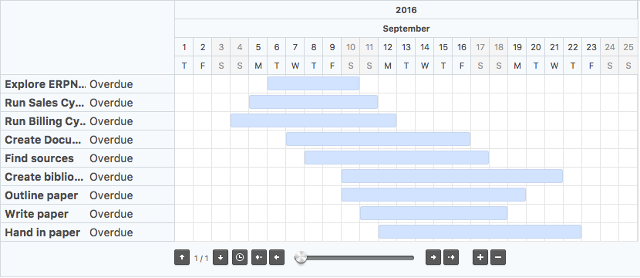 We started looking for alternatives offered by
Google
and
DHTMLX
but sadly they weren't open source. Why not make it ourselves. The idea resulted into something which looks like this: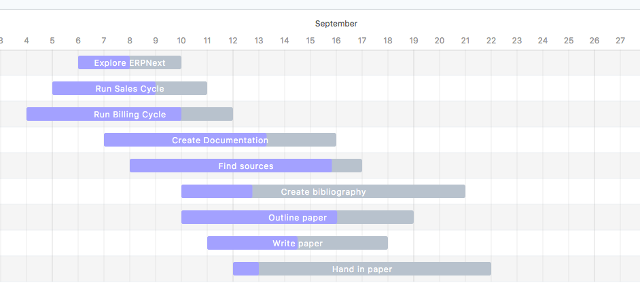 You can hold and drag the ends to adjust the start and end dates.
You can also move the bar as a whole to shift the time slot.
It comes with multiple view modes to drill up or down the timeline.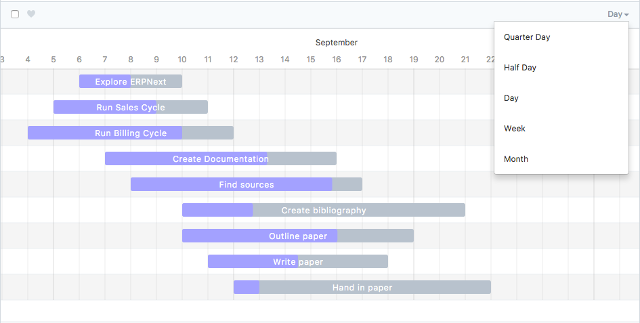 The Gantt Chart is supported by all DocTypes having a start and end date. Some of them are
Task
Event
Timesheet
Production Order
Sales Order
Course Schedule

---
Looking forward to your feedback!
---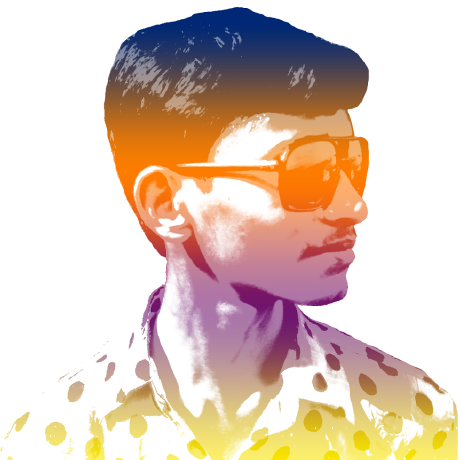 Faris hacks UI at Frappe and is an Anime Fan. He is a man of few words and prefers that his code do all the talking