Offering Quicker Customer Support
ERPNext features we use to reply faster to support queries.
---
Enterprise resource planning (ERP) is a "mission critical" for the company. And why won't it be? It represents the virtual instance of your company. If your ERP software is down, it can bring a halt at all computing operations of your company, leading to dissatisfaction among all the stake holders.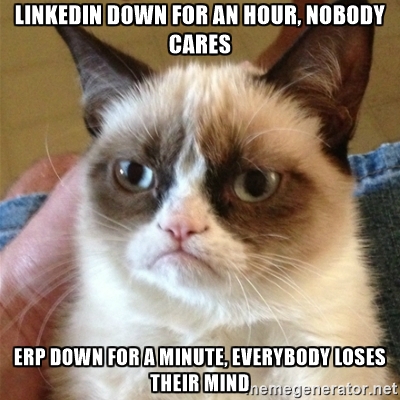 Offering a high quality customer support is very essential for us at ERPNext. Since our ERP is self implementable we provide support right from evaluation process till it is rolled out. Customer is actively discussing their concerns throughout the process with us via our support system.
This is how we manage our customer support at ERPNext. You can consider it as a best practice and try it out in your company if you wish to.
Email Account for Support in ERPNext
You have a problem or a doubt, all you need to do is email us as at
support@erpnext.com
. All the communication with this email is configured in our Issue section of Support Module.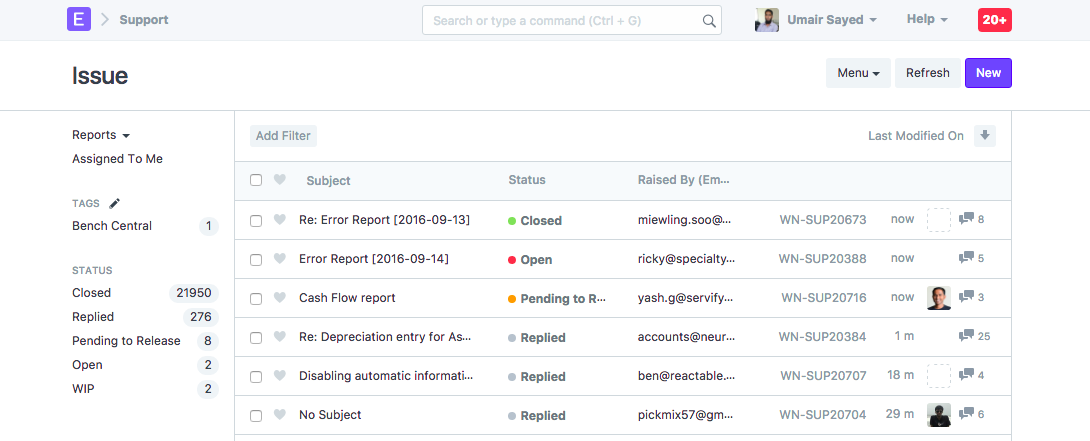 Issues are accessible to everyone in the company to read and respond. In fact, every issue is an opportunity to win customer's trust and make them believe that you are actively listing them in the troubled time.
First Response
The user is mostly annoyed when reporting an issue. Sending a quick response on their issue acts like a band-aid on the bruise.
On receipt of the new issue, we quickly try to replicate it and respond to the customer with a solution or may be asking for more information.
To encourage faster responses to Issues, ERPNext has a standard report called "Minutes to First Response for Issues". Visibility on the performance of response time can be a good motivating factor for everyone in the team to respond faster.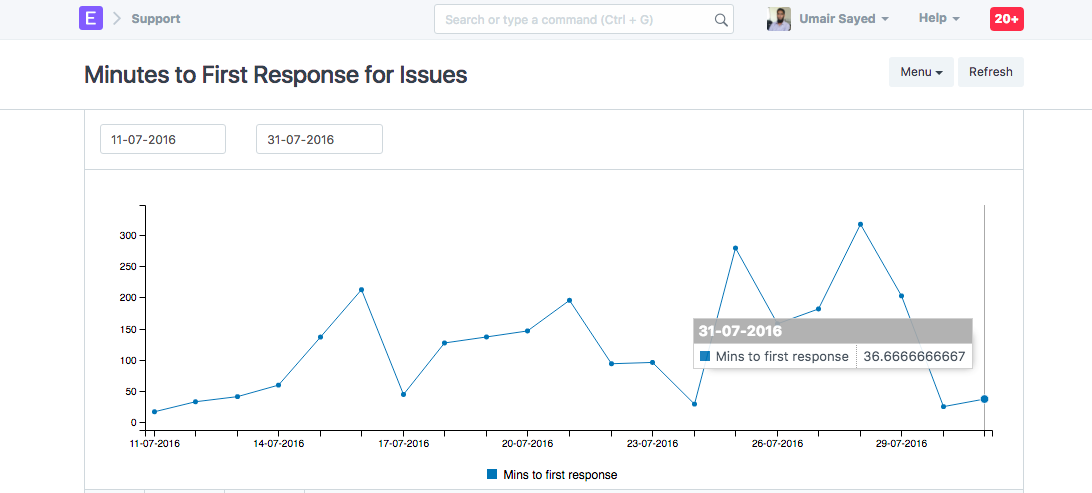 Screenshots and GIF
A picture speaks a thousand words! Explaining solution for an issue using screenshots can be very helpful, and more beneficial than a verbose reply. And if you want to explain execution of specific steps, it can be demonstrated better with GIF animation.
Standard Replies
In ERPNext, you can save Standard Response for queries received very often. When you receive one of those Issues, following is how you can respond faster by selecting Standard Reply.
Issue Tracking
We track issues by there status. We can change status based on the action taken or required. Standard statuses are Closed, Replied, Pending to Release, Open, WIP.
You can assign issue, see to whom issue has been assigned and even add tags to the issue to make search easier later.
-
By adopting these best practices, we have been able to effectively address more than 20,000 Issues, with just one person full time deputed for customer support. Here is how some of our customers responded when they had their issues resolved.
Hello Team,

I didn't expect such reactivity from your side !! Thank you so much ! It worked like a charm !!! Have a wonderful day!

- Julien
We are customers of ERPNext and I must say I am very impressed with the overall support and business model the team has implemented.

- Aditya Iyer
I will come and kiss you guys :D Yes! It works ;)

- Valentin Nedkov
We believe that there is always room for improvement. Your suggestions are welcome on how we can serve you better.
---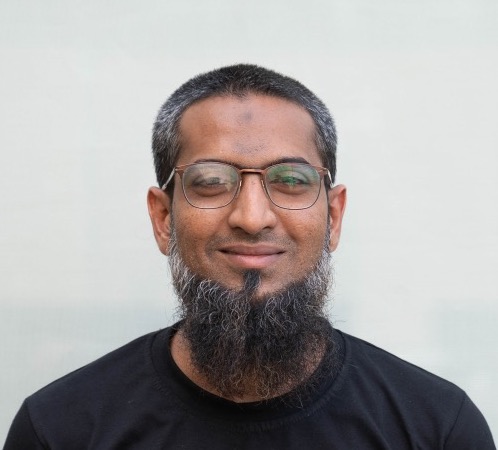 Umair is Frappe's co-founder, VP - Partnerships, and mentor for Frappe School team.