Notes from Malshej, Frappe Trip #5
Notes from yet another epic trip with the Frappe Team.
---
Some of the defining moments of Frappe happen at the annual (now semi-annual) offsite trip. Even when we were working from the office, these trips were great for revealing the dynamics of the teams, breaking them down, and building new ones. Distance brings perspective, so when we all travel together, in a way distancing ourselves from the "work", it adds new dimensions to the team relationships which often lead to dramatic effects. They are also a reality check on the question, "What is Frappe truly about?"
So people were very excited for the monsoon trip to Malshej this week. With a team of 70 people coming from all over India, we left in a couple of buses on Wednesday morning from Mumbai. Meeting people you already know for the first time, is a very weird feeling. It is not exactly deja vu, but it is very close. You are stunned for a small moment while your brain tries to match your mental image of the person with a real one. Like they show in the movies, it feels like you are flipping through a number of faces rapidly, finally freezing on one. Once the image is frozen, you are embarrassed at yourself for taking such a long time to figure it out because you are supposed to be familiar with that person. That weirdness stays with you for a few more minutes, as your brain updates all your old memories of that person with the freshly minted impression.
Anyways, it seemed that an additional guest, Murphy, was traveling in the bus I was a part of. Thanks to a missed stop, horrible traffic and a flat tyre, the 5 hour journey became an 8 hour one. We did have some fun chatting and singing along the way, but we were exhausted by the time we reached.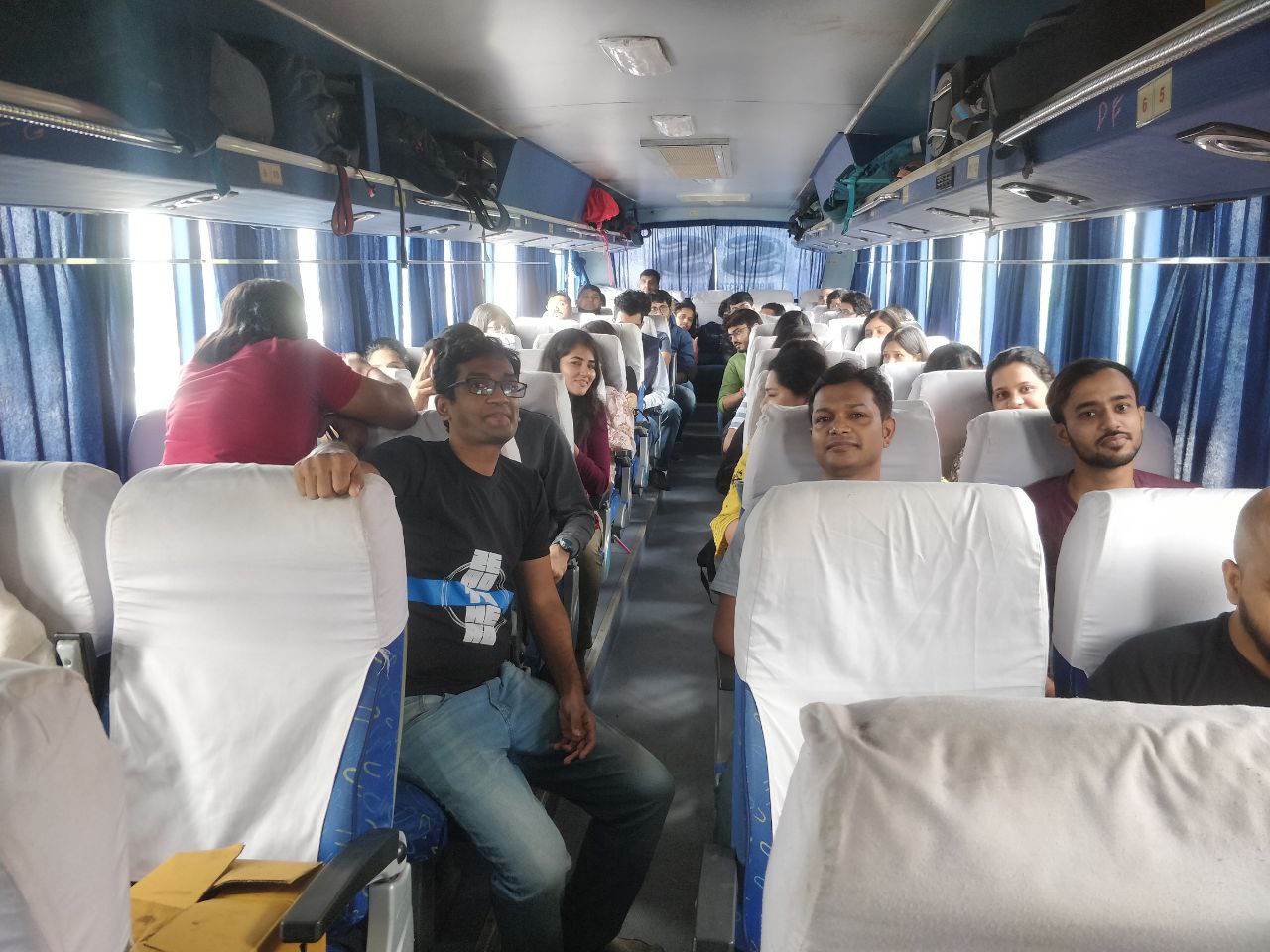 After a quiet lunch, we met at the conference room of the resort at which we were staying. After welcoming everyone, I kicked off with a small speech saying that I hope people took the opportunity to talk to as many people as they can and have some "life changing" discussions. Then one by one each one of us came and shared something interesting about themselves. Soon people started sharing their origin story of how they came to know about Frappe and why they joined (most of which I did not know). There was wit, humour, sarcasm, honesty and a lot of nervous energy. People were already warming up. The trip was designed as an "unconference" where people were free to have talks, discussions on topics that interested them. All they had to do was post it on the group where and when they were having these discussions.
Later in the evening we had a Karaoke night. If the opening session was heartwarming, the Karaoke night was electric. As the audience trickled in and the bathroom singers trickled out, the really good singers entered the stage. The Karaoke was transformed into a concert with Kundendu oozing warmth and honey, Sanjay our in-house Kishore Kumar, a sublime Linet full of grace and elegance, Chillar bringing down the house with Telugu disco-rap and Kenneth belting out Coldplay in a sea of lights. This was easily the best musical evening I had been a part of for a long time. The nasty bus ride was already a distant memory and people were getting ready for all night games and parties.
Being acutely aware that as the CEO / founder I am a person-of-interest in any conversation and sadly an "outsider" (evidenced by the observation that almost no one includes me in their photos, yup, it is lonely at the top), I retired to bed at midnight early so that the party could begin in earnest.
The next morning, I woke up at dawn. The day before, I had barely noticed the scenery as we were so tired, so I walked out of the room for a quick walk / run into the clouds. The morning was relaxed with the sun coming out and we played some cricket and football on the lawn outside the lounge. I spent some time with the support team that was burning down issues in the morning. I had not met any of our support consultants ever, and it was nice to finally meet them. They shared their problems regarding tough customers, coordinating with multiple users of the same account, email delivery issues and migration of our older customers into new plans. Support always feels neglected in Frappe as the "cool new features" take away the limelight, and I shared some insights into how support is what really helps us make money, and shared some thoughts on how we can make support great.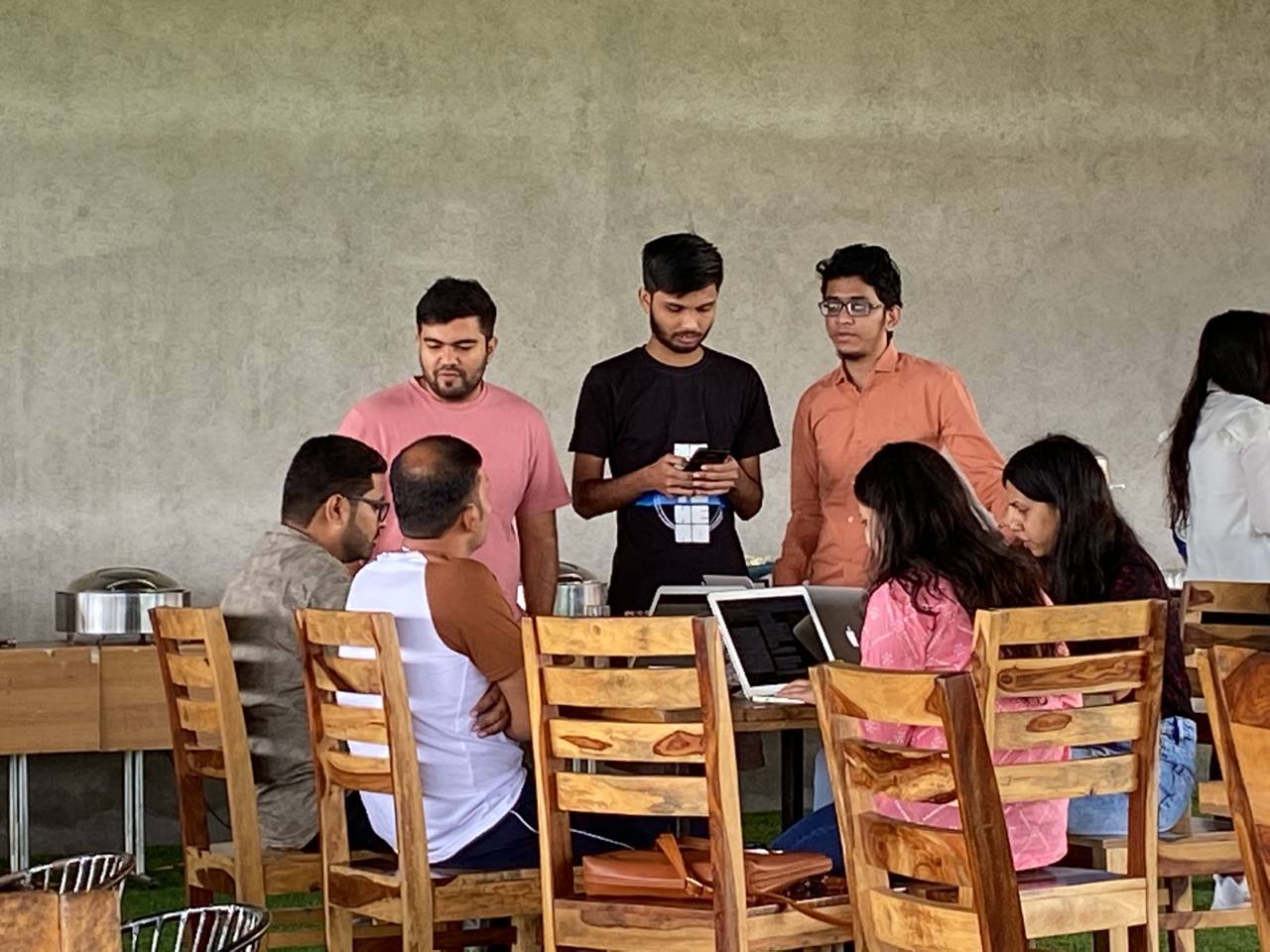 While Colonel Venkat (our HR consultant) was playing some ice breaking games, I also broke ice with our Quality team. Frappe never had a quality practice, so in true Frappe principle, we were doing this from first principles, with a few false starts and dead ends. I also encouraged them to share their problems which start with the frustration about the poor contribution descriptions written by engineers, to taking control of the pre-release testing schedule. Again I took the opportunity to nudge the quality team to be bolder, by asking them to insist that they should have the final say in a feature merge rather than the engineering team.
Post lunch we had a watch session for "Steve Jobs: The Lost Interview". We probably watched 30 mins of it where a chastened Steve Jobs spins tales of the origins of Apple and some of the key principles he believed in like maintaining agility while growing. As companies get bigger they become too process oriented and forget that it is the content and not the process that matters. 25 odd people joined (many with drooping eyes from lack of sleep) and we had a lukewarm 20 min discussion after that. (FYI, all events other than the opening and closing sessions in Frappe offsites are optional). It was kind of dull and insipid and a rehash of what was regularly discussed.
Through the evening I chatted with various folks, always fearful if I am recycling too much of the content while looking for clues in their body language about their interest in the topic, and then quickly changing the topic when I feel they are just nodding blankly. This is something I noticed I am getting better at, though I am never sure if people are listening out of politeness or genuine interest in what I have to say.
The evening also included a deep and philosophical debate between Aditya and me, with people coming in and out at various times. Aditya is someone who really questions everything, much like me and I feed off his energy as he does from mine. These conversations are spontaneous and truly Socratic where we collaboratively end up deconstructing each other's arguments, often covering new ground in them. This time we covered everything from unschooling, wealth tax and inequality to why we don't ship fast enough. I think we concluded that the only way to ship fast was to ship often. I always take these discussions as an opportunity to talk about our fake, brand-indoctrinated sense of identity and fun (lifestyle, alcohol etc). Then I quietly retired as DJ night started because I was feeling tired, am not big on dancing and not in my 20s anymore.
The first couple of days went by in a breeze, but things became a bit testy early in the third day. Around 30 people wanted to go trekking and our HR had organized a trek which was ~40 km away. After the nightmare of the first bus ride, wild horses were not going to put me in a bus again. There were beautiful hills and valleys around our resort, so I asked a few folks if they were interested in exploring them instead, and most of them said yes. As we gathered to leave, there were people who were interested in going for the planned hike (apparently since they were emotionally invested in the destination), so we had a conflict. In true Frappe style we took a vote and it was close to 50-50. Finally we chose autonomy over tyranny of the majority and the group split into two, each going on a different hike, one planned, one spontaneous.
Nabin did not take this well and he was hurt that we had to split the team, but ultimately it turned out to be alright. We tried to reach a local summit guided by Google Maps and found ourselves in places that had no trails, muddy slopes and slippery rocks. While the trek itself wasn't difficult, we were constantly challenged with all kinds of barriers and our confidence and sense of achievement increased when we crossed each one of them. In the end, we luckily only had a few falls and a knee sprain. The risk and adventure made it one scary and memorable experience.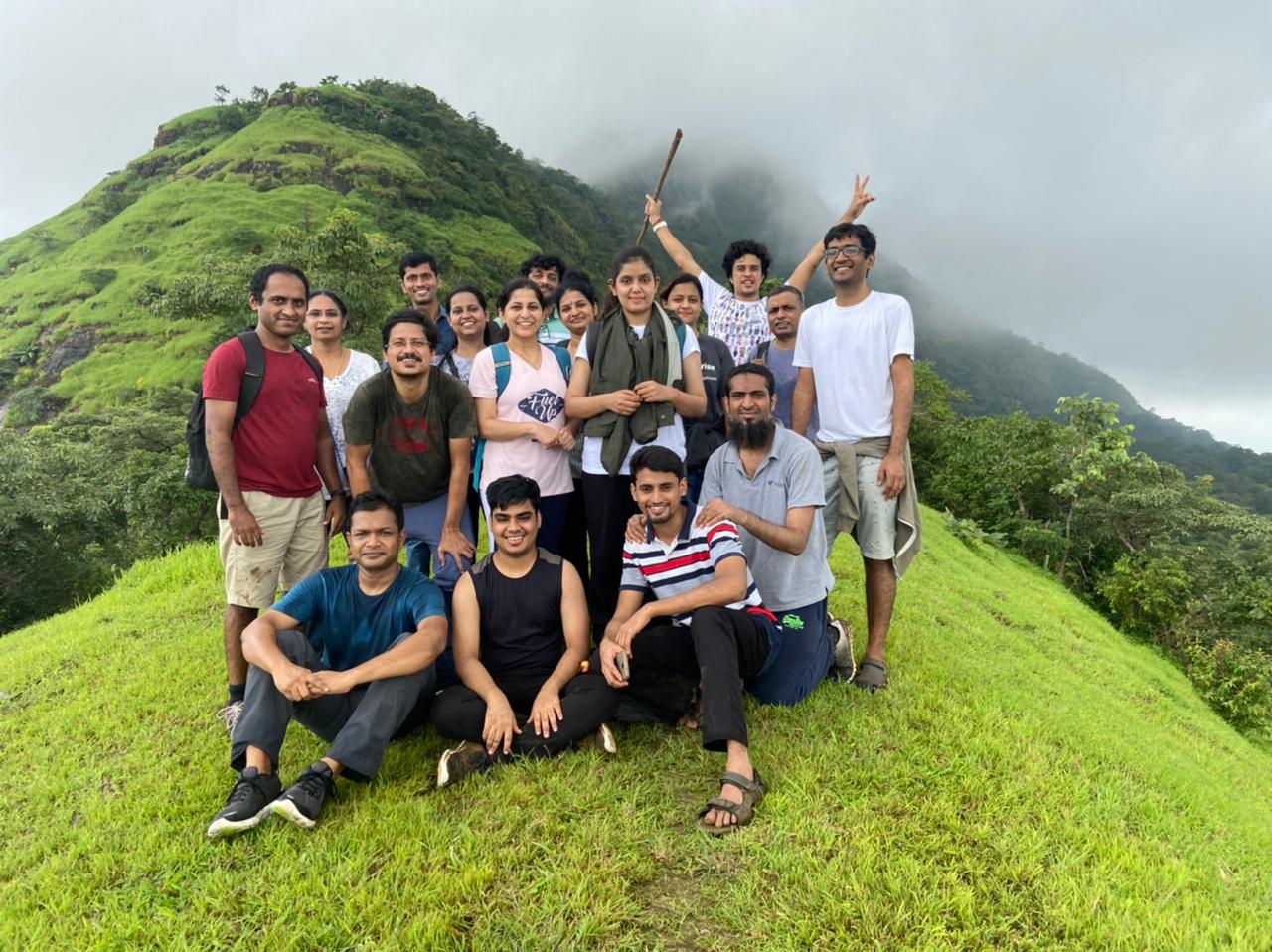 This was my first wilderness experience in a long time and it made me appreciate our incredible privilege due to the progress made by our ancestors, especially earth moving equipment, metalworking and concrete. Our "social media detox" problems seemed suddenly frivolous, and made me realize how each generation feels more entitled and hollow compared to the previous one (yes we also inherited a colonized planet from them which we rule with increasing brutality and disdain while blaming them for climate change). Looking back, I think maybe it was the trek that really woke me up from my lull that we were deluding ourselves at Frappe.
After coming back and having a quick lunch, chatting with a few more folks, we kicked off a session on compensation. Compensation is something which has the potential of creating maximum conflicts in teams. Hunting together is one thing, sharing the spoils is another. Compensation discussions are always heated, so close to 40 people showed up (with the HR and sales teams conspicuously missing). Over the hour we debated all the contours of the map. To sum it up, we agreed that what one team member contributes to the team is never quantitative but always qualitative. You can never justify why someone should get 10L instead of 10.5L, but these are the exact things that make people unhappy. Another problem we identified is that people are force-fitted into a curve that grows over time. This is completely incompatible with life where you may want to take it easy mid career if you have parenting and other responsibilities and forces you to stay on the treadmill all your life.
This time I felt we really broke new ground. The model we all finally agreed on was very much like they have it in sports teams. This model has 6/7 bands (for our discussion it was 8L, 10L, 13L, 16L, 20L, 30L, 40L, 60L) and every person has to select a band that closely matches their contribution. Each band will have a descriptive explanation of what a person needs to contribute to be in that band (like create outstanding new products, or bring in significant revenue via sales or retention, or mentor a large number of people). People took their time absorbing the impact. Finally when we started accepting this, we found there are so many other benefits. Because companies do not have options to let people continue at lower contributions, women end up giving up their careers due to parenting responsibilities. Men too cannot contribute more to parenting as their workplaces keep on expecting more from them as they grow. Working life can be a lot more enjoyable if we are not always pressured to be in this "curve" that most companies expect. This was definitely a fairer and more humane system. Why don't companies adopt this more? This proposal will be presented and discussed in our assembly for final vote.
After this amazing discussion, it was time for the wrapping up as we were supposed to leave early the next day. The entire team gathered before dinner for reflections and sharing. One by one, people started reflecting on what a great time they had. Recurring themes were meeting friends and your own team, partying, the trek, the sessions by Varun and Forum on design and writing. As people kept speaking, my sense of dread started increasing. As I feared, no one cares about the mission that we are on, like excellence, free software, building a democratic company, first principles, etc. In our cynical times, with trust of institutions at all time low, it is foolish to expect people to care about their company, but a great team does not really exist without a mission. It is hollow, just like a gift wrapped empty container. I had to call the bluff because I was here for the mission and not the party.
So I said a small, emotionally loaded speech where I said I was disappointed that most people took the blue pill instead of the red one. To ram it in, I told everyone that it is very likely they are all going to lead mediocre lives, never learning the truth about this world. As I had expected, there was pin drop silence. Suddenly it felt that the high of the party was evaporating. (Proving that it was just a temporary "high" and not real happiness, because that never evaporates so easily).
Now that the domines had fallen, I went on to really ram on the message. I called out to people that they could have brought in more "content" to the trip, like a session of live coding, or on well-being, or just an AMA - come meet the sales team etc. This was not to take away from the partying and the games, but also help take the mission of the company forward. Some people got what I was planning to say, many were perplexed and some were out right furious. "You have no right to express your disappointment, you can do it elsewhere. You have no idea how hard everyone is working", one young gun told me, his eyes brimming with raw anger. "If you wanted us to have sessions, you should have made your expectations clear upfront" another one said. "This was unnecessary," another one said. Over the night and through the returning bus ride, I tried talking to as many people as possible to explain what I meant. (We also had an amazing discussion about Frappe Framework on the bus - material for another post).
My message to the team was that Frappe is much more than just a group of friends having a good time. It is a mission to make the world better (isn't all life about this?) - excellence is our core value. Without excellence there is no Frappe. I have been reiterating this over and over again, and my objective of coming to the trip was that. I am sure people would not have liked it, but then I hope they will realize that I am a part of this team as much as they are.
To me this was a great trip. I think I will have to keep on doing this again and again, till people start believing in the mission and stop being surprised when they are reminded of it. Culture is not just fun and games. Culture is when you live your core values. That is when the real fun begins - one that is deep and long lasting.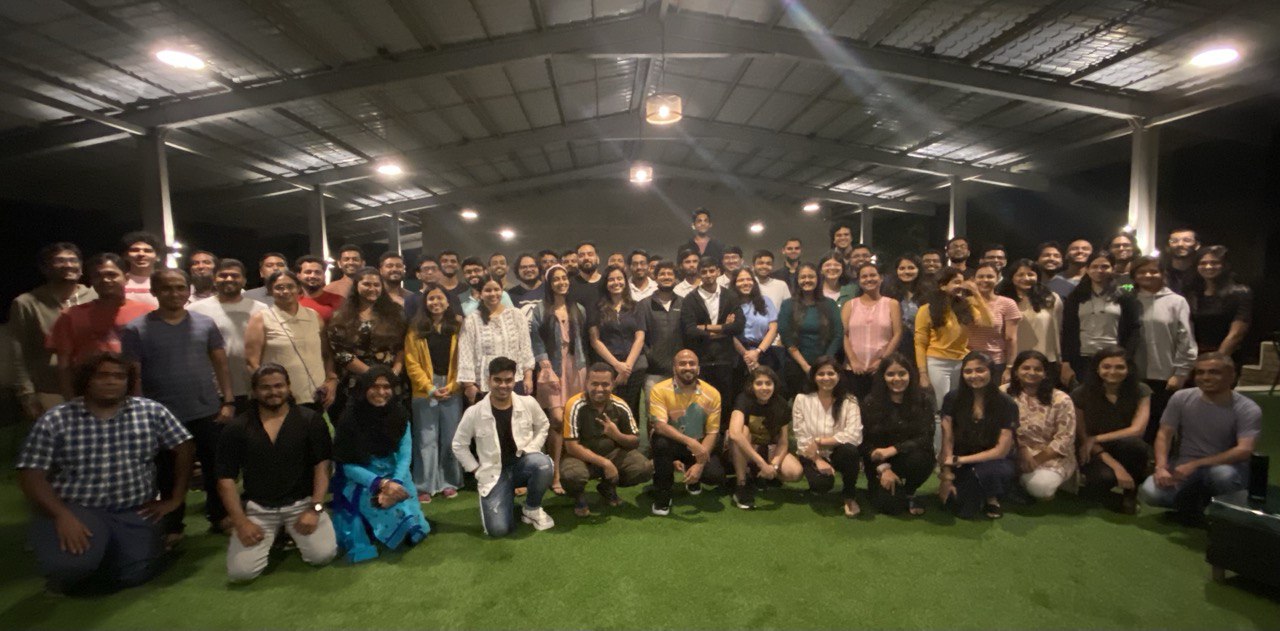 ---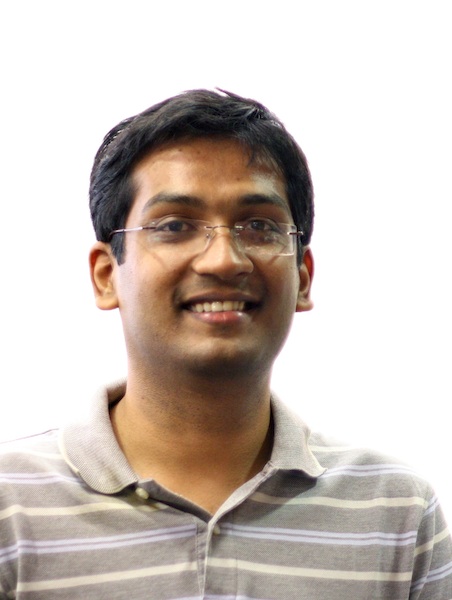 Rushabh is a software developer and founder of ERPNext. He usually writes about the startup experience, open source and the technologies he is working on.