How We Started Making Help Videos for ERPNext
How would you feel if you walked into a store, but there was no one to explain what was being sold? Weird isn't it?
---
How would you feel if you walked into a store, but there was no one to explain what was being sold? Weird isn't it?
Well, that was ERPNext in early 2015.
There were 15 new trials every day but the conversion rate was a low 4%. We started to analyze the reasons for this.
We realized that a potential user would have all the enthusiasm while setting up their ERPNext account. As soon as setup was completed, they would land on a desktop full of icons. Though desktop looked nice and organized, it failed to give a starting point to the new users. Once motivated and a now confused user would try a couple of clicks randomly. They would once again convince themselves that one should never expect an ERP system to be simple, and then give it up.
The Solution
So how do we fix this? One way to solve this was to show a bunch of videos to users who completed their setup. Also given our thought process of Frappe, we ought to automate repetitive product demos. During our annual review meeting, the team decided to buy me a MacBook (good decision guys!), so that I could start making help videos.
Within a week, I was equipped with the MacBook Air. I started getting my hands dirty on the all powerful video editor, iMovie. It was the chance to give wings to the hidden director inside me. To learn iMovie faster, I did a fun project. I gathered various videos of my kid and turned it into one video, with some titles and effects. It was not the first time this approach worked for me. Where degree course of three years failed in explaining accounting as a subject, it was the case of
chai wala
(tea vendor) which eventually helped me absorb accounting concepts.
As far as I have seen, nobody really enjoys learning an ERP. To make it fun and taking inspiration from mockups made by our designers Studio March, we decided to use characters from the movie Godfather for the dummy data. The movie characters were added as users in the ERPNext account. They were manufacturing and selling products to generate energy from the wind.
Here are the steps following which we make ERPNext help videos.
Good data matters the most in explaining in any case. When entering data in the demo account, I always assumed myself to be the business owner. This helped me in imagining as how I would create entries in the real scenario.

For capturing videos, we used QuickTime Screen Recording.

Once the video was created, I imported it in iMovie.

Then came the hard part - editing. This meant selecting-cutting-splitting-speeding-up video clips.





In iMovie, in between the video clips, I inserted titles so that user will get the context better. Titles also served the purpose of a quick breather before starting a new topic.





Once the editing was completed, I exported video file from an iMovie, and uploaded it on the YouTube Channel of ERPNext.


Result
In about six months, we have 40+ help video on ERPNext. The video's links are also embedded in the ERPNext application as a Learn module. This video content as has helped us deliver ~50,000 product demo sessions till now!
Though it has not completely solved the problem of onboarding, or drastically increased our conversion rate, but it certainly helped new users a lot in self-implementing ERPNext faster.
Next
The next challenge is to introduce voice. Everyone in the world has their own accents, and coming from India, my pronunciation of water naturally comes out as "watttterrrrrr". Perhaps that's the reason, back then, we decided to make mute help videos. But now we have found Tom, Samantha and their friends, voices in the text-to-speech functionality of Macbook. And they pronounce water exactly as they say in the Godfather. So as I write this, I am still experimenting with Tom's voice in the existing help videos. Here is one of the first help video with voice.
---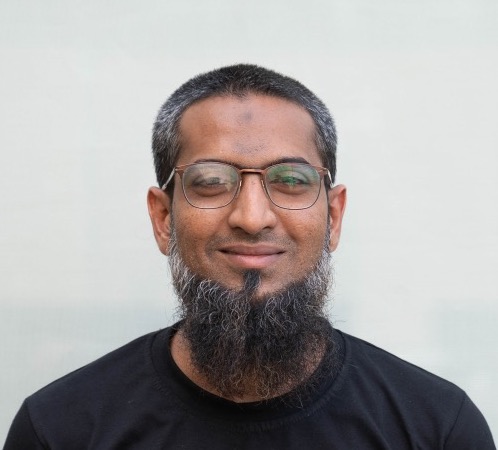 Umair is Frappe's co-founder, VP - Partnerships, and mentor for Frappe School team.