What I learnt after giving 1500 demos
How to give an ERPNext demo, based on my experience of giving 1500 demos.
---
You need a demonstration of ERPNext? That's something I can do while half awake. Wait! that doesn't mean you wake me up for the session in the middle of the night, but it's only because I have already done it about 1500 times already.
My new designation is Chief Customer Officer (we love fancy titles) and this chief takes immense pleasure in educating amateurs in the software sales on how should you go about demonstrating software. If that doesn't go well, I will at least try and show how I demonstrate ERPNext to our prospects.
Beginning
Let the user speak in the beginning. Learn from them what are they are good at, where is the bottlenecks in their operations. Let their experience of an earlier ERP implementation failure come out. And story of how the spouse is unhappy because of the evenings spent with …… the accounts auditor. You can expect anything here. But listening to this troubled soul is what will give you an idea to premise your demonstration upon. You know which features / solution will heal the broken heart.
Setup the trial

At the beginning, always create a
trial account
for the prospect. A trial account will give a feeling of ownership and also offer freedom to the users to play with the product with their own data. Allow user to signup with minimum detail. Asking user to fill a long forms might make them think twice. But after using the system, if user believes that the product can be a true answer for their problems, they start trusting it a lot more.
I start the demo by highlighting some core features like the dashboard, the ability to restrict access of users within system, and data import tool to pull data in ERPNext from spreadsheet files etc. These are the feature every user is concerned about, irrespective of which vertical they operate in.
Use the Customer's Data
Creating the items in which your customer deals is very important. It not only helps the user connect with system better, but it also allow them visualize how in reality ERPNext will be mapped with their operations and leads to better mapping of system and their expectation. When we talk about customer's data, don't forget to setup their Letterhead and company logo. It gives owner a feel that yes, my data, my beloved letterhead and logo has already been accommodated within ERPNext. It could be just the beginning of long and happy relationship.
Flow of Transactions
While demonstration, don't highlight features randomly. Nor jump from one module to another. Rather show a flow of transactions which would convey that following these steps will bring discipline and standardization in their operations and streamline their processes for the first time.
I initiate demonstration with the CRM module, create Lead, convert it into Opportunity which ultimately evolves into Sales. Based on the operations of company, I take them to purchasing, or manufacturing modules. Once stock of Item is made available, switch back to Sales Order again, and complete sales cycle by creating Delivery Note, Sales Invoice and payment entry of Customer.
Don't delay in showing output from the system. For me, it's a
Print Format
of Sales Order (with their Letter Head of course) and profitability report. Explanation on obvious features bores them so avoid it.
Wow Effect
When prospect is just exhausted with yet another round of ERP demo, it's time to bring the momentum back. For me, the customization tools of ERPNext work as an ace.
Possibilities of customization opens up endless possibilities in system. Requirement for which you didn't have an answers earlier, all of them are answered by this. Show them magic by setting some fields flying around (drag and drop), make visible fields hidden and vice versa. Show them planning feature in calendar, so that they won't have to cancel that date with their spouse in the future!
Don't try to close
So after non-stop talking of a hour or so, all you need is prospect to convert into customer, and payment to follow. But wait the condition of the user would be of a person who had to swallow the 10th slice of a medium sized pizza. It is too much information to digest. User is overwhelmed, or probably lost as from where to start. Well, don't blame me. I would have happily stopped, if asked.
Give your prospect a breather to play around the account for a few days, and offer email/chat support while evaluation continues. Opting for ERP is not just a deal after all, it's more like a marriage. You want to be 100% sure before committing to it. Understanding each other is a process that takes time. It's allowing your prospect to nurture and evolve into something more than just a customer, a partner.
---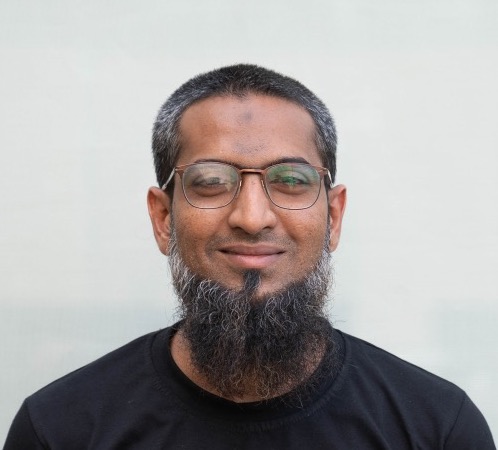 Umair is Frappe's co-founder, VP - Partnerships, and mentor for Frappe School team.