Frappe Premier League 2022
Take a peek at the highlights from the football game at Frappe to see who won and what team bonding looks like.
---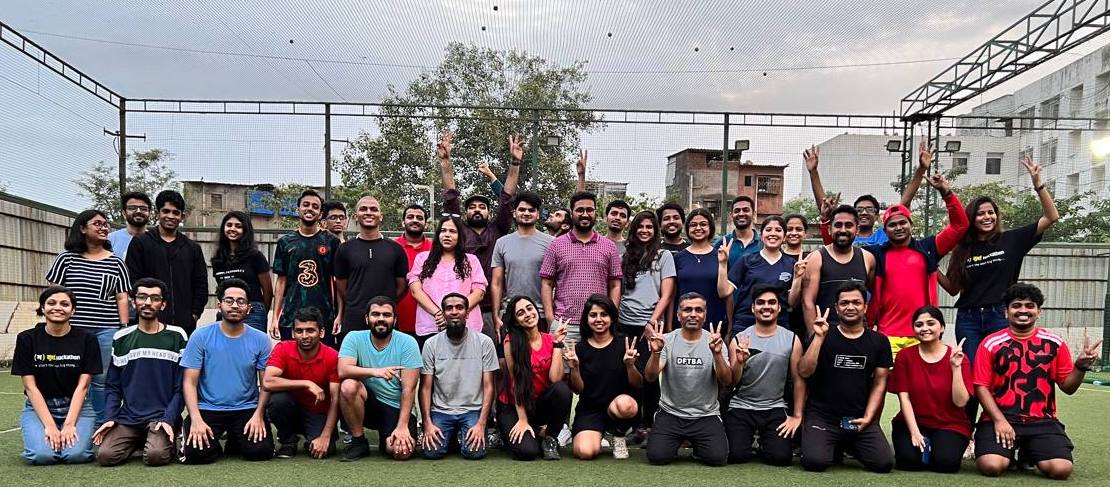 "If it doesn't challenge you, it won't change you."
This phrase perfectly encapsulates our current situation at Frappe. We just finished the football season, and it was an incredible experience. The last sporting event took place in 2020, and it was a cricket competition. Too many of our teammates were rooting for football in 2022. Sheldon held a poll for cricket and football, and people were encouraged to vote. Cricket received 48 percent of the vote, while football received 52 percent. This match was planned to take place offsite, but we had to postpone it owing to a time constraint.
Sheldon chose the day for the competition after receiving the final count for the match. He looked for a nearby open football turf and booked it. He chose the teams at random and stated the game's regulations.
Because so many of our teammates had traveled from distant cities, it was another opportunity for us to get to know one another. We were finally aware of Ganga's existence. Elthiya was attending her first team meeting.
Frappe is a remote-working company, and we all get together for offsites. It undoubtedly helps. However, at Frappe, we work with cross-functional teams daily and solve challenging problems. One of the reasons to play this game was to get everyone under one roof and know each other at a personal level in a different environment. We divided the teammates into various squads for football. During the match, we had a better understanding of one another's strengths, faults, and flaws as a result of this.
The Frappe premier league featured four teams and was a two-day event. Team grey - Maverick, team blue - Blazing Blues, team red - Phantoms, and team black - Goal Diggers were the names of the teams.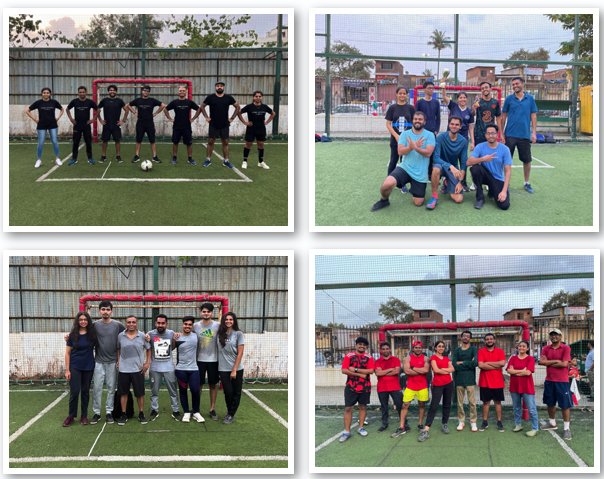 Some of our colleagues showed different facets of their personalities during the matches. Faris, who is usually reticent, was all fire, stopping players in the middle of the game and encouraging them to switch positions and strategize. Vipul came in as a surprise package and he emerged as the apparent winner. Scoring more than 15 goals and establishing himself as one of the season's greatest performers. His dribbling prowess outstripped other teammates. He has been a national level football player, post the game this was a piece of news for us.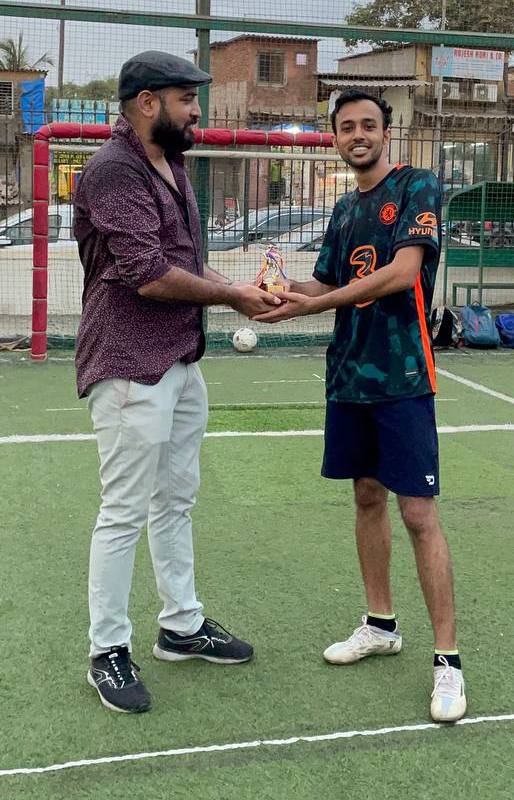 Prakash ji was another vivacious participant on the field, heading the ball with aplomb! He was named goalie of the season after saving more than eight goals.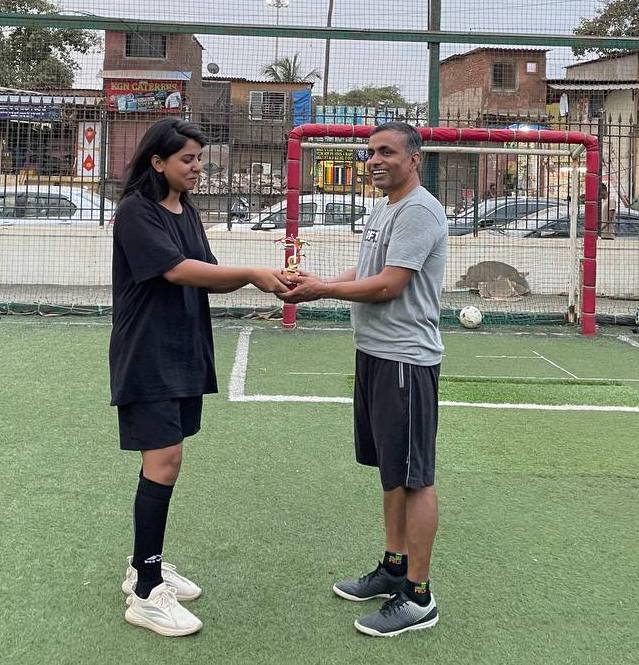 The Blazing Blue team persevered in the difficult game. Reema received the hit and was hit by the ball multiple times while attempting to make or save the goal, but she persisted and fought hard. This team faced up against the Mavericks (team grey) and scored three goals. The Mavericks could be able to score one goal. Mayank chipped in with a goal as well.
Congratulations to the winning team, Blazing Blue! :)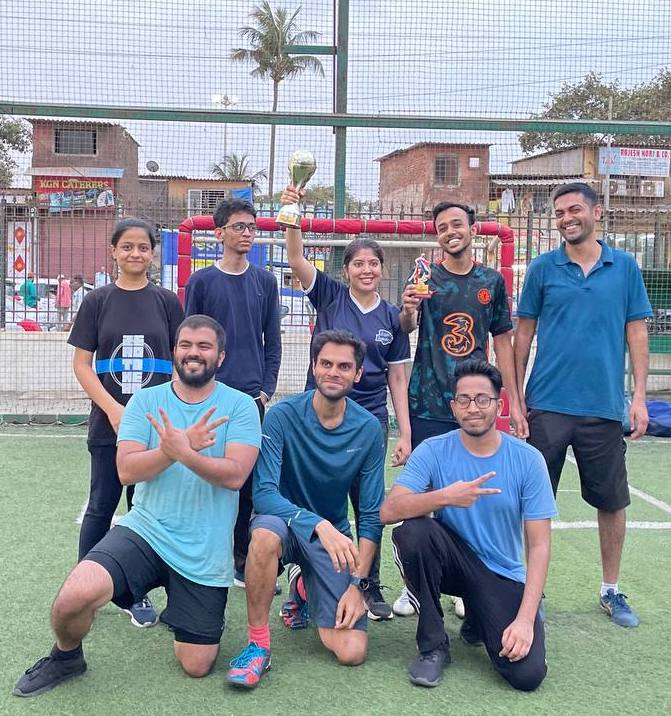 The tournament was a lot of fun. This was an excellent opportunity to get to know one another. I observed them having fight, they cheered, and played on the field not only to win but also to have fun and enjoy.
Last week, we had more teammates join us for the game from other cities. Right the next day after the tournament, we carried on with the open day. Because we had a large number of teams present, this open day was one of the most stressful and exciting ones. Knowing what other teams are working on makes it easier for everyone to collaborate and stay on the same page. It was a celebration on a large scale.
---