Changing Gears
Probably 5-10% of whatever new code / features I have written in the last year have been released. That is pretty unimpessive. N
---
Probably 5-10% of whatever new code / features I have written in the last year have been released. That is pretty unimpessive. Not only is it bad productivity, but also does not help customers who have been waiting for these featuers for a long time.
Last week we finally nailed the reason.
ERPNext is too big and critical for major rewrites
That is true. There are so many features that need to be tested and fixed before we make any change. Old data has to be scrubbed, user customizations need to be taken care of. At this point, ERPNext is being customized in crazy number of ways and there is no way we can fix something without breaking something else.
So what is the solution?
Everyday Release
From this week onwards, I have moved my role from the creator and architect to customer support engineer. Now I make sure that whatever I code, gets shipped the very same day or the next day. This will drastically reduce my scope of changes, but it will make sure I am very productive.
Since I am usually at the beginning of feature development, (face in palms) testing is not my strength. But now since I can potentially create havoc in the product, I have to be a lot more mindful. For starts, I now sit next to Umair, so I can overhear - oversee all the support issues first hand.
Zero Tickets
The first result is that on Monday we had 29 Open Tickets. On Wednesday, before close, we were zero (yahoo!).
We have also created a new link in the footer, for those who may not have noticed called "Latest Updates" that will tell you what has been changed.
So expect frequent changes. And let us know asap if something you like is not there and we will try and get it done soon.
Priorities
Priorities are things that are outright bad in ERPNext - poor usability, features not working as advertised, annoying stuff.
Next is "onboarding" - whatever is required to make implementation of ERPNext a happy and delightful (ok passable) experience. Right now implementing ERPNext is a test of your will and character. We hope to make it a lot more civil. Our target is that any new user should be able to implement without using a single swear word.
After that is new features - Languages, Cost of Goods sold and the works. Thankfully Nabin and Anand will now take my postion as developers of new features.
The Punch
Till today, ERPNext was nice (as in, the nice guy that finished last), but now we will bring in the punch, a.k.a. the killer focus, a.k.a. the attention to detail that separates good products from bad. We know we had it, but we just did not know how to make it happen operationally.
The new Everyday Release (TM) will hopefully do it for us!
---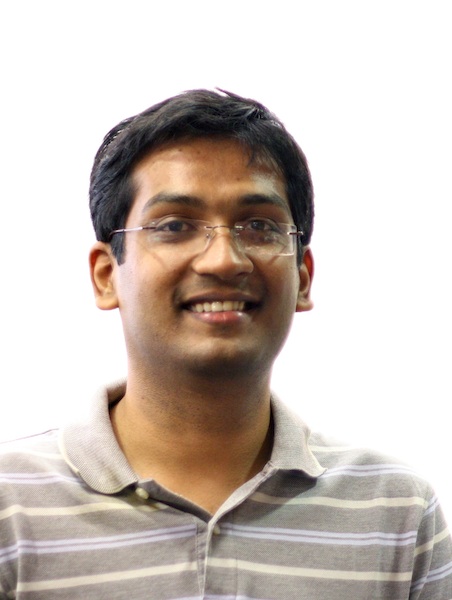 Rushabh is a software developer and founder of ERPNext. He usually writes about the startup experience, open source and the technologies he is working on.