Becoming A Startup Again
Putting everything back on the table after grinding it out for seven years.
---
It took us seven years to reach profitability.
Seven long, grinding years. And now we are ready to put it all back on the table with the new ERPNext Free Plan.
While our product is already Free for those who wanted to run it on their own, putting Free on the cloud is something we had been itching to do for a long time.
Finally on the 1st of April, we decided it is time to put the wheels into motion.
---
My understanding of Free grew when I read Chris Anderson's book (which is a mandatory read for all new team members). This is compounded with years of reading posts on HackerNews about companies bred in the Silicon Valley and going on to dominate the internet. In my heart I was always drawn towards this strategy.
ERPs are a different domain altogether. ERPs are not about simplifying the use case and failing fast. ERPs are what companies use to manage their business and hence they are critical to the success of any enterprise. Enterprises are already taking their own business risk, so adding the risk of a new ERP on top of that is not exactly on the cards.
Conventional logic tells us that Free would never work for an ERP. This is also a reason why ERPs are not used by majority of businesses across the world. They are terribly expensive. Doing FREE with a mature ERP system is something that is not known in this industry and decided that this is our best chance to disrupt.
---
We knew that as soon as we moved towards free, there would be a lot of interest. We knew that organically, even without sending out a newsletter, we would get a lot of signups.
We wanted to make sure that we had a product that we believed would live up to the expectations. Over the last few months, we have invested a lot in our design and quality and we are ready to give it all away.
Now that the money is on the table, our alertness has gone up many folds. We are already gaining insights we would have never thought of and our priorities are going upside down.
We hope that this will finally make good quality ERP systems accessible to entrepreneurs across the world.
Try ERPNext for Free at ERPNext.com
---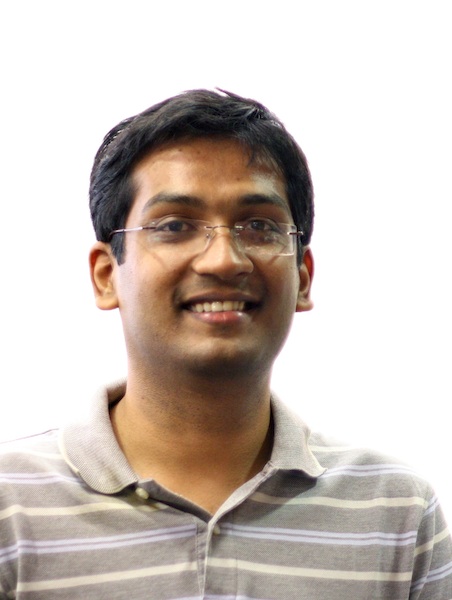 Rushabh is a software developer and founder of ERPNext. He usually writes about the startup experience, open source and the technologies he is working on.