Shridhar Patil Talks Cricket and Coding
The two loves of his life don't have much in common—it was love at first sight with one and enemies-to-lovers with the other—but he loves them all the same.
---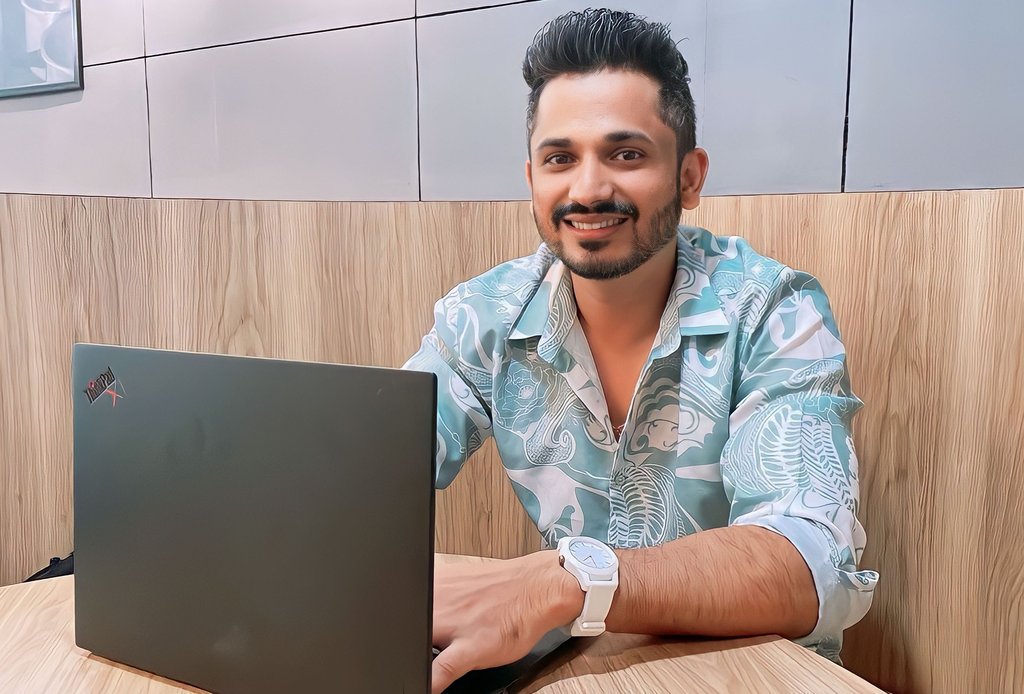 The trouble with talking to truly humble people is that you can never get a clear picture of who they are, at least not based solely on what they say. Are they unexceptional or do they just not like to celebrate their wins? You can never tell. But every once in a while, you luck out and touch on the one topic, or possibly two, that they're proud of. For Shridhar Patil, that's sports.
Shridhar grew up in the idyllic village of Shinoli in Maharashtra. Their house was surrounded by sprawling fields where young Shridhar and his sister loved to play. Play featured very heavily in Shridhar's life. Clipboards moonlighted as cricket bats. School days started at 8:30 with an hour and a half of cricket before class. Lunch was quickly gobbled down during recess so the entirety of their lunch break could be devoted to cricket. By the seventh grade, Shridhar and his friends were defeating children three years their senior to emerge as the interclass cricket tournament champions.
Cricket wasn't the only sport in Shridhar's life though. The subsequent year saw him represent his district for handball as well as 4×100m relays. In college, he added basketball to his repertoire and won the Best Sportsman award. "I think the credit for all that goes mostly to my mother, she's my biggest cheerleader. She was a state-level Kho-Kho player in her youth, but her family wouldn't let her pursue her dreams. But she was always there to support mine."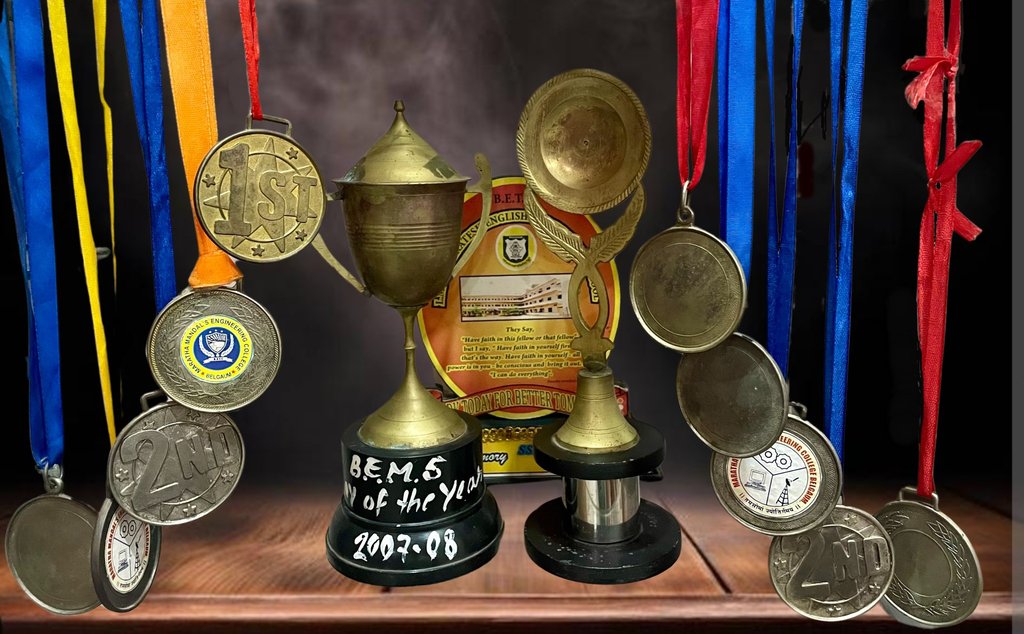 Life moved in a different direction for Shridhar when, much like the rest of the country, he decided to pursue engineering after school. Shridhar had grown up surrounded by the machines in his father's rice mill where he used to help out after school. The machines fascinated him enough to want to pursue a career in engineering despite suffering the odd accident of the finger-stuck-in-a-pulley variety. "I couldn't use two of my fingers for quite a while towards the end of high school. But I adapted and to this day, I only use two fingers to write." It was perhaps this that motivated his parents to talk him into switching from mechanical engineering to computer science, despite the former being all the rage back then. "I remember the mechanical engineering class had over 300 students whereas mine only had about 30."
Four years of engineering whooshed past with not much to show for—save for his basketball trophies—before he landed in Bangalore for his first job. "I was one of only two developers at this now defunct startup called Alpha Sports which tried to connect athletes with coaches. I came in with high hopes but I could see myself stagnating, so I left that job for another at Oodio where I faced the same fate in just a few months. I left that job and started applying to job listings on HasJobs, which was when I came across this company called Zerodha. This was back in 2017 and I didn't know much about it, but when I looked it up, I found the cutest employee called Zero, so I applied for a job there. The application process involved building an app that fetched data continuously, stored it in cache and updated the UI accordingly. I didn't think I'd get a callback, let alone a job offer—I was an average student from an average college that had worked average jobs—but I guess I must have done something right. "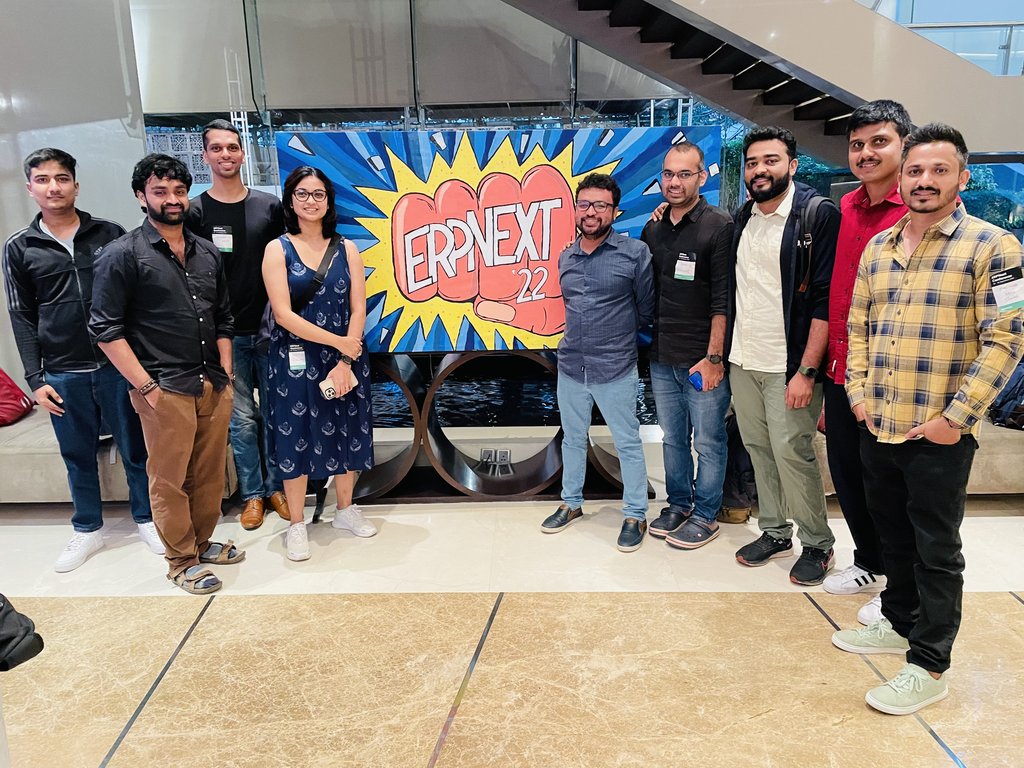 With the Zerodha team at the ERPNext conference held last year
There are those that love their job and those that tolerate it, and at the time of joining, Shridhar belonged to the latter group. At Zerodha, Shridhar had to work on the Frappe Framework which had very little documentation at the time. "If I was ever stuck, I'd have to do a deep dive into the framework's codebase to figure out what was going on. And every once in a while, on these deep dives, I'd find small things I could fix, minor features I could add. So I'd push those changes. And before I knew it, I was going out of my way to contribute. A friend of mine had told me that contributing to open source could make me a better coder, because you get to see good code and you had to adhere to contribution guidelines, thereby setting new standards for yourself, but I had no idea where to start. But once I started, I couldn't stop.
It also had to do a lot with where I worked. At Zerodha, if you wanted to spend some time working on an open source project instead of your work, you're free to do so. That's just part of the philosophy here. We get so much from other people's contributions to open source, so why not give back? I remember when I'd completed my first open source project, Kailash bought a cake to celebrate. It's one of my happiest memories at Zerodha."
Shridhar now divides his time between working on Zerodha's CRM and contributing to open source projects, most of which are for non-profits. These include Frappe Whatsapp, which allows you to send Whatsapp messages from Frappe apps, and Frappe TinyMCE, which allows you to replace Frappe's default Quill text editor with tinyMCE.
Shridhar credits Zerodha's work culture and his love for open source with turning him from someone who had to switch jobs every 8-9 months, to someone who's spent over 5 years at the same company. "I love that I get to work at a place where giving back to society is valued so much. I've been actively contributing to several NGOs in the last couple of years and I mostly got to know of them through our CTO, Kailash." Shridhar has built volunteer management systems for Robin Hood Army, which is a volunteer-based NGO that brings food and supplies to low-income households, and Volunteer for India, which enables Indians to volunteer for social betterment. The latter is an open source project which can be used by any non-profit in search of a volunteer management system.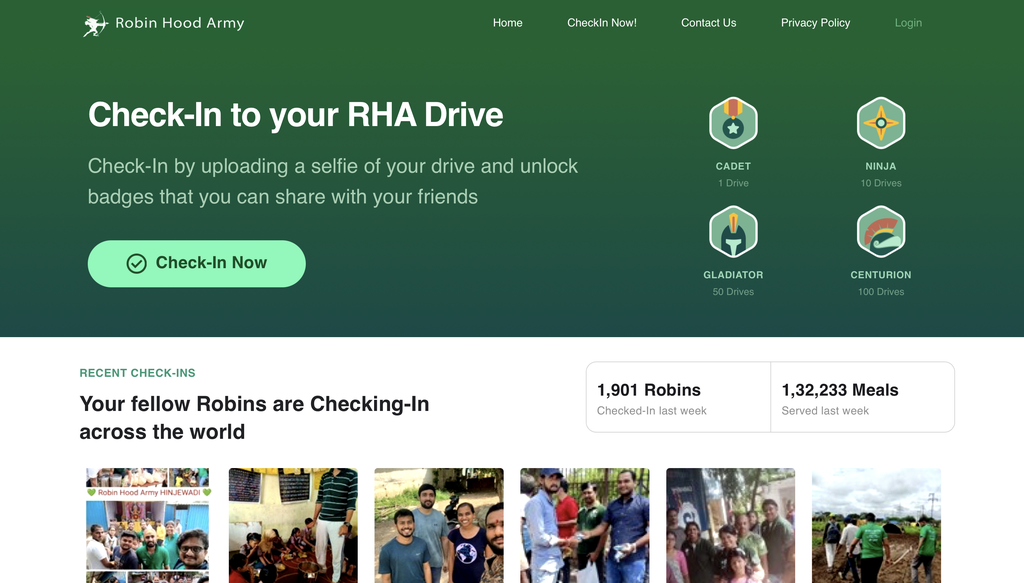 Robin Hood Army's volunteer management system.
Cricket no longer features heavily in his life, but Shridhar likes to look on that with more optimism than most of us can muster. "It taught me so much about discipline and determination. I remember watching Virat Kohli go right back to practice ten minutes after the end of the day's play during the 4th India-Australia test. That's the sort of dedication you need to become the best at anything. Talent alone can only take you so far. I don't know if I would have learnt that lesson so early if not for cricket."
---