---
There have been a few members in the community who have been asking about the roadmap of ERPNext. This is a pretty legit question and unfortunately, there has never had an explicit roadmap. We like to keep things light so that we can "catch inspiration when it comes, because it won't come again". But as the community grows, it makes sense to identify a broad roadmap. So here it goes:

1. Make existing things better
Existing features need to be a lot better. Everytime we answer a support issue or question on the forum, we are reminded how awful certain features are. They need to be better. The core team has been working on this consistently over the last few months and this will continue to be the focus.

2. Ease of onboarding
ERPNext already has a lot of inbound interest. Currently there are 40 new sign-ups every day. But a very few of these come back on the second day, even fewer come back the third day. So a big challenge is, how to keep bringing users back to ERPNext after they sign up. This seems to be a particularly hard problem and no ERP has solved this. Over the last few months, videos have helped, but the first-experience needs to be even better.

3. Enhance community participation
Some community members have started answering questions on the forum. More of this needs to happen, because we don't want to go the Odoo way. The gap between the core team and the community widens if the core team feels that the community is only getting things, but not giving back. Similarly the community feels the same if the core team is not sharing enough. The primary responsibility lies with the core theam. The core team must make better documentation, and be responsive on the forum. In this direction, work on documentation has already started. Once we build documentation for few core apps, we will open up the app store for more community apps that meet certain quality standards.

4. More integrations
ERPNext already has a lot of integrations. There are social logins, dropbox backups, mandrill email status and we are soon going to build connectors to various shopping cart interfaces like shopify. So look out for more integrations

5. More domains
Work on the ERP for schools is going on well, should be released pretty soon. This will be a benchmark to build apps for more domains. Why? Firstly, as more domains are built, more pre-configurations will be available and hence improve user experience. Second, because we can. There is Frappe and there is no reason it should be under-used.

6. Country based localizations
Translations have reached a certain level of maturity thanks to community participation. There needs to be more opportunities for community members to help localize ERPNext with default chart of accounts, tax accounts, reports etc that are needed for different regions. Again its upto the core team to build the tools to enable these contributions.

7. Mobile workflows
The next 10 million enterprises will use smart software on the mobile, and ERPNext needs to be even more mobile friendly and more workflows need to be designed for small screens.

This were just some broad pointers. Look forward to your feedback and suggestions.



---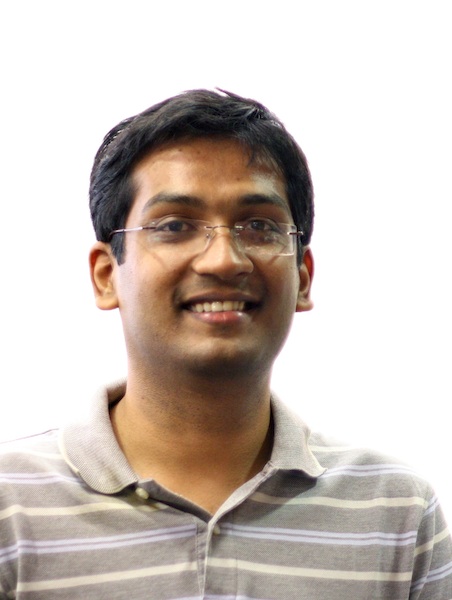 Rushabh is a software developer and founder of ERPNext. He usually writes about the startup experience, open source and the technologies he is working on.