Learnings from the ERPNext Conference 2015
Thoughts on a memorable trip. An exploration new ideas, culture, philosophy and principles at the ERPNext Conference
---
Working as a project manager at SELCO Solar Light Pvt Ltd I have lot of information to manage. Leads, contacts, sales orders, material requests, installation status, payments pending, receipt raised etc. But just like any other Indian SME Tally is all that we have and only other thing I have is a dairy!
It was very difficult to find the right information quickly and the number of calls I had to make at odd times drove me crazy. I was thoroughly frustrated and couldn't take it anymore. As a computer science graduate and two years of SAP experience at Deloitte Consulting it was time to take things in my own hands :) .
I started searching for a suitable tool and thus began a series of meetings, calls etc. There is SAP B1, Sage, Ramco, ODOO, OpenBravo, Salesforce and 100 other options. But ERPNext definitely stood out from the first and I was happy to learn about ERPNext Conference.
I flew from Bangalore to Mumbai one day before the Conference and met the team behind ERPNext. Spent almost an entire day in their office.You should meet them to understand how humble these guys are! It was nice to meet few other people who were already using ERPNext.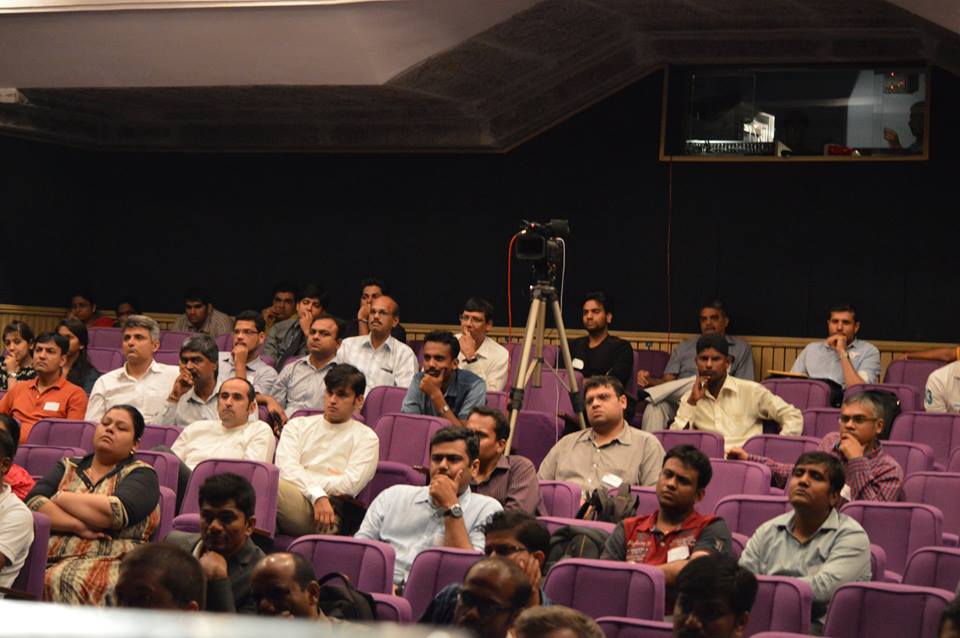 Next day I reached the conference hall which reflected the culture of ERPNext team: simple, unassuming yet serving the purpose perfectly.
Rushabh gave an intro and announced the plan of ERPNext foundation. As a social enterprise even we at SELCO have SELCO Foundation and I think that's the right way forward.
Jordan Hubbard gave an amazing talk on how to monetize open source and shared his journey with FreeBSD. I have used Calibre ebook management software myself and I was pleasantly surprised to hear that it's an Indian behind it! It was nice to hear Dr. Kovid Goyal. Then Sukh Dugal gave a talk on design. He spoke slowly and passionately, I liked his presentation a lot. Then each of the team members gave a brief talk on new features, customer stories, framework etc.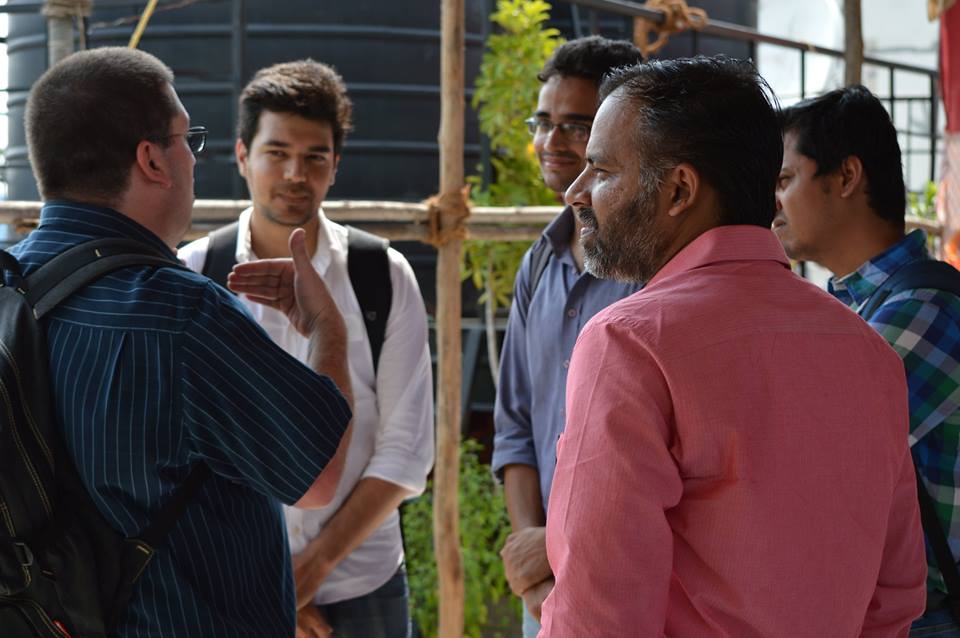 Lunch was good and Pav bhaji made sure my first visit to Mumbai wasn't incomplete. I had a chance meet and discuss personally with Jordan hubbard. Also I met Sukh Dugal and appreciated the work they are doing. I had lots of conversations with like minded people.
In the end we had free flow discussion and many questions were answered by other members. I had couple of questions about how to convince our auditors about switching to ERPNext and I was happy learn how others had tackled this challenge.
After the conference I met many other users, developers,chartered accountants and partners.
It's easy to teach someone, it's easy to motivate someone. What's difficult is to inspire someone. And I can surely say I have been inspired by ERPNext! I am back to coding after two and half years and I want reap benefits and contribute back to this community.
All in all it was a memorable trip. New ideas, culture, philosophy and principles permeated the entire conference and I soaked as much as I could. I am looking forward to exciting days ahead!
---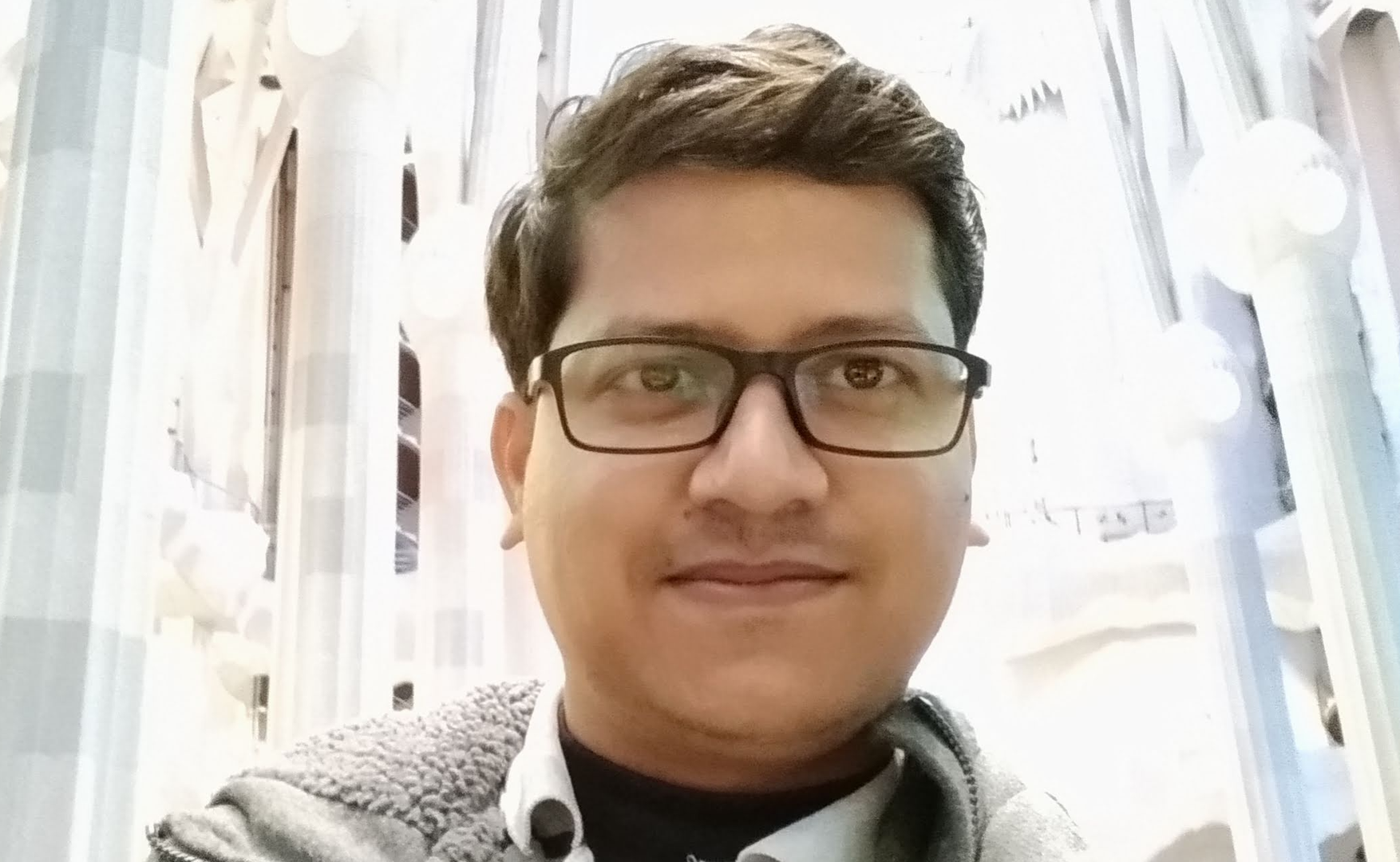 Basawaraj is a Lead Consultant at Frappe Technologies Pvt Ltd.