Know Your Customers Well
This is review of book What the Customer Wants You to Know, written by Mr. Ram Charan.
---
It was just another day in the office, while rain was pouring heavily in Mumbai. And continuous quirky sound from our ceiling does worst possible to our programmers. Our programmers were "distracted" with that sound. Some living being had trespassed into our office! With spying mode activated, in no time, all of us were junior Hercule Poirot, without moustaches, searching for clue to understand and locate the intruder. Initial clues found above washroom suggested that its a RAT. Rushabh started browsing through our library section. And his heart broke to see his favourite companion (books) under thick surface of dust.
And here comes a new personality grooming exercise for rest of us. One book read in a month with "quality" book review as a blog.
Book: What the Customer Wants You to Know
Author: Ram Charan
This book teaches us that selling in not just an activity of defining 4P's and going after customers pitching your standard solution. Sales is about being one step ahead in understanding your customer's need and define your offerings accordingly.
Generally company's showcase their credentials like long existence in industry and expertise when promoting their offerings. But customer will never show interest in your product just because you are into business since 19##. Or you have expertise in certain technology and can provide end-to-end solution. Or because your solution is most affordable in the world. They will only consider your offering if it helps them grow. The term coined in this booked for designing product around customer's value proposition is Value Creation Sales (VCS).
The VCS selling approach is not just limited to sales department. It's an enterprise wide approach which should be embedded in companies' culture. Before company defines its offering, they should ask if this solution will be answer to customer's growth requirement and other functional areas.
To be able to answer this, you must know your customer's business well. The methodology called VAP (Value Account Plan) is a systematic approach to understand customer's business and define the value proposition accordingly. The VAP becomes a resource to customize your solution for best fit of customers needs and prepare your pitch around it. VAP is a comprehensive process which requires training session to sales people and continuous monitoring by senior management to ensure sustainability.
The question related to customer's growth cannot be answered, unless you take into consideration your customer's customer as well. Just like your offering is designed around customers needs, your customers also strive to satisfy their customers. To be able to solve your customer's requirement, learning about your customer's customer becomes inevitable. For instance, ERPNext is not a just a solution for company to manage their sales, inventory, accounting needs. It's a tool for an SME to serve their customers better. To address this, we have Website module using which our customers can list their products and create digital footprint on World Wide Web. Also, tracing leads effectively is very important for growing business. ERPNext provide features like auto creation of Lead and Support Tickets and enable them to responds to customer / prospect faster than ever.
It's not just about customer's customer. VCS approach also demands company to consider customer's competitor. Competitor is the party your customer is concerned most, after their customer. What is their approach in product design? How they answer scalability needs? How do they discover cutting edge technology? Your pitch must also cover feature to convince customer that your offering is not just for answering operations related activities. It will help them stay ahead of competition.
This new customer centric sales approach brings back fun into sales which lost its charm due traditional sales approach like cold pitching and price war. Selling is about sales people communicating their learning from customers to product development team. Selling is like a chain reaction. If ultimate consumer is satisfied, all the parties in chain realize its returns.
---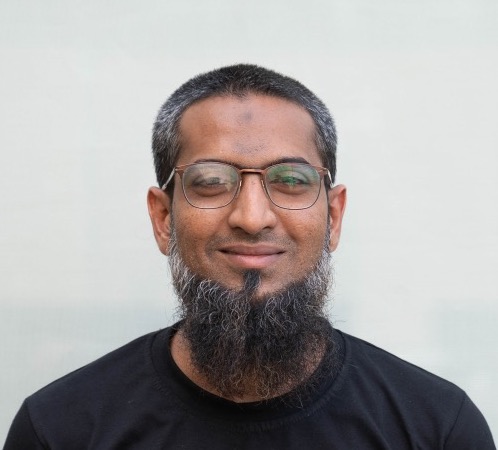 Umair is Frappe's co-founder, VP - Partnerships, and mentor for Frappe School team.