Why You Should Attend the ERPNext Conference
Reasons to attend the best open source conference in India
---
In year 2000, Apple was lagging far behind Microsoft's Windows Operating System and it seemed there would be no way it could catch up. In a brilliant and desperate move, Apple decided to build its next generation operating system using the best open source technology available at the time.
Steve Jobs hired Jordan Hubbard, the co-creator of FreeBSD,
a popular Unix distribution and a well known open source hacker to help build the best and the most secure operating system based on open source software. At this ERPNext conference, hear from Jordan how open source helped a company like Apple to build and commercialize some of the best technology we can use today.
Open source is the technology success story that few people talk about. Today the most trailblazing technology companies are not only dependent on open source, but are active contributors to it. Companies love to
showcase their open source contributions
not only to attract the best talent but also to build infrastructure components in a collaborative manner. And that is not all. Using open source allows companies to dive deep into their technology stack and integrate their processes to a level that is not possible with proprietary tools. And we have not even talked about the cost savings.
Along with Jordan Hubbard, you will hear from one of the most popular open source projects run out of India. Kovid Goyal was a graduate student in the US when he built an e-book converter for his use which he called Calibre. Kovid is now based in India and works full time on this project.
Today Cailbre is actively used by 3 million users across 200 countries
. Get to hear about this amazing journey from the author of Calibre and his views on how open source is helping millions of people use e-books without being tied to proprietary platforms.
By coming to the ERPNext Conference, you will learn how open source can transform your organization. If you ever had questions that you wanted answered, this is the event to come to. These are some of the questions you will get answers to
How using Open Source will benefit my organization
How are Open Source projects sustained
Is Open Source software well designed.

Can I get professional quality support for Open Source?
Is is safe to use Open Source?
Are Open Source enterprise tools mature?
What is cost of using open source?
Apart from this, there will be talks by ERPNext users and developers that will help you:
Evaluate how ERPNext can benefit my organization
Learn about the features of ERPNext
Learn why ERPNext is one of the best designed enterprise applications available.

Learn from other users of ERPNext

Evaluate the state of the ERPNext project
Learn how ERPNext can be extended and customized
What is the process of implementing ERPNext

So if you are using Tally, Quickbooks, Sage, Microsoft Dynamics, Oracle, SAP (god forbid), you are really paying too much and getting too little from your current enterprise software.
Seating is limited, and registration is required (and will include lunch). So register your seat today.
---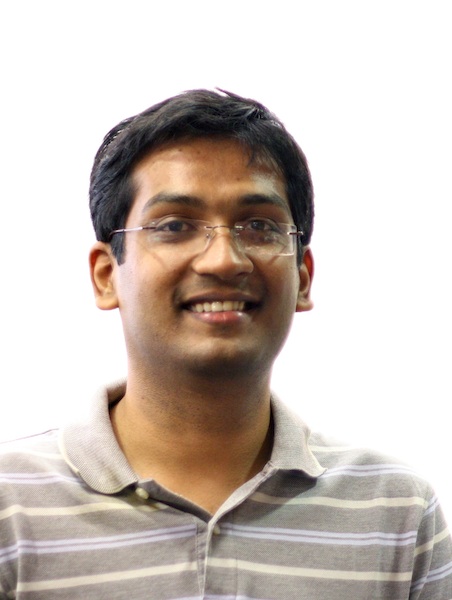 Rushabh is a software developer and founder of ERPNext. He usually writes about the startup experience, open source and the technologies he is working on.