Why you should attend ERPNext Conference 2019
ERPNext Conference (October 17–18) is the Ground Zero for Business Applications going Open Source.
---
ERPNext Conference (October 17–18) is the Ground Zero for Business Applications going Open Source. Learn why you cannot afford to miss it.

If you think Enterprise Software is safe from the ravages of Open Source, here is a sampling of news from the past few months:
October 2018: Microsoft Acquires Open Source Platform GitHub for $7.5 Billion
October 2018: Open Source Search Platform Elastic goes IPO at a valuation of $2.4 Billion
Jan 2019: Open Source Producer of Apache Kafka raises funding of $125M
June 2019: Open Source Slack Alternative Mattermost raises $50M funding.
July 2019: Linux Distribution and Open Source Publisher RedHat is acquired for $34 Billion
Open Source is Coming
Infrastructure components have all become open source and most of the big IT vendors including Microsoft, Oracle, Amazon and Google are betting on Cloud to capture the next wave of investment.
But what kind of software will run on the cloud? Open Source
One by one, Operating Systems, Web Servers and Frameworks, Databases have all become open source, the next layer of this wave will be Business Applications.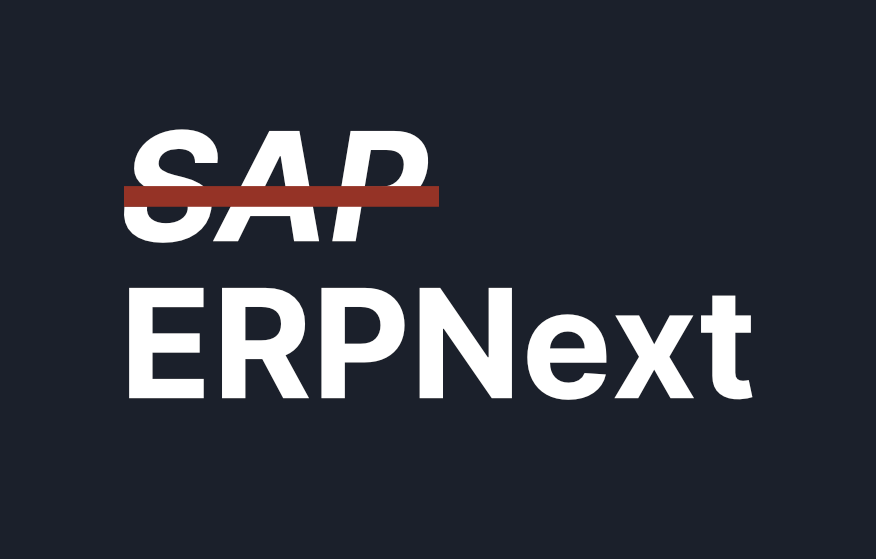 Ground Zero
ERPNext is at the Ground Zero of this move towards Enterprise Open Source. Over the past couple of years we have seen a growing interest in mid sized companies ditching SAP and Oracle and deploying ERPNext instead. While it started as an experiment, two years down the line they are convinced, and now ready to share it with the world.
Two of the largest ERPNext deployments are getting stronger. In this year's ERPNext Conference you will hear from these enterprises. Kailash Nadh, CTO of Zerodha and Nikhil Sharma, VP Technology at Elastic Run will be sharing their experience of how Enterprise Open Source has helped their organizations leap forward, and their vision of how they see the broader industry adopting Open Source more confidently in the future.
The ecosystem perspective will be shared by long time community member Antonius Tara from Nusantara who was one of the first international participants of the ERPNext Conference (in 2014). He has seen ERPNext grow over the last six years and will share what he feels the future holds for the ecosystem. Apart from enterprises, large scale charities and non-profits are actively deploying ERPNext. One of the recent large scale deployments (with POS) was done by the Gayatri Pariwar and we will be hearing from their IT head, Prashant Soni on their ERPNext.
Can ERPNext Scale?
When we talk of ERPNext and Enterprises, one of the common concerns is can ERPNext scale? Enterprises have very large volumes of data, and these days through integrations and devices, they are collecting more and more of it. ERPNext uses MariaDB (MySQL) database as its primary data store and it is used in production deployments all over the world for very large scale data sets including Wikipedia, Facebook and Uber.
At the ERPNext Conference we will be unveiling a new cloud friendly deployment system called Backbone that can be used to deploy ERPNext on a service oriented architecture (SOA), where each of the separate services that are needed to run ERPNext can separated and scaled dynamically.
Unlocking Value
As we enter a new era of slowing global growth, the next wave of growth will be driven by efficiency and productivity. Enterprise Open Source projects like ERPNext will help companies reduce the insane amount of license fees paid to companies like SAP (more than $20 billion a year for SAP alone!) and allow these companies to control their deployments in a much more scalable, dynamic and integrated fashion.
The transformation of the enterprise to Open Source also represents a multi-billion, multi-year opportunity to the ecosystem to participate in the value creation that will happen with Open Source.
Join the Tribe
While enterprises are worth millions of dollars and they have their own goals and rewards, the world of Open Source is also driven by a spirit of community. Contributors, experts and evangelists are at the heart of any open source system.
After the struggle of the initial years, we can see the ERPNext Community move from a resource starved community to a resource rich community. The Conference is a place for the community to come together and share its views on how we can effectively deploy the resources of the community to take the ecosystem forward.
ERPNext Conference is also where the core maintainers and Frappe team will share their views on future developments and also share the preview of new features to come. After last year's success, this conference will also be accompanied by a Contribution Sprint (on October 15–16). Also for the first time we will be adding an exhibition space for the ecosystem to showcase their services and connect with potential customers. We look forward to another fantastic Conference. See you there!
The ERPNext Conference has a contributor sprint on October 15–16 and the main conference is on October 17–18.
Update: Checkout the talk recording here
---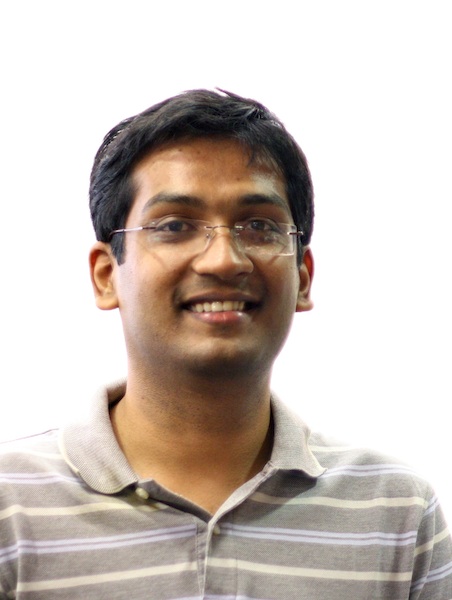 Rushabh is a software developer and founder of ERPNext. He usually writes about the startup experience, open source and the technologies he is working on.