Welcome Frappe
Ringing in a string of new changes after Version 5 and Frappe
---
Along with the release of Version 5, we are also undergoing a few structural changes in the organization, to make sure that all our energies remain aligned with the changes around us.
This is not the first time this has happened. In 2010, ERPNext was launched as a product (though the ERP was under development in 2006). In 2011, all other projects were stopped and the team size cut to focus on ERPNext. In 2012, annual pricing started and we also moved our office.
The first big change (other than the fact that the website now has a professional web font, Proxima Nova) is that we are now Frappe Technologies Private Limited.
Since inception, we have been Web Notes Technologies Pvt Ltd. There was no real reason for the name "Web Notes", other than the fact that it was started right after a failed venture with a similar name.Neither did we own a clean domain name, like webnotes.com.
Since the web framework was named as "Frappe", so it made sense to rename the company to Frappe too. The other competing name was ofcourse "ERPNext" as the company name, but we realized that all of us hope that the platform goes beyond ERP someday.
Never mind that ERP itself is a massive ecosystem. And most of our team members voted that "Frappe" was a lot cooler. We did not want the "Technologies" either, but Indian laws mandate we add such suffixes. (Great place to do business ain't it?).
Unfortunately this was not as simple as "File > Rename", so we created a lot of work for Prakash, who made sure the name was changed in all our accounts from Tax authorities to Telephone Companies, without any problem. We are now officially Frappe!
Ironically, a new office opened right across us that has a "Latte" in their name, and we were so disappointed that we are so.... what is the right word, bourgeoisie? Well, irony is what defines this generation anyway.
The other big change is of course that we distributed equity to some of the team members for their contributions to the product and company. This also marked our entry into the territory of black ink (No more losses!). Since our team culture is that everyone "owns" their work, it was a time that everyone "owned" a part of the business too. Even though the money is not great and there is no immediate possibility of someone landing in with truckloads of cash to help us expand, we are really excited to deepen the ownership.
The a few side thoughts on the ownership. Since ERPNext is an open source project, and we wish it remains truly in the sense of the word, it does not really make sense that we keep owning the project. Although the copyright is shared with all contributors, which is great incentive for someone to contribute, in the long run, we hope that the project is owned by a separate foundation.
Since we are overwhelmingly the main contributors and sponsors, it does not make sense at the moment. If the project grows to that scale where there will be many contributors and sponsors, this would be something we would be happy to give away.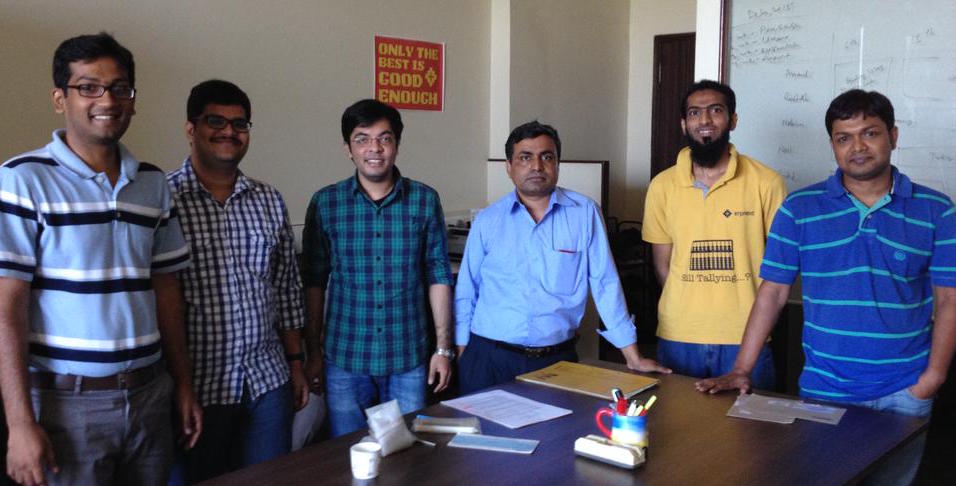 Image: Welcoming the new shareholders
---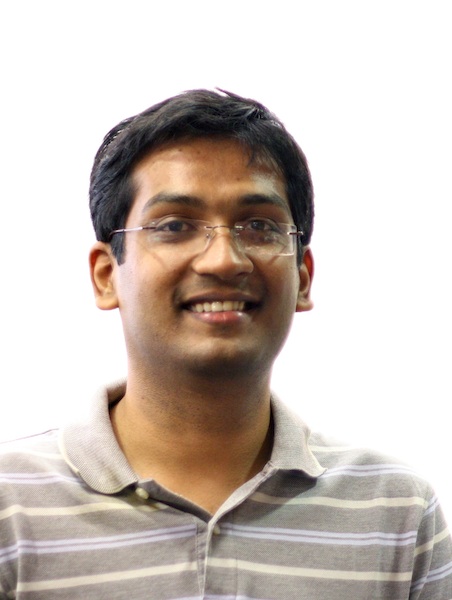 Rushabh is a software developer and founder of ERPNext. He usually writes about the startup experience, open source and the technologies he is working on.