ERPNext Version 7.2.0 Beta Release
Updates about ERPNext version 7.2.0 beta release and the testing process. And highlights of some of the key features of this version.
---
Today we are releasing beta version of v7.2.0 for ERPNext and Frappe. Though this version does not have too many new features, still in terms of release process, it differs from others. There are two major difference in this release process. This time, we are releasing a beta candidate before releasing to master branch. That will give a space to community, to test the new features and the changes. Secondly, for the first time, we are releasing any version on the committed date. This ensures that we are also getting matured, along with ERPNext :)
Thanks to our awesome community members, who pushed us for the beta release. There are many contributions from the community in this version as well.
Following are some of the features/fixes in this version.


Filters Dashboard
A dashboard with pre-defined filters in List / Report view, which is inspired by a DJ software. Thanks to Robert Schouten and Andrew Togniolo from Industrial Automation Group Pty Ltd for contributing the feature.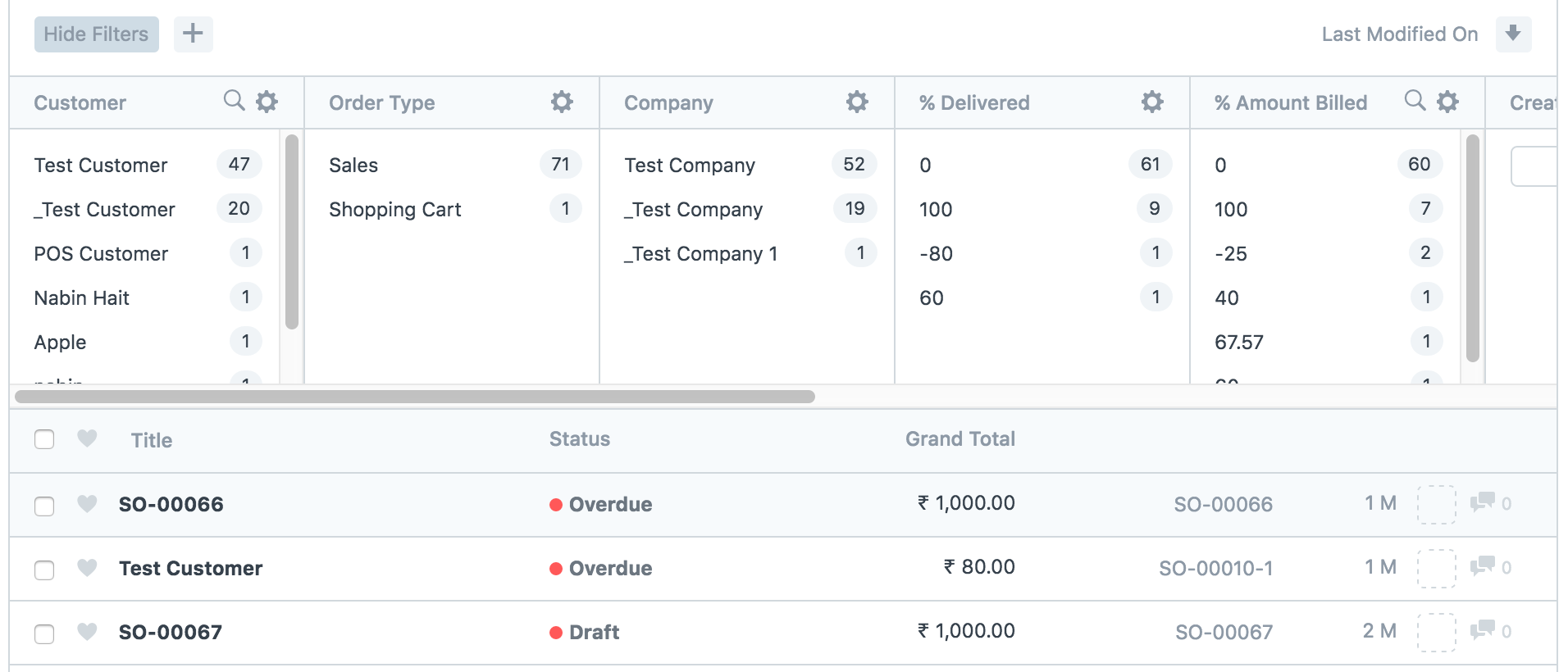 Checkboxes in Grid
Now, you can delete selected rows or map them from one document to another.

Training Module
Maintain the records of all the training events, their results and feedbacks.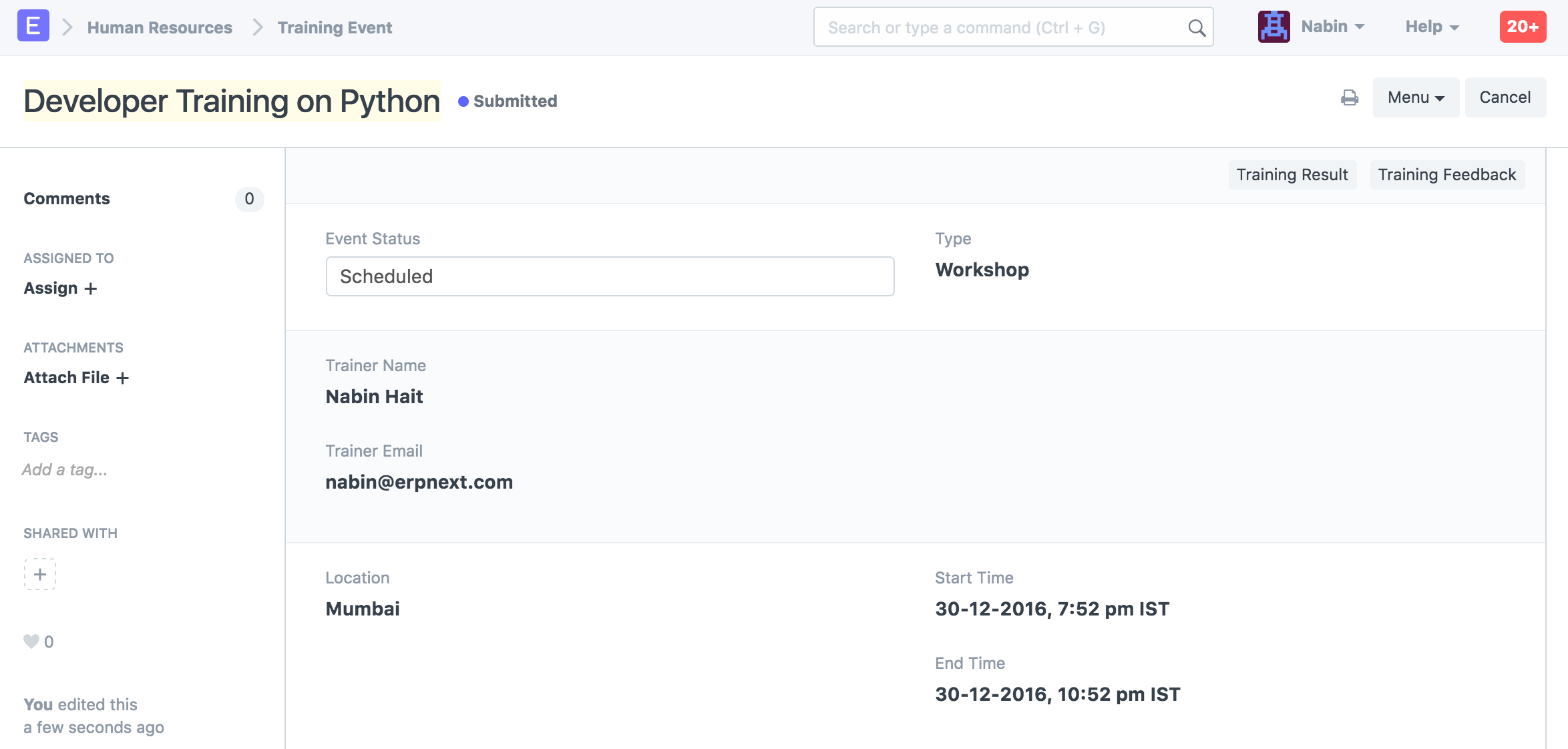 Budget against Project
Now you can create budget directly against a Project. Cost Center for each project is no longer required.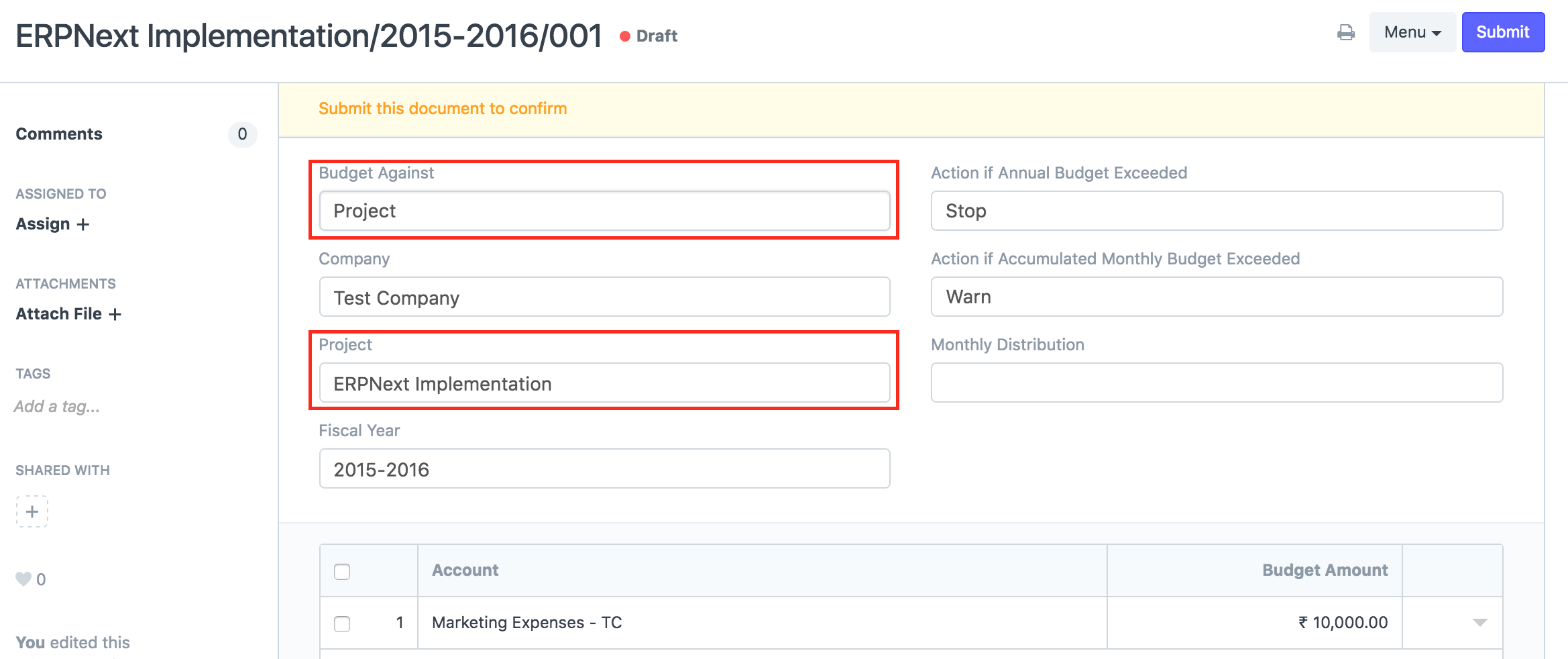 Daily Work Summary
Log the summary of daily works for all the employees via email.


Salary Processing Period
In the last version, we did a major upgrade in Payroll design and functionalities, like formula based salary, single Salary Structure for multiple employees, salary based on Timesheet etc. However, salaries could be processed on monthly basis only. In this version, you will be able to process salary based on bimonthly, fortnightly, weekly and even on daily basis.


Chart of Accounts
New chart of accounts template has been added for Canada, France, Germany (SKR04), Guatemala, Indonesia, Mexico, Nicaragua and Netherlands.
If you have multiple companies, now you can have Chart of Accounts for the new company created based on the existing company.
Schools Module
Added new documents like Instructor, Student Leave Application, Student Batch Name, Batch Creation Tool.
Some of the new Reports like Student Monthly Attendance Sheet, Absent Student Report, Student Batch-Wise Attendance.
Other Notable Updates / Fixes
Currency Exchange based on date
Provision to delete the offline records in POS
Quality Inspection before delivery
Fixed Item and Warehouse renaming / merging logic fixed
Apply Pricing Rule in Shopping Cart
Jinja template in Terms and Conditions
Show/Group tags based on category
Updated Font Awesome version to 4.x.x
OpenID Connect for Frappe
Threading based on message id in Email Queue
Orientation selection in PDF
Expand/Collapse All buttons in tree view reports
Please report your suggestions or bugs on the Github Issues and tag them as "v7.2.0-beta". That will help developers in fixing those bugs on highest priority.
---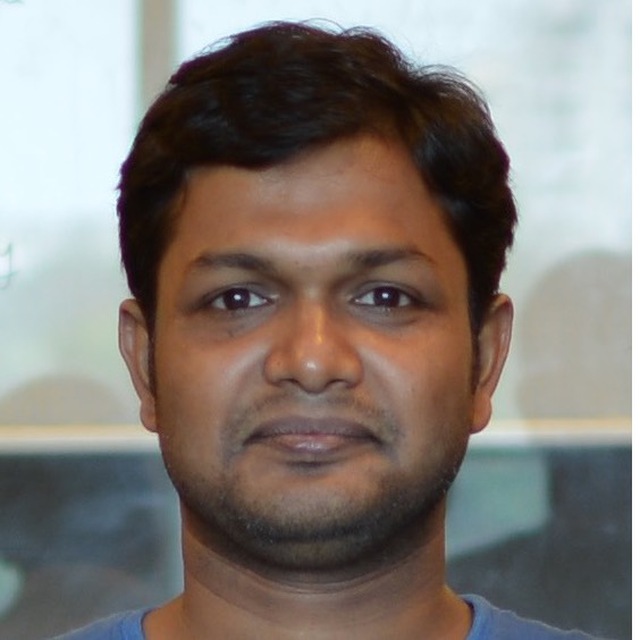 Nabin is a Software Developer at ERPNext and specializes in Accounting and Inventory.