ERPNext Version 7
ERPNext Version 7 is here
---
Major releases are always stressful and exciting times for the team and the community. Generally we avoid doing big releases, but whenever there is a change that requires the infrastructure to be upgraded or big change in data models, we have to start a big release.
The release usually starts simple. In this case, we moved from Celery to Python RQ. That change was triggered when we started working on our
new deployment platform "Central"
. With that one change, we opened a pandora's box. For the new deployment platform we wanted this to be a UI driven platform as we were scaling our cloud platform.
Once a big release is announced, then we tend to take the opportunity to pack as much as we can. People don't like their furniture being changed very often, so when you get a chance, you make the best of it.
The Biggest Problem
The biggest problem with ERPNext, at least according to me, is on-boarding new users better. A new user setting up ERPNext is usually not an accountant or a trained ERP specialist, but an entrepreneur. So our goal becomes to make the system as simple to an entrepreneur. That entrepreneur is a specialist in agriculture or solar power or furniture or T-shirts or 3D printers, not using ERP systems. With this goal in mind, we changed how our forms look and how to navigate around. We have tried extra hard to keep the users in "familiar zone" with navigation based around Customers, Supplier, Employees etc.
Community Feedback
The user community around ERPNext is both the paid subscribers and the vocal members on the forum. This time, we also
met a few users and had deep conversations about what they expect from the system
. This along with other feedback on the forums, we built a list of key features we planned to introduce in ERPNext. This includes Fixed Asset Depreciation, Payment Entry, Offline Point-of-sale, Timesheets, sub-warehouses etc.
Delays and Deadlines
During such releases, as soon as one project starts taking more time, a few more projects start in parallel. Then the bottleneck shifts to some other project. This is not such a bad thing in itself, but it tends to drag the process. Suddenly we wake up thinking that enough is enough. But in reality its not enough till the last day. Just a week before release we had the
brainwave
of merging the schools project in ERPNext and we did!
Pulling the Trigger
Finally someone needs to pull the trigger and since Anand (you will be sorely missed!) is leaving us this week, it became a hard deadline. So here it is, ERPNext Version 7, a product made of love and labour!
Release video presentation
As usual, will be happy to get feedback on how we can make it better with Version 8!
---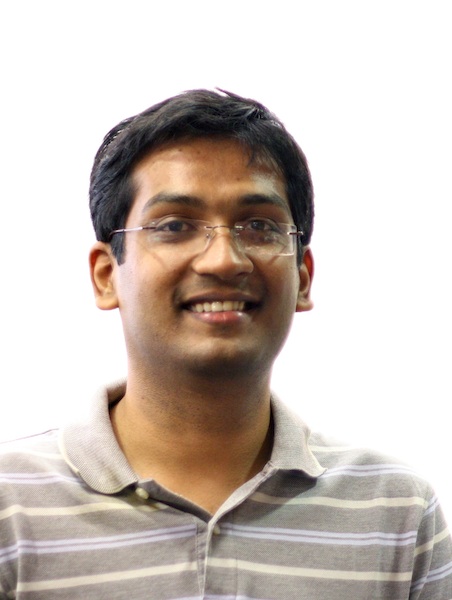 Rushabh is a software developer and founder of ERPNext. He usually writes about the startup experience, open source and the technologies he is working on.