ERPNext Version 4 is Here
This one is for the developers. ERPNext Version 4 is now out with a new plugin / app architecture, Re-branded framework and platform (frappe
---
ERPNext version 4 is here! After five months of brainstorming radical ideas, rewriting code, testing, scrapping, rewriting, frustrations, self-doubt and finally relief, we are finally at the end of a mega release.
In this release our goal was to make ERPNext as developer friendly as possible using standardized architecture. Our goal was also to enable users who wanted to extend and customize ERPNext without breaking the underlying structures. We did this by creating a new "App" framework for extending ERPNext. Here are the highlights:
1. Rebranding
Small businesses need more than just and ERP (and it is a term that is not understood very well either). So it made sense to move beyond just ERP to specific applications for organizations (not just businesses) in different domains. Since ERPNext was built on a generic framework, it was the perfect opportunity to extend the scope and make it a platform. Hence this is released with the brand, "frappe" (framework + applications). We have also re-branded our cloud services to FrappeCloud so that it is separate from ERPNext which is an Open Source project.
2. App Architecture
With Frappe, you can create applications and extend ERPNext in many ways possible. ERPNext can be easily integrated with other tools like Magento Shopping Cart to Quickbooks and Tally to marketplaces like Amazon and Ebay. Apps can be made for specific functionality like fleet management, managing non-profits, managing schools and learning management systems. Expect a large number of extensions and applications in the coming months.
3. Cleaner Code
With Version 4, the back end code architecture is now a lot cleaner and simpler. It has become very intuitive to build custom workflows and rules into ERPNext and new applications. Translations have also become much better and are integrated much deeper into the application.
4. Permissions and Setup Wizard
For end users, there are fewer upgrades (yes you can breathe a sigh of relief), but we have added some new features in the Permissions Model so that you can define permissions more finely to specific users and the permissions will also automatically apply to linked documents (for example, if you have restricted a user to a Territory, that user will not be able to see documents tagged to any other Territory).
5. Hundreds of Small Fixes
Along with this, we have made a hundreds of small fixes and improvements in usability. The website module is upgraded with automatic sidebars and better default settings. There is also a new Pricing Rule engine and discount structure.
Note on release: We are releasing Version 4 to new sign-ups as of now. Existing users on ERPNext Cloud, will be transferred randomly and slowly at first, but we hope to move everyone to the new version in the next two to three weeks.
---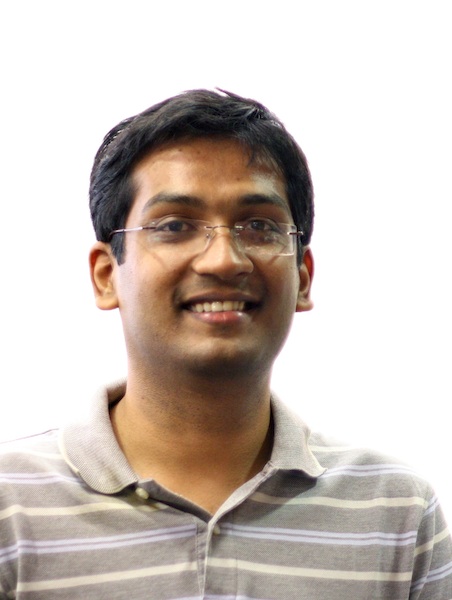 Rushabh is a software developer and founder of ERPNext. He usually writes about the startup experience, open source and the technologies he is working on.