Talks from ERPNext Conference 2015
A quick round up of big announcements at the ERPNext Conference 2015
---
Welcome and the ERPNext Foundation
My talk had two major themes, why does ERPNext even exist and why should it exist going forward and how can we make it even easier for the community to participate.


Jordan Hubbard on monetizing open source

It was a great honor to have someone like Jordan Hubbard, a veteran of open source and operating systems to speak at this conference. Jordan drove home certain key points. First being that it is really hard to monetize "open source". What you can monetize is the people around the project but not the software itself. What truly matters for successful open source projects is the quality of people involved in the project and communication. Jordan himself read and answered thousands of emails, every day. Quality and communication are hard to achieve and his wisdom certainly drove home a thousand points.


Dr Kovid Goyal on running a large open source project

Dr Kovid Goyal runs a successful e-book management project called Calibre. He started this project as a grad student in Caltech (California) and since has been successfully running this project. He has fixed about 35,000 bugs in the last few years. What Kovid demonstrates is that it does not take large organizations to create large impact. What this also demonstrates is that, you can run successful open source projects from anywhere in the world. Kovid had some interesting monetization ideas including AdSense (on the website), affiliate links and donate buttons.


Sukh Dugal on humans and design

The less I say about Sukh's talk, the better, because it deserves to be watched. Like all good things that we appreciate, it is never one ingredient that makes it happen, it's not belief, nor is it just skill and passion (as Jordan puts it), it's all together. A project that has everything but no aspiration, will not go anywhere. Humans gravitate towards beauty and our most memorable moments are of beauty, so there is no reason why our software should not be beautiful.


Dominik Ottenbreit on his vision with ERPNext

Dominik is the CEO of ESO Electronic, a small electronics manufacturer based in Germany and a great believer in ERPNext. Dominik currently uses a whole set of software applications, like most people, to manage his business; but he is now feeling the strain. Dominik sees ERPNext beyond its current feature set as an "Information Warehouse" that he intends to put at the center of his business.
Team Talks
1. Who uses ERPNext?
Umair talks about the users by profiling a diverse set of companies from across the globe.
2. Summary of features released this year
Nabin walks us through the whole lot of features we released this year.
3. Lets build a web-app (in 2015)
Anand talks about what it takes to build a web-application in 2015, with a twist in the end. Don't miss this.
4. Version 6 and Bench Admin
Pratik demos the real-time features in Frappe6 and gives a sneak preview of an upcoming project, Bench Admin.
5. Pranali and ERP for Education
Neil walks us through an application he made for Rotract Mumbai and a project he is working on, ERPNext for Education
6. Shopify Connector and File Manager
Saurabh demos his recent projects, a Shopify connector for ERPNext and a File Manager.
Community Talks
Neha Mirpuri
Neha shares her ERPNext Story and how Boa Casa Furniture, based in Goa, ended up implementing ERPNext.
Kanhaiya Kale & Gupteshwar Joshi
Kanhaiya and Gupteshwar share a few projects they have worked on at New Indictrans Technologies, Pune
Conclusion
Towards the end, we had an hour and half worth of Q&A.
Finally when all the dust settled, it turned out to be a truly awesome experience. The talks were outstanding. The first conference was mostly about ERPNext, but this time we felt a feeling of "community", if only for a fleeting moment. There were lots of takeaways for everyone and there is no doubt that momentum for ERPNext is only going to increase.
So I did talk about not doing another conference, sadly thats true. We are not. The next year's conference will be run by the ERPNext Community.
See you next year!
---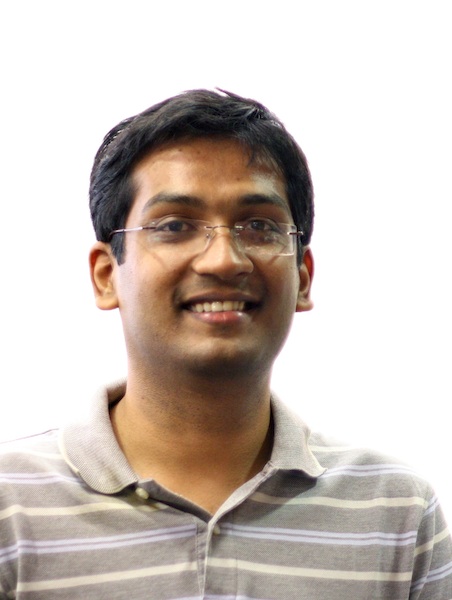 Rushabh is a software developer and founder of ERPNext. He usually writes about the startup experience, open source and the technologies he is working on.