ERPNext Analytics
We are please to announce our best ever update. ERPNext Analytics.
---
We are please to announce our best ever update. ERPNext Analytics.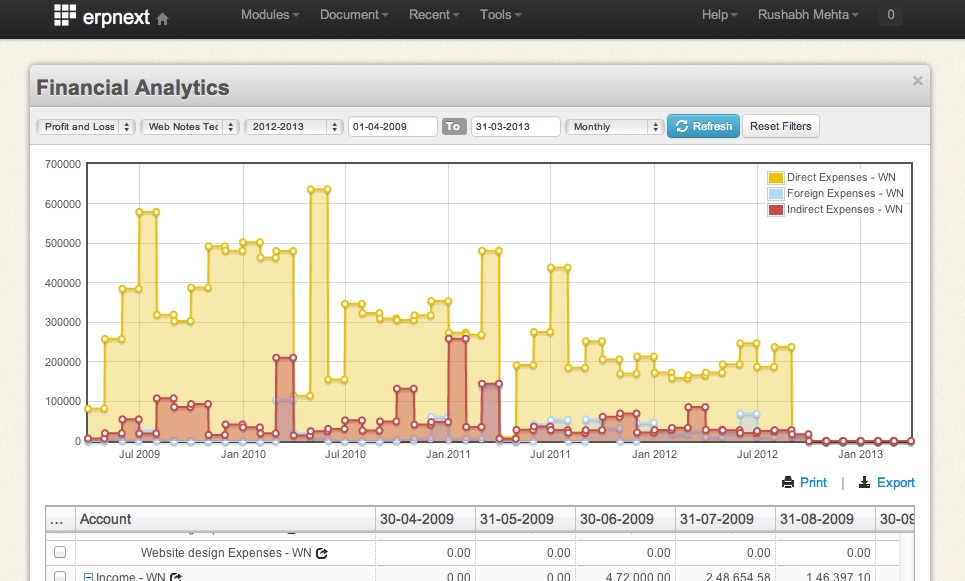 Some background:
Now there are many customers using ERPNext for quite sometime (including ourselves, in the 5th year!), hence we have collected a lot of data. But so far it was hard to get any reports, other than standard ones out of ERPNext.
There were 2 major issues:
Reports are expensive: They take a lot of processing and since we host many customers on one server, we were vary of have too any queries clogging our servers.

Browser has its limitations: Until recently, it was not possible to show a lot of data on the browser. The performance would degrade rapidly after a few hundred rows of data.
So what happened?
Well, we killed both the birds with the same arrow :). What we did is probably unique in the world of ERP systems. So here is the magic recipe we tried: Instead of letting the server do all the heavy processing, we decided that we will dump all the required data in the client (based on permissions ofcourse!) and let the browser compute all the analysis.
Also thanks to fantastic open source projects like Slick Grid and Flot, it is now possible to show huge amount of data in the browser without making it sweat too much.
And it worked! And how!
Try it out right now!
The results of our experiment are ready for you to see. Here is a list of reports we have released:
Accounts
General Ledger: New ledger report, with instant filtering etc.
Trial Balance: Drill down tree view of all Accounts.
Financial Analytics: Fully graphical multi-year trend analysis of all accounts!
Stock
Stock Ledger: Track and plot stock movement.
Stock Ageing: Identify slow moving items.
Stock Analysis: Graphical, multi-year trend analysis by item / group.
Selling
Sales Analytics: Graphical trend analysis of all sales (based on Sales Invoice).
Buying
Purchase Analytics: Graphical trend analysis of all purchases (based on Purchase Invoice).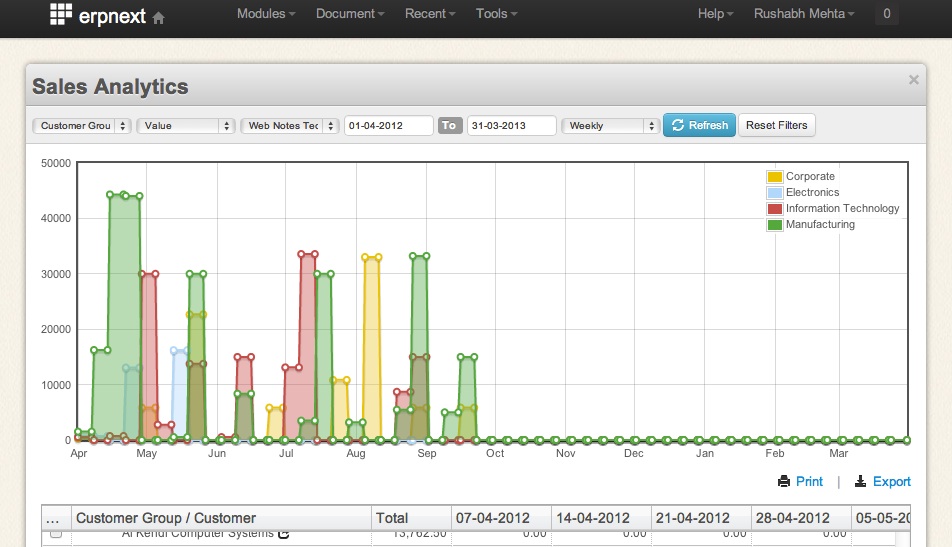 As usual, we would love to have your comments.
Also don't forget to join our forums!
---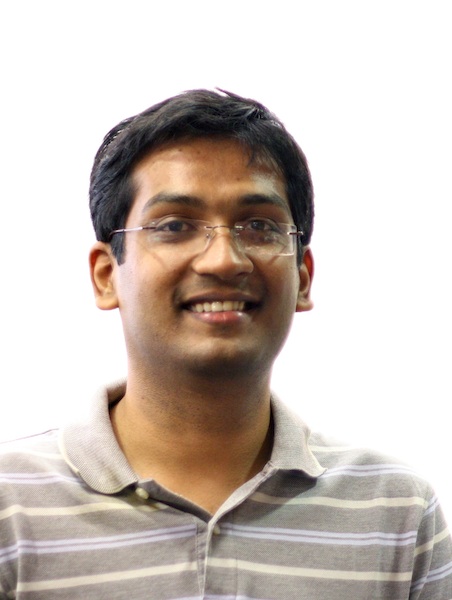 Rushabh is a software developer and founder of ERPNext. He usually writes about the startup experience, open source and the technologies he is working on.