ERPNext implementation at Omega Natural Polarity
Summary of how Omega Natural Polarity, a solar devices manufacturer implemented ERPNext
---
It was my turn to
get out of the building
.
Omega Natural Polarity (ONP), based in Mumbai, India, makes products like LED Bulbs and offers solutions for renewable energy. They do projects for commercial complexes and factories, where they design and build a solar panel system to help their customers save electricity.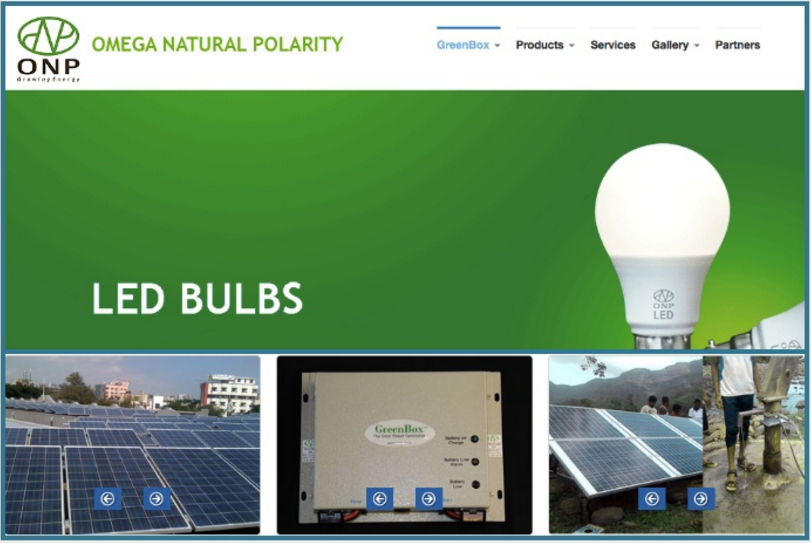 Mr. Prasad Krishna, the founder of ONP, had subscribed for ERPNext six months ago. Users at ONP tried to run few business cycles, but they were unable to map their project-based-operations in ERPNext. So they invited me to conduct a one-day training session.
Sales Flow
ONP has an engineer-to-order workflow. They were making a new Bill of Material for each new order, but it was not helpful as they did not make Production Orders or Material Requests. I suggested using Product Bundle instead and that seemed a much better and simpler choice.
Various steps like site inspection, designs, material planning could be tracked by making a Project linked to the Sales Order. By linking a Cost Center, they could track profitability for that Project.
Understanding Users

After we figured out the workflow, I gave hands-on training to the users of ONP. They were asked to create transactions like Sales Order and Project. When observing the user, I found them struggling with a couple of things.
To delete a transaction, the user has to first Cancel it. Even after the transaction is Cancelled, the user has a hard time seeing a list of canceled transactions. This is because of the default filter applied which filters out canceled transactions from the list. Once this filter is removed, the user can view the canceled document and delete them.
In the list view, to open the document, they would click on the checkbox on that document's row.
They did not understand the tree view at all. They kept staring it, afraid to even move the mouse cursor.
Renewable Energy

One of the directors of Mr. Sunil Tongay, happens to be one of the pioneers of solar energy in India. He has been active in this domain from the days when the sector was seen as a social cause. After having imparted enough knowledge on ERPs, I latched on the opportunity to learn something about renewable energy.
I asked Sunil, "If using solar energy is so obvious, why aren't all of us doing it?"
He replied, "Because it's not yet viable. If you need a battery to conserve energy, it won't be a profitable deal for you. The savings earned from the conservation of energy will be invested back into the replacement of the battery."
I asked, "Then how come large enterprises are investing millions in the solar panel installation?"
To which he replied, "Because there is no battery in the system. The solar panel system is tied to the standard power supply, coming from the government's supply system. The energy conserved from sunlight is transported to the standard power supply connection and consumed in real-time.
Secondly, in the urban areas, the cost of per unit electricity consumption is very high. This is the big motivator for the energy-intensive units to even invest in solar energy conservation. For them, the payback period on the investment is less.
But things are changing now. Germany and other European countries have set the benchmark by coming up with models (like feed-in-tariff) to encourage solar power consumption. Germany has 35% of their energy requirement being fulfilled from the solar energy, in spite of having low sun irradiation. With the implementation of the "
net metering scheme"
, we could set the ball rolling for India as well."
Learning
ERPNext is designed for the self-implementation. However, at ONP we learned that business can have the complex scenarios. To help such businesses self-implement, we should have more scenario specific implementation guide.
Also, we should publish case studies of the existing ERPNext customers. It should cover briefly on the client's business, and steps they followed for implementing ERPNext. It will provide a walkway for the new clients like ONP to self-implement ERPNext.
We at Frappe, are experts on ERPNext. This very expertise makes us suffer from problem-blindness. Since we are so familiar with the product, we are not able to realize painful areas where the end user has problems. Regular customer visits can be a cure to this problem.
If you ask me, which new features should be added in ERPNext. I would say a fancy trend analysis and map-based sales report. But it was only when I was at the customer's office, I realized that it is more important for us to improve basic features like payment entry, cheque printing, and quick entry.
Thanks to our learning from the customer visits, we have been able to take ERPNext version 7 to the whole new level.
---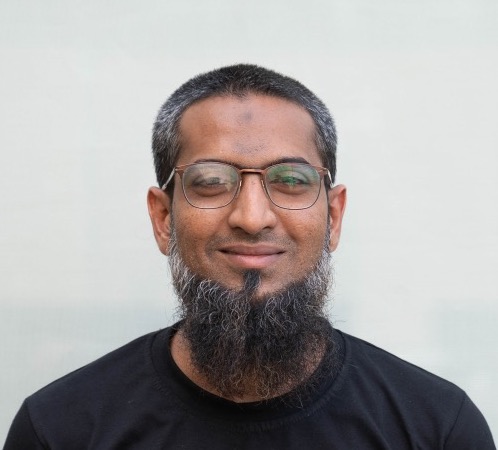 Umair is Frappe's co-founder, VP - Partnerships, and mentor for Frappe School team.