The Frappe Newsletter - June 2022
June 20, 2022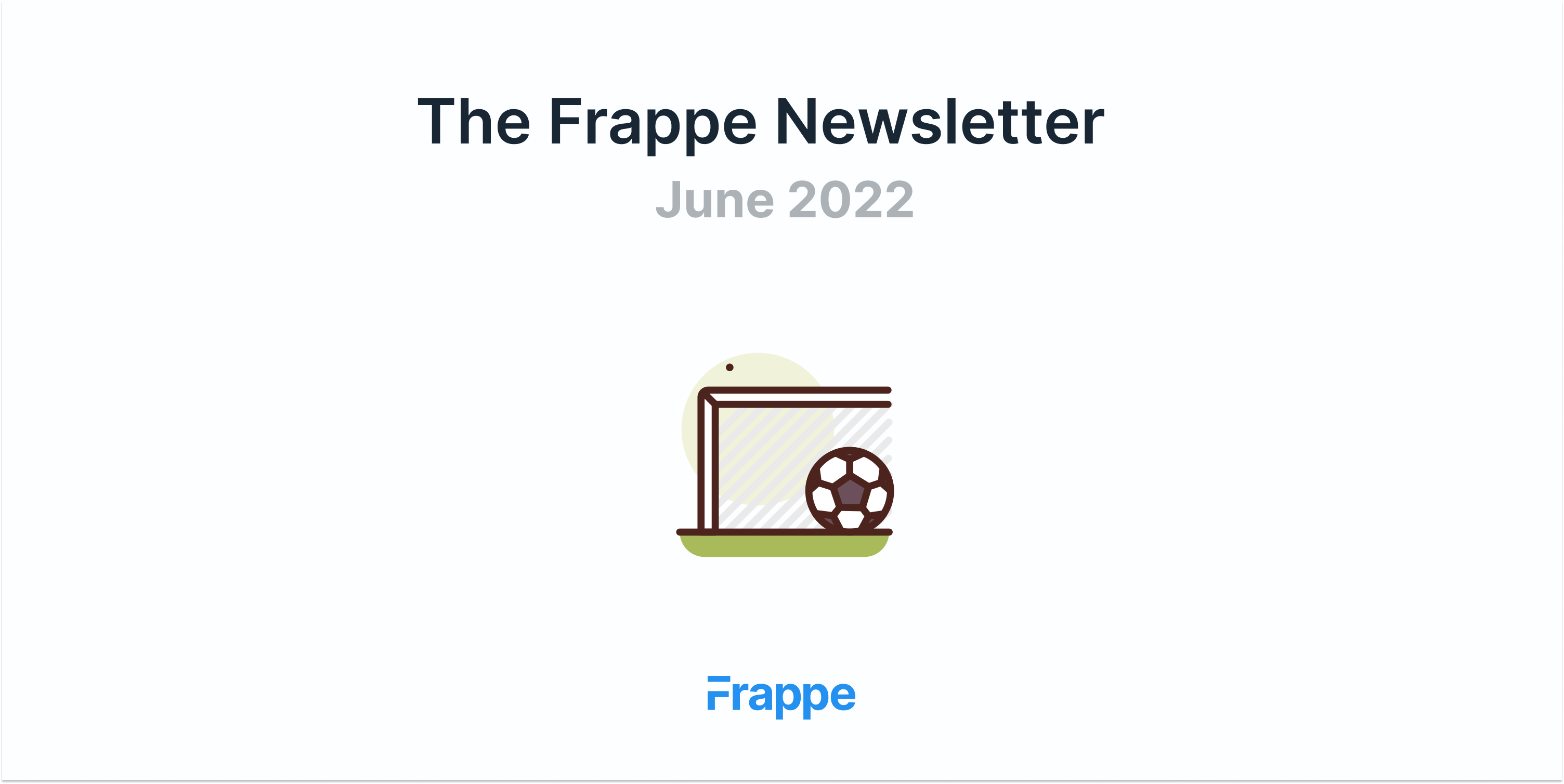 Hi,
Hope this mail finds you well!
Your ERPNext newsletter's name has been changed to Frappe. We were writing a recap of all operations that were done under Frappe as a firm, not necessarily changes in the ERPNext product, despite the fact that it was called The ERPNext Newsletter. As a result, the name has been changed.
At Frappe, June was a crazy, high-spirited month! We had the Frappe Premier League and played football. Teammates from other stations came to play, and the office was packed to the point that we couldn't find a seat. Some people loved working at their desks, some near the window. The office was a noisy environment. We devoted one full day to the open day because the strength was good. It was both stressful and enjoyable.
This song encapsulates our intensity on and off the field, to sum up, the spirit:
Let's take a look at what the last leg of the first quarter looked like?
ISO Audit - Internal
You've probably heard that Frappe is ISO compliant. An internal audit was conducted to check that all departments are continuing to follow the processes established in accordance with ISO rules. We are correcting the flaws and preparing for the external audit. This should happen by October 2022.
Your right to internet freedom
Freedom is one of Frappe's founding beliefs. We have a lot of flexibility here, including the ability to choose our work, our compensation, and the time and location of our work. While all of this is positive, we are concerned about our organization, which is a digital platform that runs on the internet and connects us to individuals all over the world. We discussed how things are turning upside down as a result of the regulations governing internet freedom. One adjustment can effectively close a firm and have a significant influence on people's lives.
Here are some thoughts on the right to internet freedom covered by our teammate. Take a look.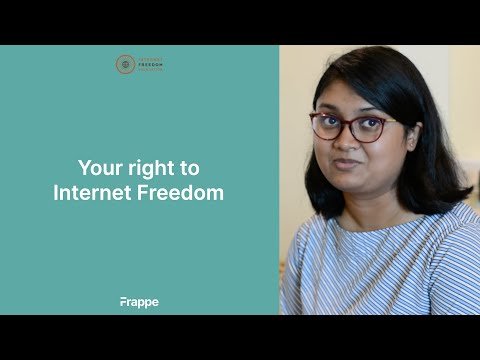 Pick your own work
In continuation of the preceding paragraph, I mentioned freedom as one of the first principles. The team discusses what it's like to choose your own work in this video. Watch this video to learn more about Frappe's "pick your own work" policy and how it allows our teammates to give it their all.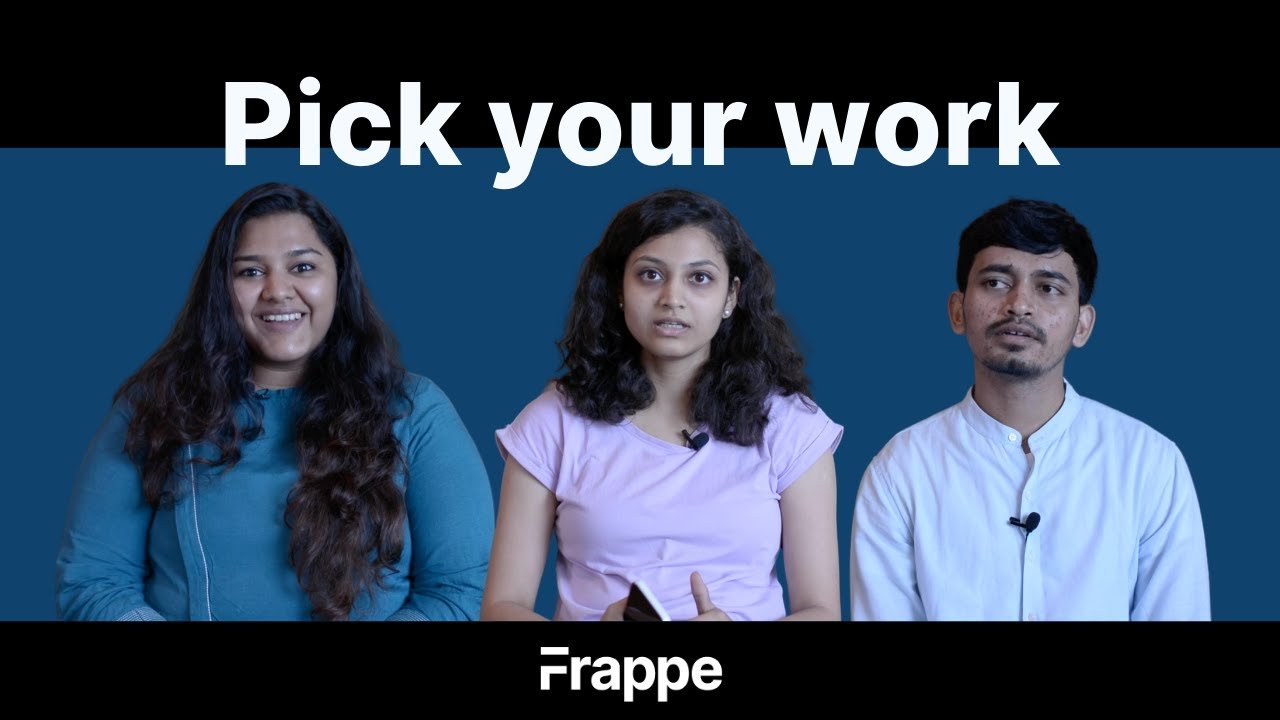 Webinar Alert!
Scale your business using ERPNext with Phamos GmbH - Germany
If you are an ERP enthusiast and are looking forward to partnership opportunities with Frappe, this webinar should help you. Wolfram Schmidt is the founder of Phamos GmbH, situated in Germany. He elected to become an official partner with Frappe after utilizing ERPNext for six years. He has successfully deployed #ERPNext for several companies in Germany and across Europe.
In this webinar, Wolfram shares his ERPNext implementation success story as well as his collaboration adventure with Frappe. Mayank Nahata is in charge of the European market's sales. He'll give you some tips on how to get the most out of ERPNext, followed by a demo.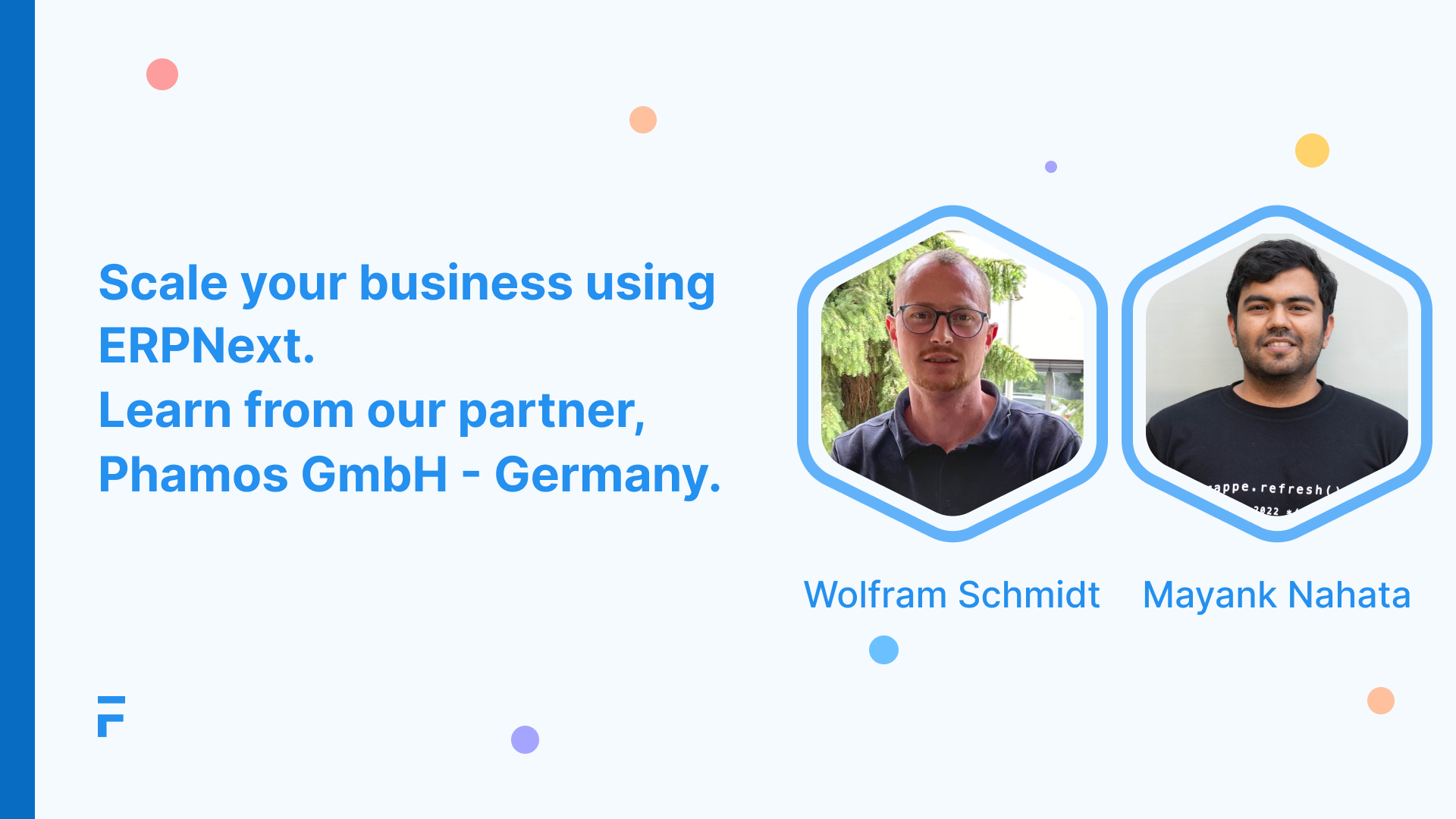 ERPNext for diversified businesses
Tyler Matteson is the Founder of AgriTheory and an ERPNext Community member for years now. On his journey exploring some ERPs, he discovered ERPNext and found it capable of managing the needs of most agri businesses.
Over the years Tyler has been involved in community organizations and committees related to agriculture and has presented on multiple topics at events across the eastern US and founded a regional ERPNext user group as well.
In this webinar, Tyler Matteson takes us through his journey with ERPNext and shares his reasons as to why ERPNext is valuable to vertically integrated businesses in the context of a case study.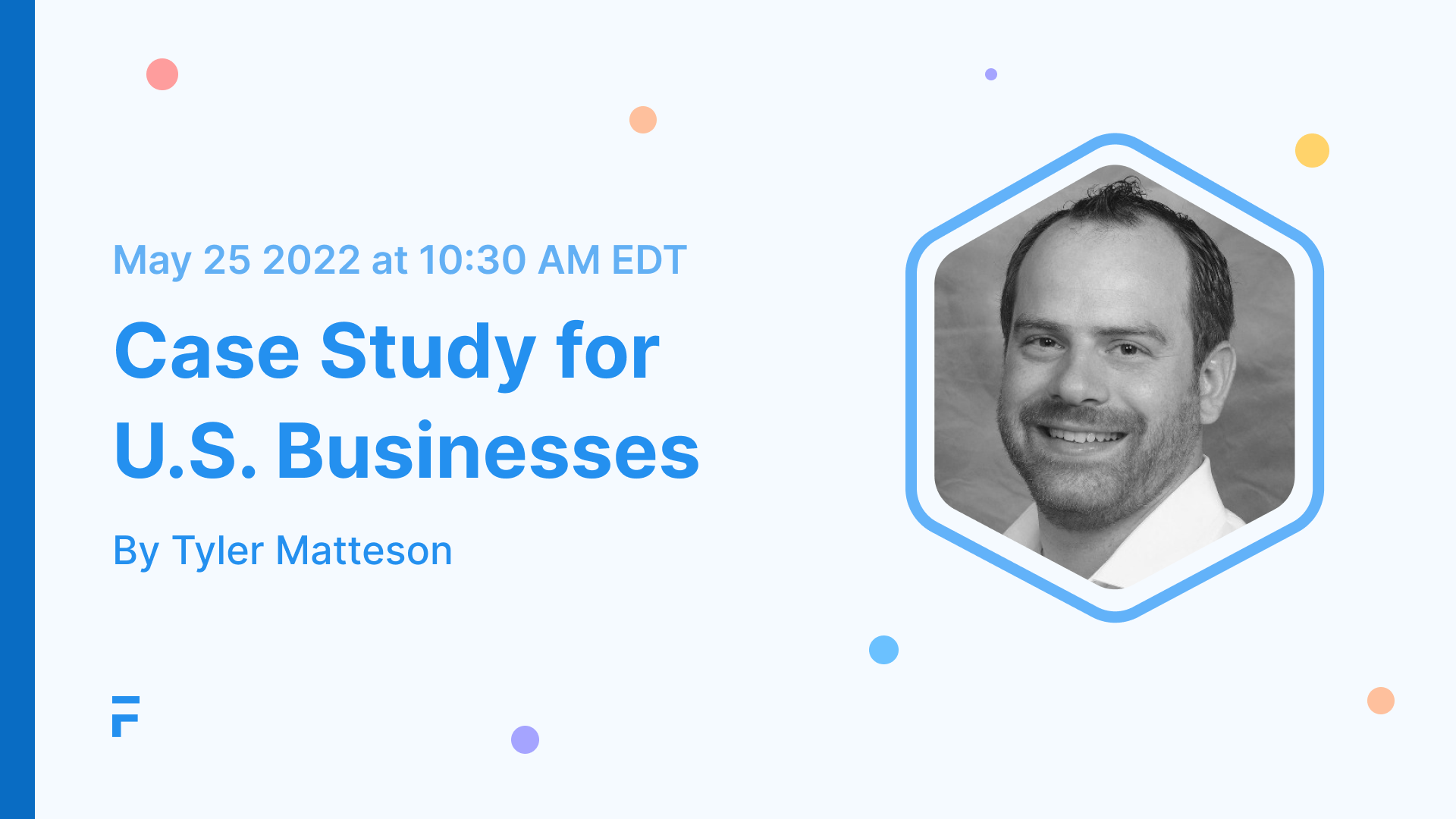 Partner Certifications
We ensure that the listed partners are knowledgeable about the product and follow defined procedures. Our partners are expected to successfully manage the deployments and ensure their success. As a result, we use evaluations and certifications to guarantee that they have the product knowledge and an understanding of business procedures.
Our service providers and partners were evaluated by Frappe's partner team. The evaluations of Prymage Consultancy Ltd, Navari Limited, Anther Technologies Pvt Ltd, nVisionIT, and Phamos GmbH were completed successfully. With this qualification, they were able to become official partners.
Learn at Frappe School!
Frappe School is ready to assist you if you want to learn more about ERPNext as a product. This month, the team released a course on payment entry in accounting systems. This section discusses payment input as well as the many types and modalities of payment used in each transaction.
Take a look at the course here.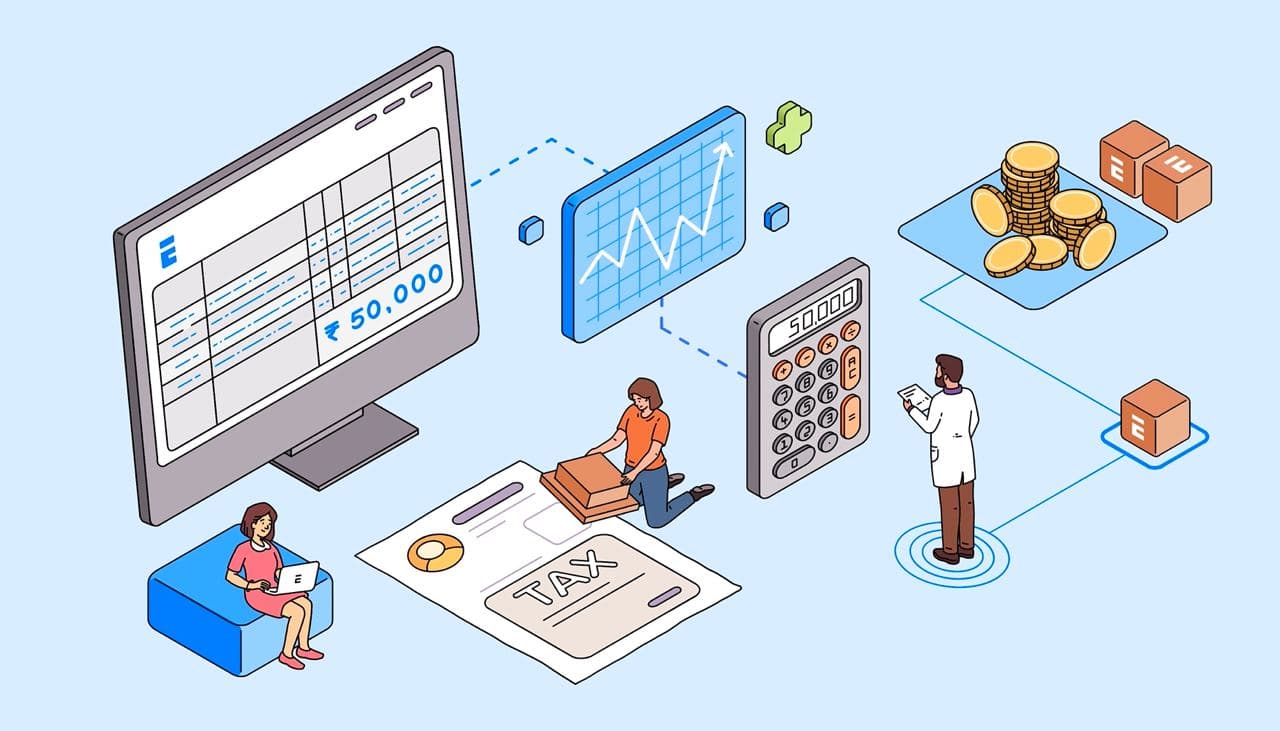 Blogpost corner
Frappe Premier League 2022
This is the football match I mentioned in the introduction. Check out the highlights from the football game at Frappe to see who won and who came in second.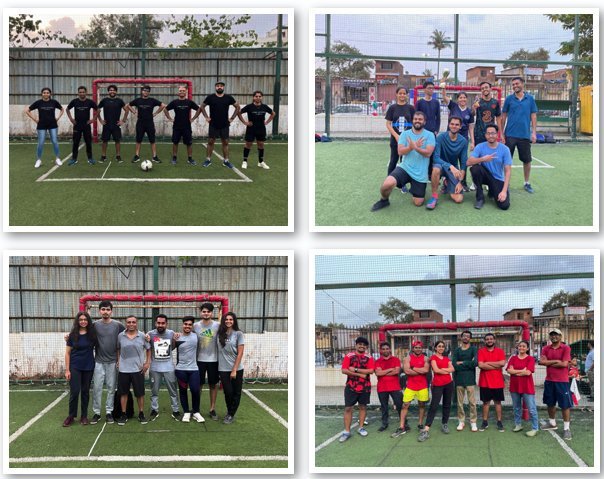 Why you should NOT work at Frappe
Frappe is a highly unusual company and people who join it are likely to feel extreme emotions (both sides) about the way things work here. Here is a primer on what you should know before you join so that you are ready for what comes. Read the complete story here.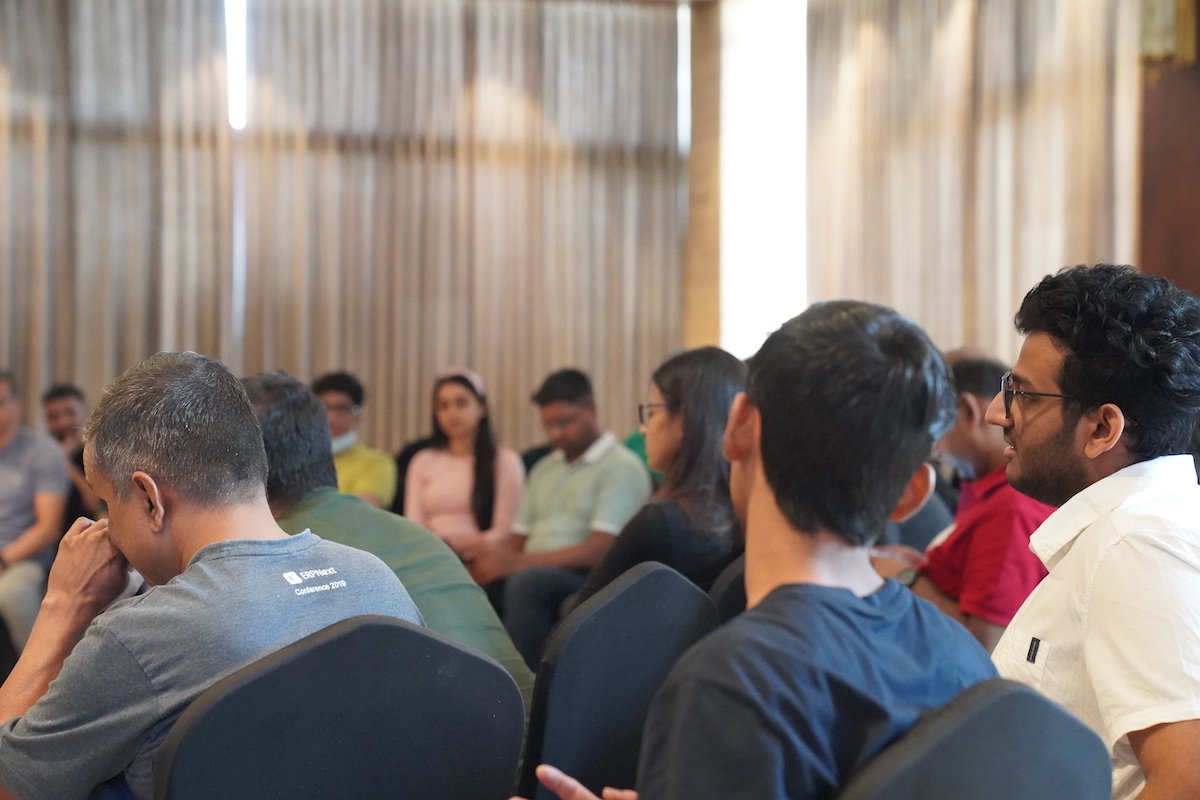 Using Frappe Framework to create the perfect Partner Portal
We recently launched a Partner Relationship Management app available to our partners. It satisfies two main needs; first, for us to seamlessly manage our active partners and provide them with the resources they need, and second, for our partners to get their own system to manage their business. Everything from buying credits, to documenting leads, managing CRM cycles, and accessing resources is covered in the Partner Relationship Management app, it is truly a one-stop.
Read this blog post to understand why the Partner Relationship Management app is powerful enough to provide our partners with everything they might need.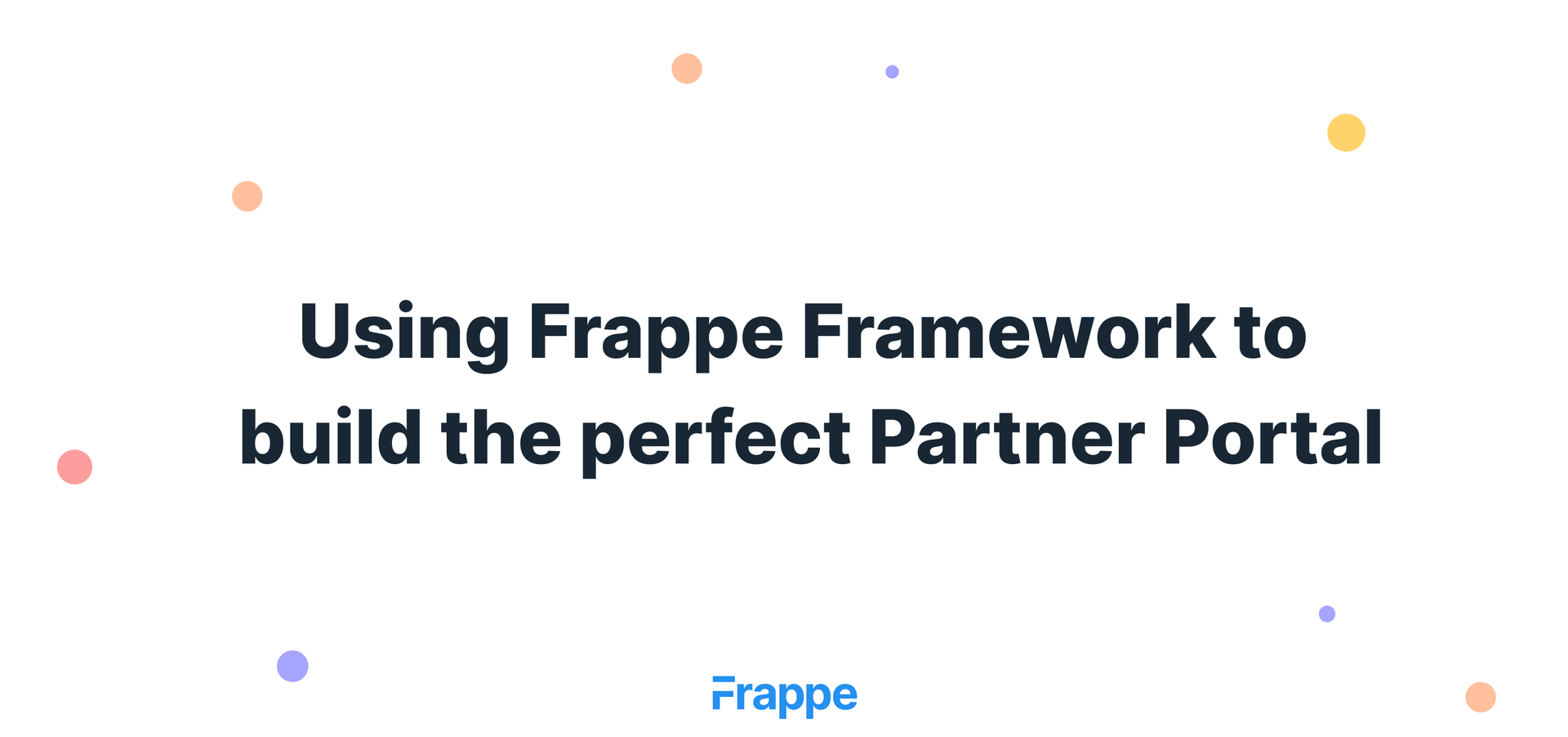 Multicolor Steels switched from SAP to ERPNext to power their growth
Multicolor Steels is one of the leading manufacturers and suppliers of world-class pre-engineered buildings. After using SAP for twelve years, Multicolor made a successful switch to ERPNext. Here's a sneak peek into their journey using ERPs.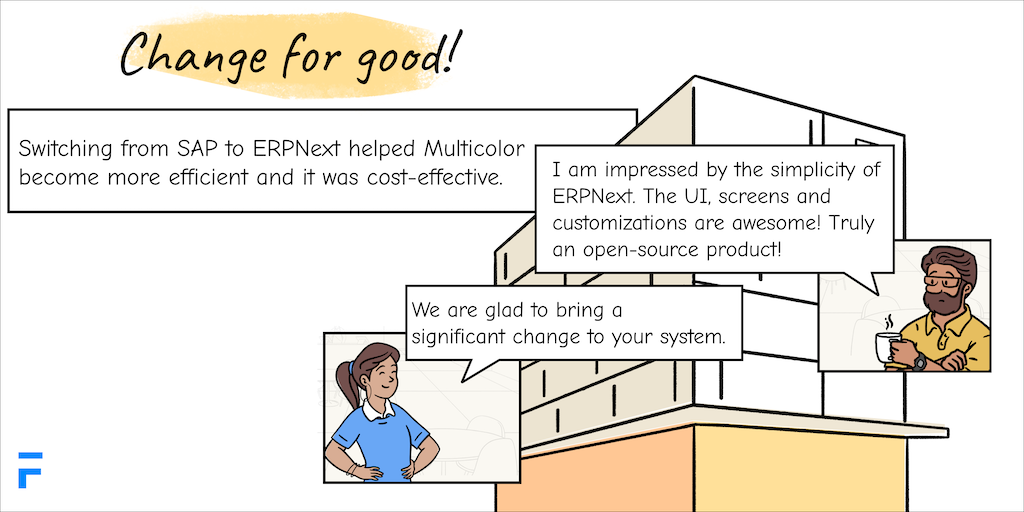 Scaling up engineering with ERPNext at B2E Automation
Ben Knowles has been a long-time user of ERPNext. He describes his search for the best open-source software for his company, B2E Automation, and the importance of ERPs in the US market. Read the complete story here.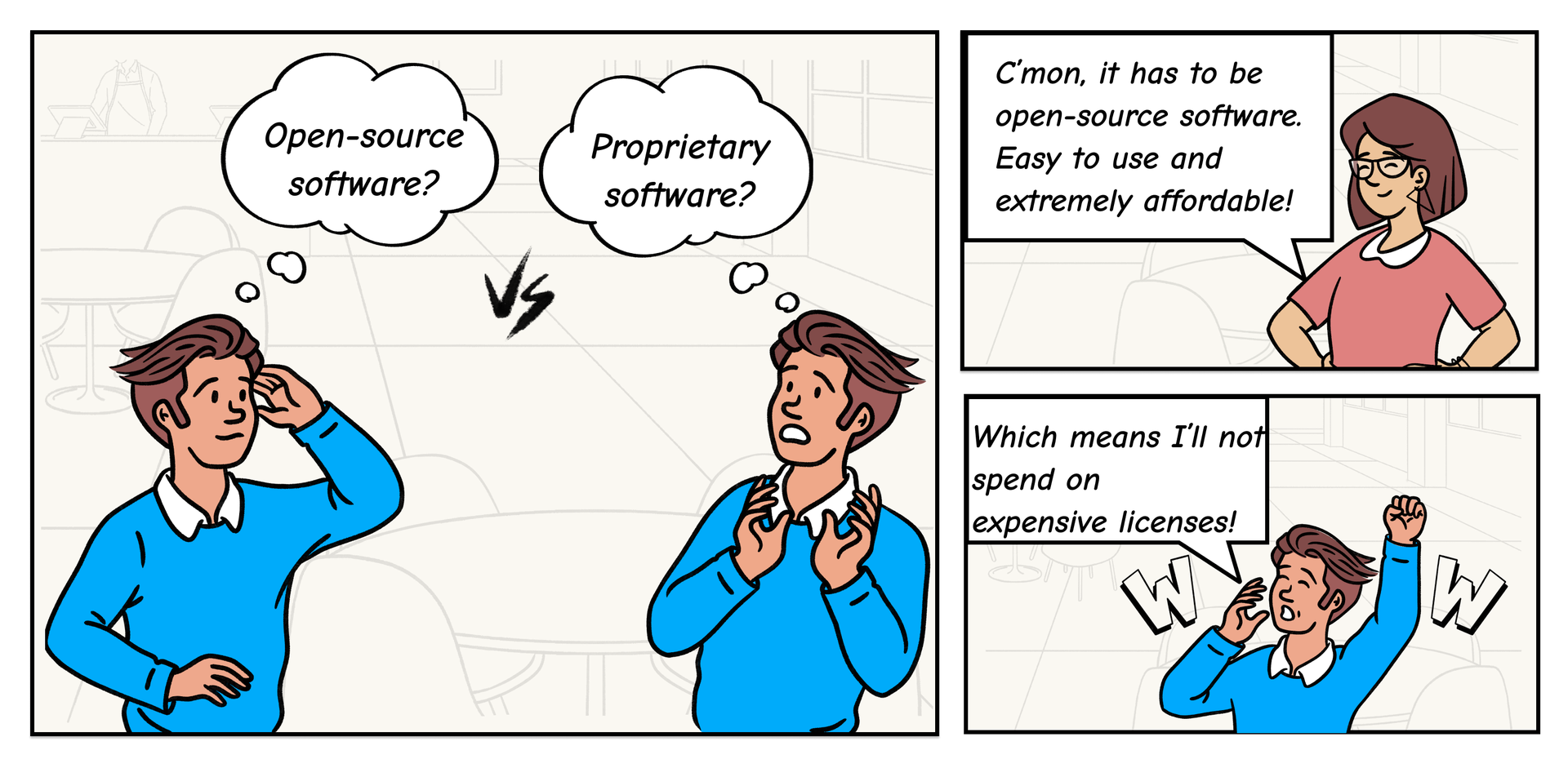 Welcome on-board
Shubhechcha Purohit, and Yash Sakharkar, two new teammates, have joined the Frappe family. They've joined the Customer Support department.
We are hiring!
The HR team is looking to close various positions at Frappe. Please refer to the careers page at Frappe and join us, if the positions interest you.
Cheers,
Ambareen S
Think someone would like this newsletter? Go ahead and share it.