The Frappe Newsletter - July 2022
July 26, 2022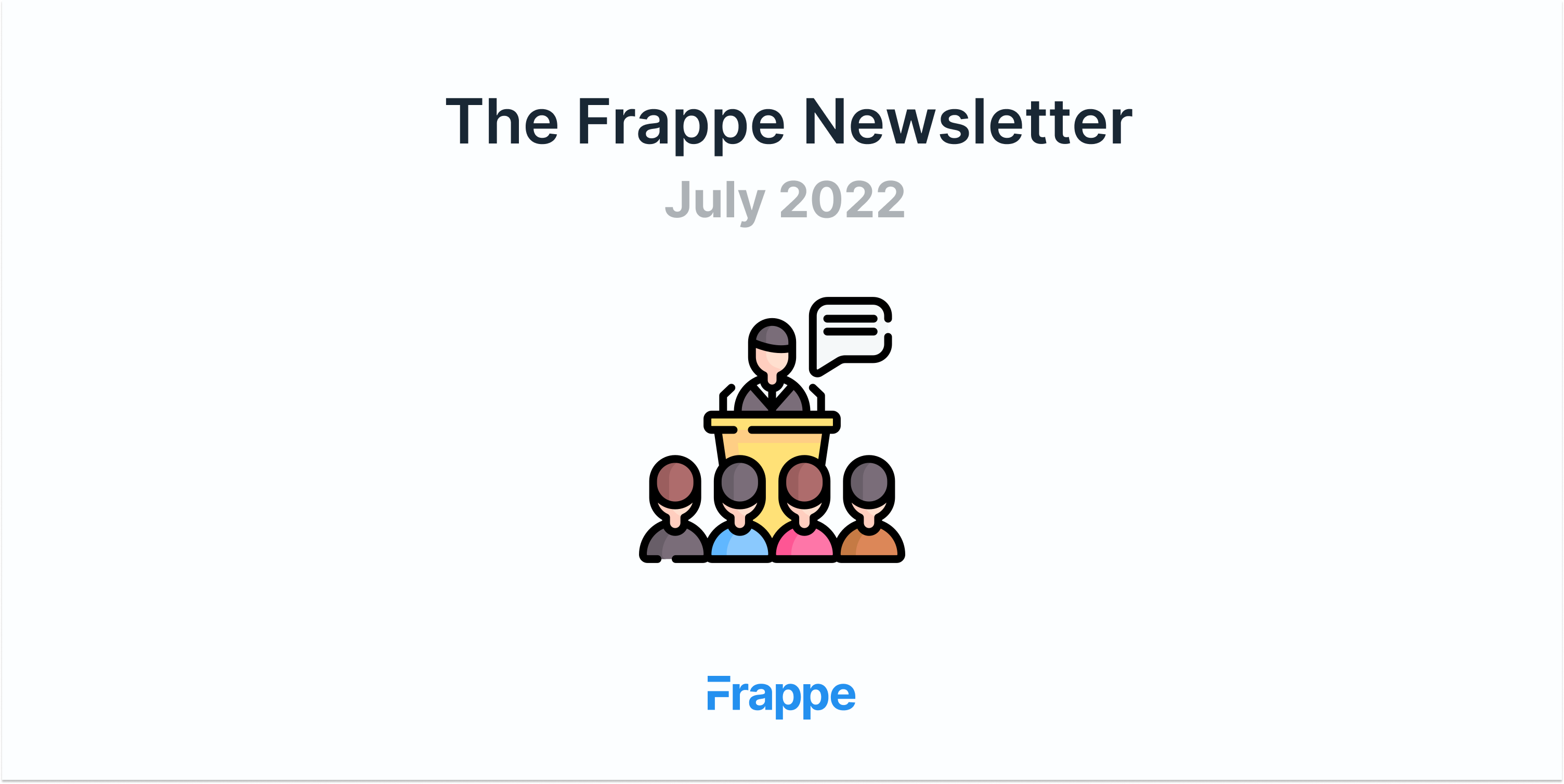 Hi,
Hope you are doing well!
The team at Frappe is busy conducting reviews and developing a strategy for the next second quarter even though the first quarter of the fiscal year has just ended. Here is a brief summary of the insights so you may learn more about what Frappe is doing.
The ERPNext Conference is here
The most anticipated conference is approaching after a long wait. Register right immediately if you haven't already for the ERPNext Conference 2022 here. Why would you want to pass up the opportunity to register early, right?
The team created a small video, check it out here.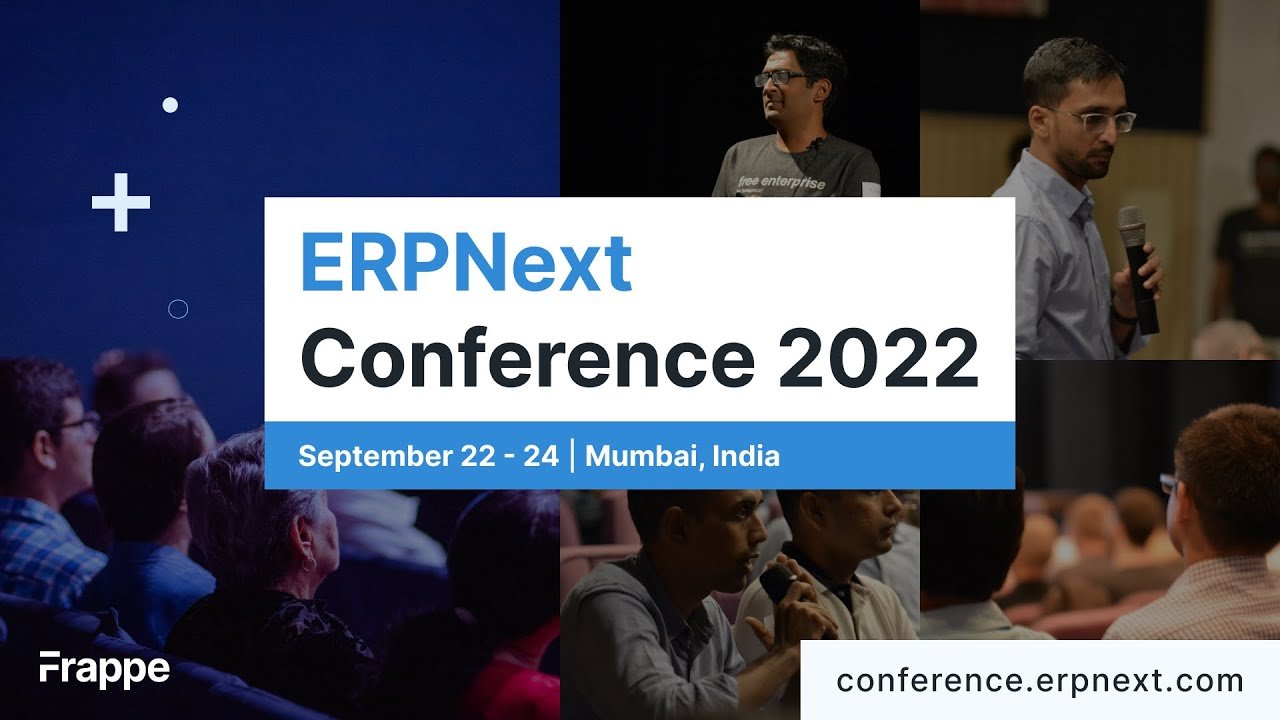 Becoming POSH compliant
The HR team conducted POSH (Prevention Of Sexual Harassment) training recently. The purpose of conducting this training was to educate the team on steps to avoid sexual harassment. As a result, the team is better aware of when to report, and the management knows to set up a robust redressal system within the company.
Culture corner
Autonomy, but to what extent?
The team recently had a quick conversation on autonomy and freedom during one of the Friday Forums. The team agreed in the following discussion that each business unit (product-wise) should approach its work as an individual business owner. In addition to acting as an investor, Core Frappe will offer essential assistance in the areas of branding, design, marketing, values, FOSS, reporting, legislative compliance, ISO, etc.
Additionally, the business units will be in charge of determining the return on investment and will have the option to determine the scope of their freedom and autonomy. While all of these benefits will be distributed among the BUs, they will be held to a high standard of openness.
Accountability at Frappe
In keeping with the previous paragraphs on autonomy, we have an open day every month to demonstrate our advancement. Yashodhara from the legal team recounts her first experience of attending the open day in person. In this article, she discusses accountability at Frappe and the effects it has on the team and Frappe as a whole. Learn more about accountability at Frappe by reading this blog post.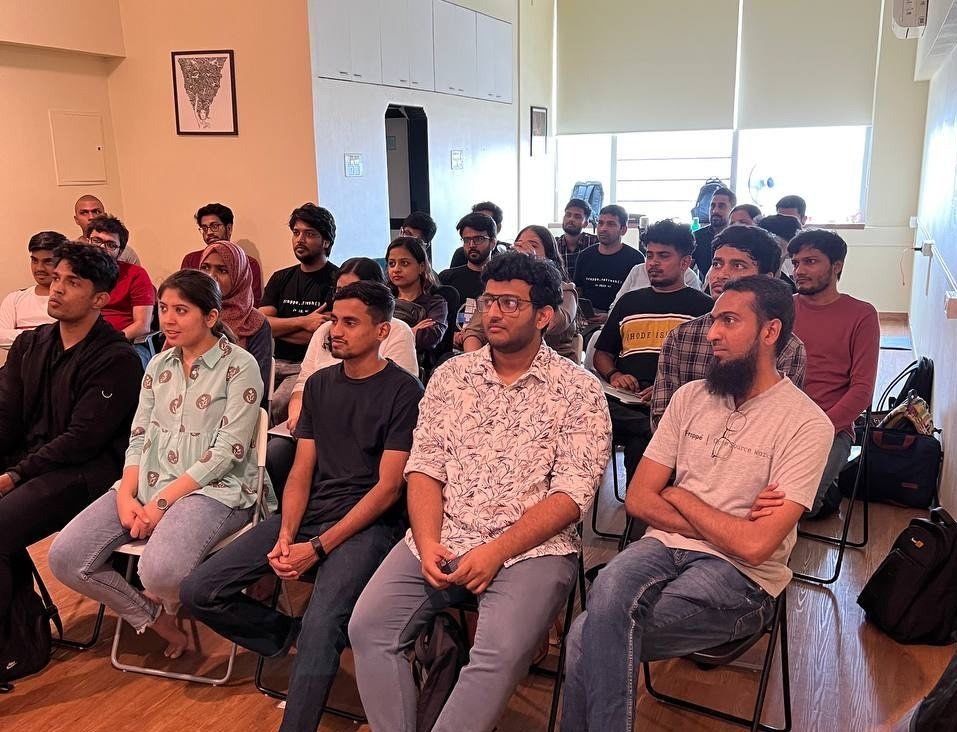 Partner Certifications
We ensure that the listed partners are knowledgeable about the product and follow defined procedures. Our partners are expected to successfully manage the deployments and ensure their success. As a result, we use evaluations and certifications to guarantee that they have product knowledge and an understanding of business procedures.
Our service providers and partners were evaluated by Frappe's partner team. The evaluations of Sanskar Technolab and ERP Cloud System were completed successfully. With this qualification, they were able to become official bronze partners.
Reintroducing ERPNext Hosting + Support
We re-launched ERPNext SaaS, a version of ERPNext ideal for small and medium-sized organizations. Small businesses can take advantage of the flexibility of the monthly support plans with this pricing, which is also tailored to their needs. We believe that this would be a fantastic offering for companies with between 5 and 50 ERP users. Read this blog post to learn more about how the price history has altered for ERPNext.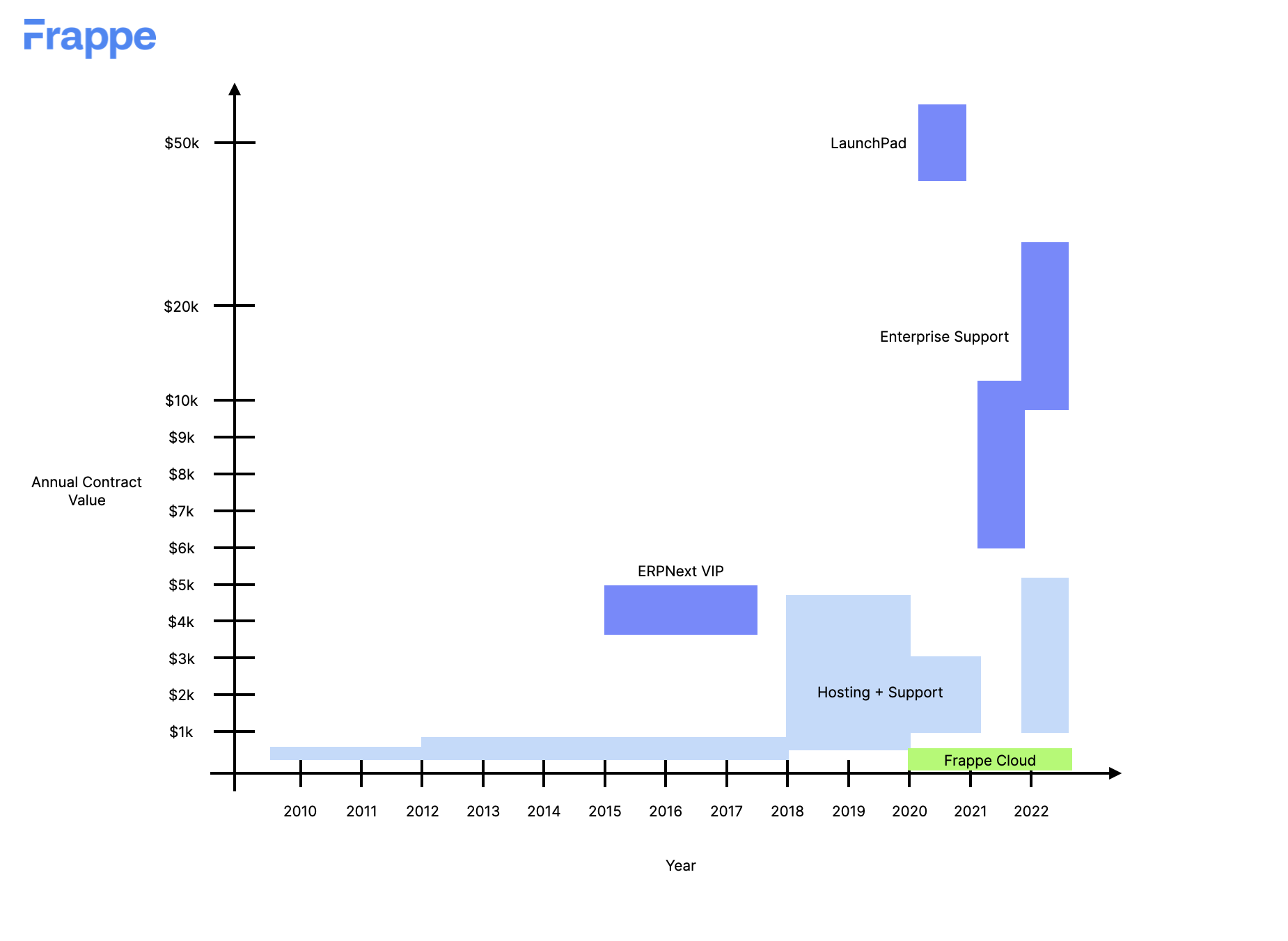 Webinar update
Integrating Shopify with ERPNext
Shopify is a well-known e-commerce platform that is used to promote online sales and track orders. However, a company might also use a number of offline sales channels. An ERP is required to manage inventory and close the stock-level gap following real-time online and offline sales.
The Shopify Integration in ERPNext steps in to help with that. The Shopify sales order will instantly populate into ERPNext as a result of this integration, allowing you to manage all of your purchases, inventories, and other tasks on ERPNext.
In this webinar, Frappe consultant for the EU and US Kimberley Remedios will demonstrate how to set up the Shopify integration and how orders from Shopify sync with ERPNext live.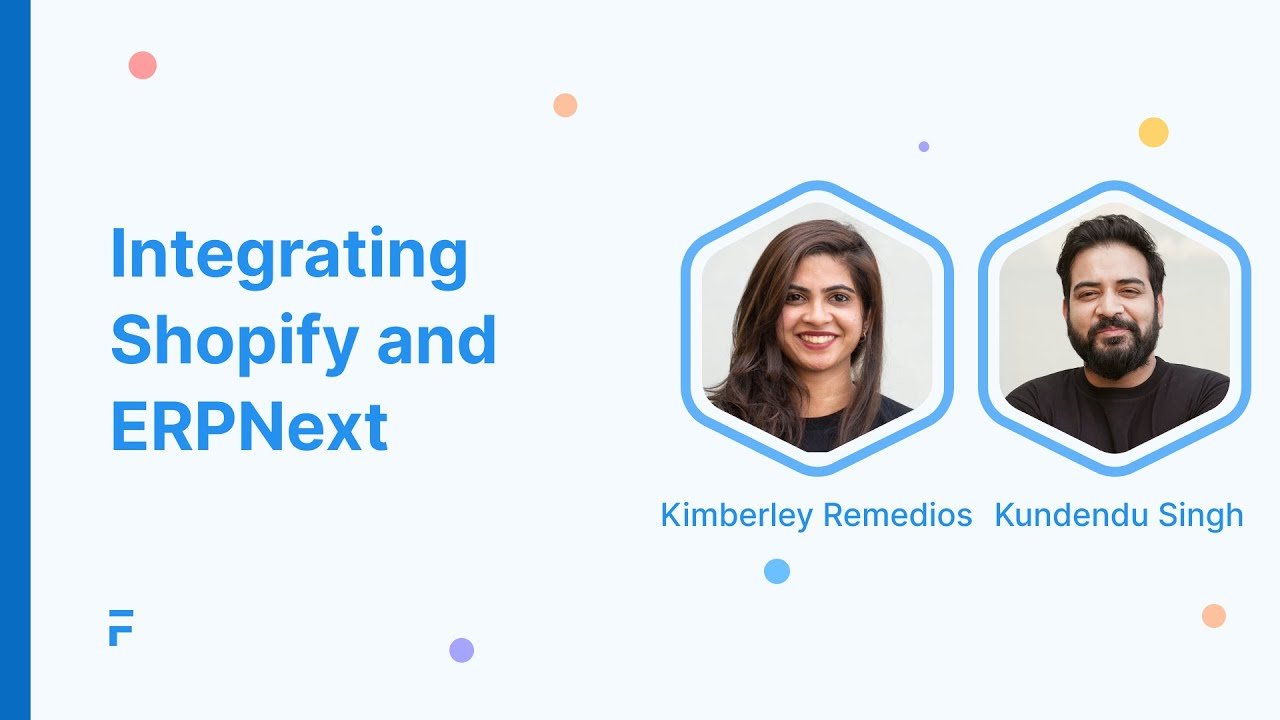 Why be a Frappe Partner? | A Navari edition
This webinar video from our Kenyan partner, Navari Limited, explains the value of frappe partnerships for ERPNext resellers as well as their decision-making process.
One of Africa's fastest-growing IT companies, Navari Ltd. is situated in Kenya. It seeks to offer small and medium-sized business solutions (SMEs).
You may learn everything you need to know about the Frappe Partnership from Muchai Gateru, Director and Solution Architect at Navari Limited, and Ankita Roychoudhary, Legal and Business Affairs Manager at Frappe. Watch the webinar recording here: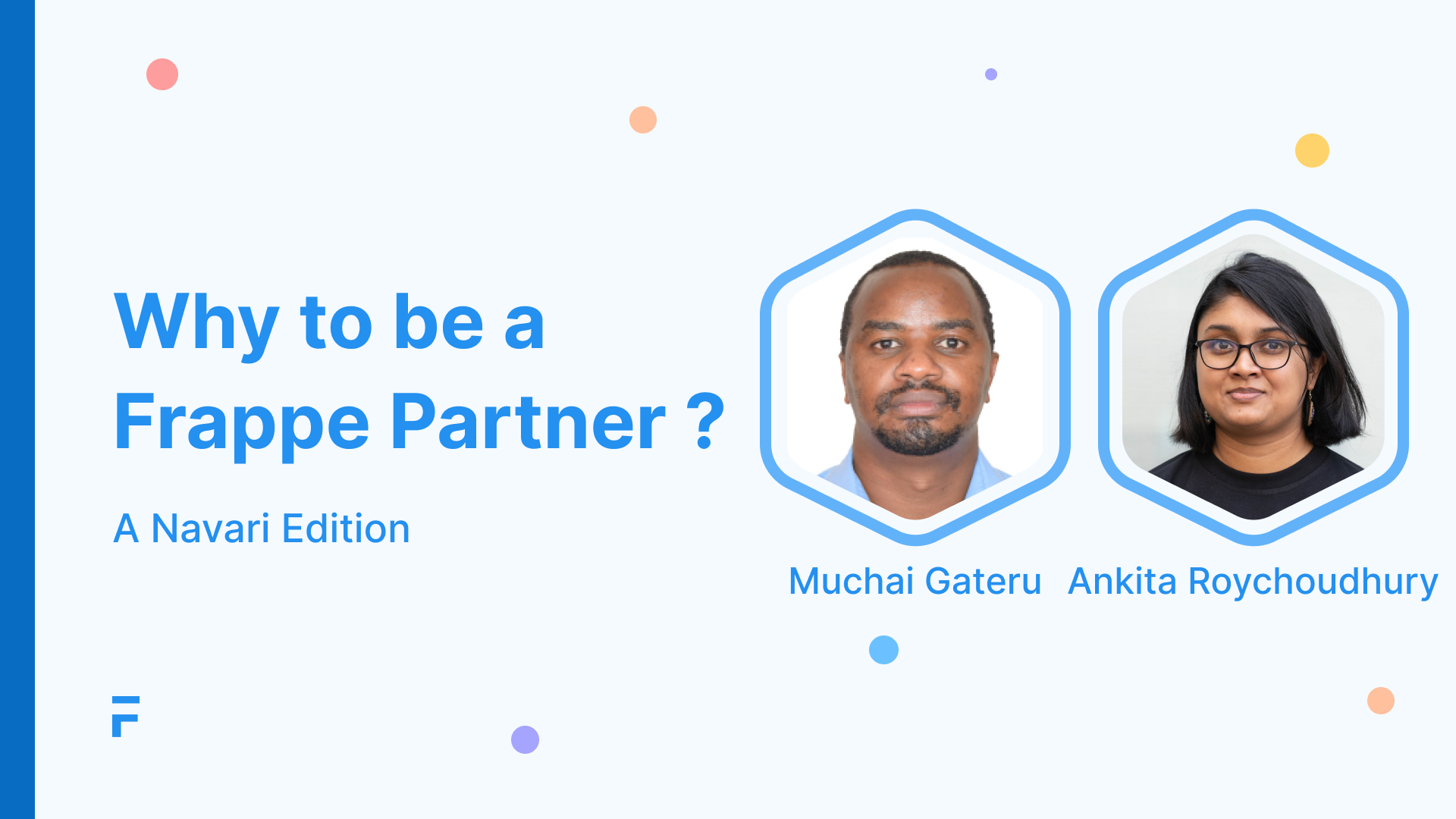 Frappe School update
A powerful inventory management module included with ERPNext enables you to manage a variety of stock transactions, including purchase receipts, delivery notes, and stock entry. You may control the product traceability in ERPNext. In addition, it has built-in inventory reports, like stock balance reports and others, that improve your understanding of your inventory. Sounds intriguing, yes?
One of the key modules in ERPNext is the inventory module, and we will go over every aspect of it over the course of ten chapters. Check out the full course here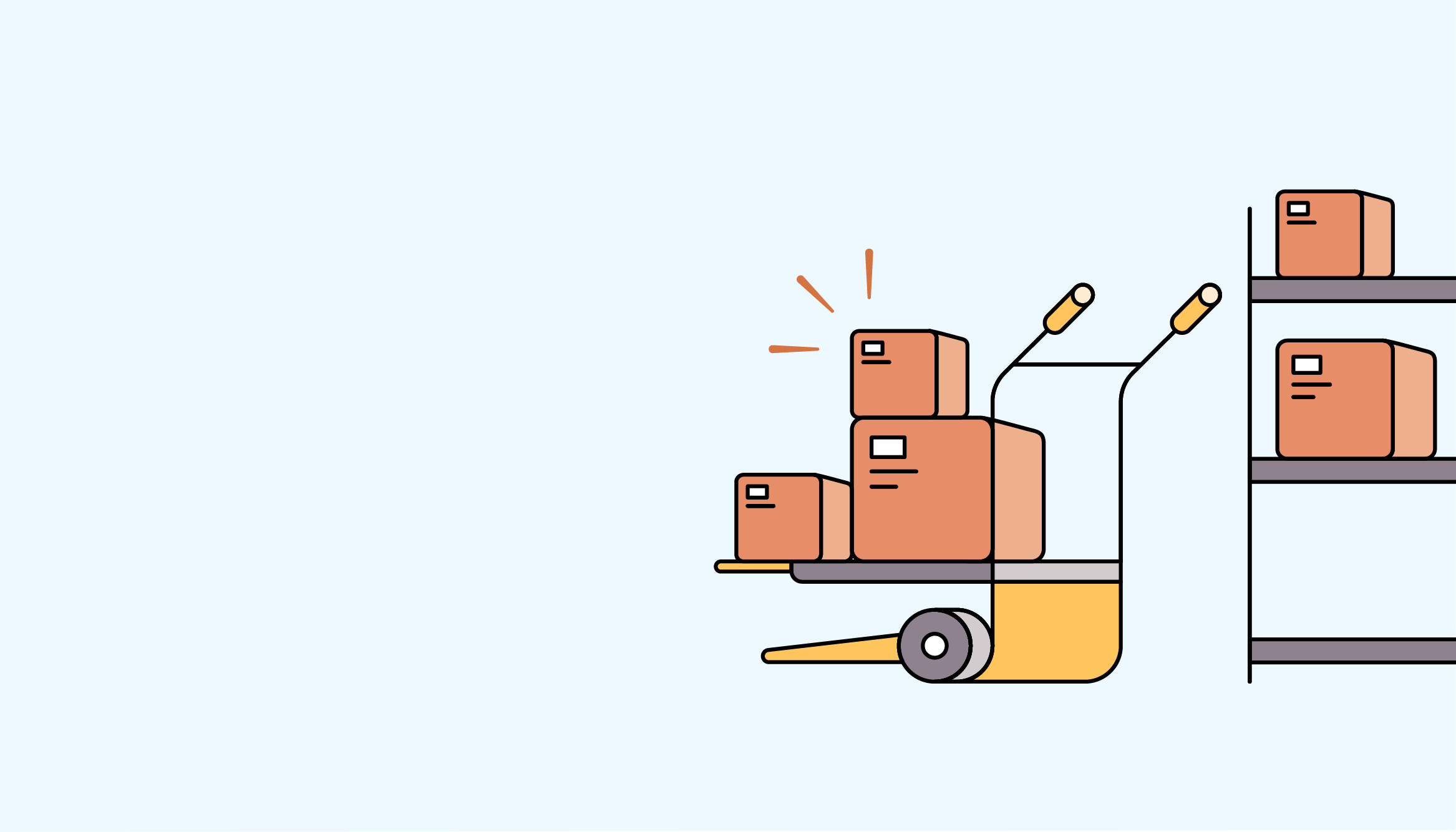 Version 14 is releasing soon
For both ERPNext and Frappe Framework, Version 14 will soon be released, thus we are preparing. In the process of rebuilding our Subcontracting module, we have strived to improvise several of the features. Features like subcontracting, HR & Payroll, compliance, and localization for various areas have also been broken down into independent modules. Our engaged community members will handle the compliances and localizations
Welcome on-board
The new comrades that have joined the Frappe family are Athul Cyriac, Saurabh Patel, and Maharshi Patel. Athul and Maharshi will be on the development team, while Saurabh is a member of the sales team.
We are hiring
The HR team is looking to close various positions at Frappe. Please refer to the careers page at Frappe and join us, if the positions interest you.
Cheers,
Ambareen S
Think someone would like this newsletter? Go ahead and share it.