The Frappe Newsletter - January 2023
February 1, 2023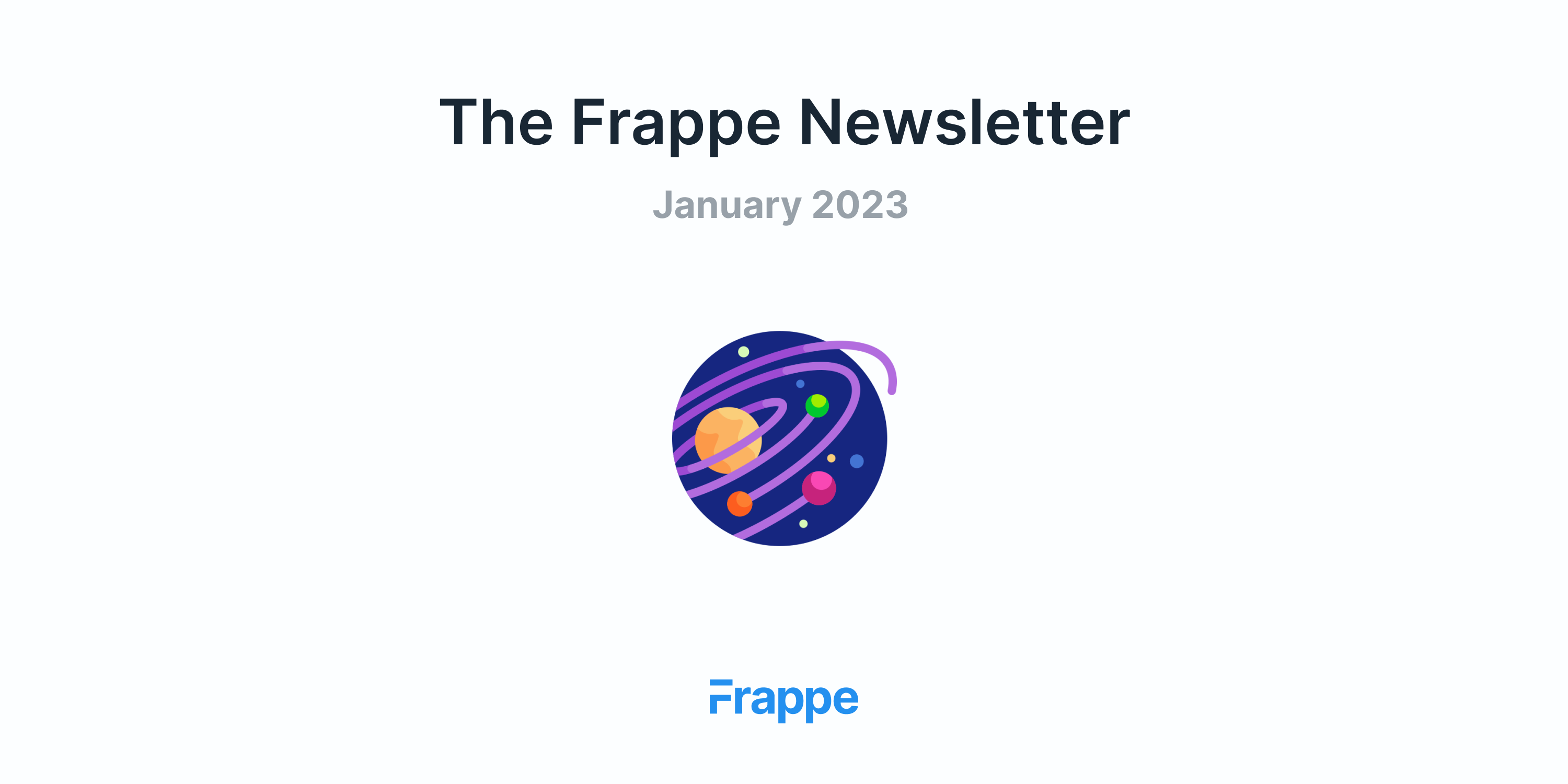 And just like that, January comes to an end. 🙃
2023 has already gotten us on our toes with all the hustle and bustle around. But before we get carried away, let's hit the pause and catch our breath with this month's newsletter.
A look into the Frappeverse!
In case you are curious, here's a cool trivia for you guys. 😉
FRAPPE = FRamework + APPs.
ERPNext has been Frappe's flagship product for the past 15 years. But from the very beginning, our Founder, Rushabh, had the vision to create a whole universe of products using the Frappe Framework, and that's precisely what we have delivered!
Last year, our team shipped a collection of new Frappe products. We like calling them part of Frappeverse.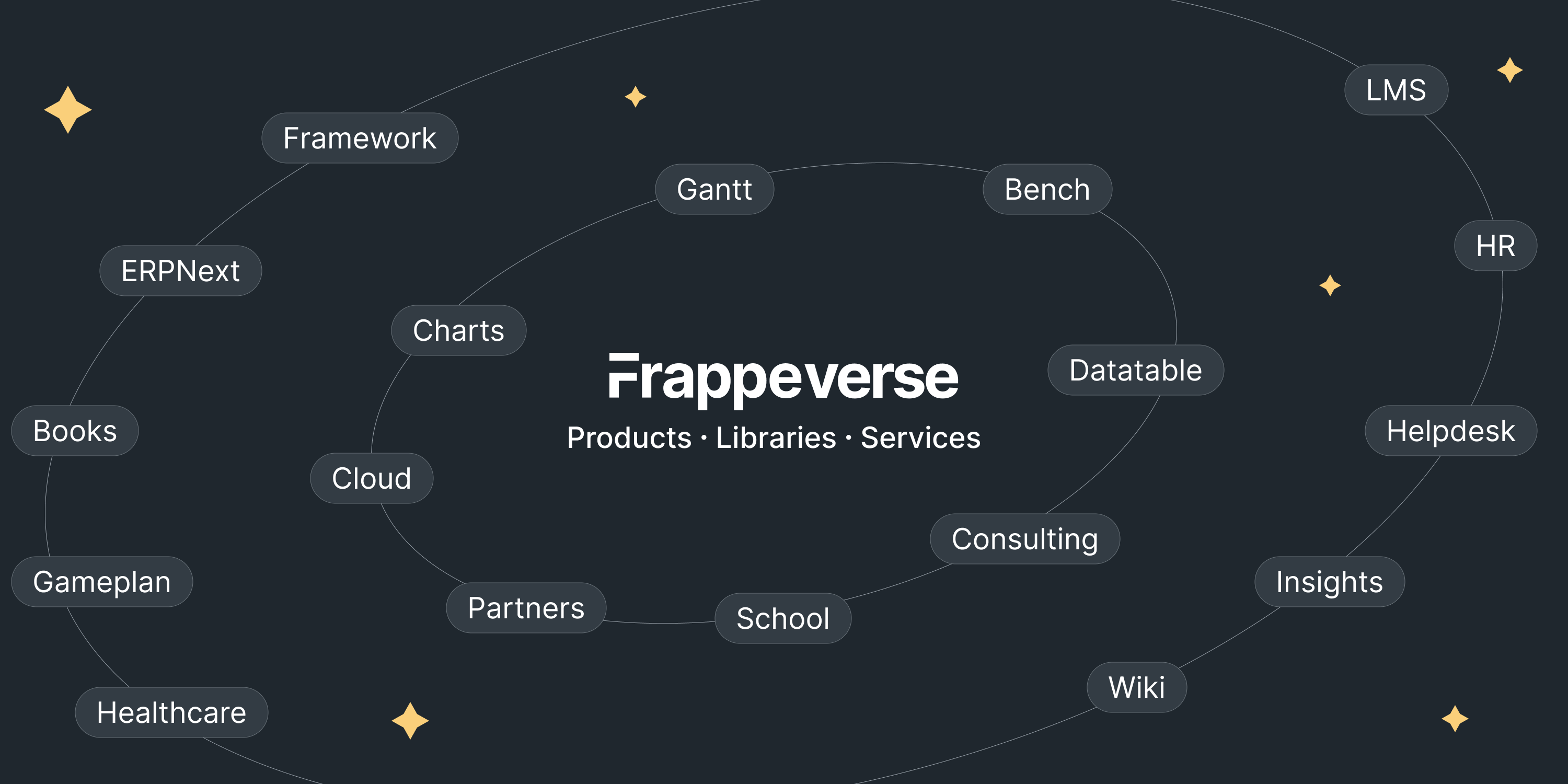 Frappeverse is the world of amazing products, tools, libraries, and services we have created over the years. During our webinar last week, Faris- Product Engineering Lead at Frappe took it upon himself to walk us through the story of Frappe's inception and gave us insights on how things are spanning out now. If you missed out on the fun, no worries! We have got you covered on our YouTube channel- watch the replay here.
Also, do not forget to check out our collection of useful products and services and find the best that suits your business needs.
Stay ahead with Frappe LMS' monthly feature drops 🚀
Frappe LMS is our user-friendly and completely open-source learning management system. With its sleek interface and straightforward backend, creating courses and adding lessons (like articles, videos, quizzes, and more) is easier than it ever was.
Jannat - the product owner of Frappe LMS, makes sure to bring you fresh new features every month so that you always have new and exciting ways to improve your learning and teaching experiences.
Some of the recent feature releases are:
The new search function just got even better with a quick shortcut key (CMD + K or CTRL + K) to find your desired course in no time.
A visible course count next to each tab, so you know exactly how many courses fall under each one.
We're making it easy for you to get started with your new LMS instance! Our onboarding steps will guide you through setting up your first course, with a helpful header to steer you in the right direction after each step.
And the list goes on… All of these feature releases are logged by Jannat in this section.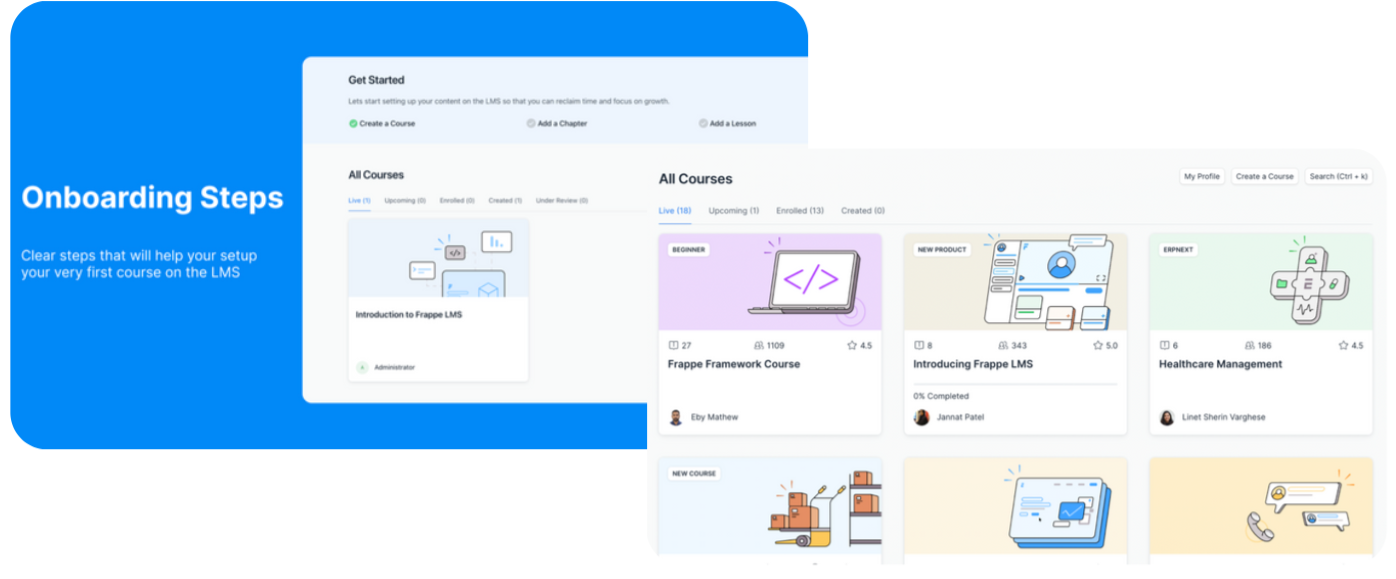 In another exciting news, our February webinar will feature a live demo of Frappe LMS. Keep an eye on your inbox for all the details. ✌️
Partnerships Game- going strong 💪
Frappe's Partner squad just keeps growing! We are pumped to welcome 5 new bronze partners to the family this month- Resilient Tech from India, Newistt Business Services Ltd from Nigeria, ERP Champions Ltd from Uganda, Beveren Software Inc from Canada and G.Tech Co. Ltd from Saudi Arabia.
And, a special shoutout to Korecent LLP from the US and NestorBird from India for becoming certified Frappe Partners- bringing our total certified partner count to 29!
We also worked on an upgraded partner portal on frappe.io to make collaborating even easier. Head on over and check it out! If you are already our partner, we would love to hear your thoughts and experiences with us.
New project on Frappe Incubator 🥳
With the Frappe Incubator program, we fund open-source tools built on Frappe's Platform. The response has been amazing since the launch in November 2022! We're thrilled to announce that the ONDC Seller App by PWCTech Technologies has been accepted into the program, and we can't wait to see how they grow and scale up with us. We also have 2 more projects lined up to be added to our Incubation batch. Stay tuned for the announcements!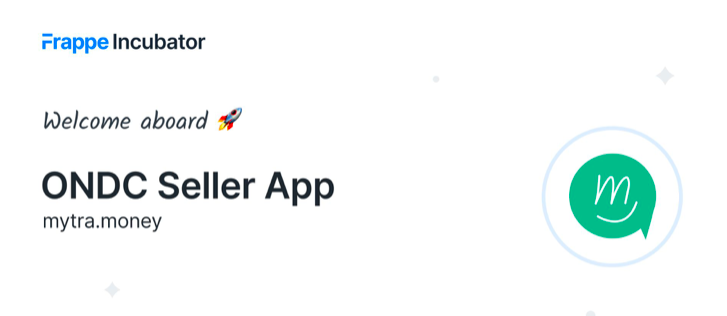 And did we mention the other 92 amazing apps on Frappe marketplace? Do check them out!
3 quick, exciting updates 🗞️
We conducted our first Frappe Developer Training session for the year on January 27th with Geoffrey Karani. Geoffrey is an experienced software developer who founded Upeosoft to help businesses bring all their departments and data together using Frappe Frameworks and ERPNext. You can keep a tab on this page to be updated on our upcoming certifications.

At Frappe, we love and support the Free and Open source community, and we are so excited to be working with FOSS United to bring you MumbaiFOSS on March 11th, 2023, in partnership with FOSSEE and IIT Bombay. If you'd like to participate, you can either submit your proposals or simply register for the event. See you there! ✌️

Last but not least, some stories from our Frappe writers; Learning to lead and How people fail in jobs by Rushabh; How Frappe Health helped a hospital in Japan go paperless with their project by Pushkar, and a two-part guide to building an E-book store on Frappe by Hussain— one focuses on building the storefronts and the other on Payments and Deliveries. Do check them out for some interesting reads.
---
That's all from us for this month. If you are in awe of ERPNext, help us spread the word by leaving your honest feedback or share the newsletter with a friend and have them subscribe to us.
If you want to join our team, explore our open positions and say hi to us! We would love to find ways to work together.
Catch you next month
Anupama