The Frappe Newsletter - August 2022
August 26, 2022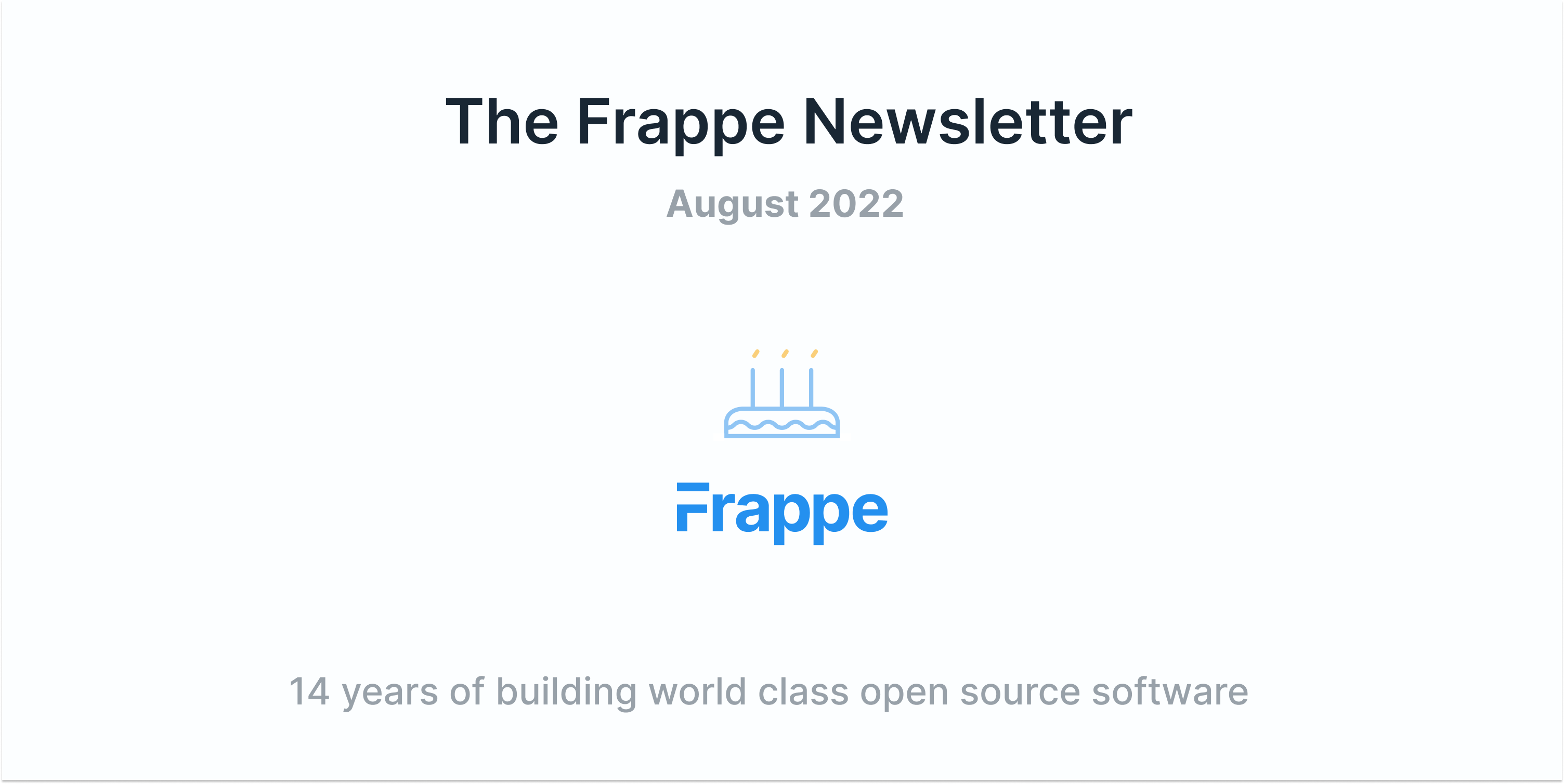 Hi,
Trust you are doing fine!
In many ways, Frappe treks resemble Frappe culture. More importantly, the after-effects of this journey have a halo effect, I kid you not. But what happens in between is where the magic lies, the route is difficult, mesmerizing, painful, and confusing, and you need to discover a way out.
There are only a few months left before the end of the year, but with the second half still to go, it already feels like season 2 at Frappe has just started. Immediately following the second offsite, this feeling increased. A three-day trip we had with our teammates gave us more motivation to work hard and uphold the moral high ground with everything that we have and at any cost.
Does this information seem like it came from a boot camp? When we all sat together to talk about what this year's remaining months have in store for us and how we can make it better, it was essentially the same.
Have you booked your tickets for the 2022 ERPNext Conference? Please move quickly and make sure that you arrive on time as we only have a few seats left.
Also, Frappe turns 14! Thank you to everyone who has contributed to this adventure; you have made it worthwhile. :)
Here's a recap of the latest happening at Frappe:
V14 is here, already!
This is the long-awaited release. Yes, we are happy to announce the introduction of ERPNext and Frappe Framework version 14. The team has put a lot of effort into developing and improving a few features that will be useful to our users. We held a webinar to briefly go through the new features. In case you missed out on attending the same, kindly find the recording of the complete webinar here.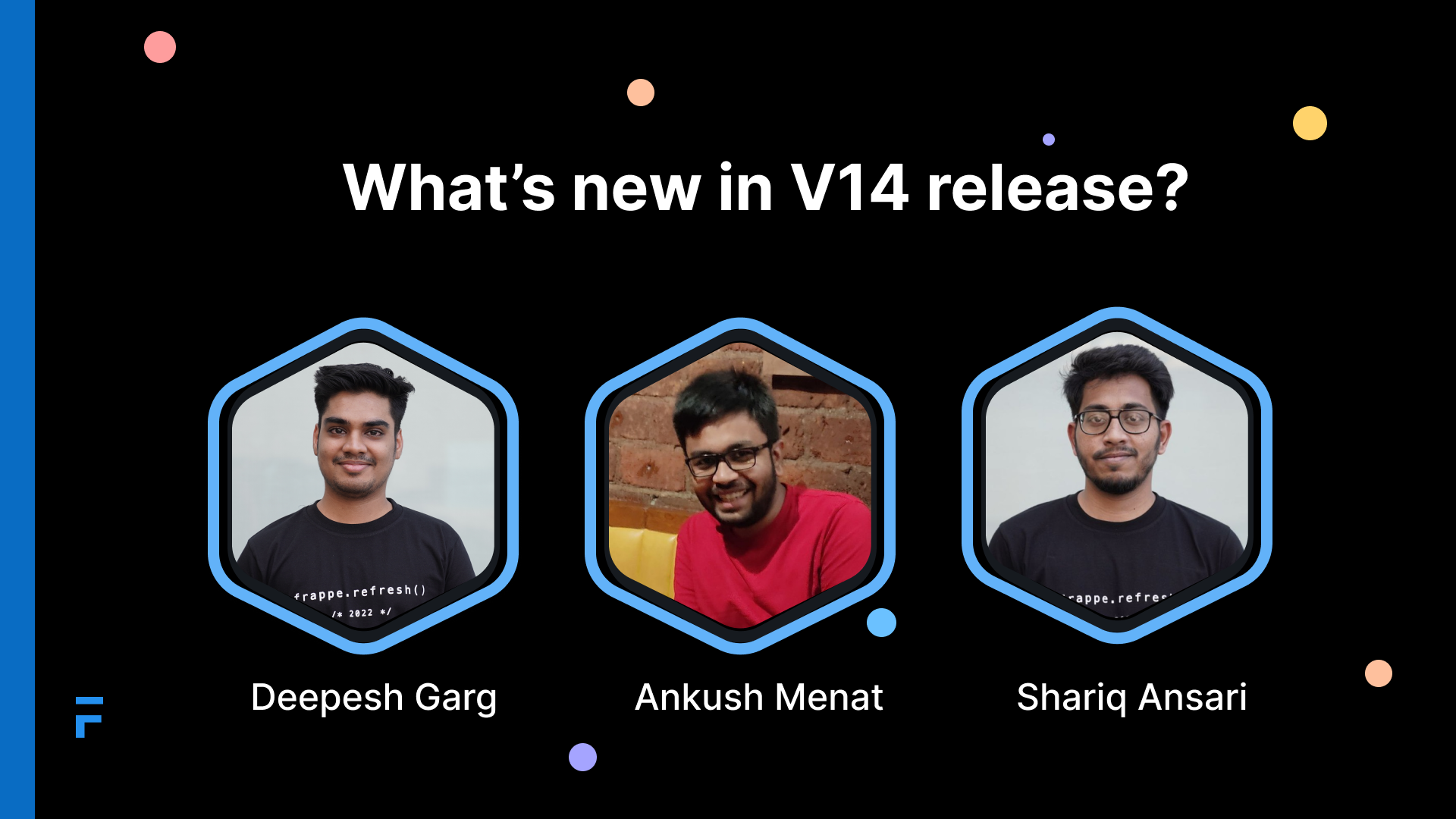 Frappe Cloud went open source
Frappe Cloud was designed as a closed source solution when it started. Aditya and other team members opted to open source it after some discussion. In and of itself, open-sourcing serves both purposes. Many opportunities are made possible by free software. Although that would only be temporary, we might lose some clients. However, if you're going to concentrate on the results, you can't just focus on the drawbacks.
In the end, we are unsure of the implications of this choice for the expansion of this product. Some of the ecosystem's strong players will indeed operate their installations and take home a share of the money we might take for granted. However, the majority of these are locations we can never visit at this time. Consider free distribution, then!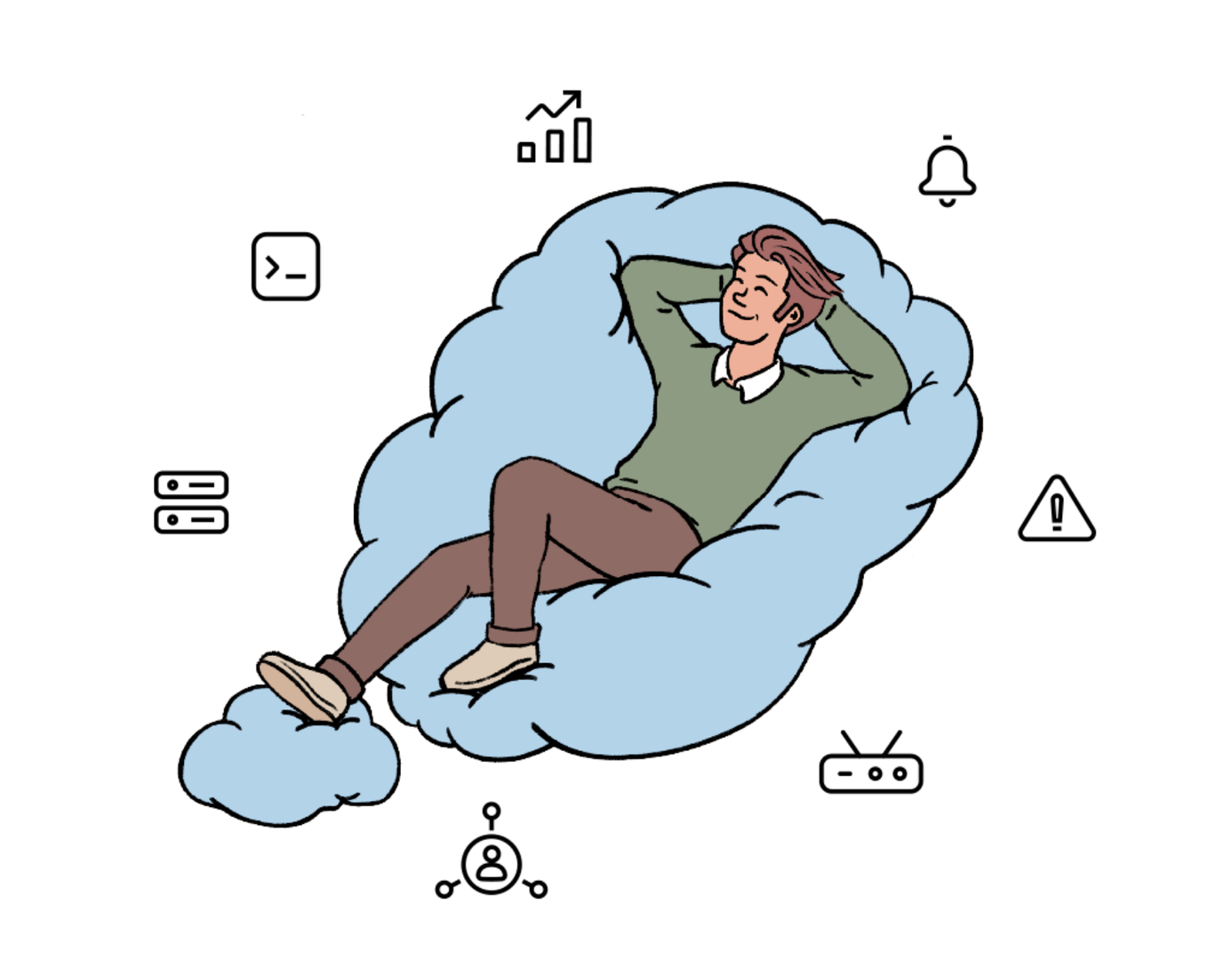 Gearing up for the ERPNext Conference 2022
We will be attending the ERPNext Conference 2022 in the auditorium exactly one month from today to discuss and hear the talks. Yes, there are just 30 days left for the conference. This is your time to sign up for the conference, suggest a talk, sponsor the event, and if you so want, volunteer.
Fortunately, we booked way more participants than we had planned. We have our first gold sponsor, 8848 Digital. Our platinum sponsors are Zerodha, New Indictrans, and ElasticRun.
To register for the conference, click here.

FOSS Conference
Last month many of our teammates volunteered and gave a talk in India FOSS 2.0. FOSS by extension is an NPO dedicated to the cause of building Free and Open Source (FOSS) projects and communities in India and elsewhere. It originally started as the ERPNext foundation in 2016 with the same broad goals.
Here's some reflection Jannat highlights on her experience of giving a talk at this conference and her first visit to Bangalore.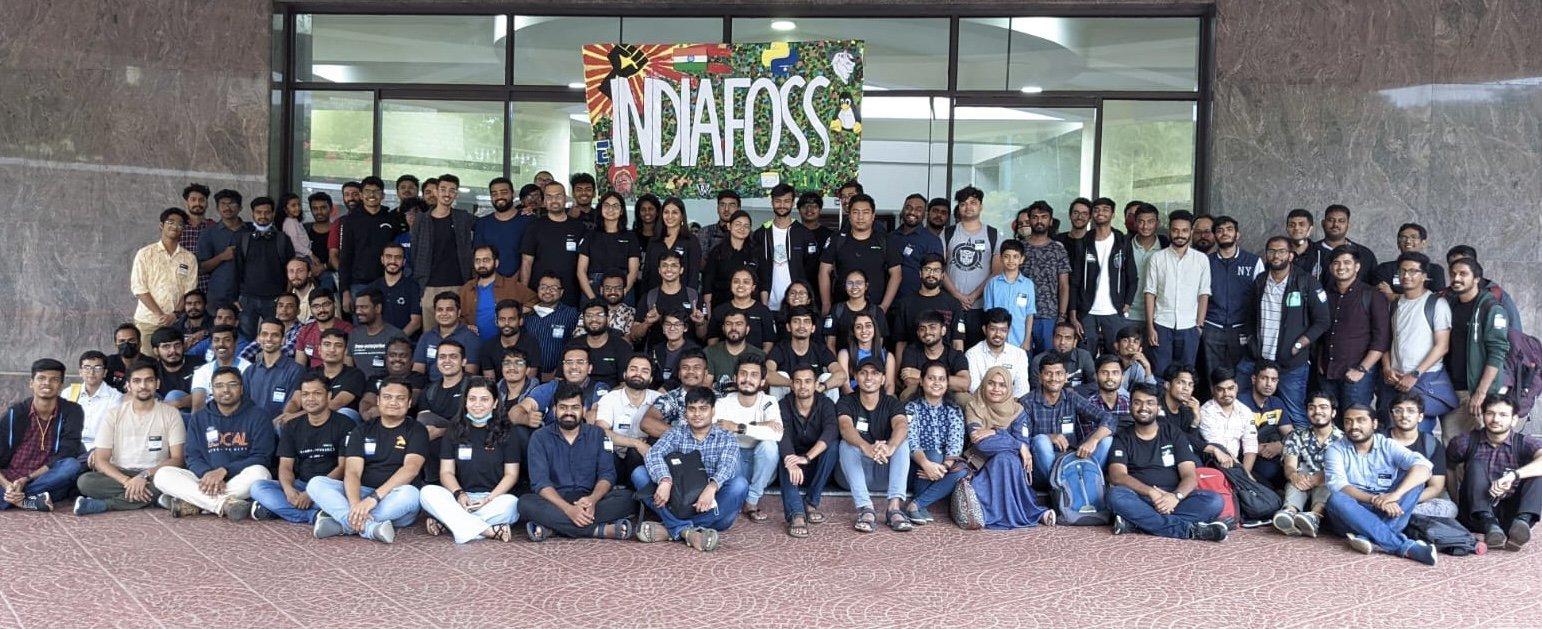 The team captured some raw moments from the conference, checkout the video playlist here.
Welcome on-board
The new comrades that have joined the Frappe family are Prabhat Kumar and Anand Baburajan. Anand will be on the development team, while Prabhat Kumar is a sales team member.
New Partner on-boarding
We ensure that the listed partners are knowledgeable about the product and follow defined procedures. Our partners are expected to successfully manage the deployments and ensure their success. As a result, we use evaluations and certifications to guarantee that they have the product knowledge and an understanding of business procedures.
Congratulations to our partners on completing evaluations! Agile Technica, Hard n Soft Consultancy, Inyaland, Kanak Infosystems, and Crystal Consultancy are officially new partners at Frappe.
Introducing Frappe Desk
We're excited to announce our new FOSS offering, Frappe Desk! It provides all the tools required to provide customer delight. The user can engage in meaningful conversations to resolve customer queries efficiently. Frappe Desk is being designed from the ground up, it's easy to set up and provides a clean user interface. You can check the new features and sign up for a free trial, here.

Frappe School updates
Software is designed to make our jobs easier, but most apps fall short of this goal without a strong user interface (UI). It's difficult to set up a learning management system. especially when the system is completely overloaded with data
Frappe LMS makes sure users have no trouble installing or utilizing the program and keeps their attention solely on what's crucial for teaching and learning. This course demonstrates how simple it is to build a course using the Frappe LMS.
Check out the complete course here: Frappe LMS Course Introduction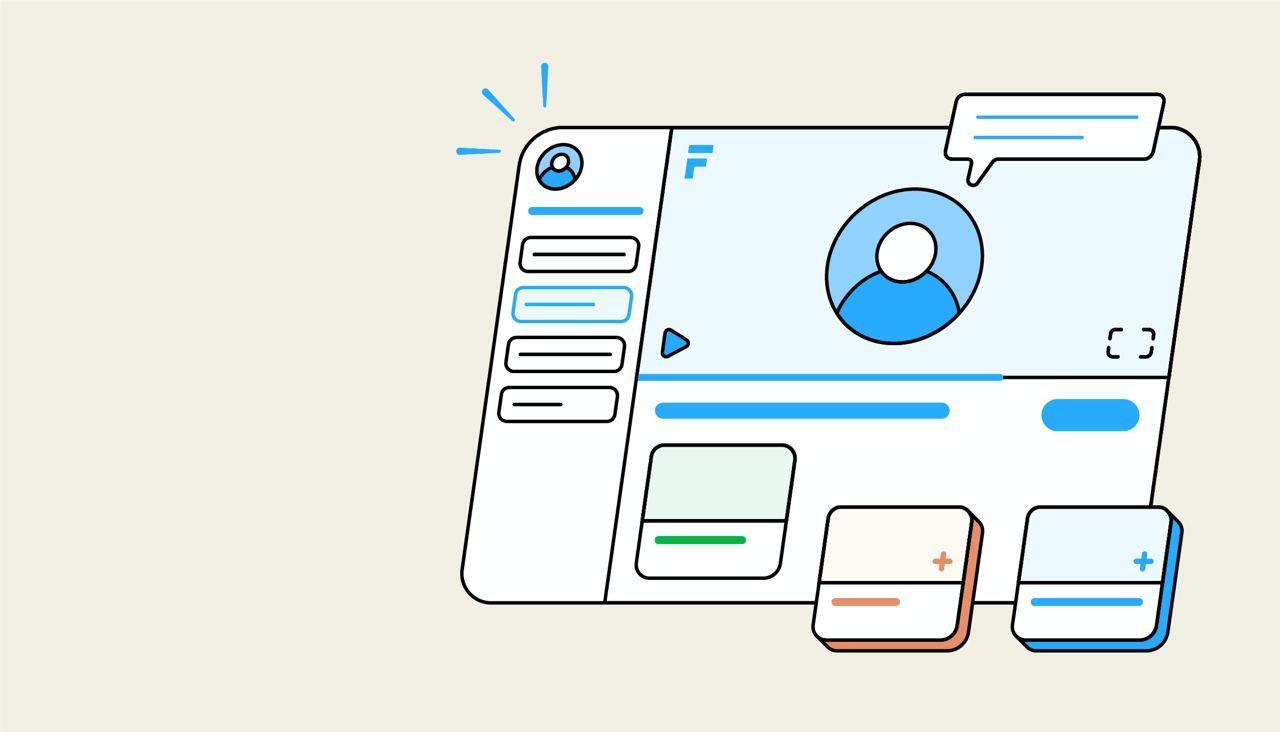 Culture corner
Here are some of the offsite highlights I mentioned in the introduction. We've been to Lonavala before, and this time we remained with our teammates there for three whole days. As a result of this, we all became closer and more personal. That, in my opinion, is reflected in our work since it makes it simple for us to coordinate and you can feel your teammates' energy levels. :)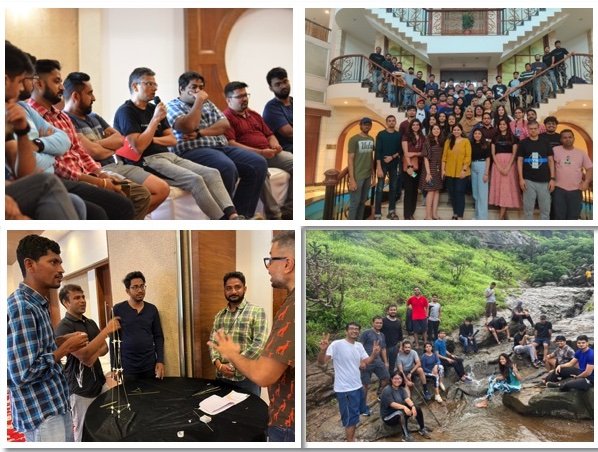 Shadrak describes his feelings about being at this offsite. He covers every angle from this offsite, right from the group discussions, to the training, the famous debate on pragmatism vs principles, and the great trek. Read the complete blog post here
Umair shares two cents on his experience from this offsite. He highlights what the honest discussions were all about, and what it took for us to mold into one team. Read the blog post here.
We asked a few folks at Frappe to talk about what freedom, democracy, and being an Indian means to them, and we received surprising thoughts and reflections. Indians who have been born post-internet identify themselves more with a global culture indicating that nationalism as a concept is weakening. This kind of global unity is required as we try and address problems from the perspective of the species rather than individual tribes.
Blogpost corner
Swiss corporation, Diethelm Aufzüge AG, selects ERPNext to digitize its business processes.
Diethelm Aufzüge AG was able to scale its company and simplify operations more efficiently by using ERPNext. Here is their story of achievement. To learn how it worked, continue reading.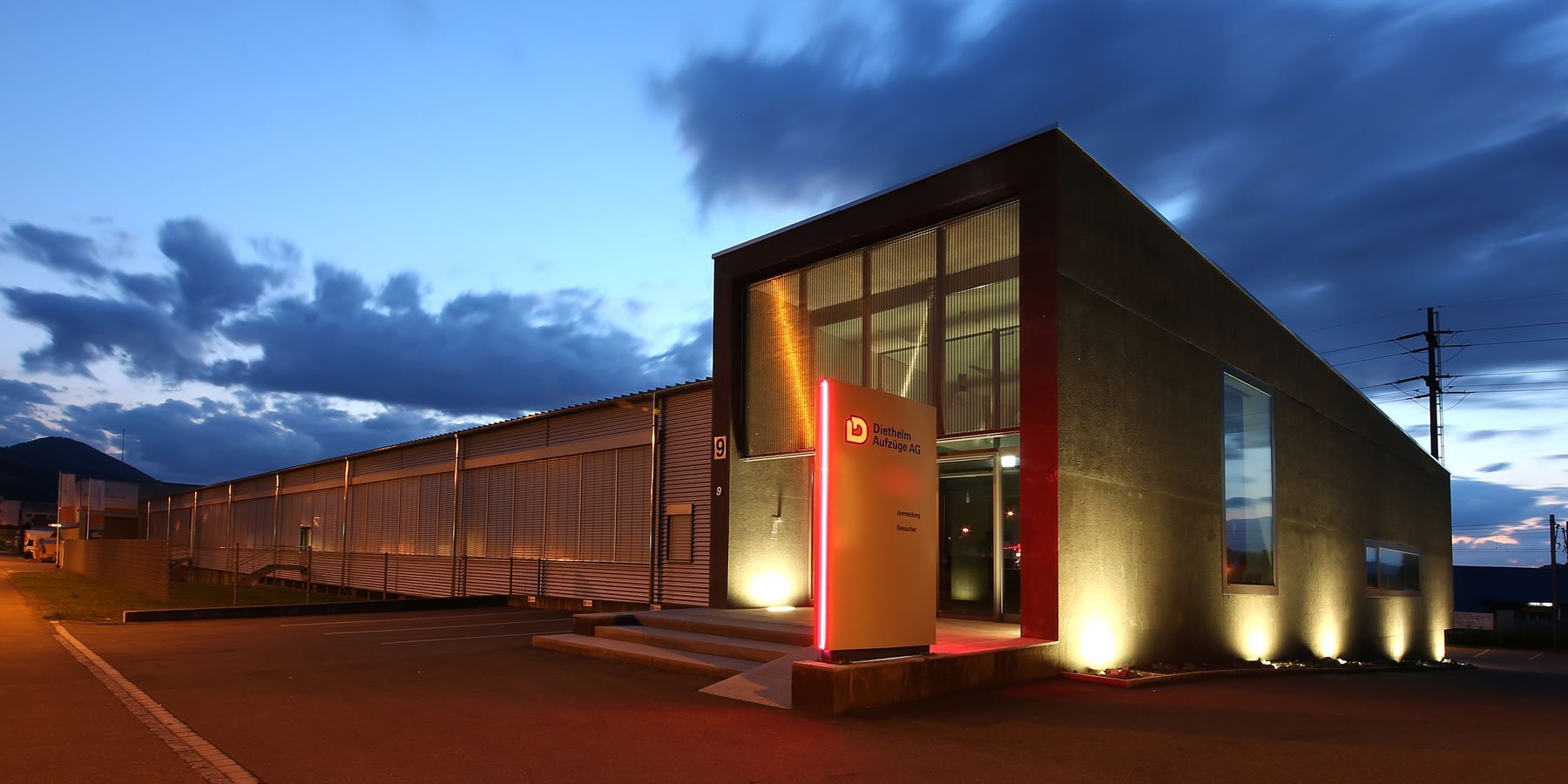 40-year-old manufacturing business moves to ERPNext from TCS iON
Banaraswala Wire Mesh is a renowned manufacturer and exporter of wire mesh. They've been using ERPs since the 1980s. They switched to ERPNext after trying TCS and Salesforce to automate their business. Read this story and learn what the transformation went like.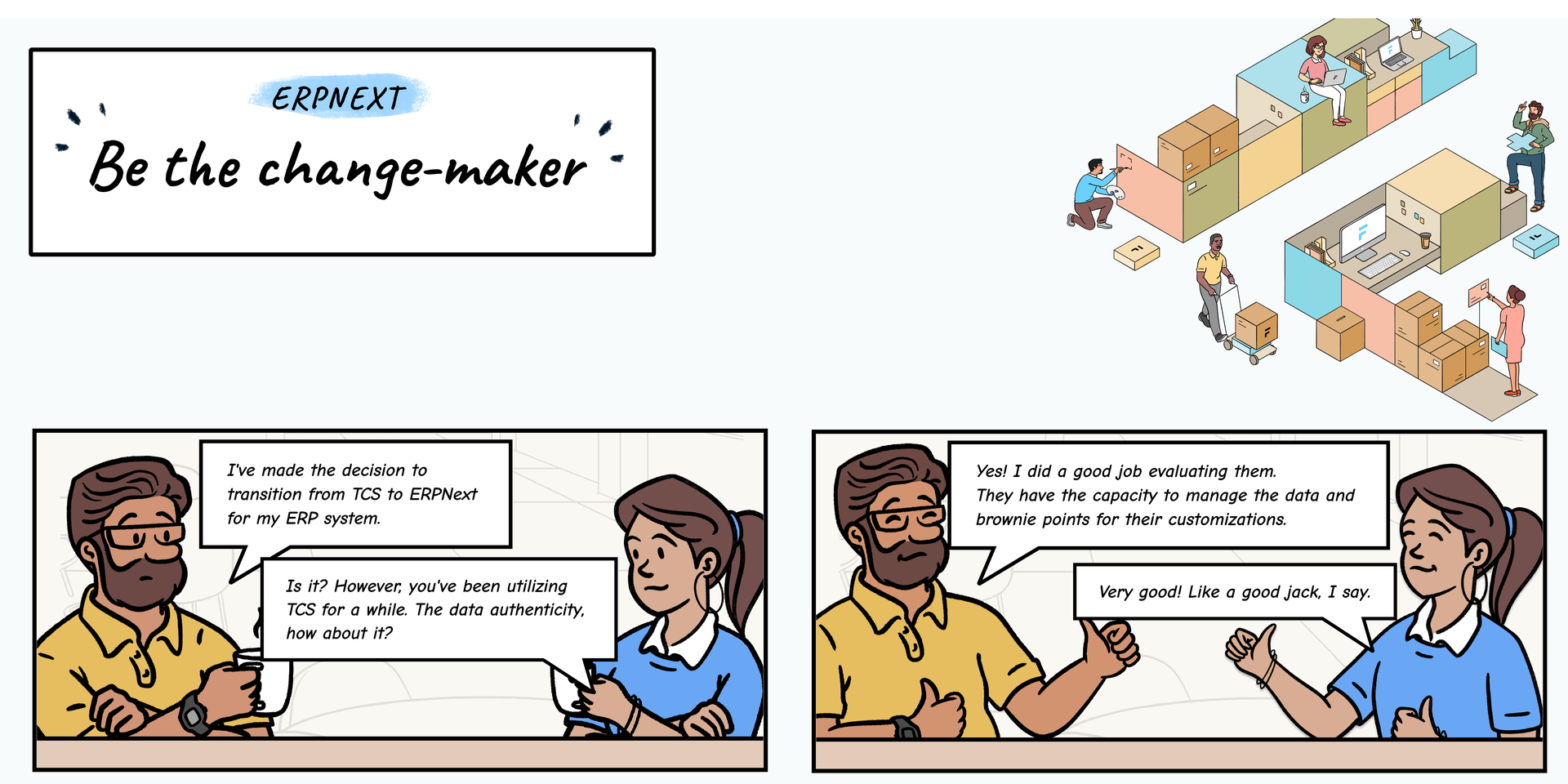 Evolution of Frappe's Partnership Model and Benefits
Here's a detailed blog post that explains the Frappe partnership model. Learn how the partnership model evolved, the challenges faced in the journey, and the partnership benefits offered in today's model. Read the full story here.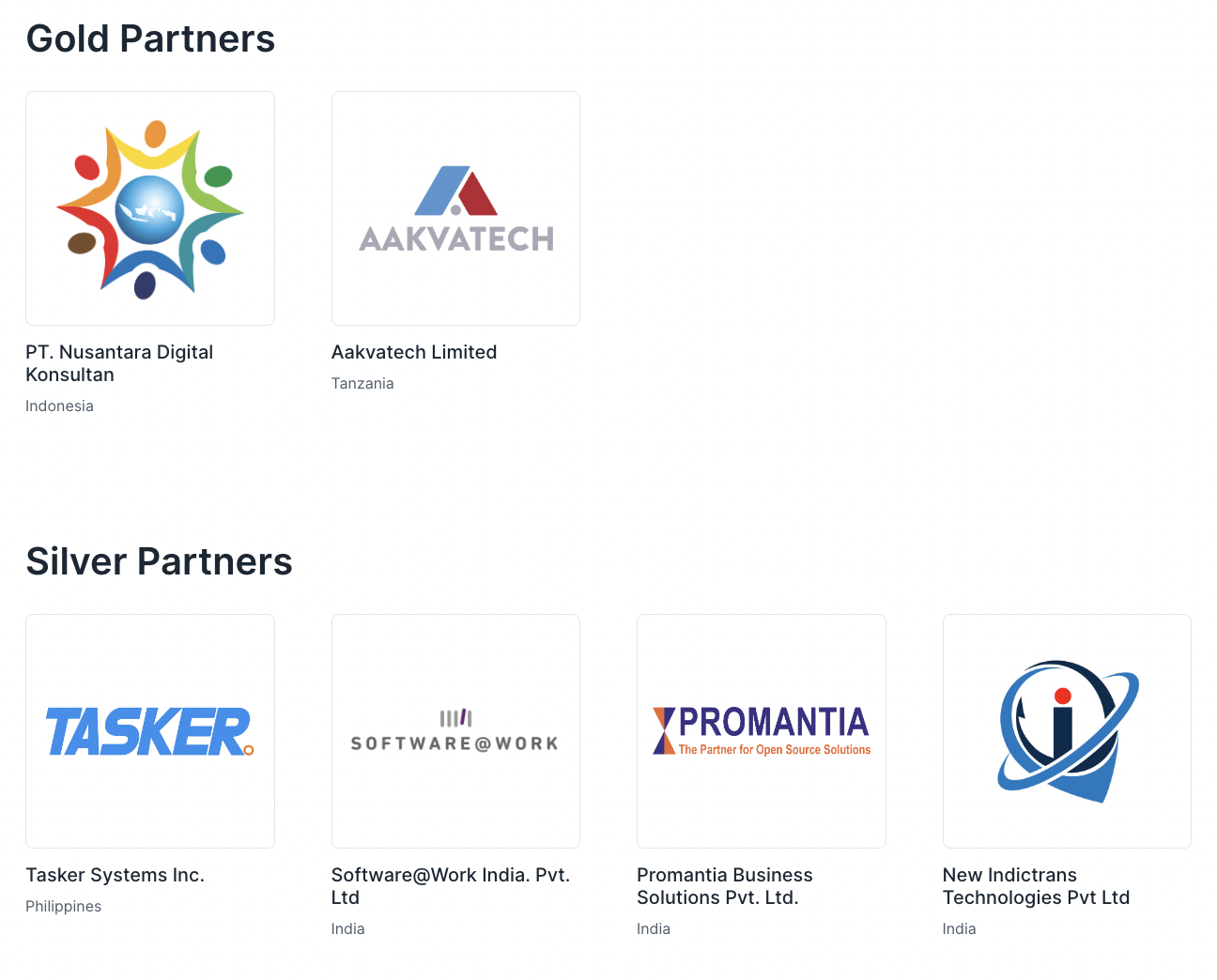 We are hiring
The HR team is looking to close various positions at Frappe. Please refer to the careers page at Frappe and join us, if the positions interest you.
---
We appreciate you reading this newsletter, and we hope it helped keep you informed of Frappe's most recent developments.
Cheers,
Ambareen