The ERPNext Newsletter - May 2022
May 20, 2022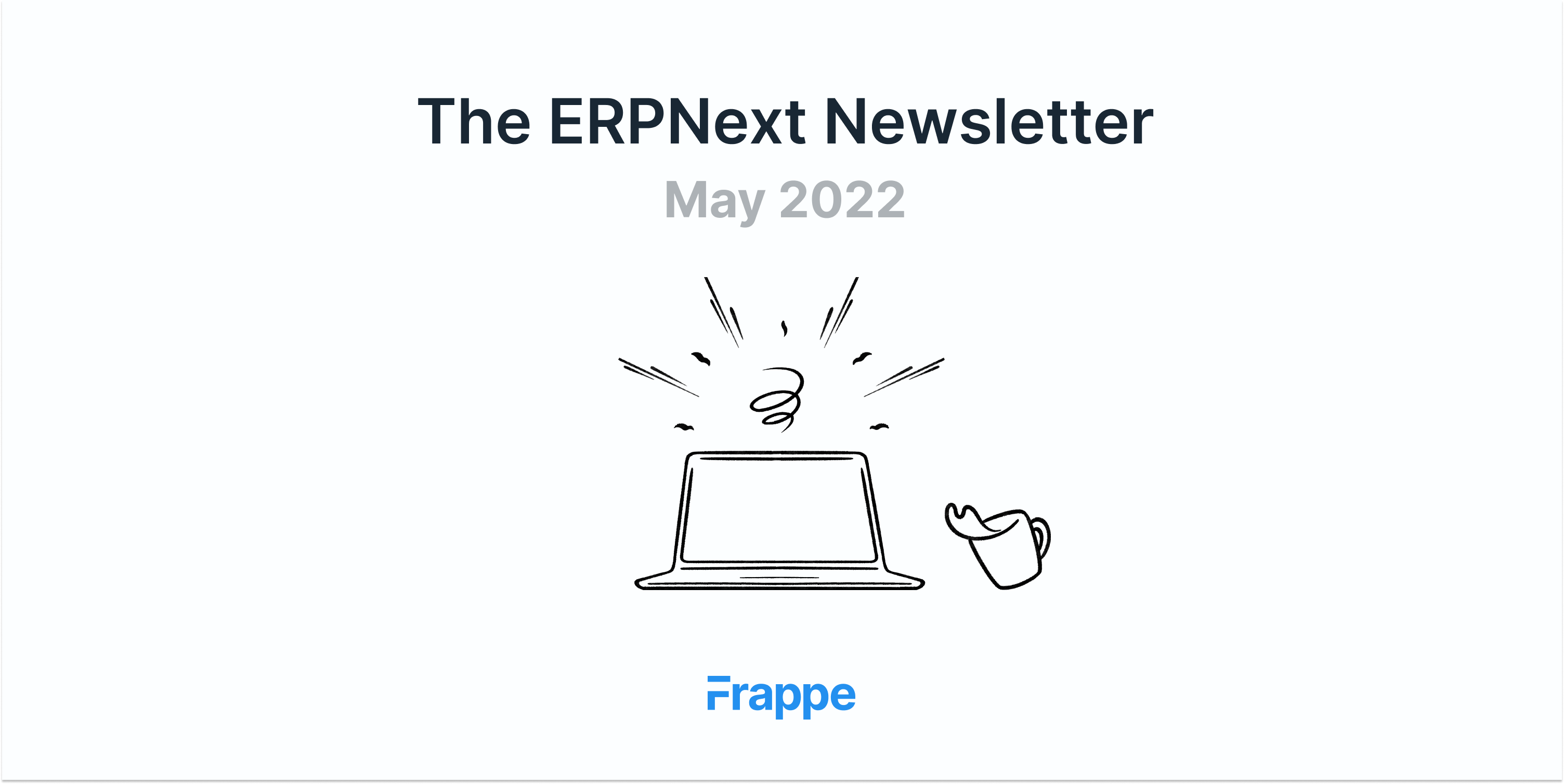 Hi,
I hope this mail finds you well!
May began with open-day and Eid celebrations! Thanks to the HR team for arranging authentic delicious lunch. The team delivered thirteen presentations. This was Michelle's first presentation after becoming a COO, and it was impactful and motivating. For people who are waiting to attend the ERPNext conference, we have a piece of good news for you. This year we are planning for an in-person conference which is tentatively scheduled for September. The dates shall be announced soon, so be ready for another insightful season.
Let's take a look at the activities for the month that just passed by. We hope that the information we have shared below will be helpful to you:
Season of webinars
We are trying to host a webinar each week. By far we could successfully complete 3 webinars, based on different topics, and they were received well.
Using ERPNext for the US Businesses:
Michael Pinkowski is the president of Parsimony, an ERP powered by ERPNext. He is joined by Kundendu Singh, our host and Business Development Manager at Frappe for an interactive session.
Watch the webinar recording and see Michael connect beer, the Blue Angels, and a canyon into 5 reasons why you should get off Quickbooks and onto ERPNext to get your business to the next level!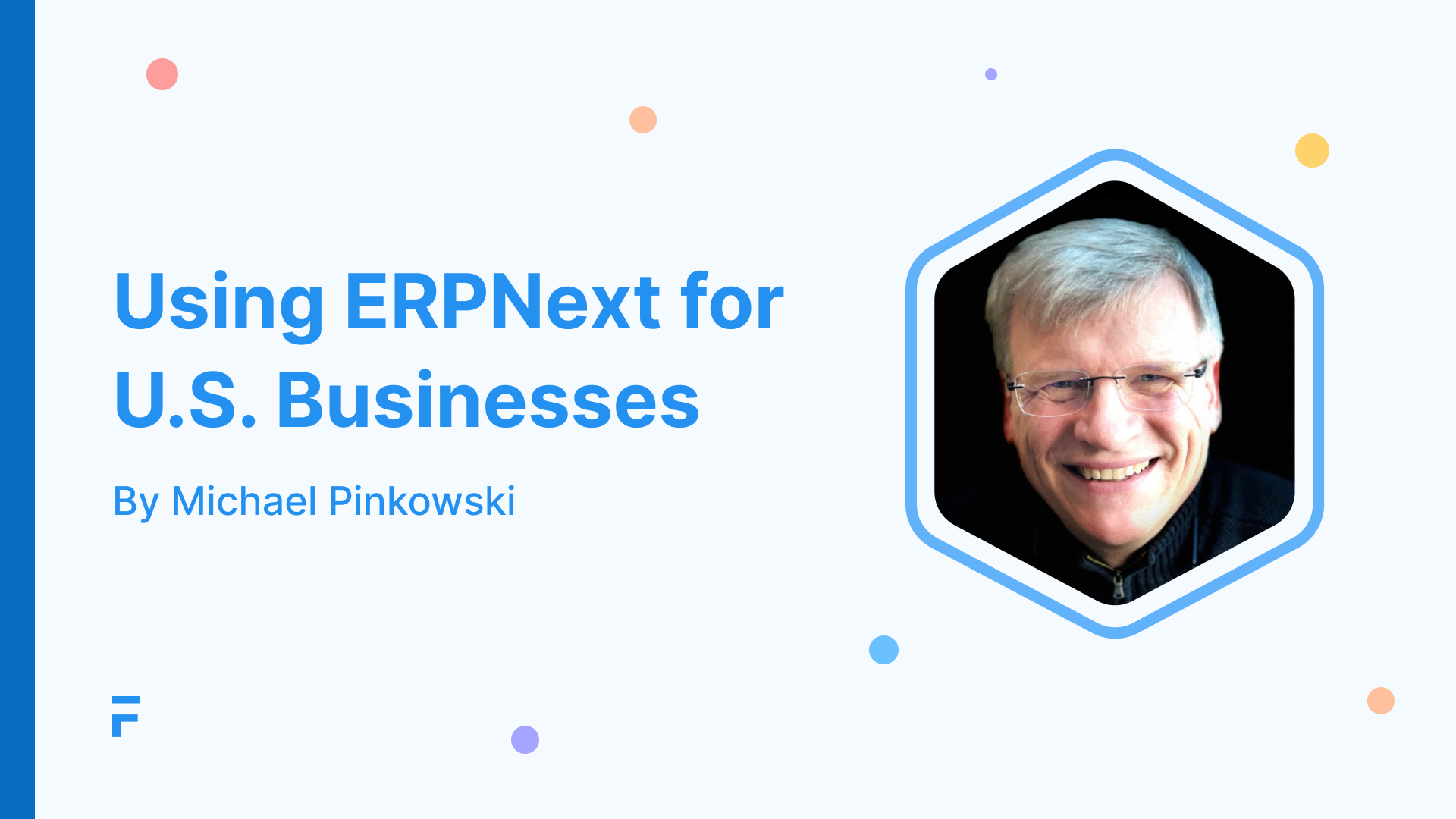 The success story of Saudi BTI - A Frappe Partner
Working with Frappe Partners ensures that your ERP platform is supported by the most efficient and experienced team! We hosted a webinar with our Gold Partner, Abdullah Rasin from BTI Saudi. Here he shares his success story with Frappe.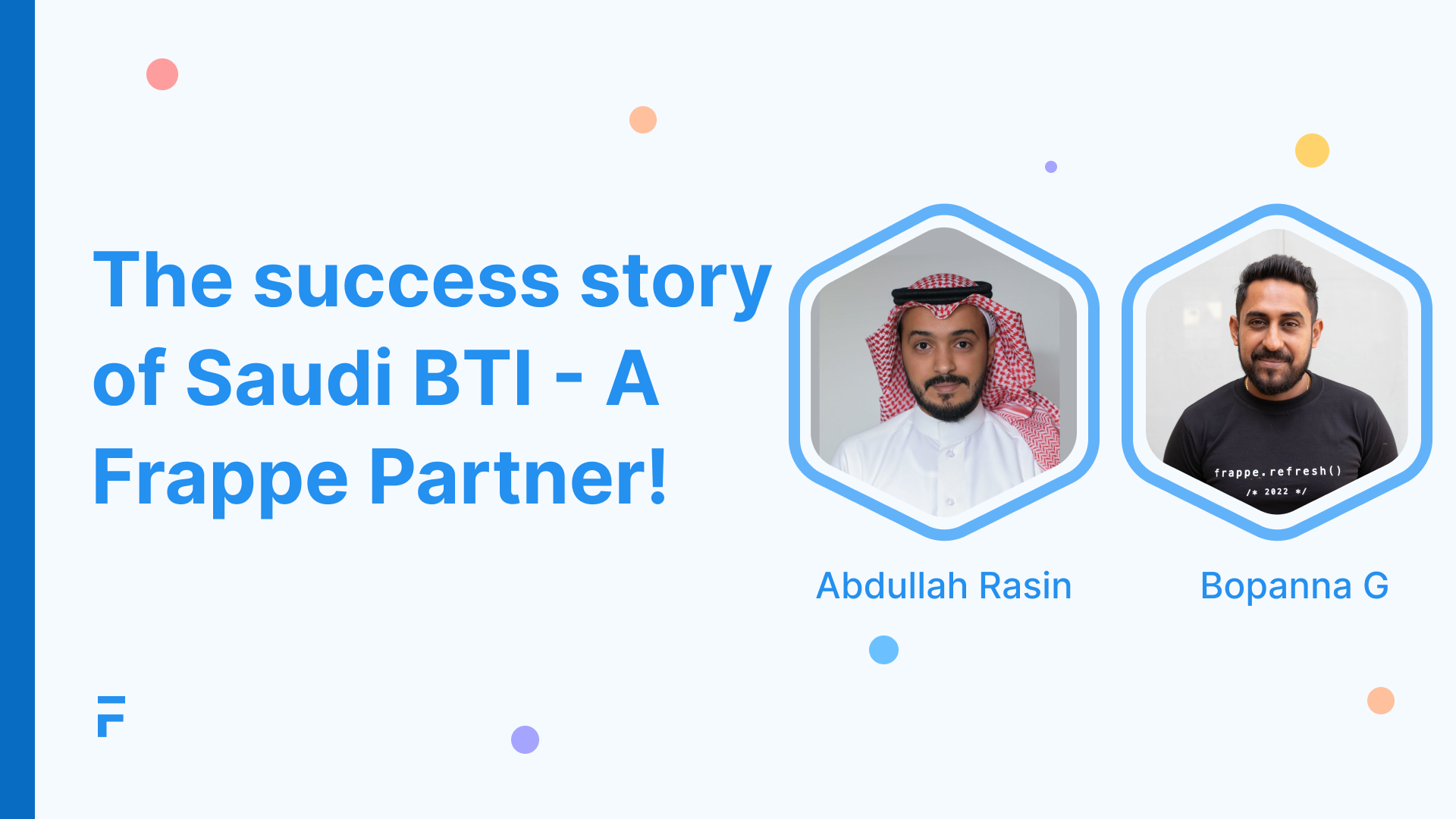 GDPR Compliance Webinar | Frappe & Prighter
Frappe became GDPR Compliant a few months ago and it opens up so many new opportunities for us, our partners, and our customers!
Watch this webinar hosted in association with Prighter, our legal partners in the EU region talking about how GDPR Compliance is important and how we achieved it at Frappe!
The webinar shall be covering the following topics:-
What is the relevance of GDPR and why should we be abiding by the regulations?

How is Frappe ensuring GDPR Compliance for its products?

How can customers avail their rights under GDPR Compliance?

How are we providing security and technical standards to ensure security and data privacy?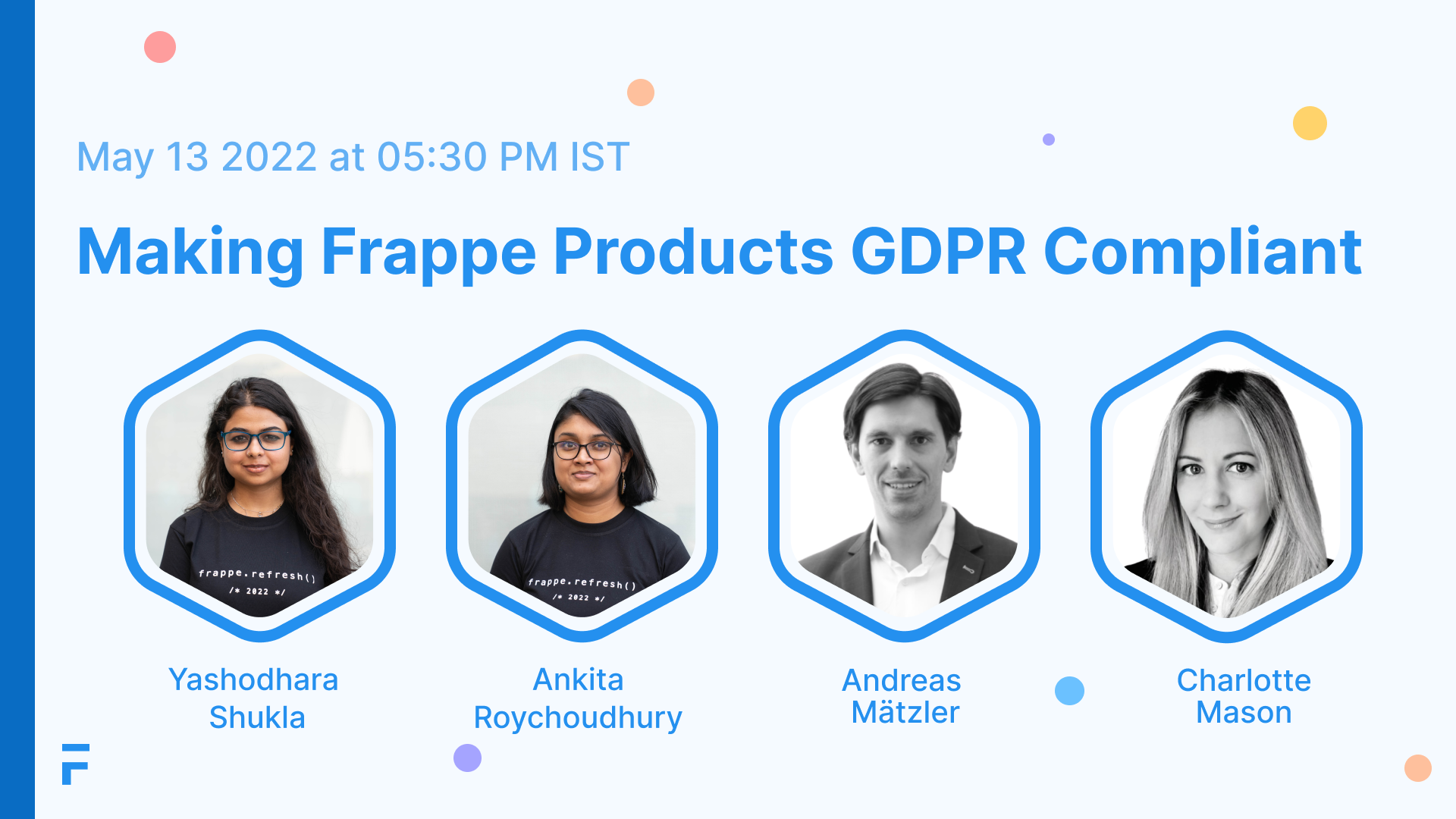 Partner Certifications
We ensure that listed partners have product competency and follow standardized processes. Our partners are expected to manage the implementations effectively and make them a success. Hence, we ensure that they have product expertise and understand the business processes through evaluations and certifications.
The partner team took evaluations of our service providers and partners. Three partners Indiba, New Indictrans, and Promantia successfully completed their evaluations. They qualified to become the official partners with this certification.
Preparing for QMS and ISMS audit
Last year, Frappe became an officially ISO certified company, we got ISO 9001 and 27001 certificates. To bring more discipline to these achievements, we have commenced with an internal audit. This will help us align the processes better which will eventually help us for the external audit which is due in June.
Pick your pay
In the previous newsletter, we included the blogpost which gave a broad overview of how exactly the process of picking your pay works. The team further went ahead and captured the moment of our teammates on what it feels like to choose your pay? Here's the video of the same.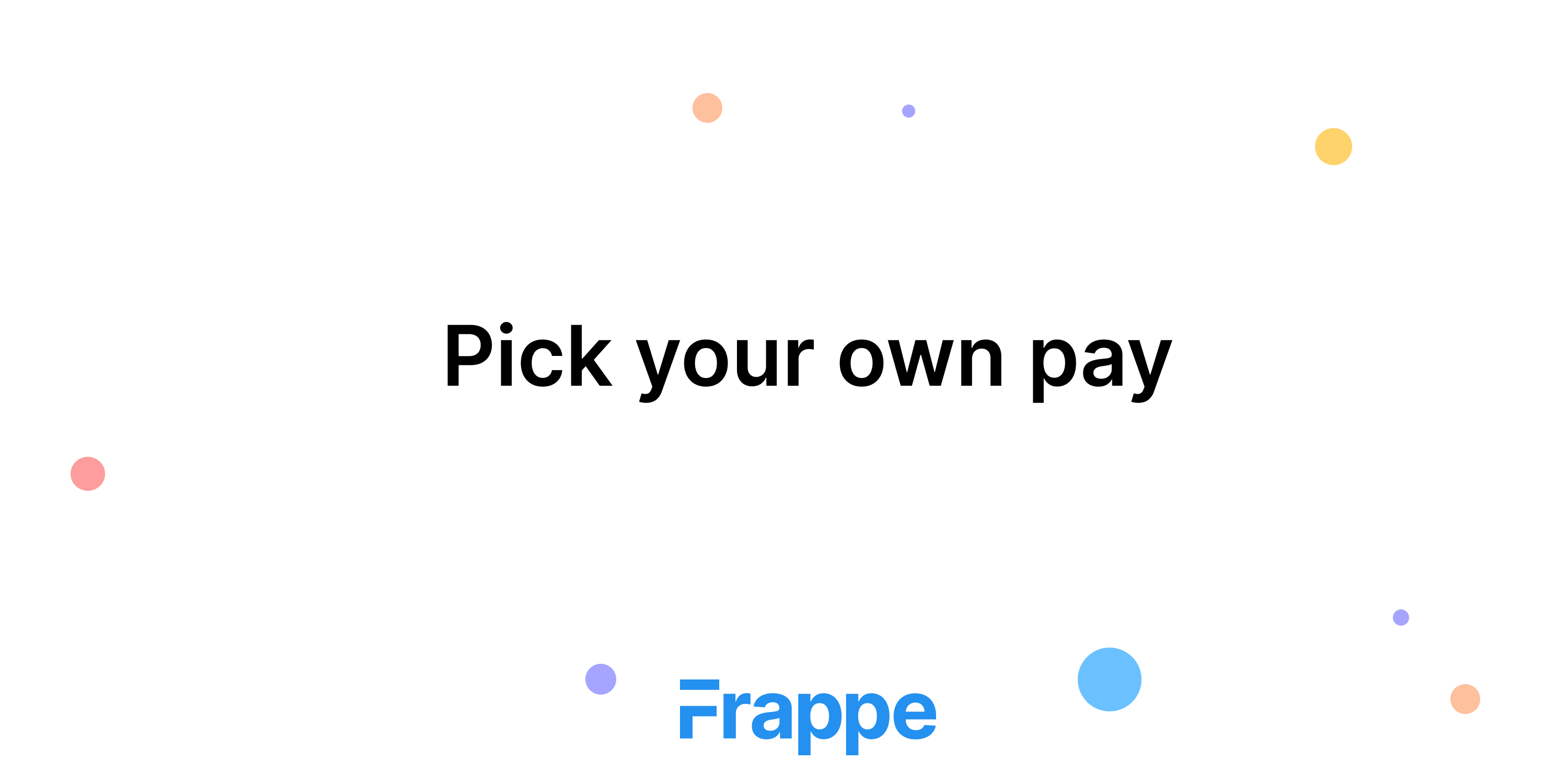 Launching paid certification at Frappe School
Congratulations to the Frappe School team for launching paid training courses. The first batch commenced with 13 participants. Here's the recording of the session by the team.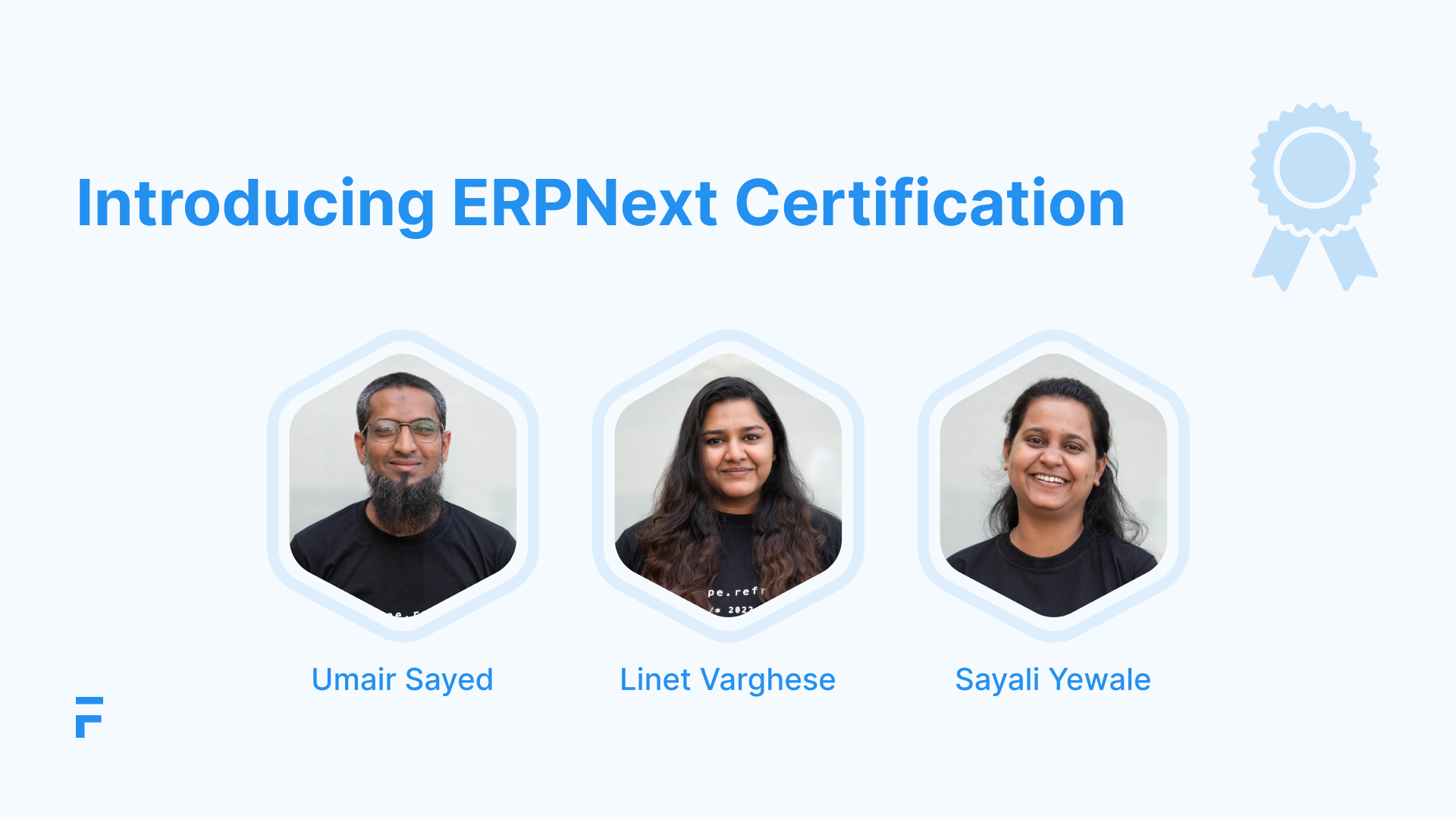 Ameer Babu is one of our certified partners, and he became the first individual to achieve the ERPNext certificate for Frappe School. He completed the courses on Manufacturing (with Accounts, Inventory, Selling, and Buying), and Human Resource Management v13 (HR and Payroll module).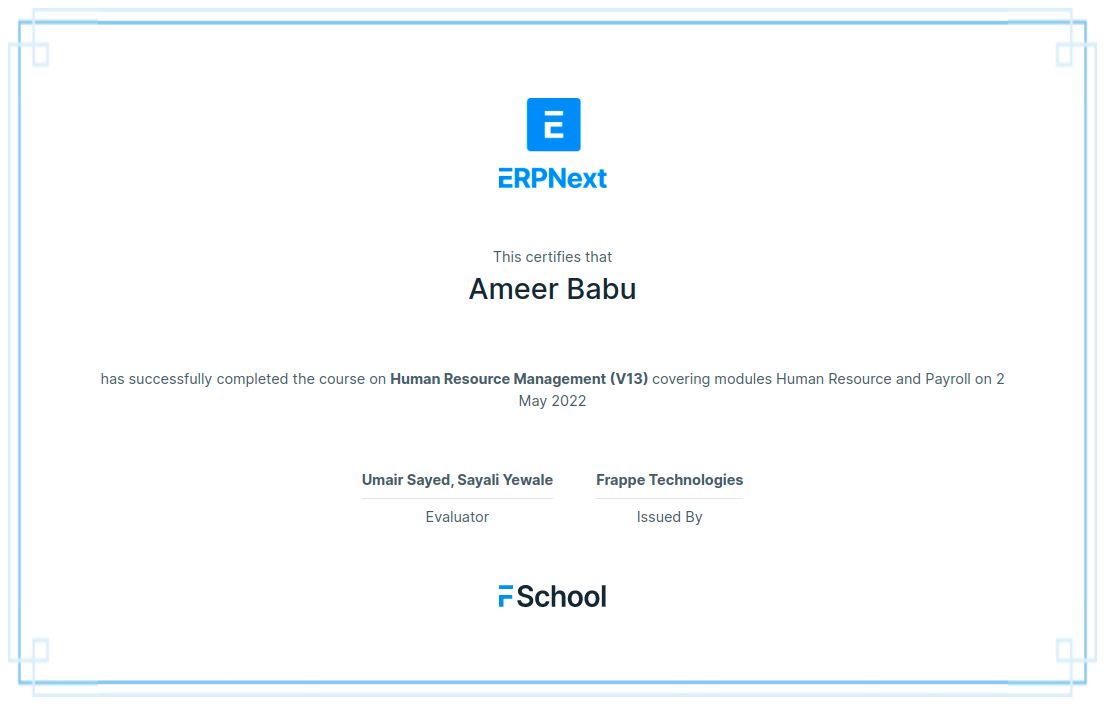 Blogpost corner
Indiba in partnership with Frappe for ERPNext Implementation
Asim is the founder of Indiba Business Solutions. Inspired by the nature of the open-source environment, he chose to partner with Frappe for ERPNext implementations. In this partner success story, he narrates Indiba's journey with Frappe, the shortcomings, challenges, and success. Read the complete story here.
Seamless deployment of Frappe Cloud and ERPNext implementation by Craft Interactive
This is another partner success story with Craft Interactive. They are one of our silver partners based out of the UAE. They have successfully implemented 100+ ERPNext projects and onboarded 60+ Cloud customers for Frappe. We got in touch with Neji Moidunny - Head of Sales and Operations at Craft Interactive. He helped us understand their definition of success, the challenges of being a Salesman, and Frappe's contribution to their success. Read the complete story here.
We are hiring!
The HR team is looking to close various positions at Frappe. Please refer to the careers page at Frappe and join us, if the positions interest you.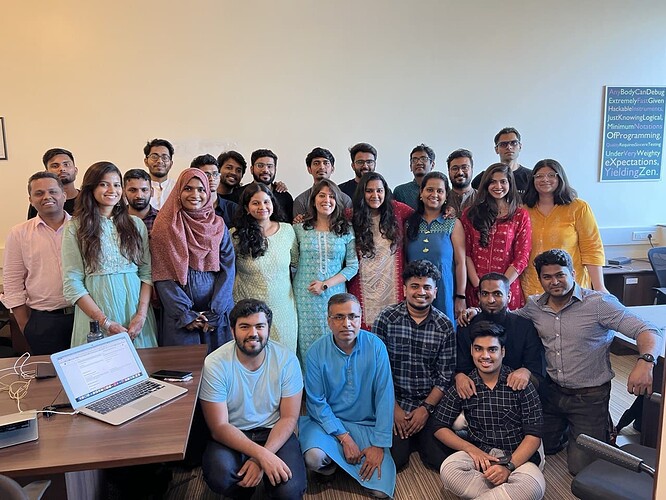 (Eid Celebrations)
Cheers,
Ambareen S
Think someone would like this newsletter? Go ahead and share it.
Click here to view our previous newsletters.