The ERPNext Newsletter - February 2022
February 17, 2022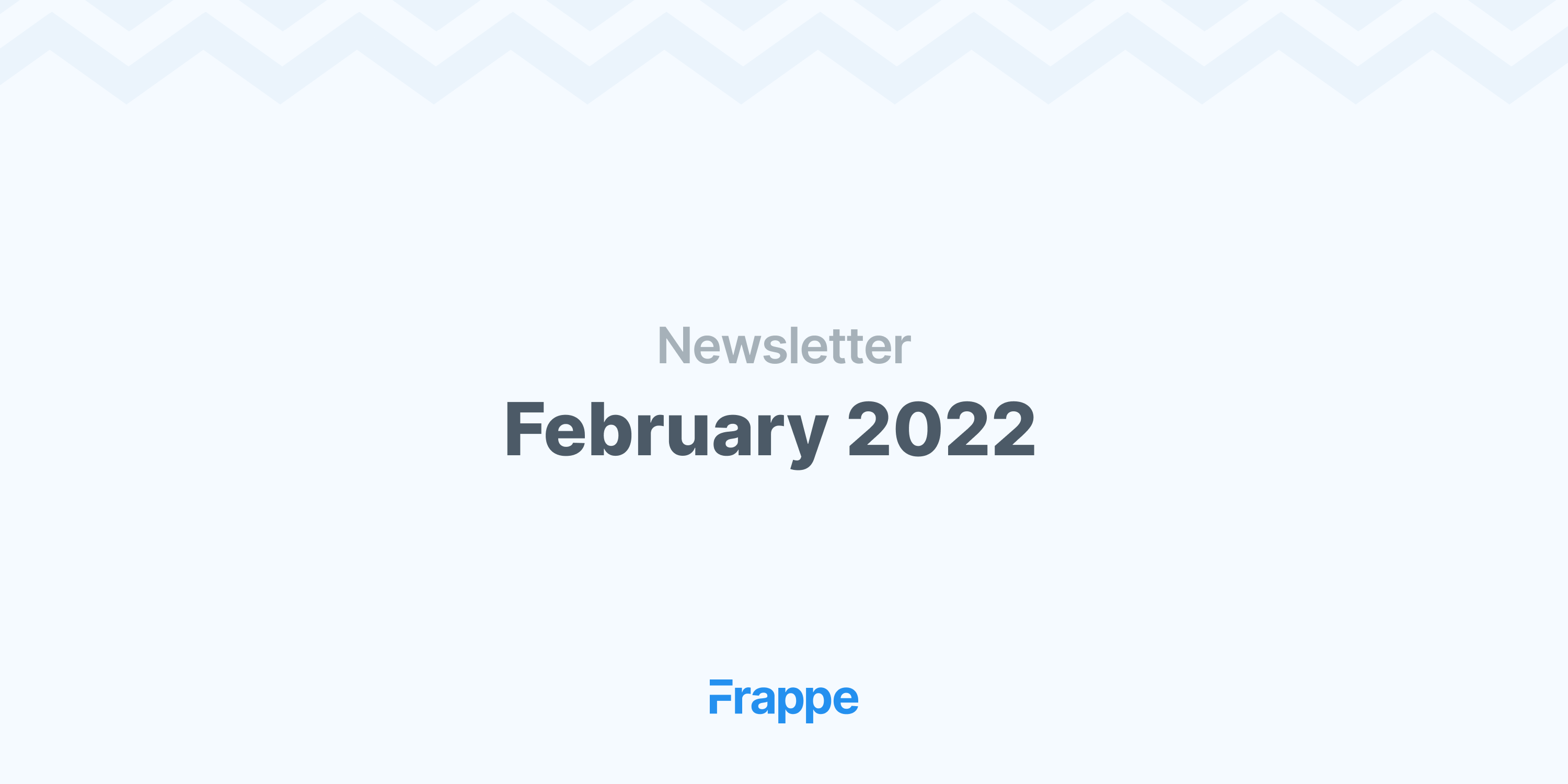 Hi,
Hope this email finds you in good health. Climatic changes took a toll on the weather here. Mumbai experienced the coldest winter for the first time, with the temperature dipping to 7 degree, we almost resembled Rudolph the reindeer. About time we start taking care of our planet.
After the year-end break, team Frappe is geared up to ace the last quarter of the financial year. Let's take a dig in the kitchen and see what the team has been up to.
Partner evaluation
Partner lead sharing is accelerated by 50%, and we plan to grow further. We realize that Partners are our extended team that is customer-facing. This also means that they need to have good product knowledge. Therefore, we decided to extend our evaluations process to the Partners' teams' too. This ensures that we enable our Partners to be product knowledge experts in the market, thereby helping them build a great ERPNext practice. So yes, evaluations are in progress for our Partners too!
Greycube is now officially a Bronze Partner
It gives us immense pleasure to announce GreyCube as our official bronze Partner. They are one of our oldest partners, and they chose to undergo the evaluation and were the first Partner to get certified. Read this story to know more about them.
Webinar on Healthcare
Chillar Anand, our in-house "ERPNext for Healthcare" expert, gave a demonstration where he covered the OPD cycle in the Healthcare module. He gave a brief overview of the steps involved in onboarding a doctor (healthcare practitioner), creating patient appointments and encounters, managing LIS (Laboratory Information System) workflows, and viewing patient history or healthcare dashboard in ERPNext. Check out the detailed demo on our Youtube channel: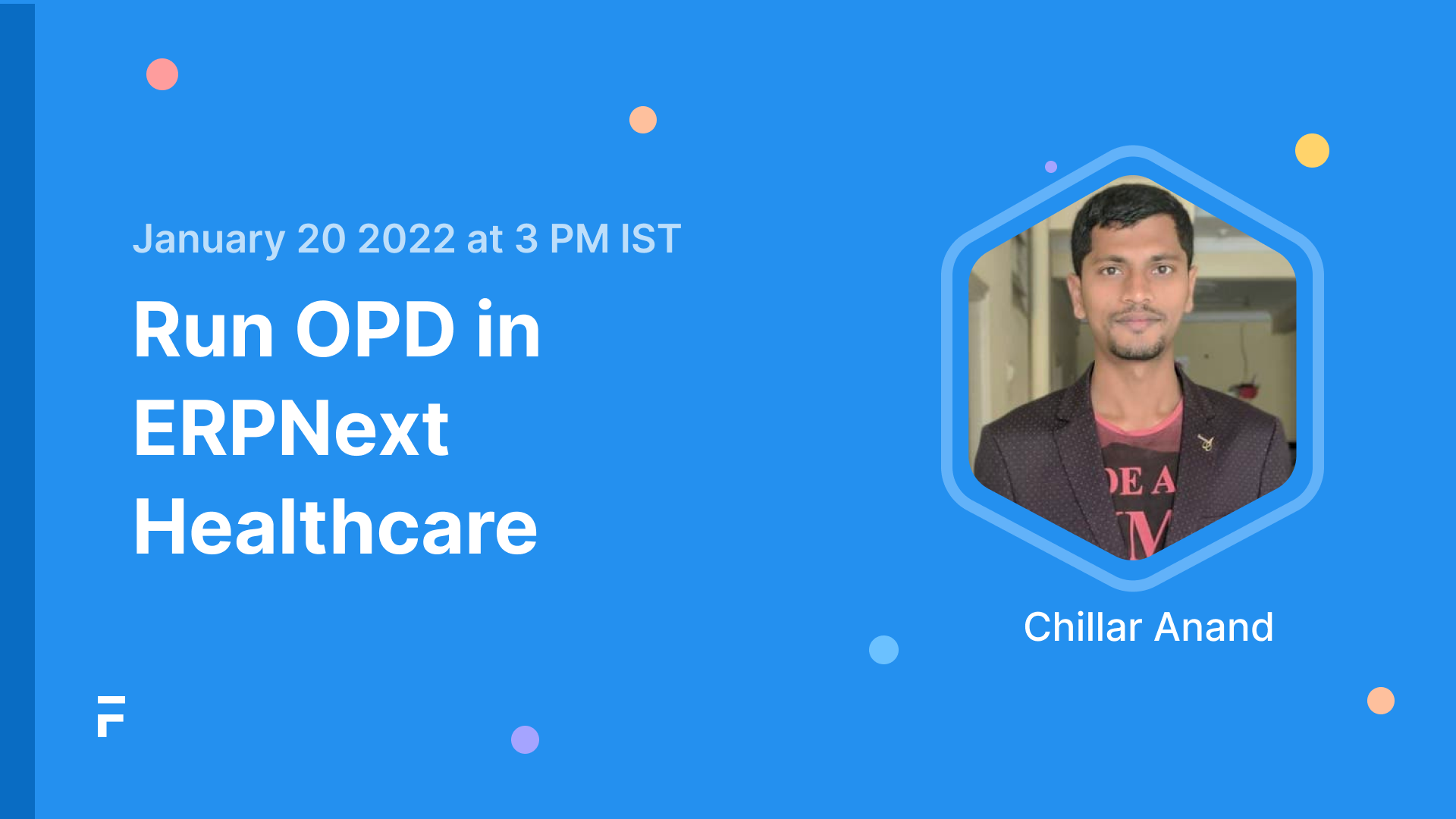 Discussion on Compensation
As we approach another appraisal cycle, some of our Friday forums are reserved for the compensation topic. Last year we designed the "choose your own pay" model which resonated well with the entire team. This year we plan to design "Pay Bands" based on the skills (both technical and soft skills) of each person, their level of contribution, and work experience. This will be different for different teams. As always, the teams will present their performance measurement metrics which define each Pay Band and subsequently choose their own Pay Band. This discussion will be done in the upcoming offsite.
Support Portal
Off late, people are finding it difficult to raise their complaints via support app. Right from installing it to deploying it and syncing the data was difficult. This was critical and needed to be addressed on priority. Rushabh came up with an alternative. He created a basic support app that works seamlessly and is a simpler version of its older self. Check it out here.
Hello Instagram!
Our wings are widespread on Facebook, Twitter, LinkedIn through which we pass on important information and communicate. The ERPNext Discuss forum itself has an audience of more than 15k, which helps every member related to the ERPNext world connect swiftly. How could we leave the most talked-about channel in the world behind? Foram, Palkan, and Nishant teamed up to create our very own channel on Instagram. To get more updates, join the channel here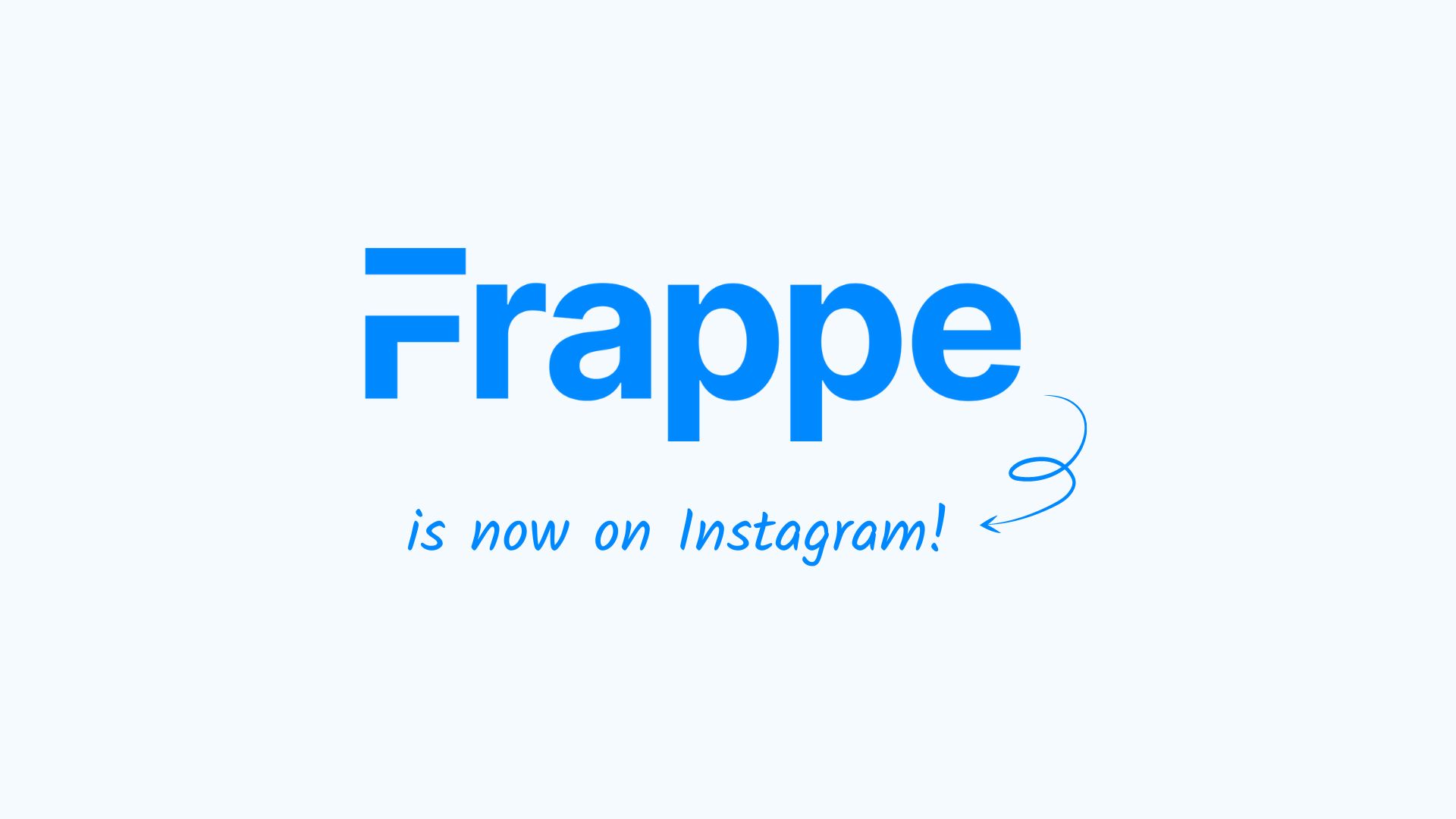 Blogpost Corner
Customer success story
Nisiki Tech, a Bangalore-based organization chose ERPNext to transform their organization digitally. Palkan wrote a blog post to share their amazing journey of transformation. Read the story here.
Release notes 13.18.0, and 13.19.0
The highlights in the release notes include some enhancements for ERPNext Features and Frappe Framework. You can read this blog further to understand more about bug fixes and new introductions. Release notes 13.18.0, and 13.19.0
Contributor of the month
Every month we host an open day where teammates showcase their work through presentations. There are both individual and team presentations. Based on the presentation and work done, nominees are picked for the "Contributor of the month" award. Based on the number of votes each nominee gets, the "Contributor of the month" is awarded to the nominee with the maximum votes. Rijul was voted as the contributor of the month. This short blog post will give you some context: Contributor of the month:Rijul Chaturvedi
Celebrating one year at Frappe
I completed my first year at Frappe, this year was a milestone for me, I have learned so much and am grateful to so many of my teammates here. It's beautiful that people invest their knowledge and time in you, not many organizations do this. So here's a little ode to my short journey at Frappe.
Welcome on-board
We have two new additions to the Frappe family, Krutika and Ansh. They have joined in as Interns in the Developers' team.
Cheers,
Ambareen S
Think a friend/colleague would like this newsletter? Go ahead and share it.
Click here to view our previous newsletters.
Tell us what you think about the newsletter. Revert on this mail to submit a response.