The Frappe Newsletter - June 2023
July 3, 2023 Hey there!
As we enter into a new month, here's a quick rundown of all the interesting things that unfolded at Frappe in June.
---
Frappeverse 2023 is back – only this time, bigger and better!
Get ready for Frappeverse 2023; our annual conference is back with the same spirit and energy on Sep 8th and 9th. Save the dates - you won't want to miss what we have in store for you this year! ✨
Join us for captivating conversations around the untapped possibilities of our products and services that will leave you 'Thinking Beyond' ERPNext.
🗣Calling all speakers! Propose a talk and share your inspiring stories.🌟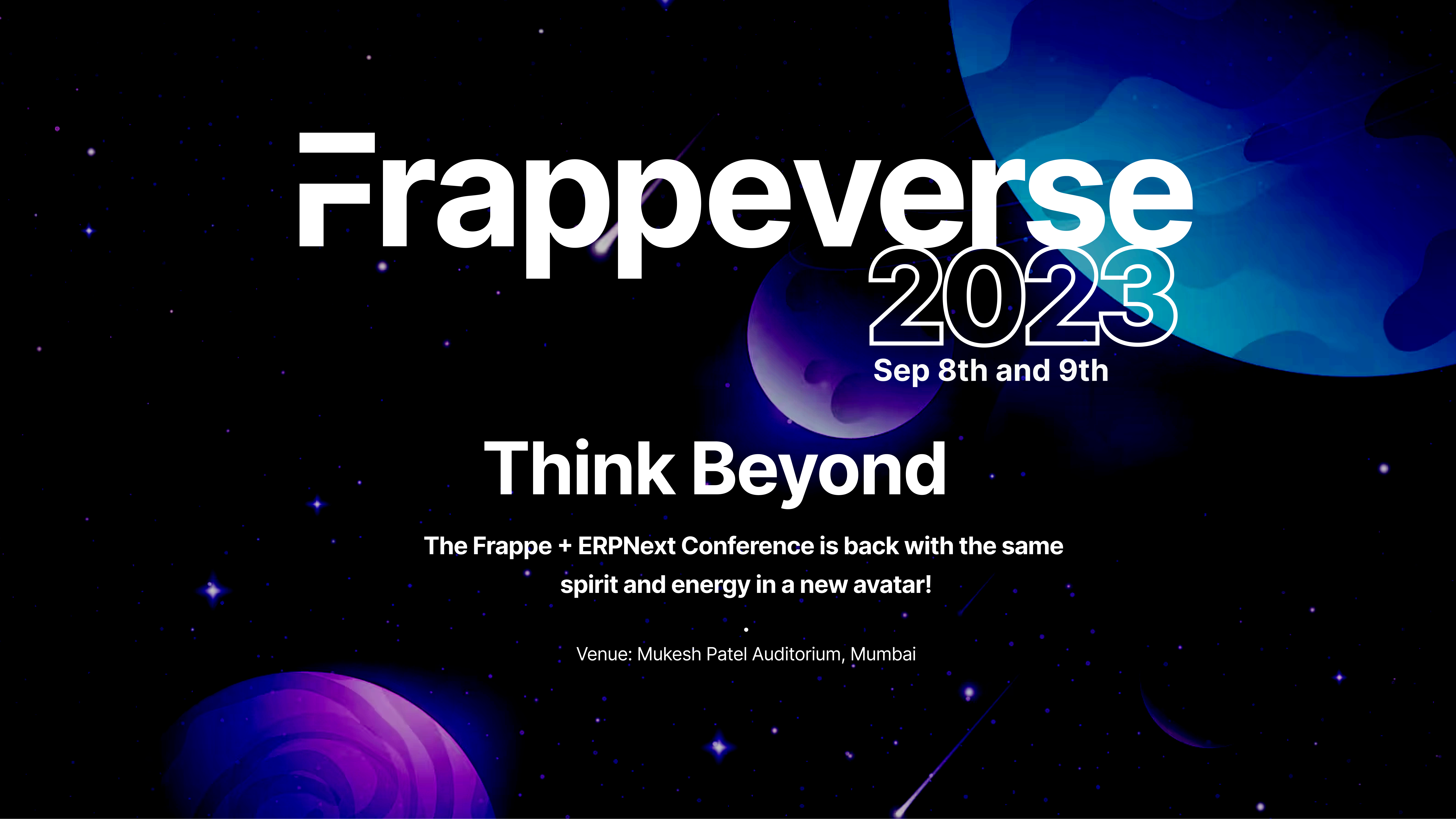 Register for the event now!
---
Host your ERPNext Sites with our new Frappe Cloud Hybrid
With Frappe Cloud, we believe in empowering you with complete control over your server and data. And, our Hybrid Hosting solution will help you leverage your infrastructure while enjoying all the incredible features of Frappe Cloud.
The best part? When you host new sites on these servers, there's no additional cost involved over your subscription. We are here to assist you in maximizing the potential of your servers. You can create unlimited private benches and sites, unleashing endless possibilities! 🌟
We conducted a webinar yesterday where Athul walked everyone through the new Frappe Cloud Hybrid feature. 🧑🏻‍💻 The recording of the session will be shared soon; stay tuned for more updates.
Read more about Frappe Cloud Hybrid
---
Introducing Frappe's Print Designer App for amazing print formats!
Frappe's Print Designer app is a powerful tool that combines a user-friendly interface with seamless customization options, helping you to effortlessly create stunning print formats for all your business needs. With a wide range of customizable options, you can infuse your unique branding and style into every document you create. From invoices and purchase orders to delivery notes and more, the possibilities are endless. 🚀 💻 ✨
Check out this video by Maharshi to see the app in action.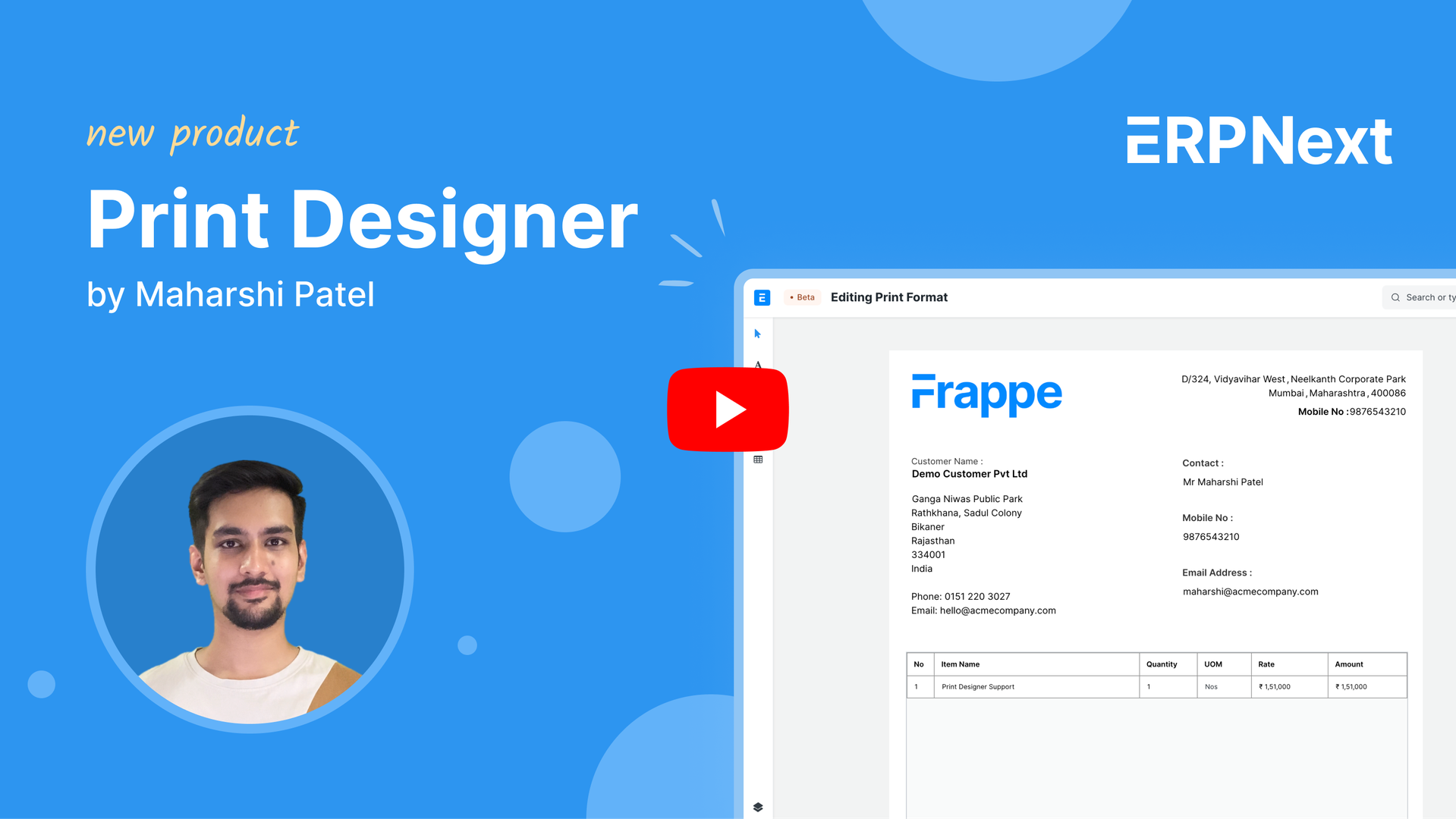 Try the Print Designer App
---
Achieve more with the new go-to tasks tab on Gameplan ⚡️
Gameplan is our async communication tool for having meaningful discussions. This month, Faris has made an exciting update by adding a task section to help users efficiently plan their major work. Now, they can plan their daily tasks in advance and experience the satisfaction of completing them by the end of their target. Here's a snap of how it looks.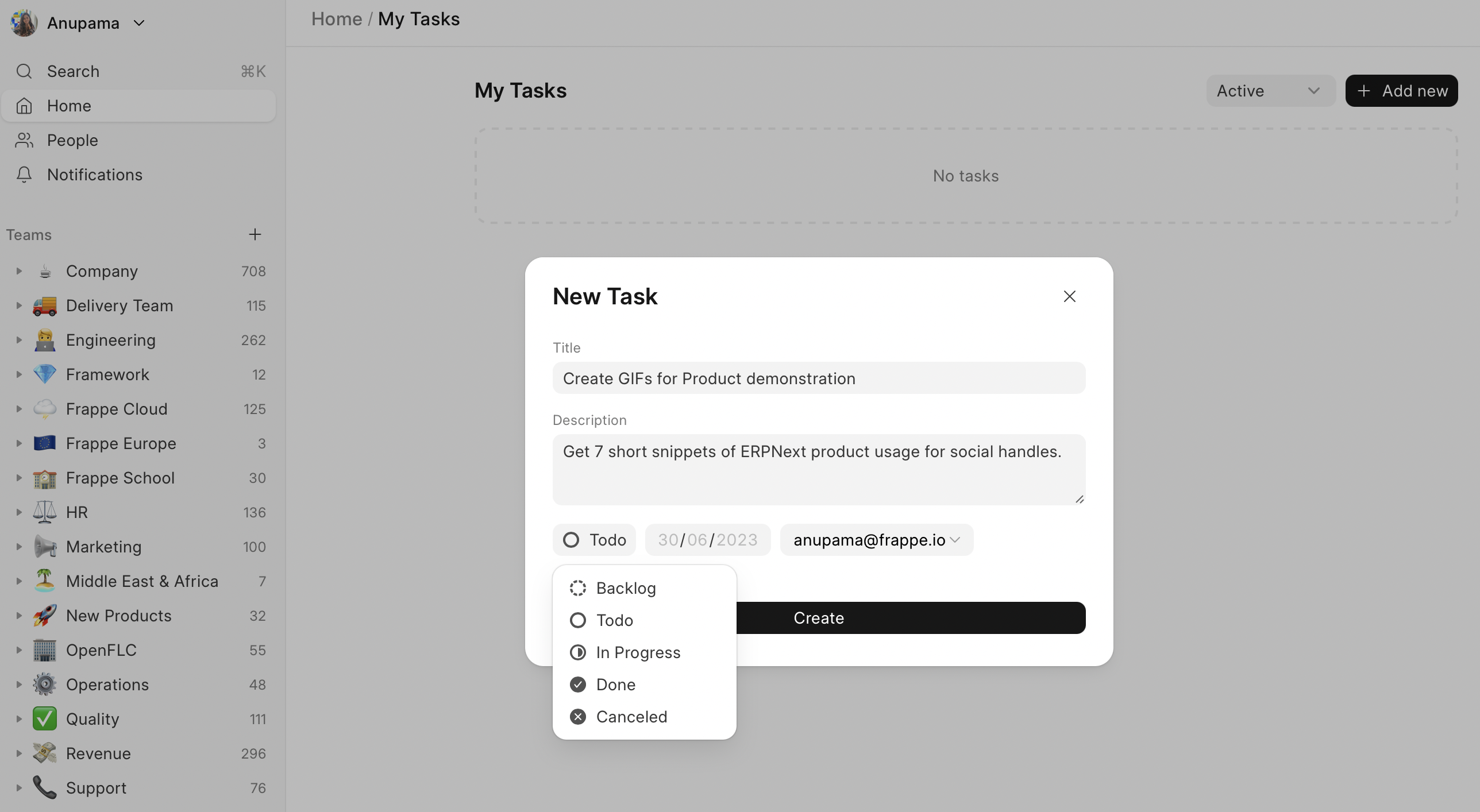 Gameplan provides a centralized hub for all your project-related discussions, allowing you to conveniently organize them into different teams. Plus, with a separate space to track your personal tasks, you can speed up project timelines and stay on top of your priorities.
Try Gameplan now!
---
Get new episodes on Build with Hussain every week
Every Wednesday, Hussain returns with a brand new episode of #BuildwithuHussain on his YouTube channel! Recently, he's been taking things to the next level by exploring various topics, from client scripting to building 3rd party API integrations for Frappe. 🛠️ He also built an amazing cross-platform mobile app backed by Frappe.
To catch up on previous sessions and check out the upcoming schedule, make sure to visit his website.🌐
Subscribe to #BuildWithHussain
---
5 more Quick Updates in a glance
1. We welcomed Frutter Labs as our newest partners in June, and here's a shout-out to Petalm Africa Group Pty Ltd for completing their certification with us. 🚀
2. In the next installment of Frappe Local, we will visit Pune in collaboration with New Indictrans. Join us for an incredible event where industry leaders, experts, and visionaries unite to discuss the potential of ERPNext and ignite digital transformation. Register now! 🎟️
3. We launched Frappe LMS earlier this month on Product Hunt and received an amazing response from the community! Thanks to your support, we landed an impressive #2 spot for 'Product of the Week' in the education category. 🏆 Check the app now and make amazing training courses in a snap.
4. We have been sharing some handy ERPNext tips on our social media, and the response has been incredible. To make it even more convenient for you, we have gathered all of them into a YouTube playlist, serving as visual documentation. Check it out and let us know what you think! 📚 ✨
5. After being actively involved in software consulting projects for years, Rushabh had penned down his learnings in this blog. Give it a read and get all the valuable insights. 💡
---
You are all caught up now!
Check out this bonus recording of our webinar on ERPNext and ClearTax integration until we are back in your inbox next month.
Anupama
Share and subscribe for all the monthly scoop 📨