The Frappe Newsletter - July 2023
September 18, 2023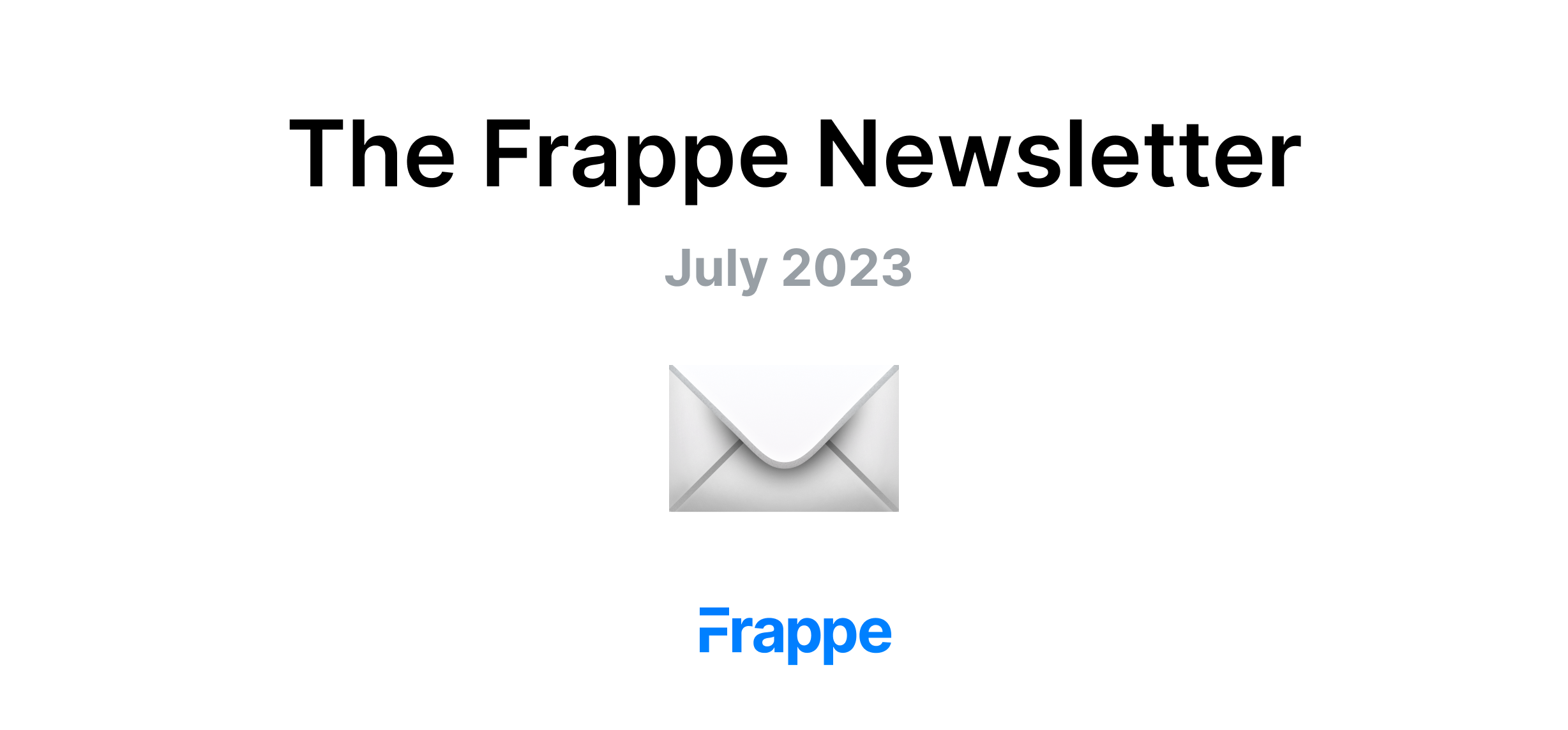 Hey, there 👋
It's the monthly round-up time again. Our newer products are shaping up beautifully, and things are looking brighter than ever! But that's not all – there's some fun to share from our non-work side too. We recently had a blast during our quarterly off-site at Igatpuri, a lovely town near Mumbai. Despite getting drenched in the rain, we didn't let anything stop us from connecting and brainstorming on strategies for Frappe's future. Here's our team in one frame, a few minutes before we wrapped up!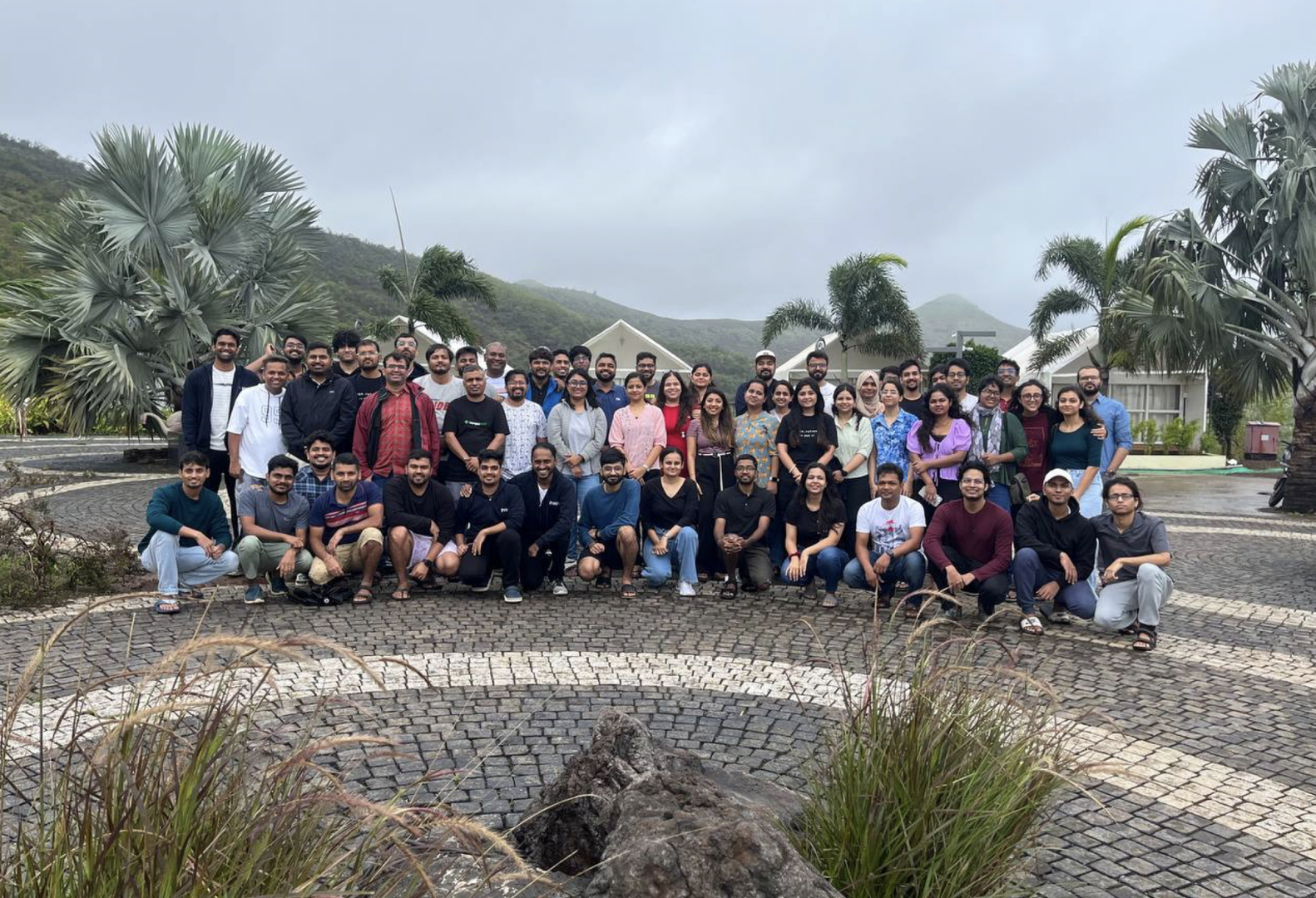 ---
Let's get into the exciting things we have in store for you.
Use separate accounts to record advance payments on ERPNext 🙌
Great news! We have solved the issue with advance payments in Sales Invoices on ERPNext. Now, you can record them using separate accounts for better accuracy and compliance. Just select the "Book Advance Payments in Separate Party Account" feature and set default accounts in the Company master.

When you receive an advance payment from a customer, it will show up as a liability in the General Ledger, and when you create a Sales Invoice, it will be smoothly allocated. No more worries about violating offsetting rules. Read more about it and try this new option today for a hassle-free experience. If you need any help, feel free to reach out!
Checkout ERPNext
---
Get ready for a revamped Frappe Insights experience!
Frappe Insights, as you know, is our 100% Open Source Business Intelligence Tool that helps simplify Data Analysis. It's designed to reduce technical complexities and make it easier for everyone on the team to use. Check out this video by Saqib to know more about it.
But what's new this month?
An intuitive Home tab. It's here to provide a seamless onboarding experience, guiding users with easy-to-follow steps and offering quick actions for smooth app navigation. You will also be able to keep a tab on your recent tracks.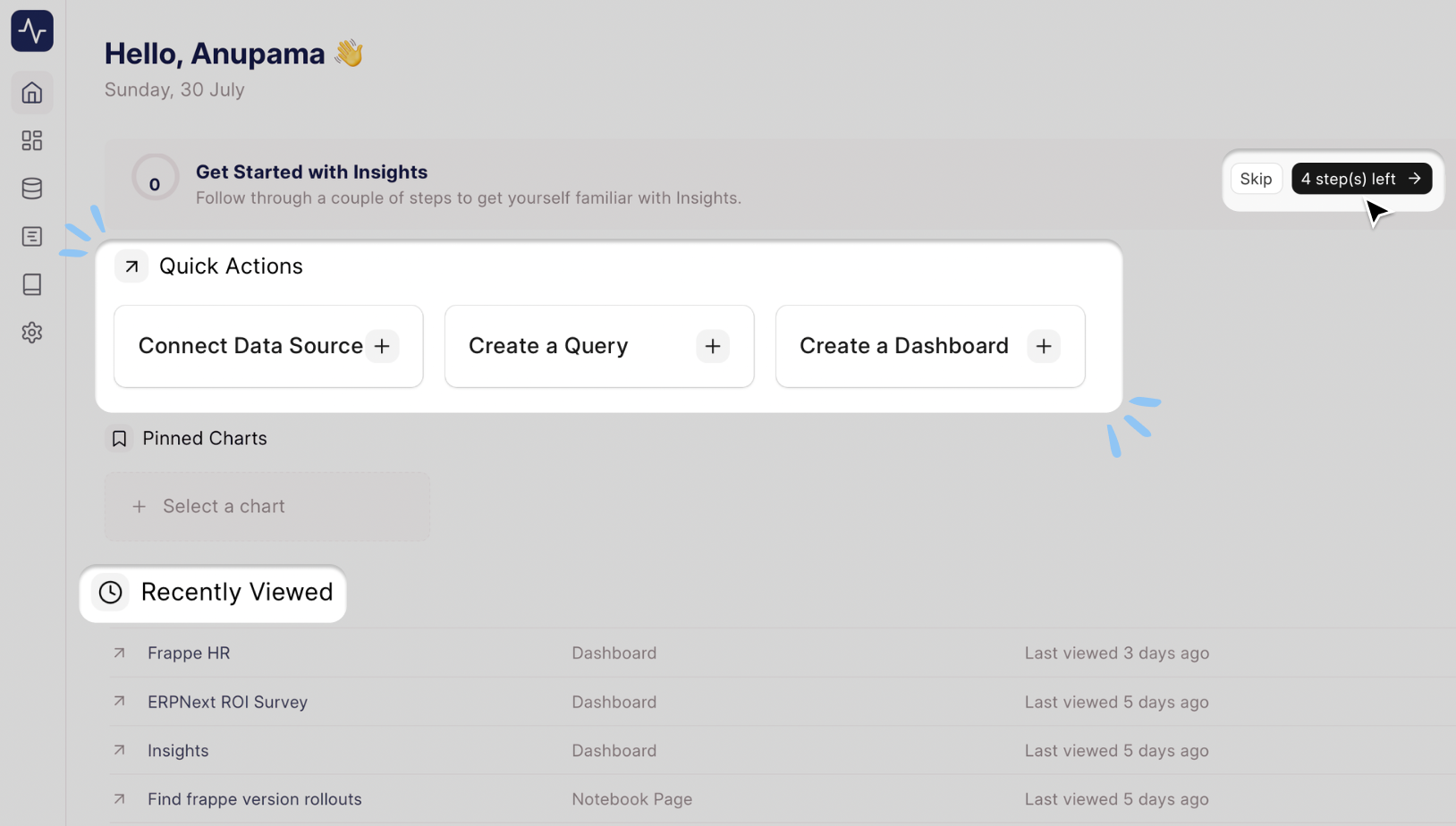 And that's not all - we're excited to announce an upcoming feature for pinning charts, enabling you to quickly access your most crucial data visualizations this coming month. Try Frappe Insights to identify the high and low points of your business through analytics.
Try Frappe Insights now!
---
All new automated stock-check for invoices on Frappe Books
Frappe Books have gotten smarter with the recent updates. Now, while creating a sales invoice, our system automatically checks to make sure you have enough stock for the items you are selling. And if it spots any mismatch, it will give you a friendly heads-up. But you will be in complete control. You can decide whether to proceed with the sale, update your stock, or take a moment to plan ahead.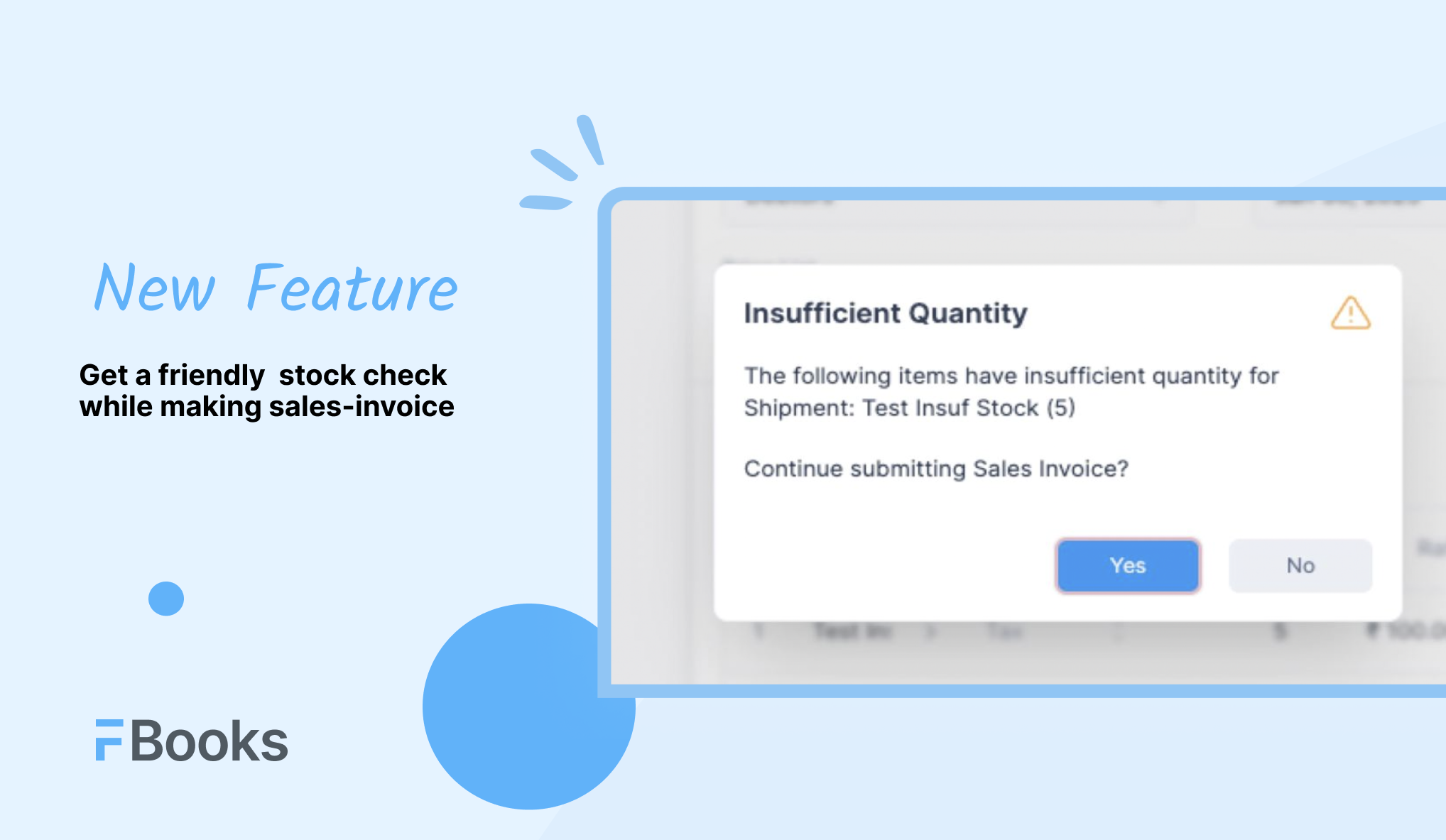 Check out for more such updates on these release notes.
Download Frappe Books
---
Classes on Frappe LMS just got a student-friendly makeover
Frappe LMS spruced up the class details interface for a better student experience. Now, when they log in, they will see the entire course card and not just the course name in a list. Also, the moderators now have easy access to important information, like the number of courses a student has completed, assessments finished, and assessments waiting for grading. This will give insights to the moderators to help their students succeed by giving personalized support and guidance whenever needed.
Check out this blog by Jannat to learn more about the latest updates.
Try Frappe LMS
---
Partner meet-ups and new additions to the Partnerships team
Last week, our team had a good time in Pune, where they got to meet and hang out with our enthusiastic Partner community at the Frappe Local meet-up. The event was a joint effort with our certified Gold Partner of ERPNext, New Indictrans. It was truly wholesome to have industry leaders, experts, and visionaries all come together to delve into the incredible potential of ERP solutions, especially focusing on ERPNext. There were engaging discussions centered around tackling challenges and embracing digital transformation through no-code / low-code automation. And of course, connecting with the awesome Frappe Community was the cherry on top.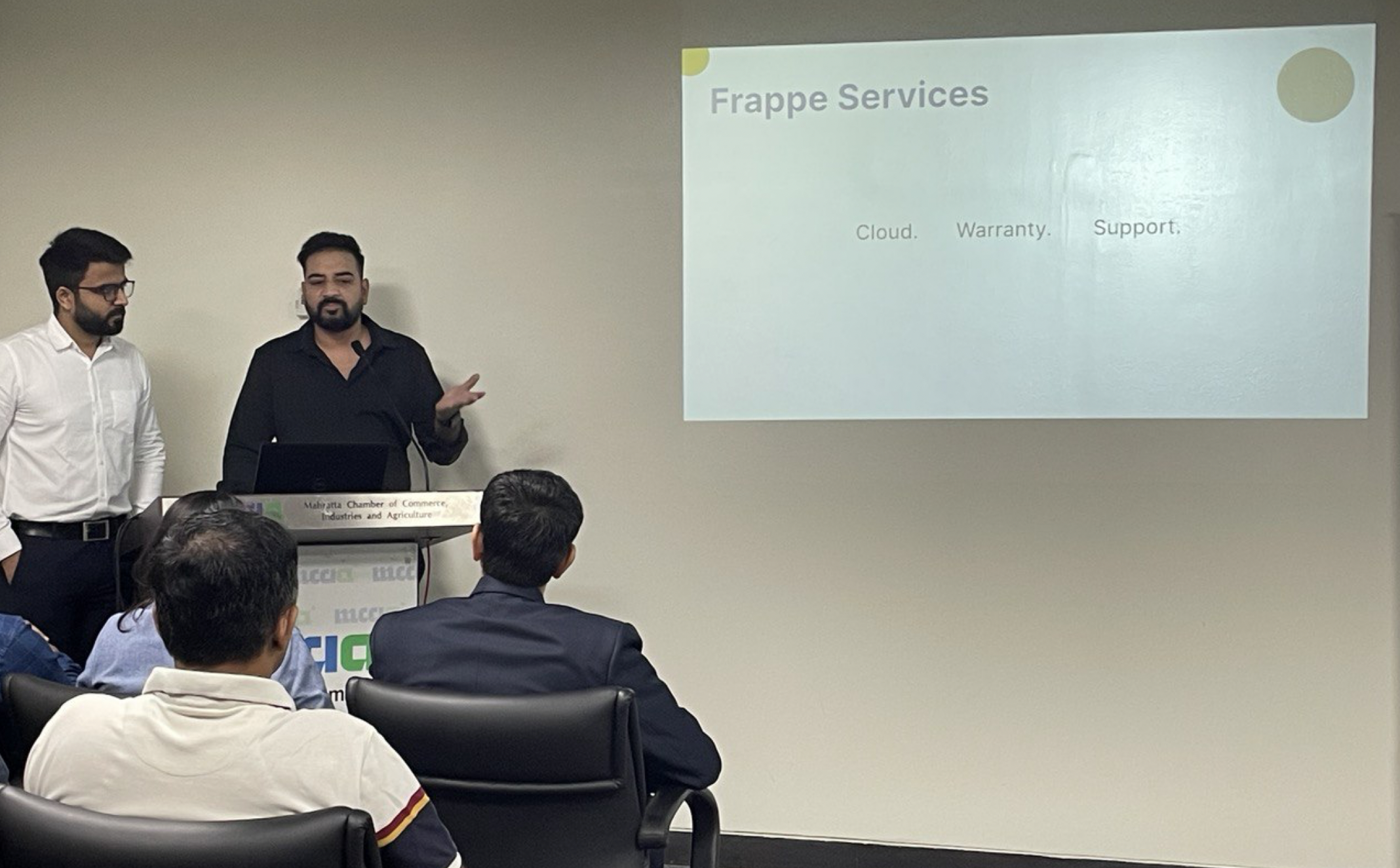 On a related note, Tridots Tech Private Limited, Solufy Pvt Ltd, and Isoftstone leveled up and are now Certified Frappe Partners. We have also expanded our family by welcoming an impressive count of 10 entry-level partners on board and are eagerly looking forward to seeing them grow and become certified partners in the upcoming months.
Check out our updated partner portal on frappe.io and find a partner who could help you with your business needs. If you are one of our partners, we would love to hear your thoughts and experiences with us!
---
Build with Hussain is here with a Collab Month
Hussain is adding an interesting twist to things with a Collab Month on his channel! Get ready for an incredible lineup: 5 weeks, 5 Frappe Team Members, and 5 Awesome Episodes of #BuildWithHussain. The first episode will kick off on 2nd Aug '23, with Ankush joining, where he will take the viewers through the ins and outs of the Frappe Framework, covering all those intriguing bits and pieces! And that's just the beginning!
Here's a sneak peek of what's coming next… 👀
🧑‍💻 9th Aug '23 : Low code automation with Mayank
📊 16th Aug '23 : Frappe Insights with Saqib
🔩 23rd Aug '23 : ERPNext issues and PRs with Rohit
🖨 30th Aug '23 : Print Designer feature with Maharshi
Yes, it is going to be as interesting as it looks. To catch up on previous sessions and to check out the upcoming schedule, make sure to visit Hussain's website.
---
That's about the updates for July.
Before we go, here's a mention about our upcoming annual conference Frappeverse 2023, that's just a month away now. This time, it will be in a fresh and exciting new avatar that will spark your curiosity to "Think Beyond" ERPNext and explore our newer products. Check out this blog by Rushabh and find out what to expect more this year. Grab yourself a seat before it's all gone.

You are all caught up now!
Here's a bonus read on Bhavesh Maheshwari about how he went from being an average Joe to becoming the CEO of Nesscale. You'll be inspired by his incredible journey and how he carved his path to success. It's definitely worth a read!
See you next month
Anupama
Share and subscribe for all the monthly scoop 📨